Can I Get a Car Title Loan While Unemployed?
Yes, it is possible to get a car title loan while unemployed. You do not need a specific type of job or income to qualify, but during your application, you will need to provide proof of your ability to repay the loan through an alternative source of income.1
As long as you can demonstrate that you are capable of repaying the loan through alternative income, you can get a title loan without a job or while unemployed. However, you will also need to meet the following initial requirements:1
Have a Car Title in Your Name
Have a Vehicle with Positive Equity
Be the Legal Age to Apply for a Title Loan in Your State
It may be difficult to qualify for a traditional loan if you are unemployed or don't have a conventional 9-5 job. But there are many different ways to earn a living. Jobs that existed today may not have existed 30 years ago! Maybe you manage a small online business through Etsy, or you are a food delivery driver for a third-party app like DoorDash or UberEats. Those may not be conventional jobs, but you can earn a living through them!
With ChoiceCash title loans serviced by LoanMart, you can expect a flexible and convenient application process, even if you do not have a traditional job. Start your loan inquiry by filling out this pre-approval form or calling 855-422-7402 to speak with a title loan agent.1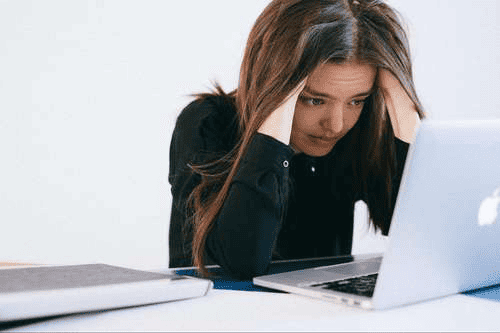 What Other Documents Do I Need to Qualify for a Title Loan Without a Job?
In addition to providing proof of income, you will need to submit a few other documents to verify your information during your loan inquiry.
It's a good idea to gather these documents ahead of time so that you are prepared! The sooner you submit them, the sooner they can be reviewed and verified by a title loan agent. You must provide the following:1
Proof of Address: Utility bills, rental agreements, or recent credit card statements can be used to prove your current address.
Car Title: The vehicle title must be in your name at the time of your inquiry. If it isn't, you can contact your state's respective Department of Motor Vehicles (DMV) to learn how to correctly transfer the title to your name or replace it with a duplicate title if it was lost / stolen.
Valid, Government-Issued Photo ID: A valid, government or state-issued photo ID is required during the approval process as well. Prospective borrowers will typically submit a driver's license or passport.
Recent Photos of the Car: Some title lenders will require an applicant to go through a physical vehicle inspection in order to verify the value of their car. Instead, ChoiceCash title loans serviced by LoanMart can allow borrowers to skip the hassle of a physical inspection. Just submit a few recent photos of your car in clear lighting to complete an online vehicle inspection!1
These documents can be conveniently uploaded online! Skip the inconvenience of a store visit and apply online with ChoiceCash title loans today.1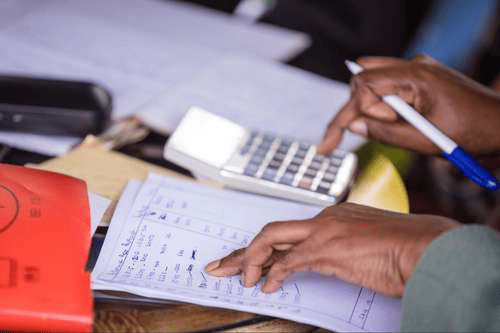 What Types of Income Can I Use to Qualify for a Title Loan With No Job?
You do not need to have a traditional job to apply for a title loan. As long as you can meet the requirements and submit the correct documents, you can get a title loan with no job.1
However, in order to qualify, you must provide proof of alternative income. Various types of alternative income can be used to prove your ability to repay a title loan, such as:
Workers' Compensation
Social Security Benefits
Settlement Funding
Self-Employment
Annuity Payments
Pension Income
This isn't an all-inclusive list, so if your income isn't mentioned above, feel free to contact a ChoiceCash title loan representative at 855-422-7402 to learn more!1 Title loan agents are available for extended hours 6 days a week to assist you. So don't hesitate to reach out!
Can I Still Use My Car if I Get a Title Loan Without a Job?
Yes, you can still drive your vehicle if you have a title loan! As long as you make your monthly payments on time, you will not lose access to your car.
However, if you fail to repay your title loan, your vehicle may be repossessed by the lender and sold to cover your debt. Vehicle repossession laws will vary from state to state. But, in some cases, you are given the chance to pay off your loan and recover your vehicle before it is sold at auction.
If you are struggling to pay your title loan back, contact your lender or servicer immediately to explain your situation and discuss your options.
How Can I Get a Title Loan Without a Job?
A car title loan could be a resource to consider if you are unemployed and need quick cash. Applying for a ChoiceCash title loan could be hassle-free if you follow these simple steps:1
Call or Click

You can conveniently begin your application for a title loan without a job online or over the phone! Prospective borrowers can fill out this pre-approval form online or call 855-422-7402 to speak directly with a title loan agent. Both options are convenient and can take no time at all! Additionally, with ChoiceCash title loans serviced by LoanMart, there is no store visit required. So you don't have to leave your home to apply for the help you need!1
Submit the Necessary Documents

In the second step of the application process, a title loan agent will reach out to you and request that you submit the necessary documents. These documents can be conveniently submitted online!
Collect Your Money!1

When you apply for a title loan without a job, the last step is to find out if you qualify! If you do, you can discuss your loan terms with your title loan agent and sign your agreement. Then, choose how to collect your money! You can choose direct deposit or have the funds added to your debit card to get your money as soon as the next business day.1 Additionally, you can pick up your title loan proceeds at any participating money transfer location near you.
Even if you do not have a job, it is possible to qualify for emergency money with a ChoiceCash title loan serviced by LoanMart as long as you have an alternative source of income! You can start the application process today from the comfort of your home. Eligible borrowers can get their funds in as little as 24 hours! So why wait to see if you qualify?1