If you're in a financial situation where you need money in an instant, a loan might be a great option to help you recover from a crisis. While a loan can be a great resource to consider, you may spend some time searching for a lender that will approve you if you don't have a "desirable" financial background. You may waste a lot of time that you don't have to find out if you're approved or not. If you're facing a financial emergency, time is not a resource you have the luxury of wasting.
Thankfully, the loan process can be much shorter and more convenient when you inquire about an online title loan-no store visit required!¹ Not only would you save time through a car title loan, but you can get your money in as little as one business day after approval.¹ The approval process for a title loan can be flexible, even if you aren't confident with where your credit history is at.1
One of the best perks about inquiring about a title loan is that you can do everything from home! You can save the hassle of traveling anywhere or waiting too long when you go online with ChoiceCash Title Loans today.¹ All you have to do is send the required documents through the online portal, and a loan agent could reply with an answer to your status of approval in no time at all!¹ Once a loan agent approves you for funding, you can get your money in as little as 24 hours!¹
Get started on your title loan today by going online or calling a representative from ChoiceCash Title Loan at 855-277-4847.
How Can I Get an Online Title Loan?
Getting an online title loan can be very simple and hassle-free.¹
A title loan works by allowing you to use your vehicle's title as collateral for funding. Collateral helps secure the loan if you have an undesired financial background or a credit history that would otherwise disqualify you from getting a loan from most traditional lenders. The only things a loan agent would require for you to qualify for a title loan are:
You Must Be 18 Years of Age or Older
Car Title in Your Name to a Qualifying Vehicle
The Ability to Repay a Title Loan in Its Entirety
With a car title loan, your vehicle must have a certain amount of equity to qualify. The equity is used during the approval process to secure the cash! Essentially, you are only able to borrow from what is already there.
A lender uses the equity from your car to sell your car if you fail to complete your payments. During the repayment process of a title loan, a lien will be placed on the car's title. If you fail to repay the loan amount, the lender has the right to repossess your car and use its equity to recoup its lost money. The lien is removed once the loan has been paid in full.
Equity is also the deciding factor for your potential loan amount. The more value a vehicle has, the more money you could potentially receive through a car title loan.
If you're like most first-time borrowers that inquired about a title loan to get fast cash, the chances are that you may not know about the amount of equity your car currently has. That is okay, as ChoiceCash Title Loans has an online calculator tool available to help find an estimate with a quote free of obligation! You would only need to insert a few details about your car to use the tool:
The Current Condition of Your Vehicle
The Make, Model, and Style of Your Vehicle
The Year of the Vehicle
The Current Mileage Usage of Your Vehicle
Any Modifications or Alterations You Have Made to Your Vehicle
You can easily find an estimate of your vehicle's equity with this information and see if you are eligible for a title loan.¹
It's important to note that a loan agent may also ask you to take clear pictures of your car and submit them online. A loan agent uses that information to verify vehicle ownership and the current condition of the car. It can also help skip an unnecessary in-person inspection, which is often required by a lot of title loan providers. With ChoiceCash Title Loans, you can easily find online title loans-no store visit is required to complete a vehicle inspection! 1
All you need to do is take photos of your vehicle's front, back, and sides, as well as its odometer reading and Vehicle Identification Number(VIN #). You can easily choose to text these pictures to a representative from ChoiceCash Title Loans in just a few seconds!¹
Proof of Income Determines Your Online Car Title Loan Experience
The ability to complete your title loan payment is an essential component of the inquiry process. That factor contributes to your loan experience since a loan agent uses that information to determine your loan amount. To validate your income, you don't need to have a full-time job. Instead, there are many forms of alternative income you can use to prove your ability to repay the loan during the inquiry process.
A loan agent can assist you with setting up a loan term that is convenient for your current budget.1 You can also call a representative from ChoiceCash Title Loans to help give you a payment schedule that keeps you on top of every installment you are required to repay. Keep in mind that a loan agent can help you throughout the entire loan process, so don't hesitate to reach out with any questions you may have.
It's important for you to find a loan term that you can afford because of the problems that can arise if you can't. If you fail to let a loan agent know about any complications with the repayment process and start missing payments, you can, unfortunately, lose your vehicle. It's okay to be honest with a representative from ChoiceCash Title Loans if anything starts to get difficult, as they are there to help. If you want a high loan amount to cover a significant expense, you must have enough qualifying equity in your car and the income to support it.
Take advantage of a quick and easy approval process with ChoiceCash Title Loans to get your money today!¹ It only takes a few minutes to inquire about online title loans. You could receive an answer in no time at all.¹ Go online or call an expert at 855-277-4847 with any questions or concerns you may have about getting a title loan.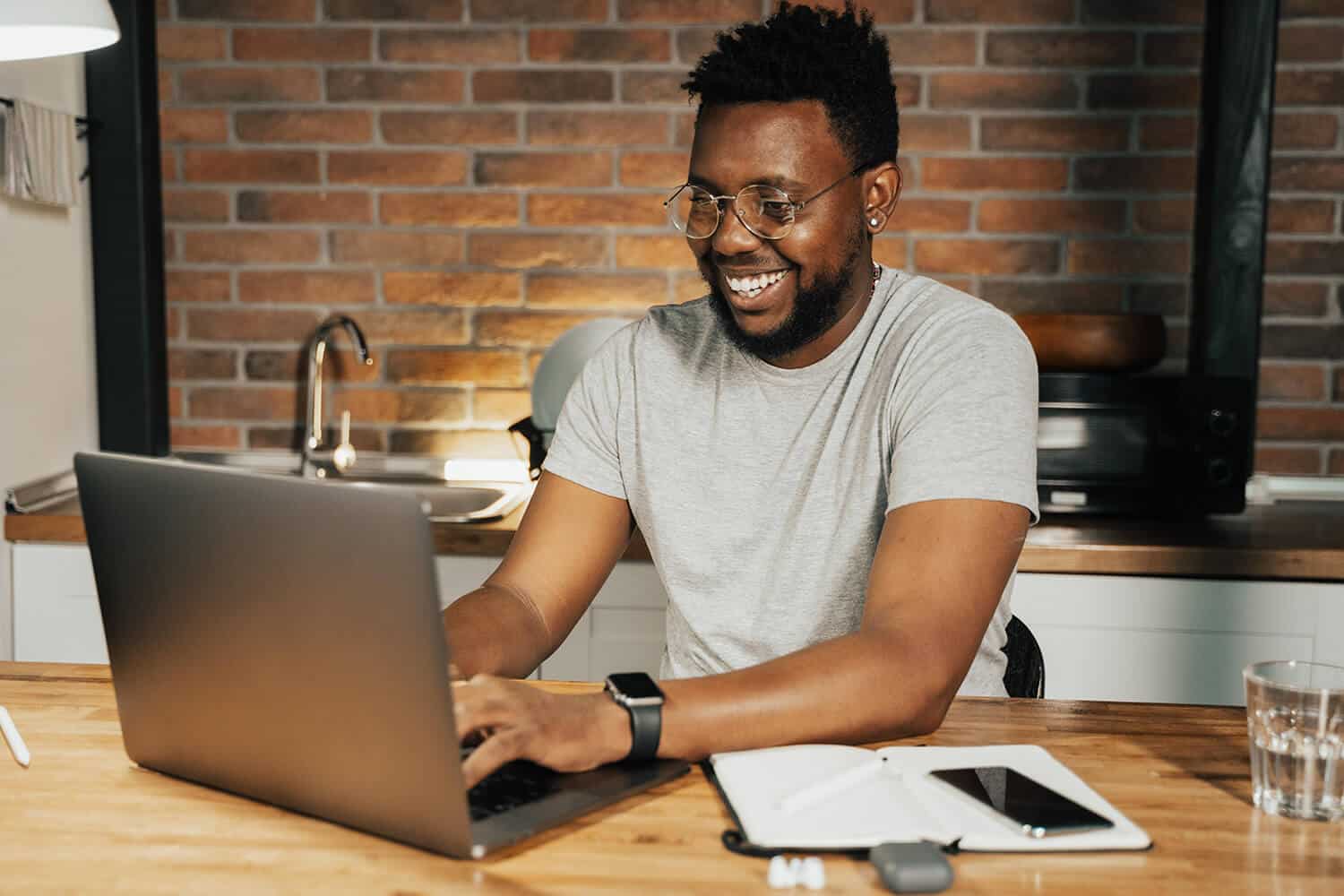 What are the Required Documents Needed to Apply for an Online Auto Title Loan-No Store Visit Required?
An agent may ask for you to submit a few documents as part of the approval process for an online car title loan. Although it may sound like a daunting task to go out of your way to find these documents, you may already have these on hand! You can submit these documents online with just a click of a button!¹ How easy and convenient is that?
You would have to send the following documents when inquiring about an auto title loan:
Vehicle Title: Make sure that your car title is in your name before you start the process of getting a title loan. However, it's okay if you share a name on it, as you can still qualify for a loan. But you must be aware of the details written on the title to find out how you can proceed with the loan process. If there is an "AND" in between the names, you and the other person must submit documents individually; but if there is an "OR" in-between, you can send them on your own. If you have lost or misplaced your title, a loan agent can help request or transfer a new car title.
Proof of Income: There are various types of income that you can use to validate this requirement. Some of the documents that you can choose to send to a loan agent can be bank statements, SSI(Social Security Income), pay stubs, proof of pension income, a letter of employment from your employer, or other alternative forms of income.
Proof of Identification: You must use a government-issued photo ID so a loan agent can verify your identity. If you are going to inquire for an online title loan, you must prove that it really is you inquiring for cash! You can use different documentation such as a driver's license, passport, or state identification to do so.
Proof of Residence: As proof of your current address, you can use various documents such as: recent utility bills, lease agreements, credit card statements, recent phone bills, etc.
References: A loan agent may ask you to submit personal or professional references.
With loan options like ChoiceCash Title Loans, it takes no time at all to determine if you qualify for an auto title loan.¹ Once you submit the required documents, you could get a quick response from a loan agent to get the money you need.¹
What are the Benefits of Getting an Online Car Title Loan?
When trying to get an online auto title loan, you can expect to receive many perks that can enhance your loan experience. It's possible to apply for an online title loan-no store visit required!
But when you inquire about one with ChoiceCash Title Loans, you may get some extra benefits for you to take advantage of:
Low Payments that May Decrease²: You could potentially be rewarded for being a responsible borrower with ChoiceCash Title Loans!2 You can start with low payments and interest rates that may decrease when you are consistently on time with your installments.²
Affordable Payments¹: A loan agent from ChoiceCash Title Loans can help you establish a reasonable loan term for your budget. You can also find competitive interest rates that are convenient for what you need.¹
No Hidden Fees: Most loan options have hidden fees that leave you in an unexpected cycle of debt. With loan options like ChoiceCash Title Loans, you can expect transparency with no hidden fees or balloon payments to be found. There are also no prepayment penalties for paying off a loan early.
Keep Driving Your Vehicle: If you are concerned about losing access to your car during the loan duration, do not worry. You can keep your vehicle with you at all times as long as you are up to date with your payments!
Fast Cash¹: Qualified borrowers can receive funding in as little as one business day when they inquire about a title loan with ChoiceCash Title Loans!¹
Will I Go Through a Credit Check When I Inquire About an Online Title Loan?
One significant advantage of an online title loan is that an individual can be eligible without a good credit score. With a vehicle title loan, your car title is the collateral to secure your loan. However, a loan agent may still consider verifying your credit during approval. You could still qualify for a title loan without any issues even if your credit is not where you want it to be yet.¹
If a loan agent checks your credit, it will go through what is known as a hard inquiry check. Once you have been approved for a loan and agree to proceed with the loan agreement, that happens. It can take off some points from your credit score, but that could be reduced with time and effort.
Still, you could qualify for funding even if you are unhappy with your credit score.1 Let an expert from ChoiceCash Title Loans clear any questions you may have regarding your eligibility for a title loan.
Where Can I Apply for an Online Title Loan-No Store Visit Required?
With loan options like ChoiceCash Title Loans, you can successfully get a loan without needing to visit a store!¹ Get the money you need today when you inquire about online title loans.¹ All you need to do is follow these three simple steps to get approved for your funding¹:
Submit a Short Inquiry Form Online, Or Call a Representative at 855-277-4847.
Submit Your Documents Online to a Loan Agent.
Get Your Money!¹
Take advantage of a flexible approval process with ChoiceCash Title Loans!¹ You could receive fast cash in a short amount of time!¹