A title loan can be a helpful tool when you're in a tough financial situation where you need fast money to help cover an unexpected expense.¹ It can be a fantastic alternative financial resource for those who may not have a strong credit history. Other traditional loan options will often deny individuals without a strong credit history, so it can be difficult to get financial help.
Instead, inquiring about a title loan online or over the phone can be quick, easy, and flexible by using your vehicle's title as collateral.¹ Of course, since you're borrowing money with a loan, you're expected to repay the amount in full that was lent to you. You may wonder- "Are there any consequences for when you don't pay a title loan back?"
The collateral for a title loan isn't just used to borrow the available equity from your vehicle to turn it into cash. It also minimizes the potential risk to the lender during the approval process. The lender uses your vehicle's title as protection when giving you the loan; if you cannot make the payments, the lender can use the collateral to recoup the loss. What exactly happens when the lender uses the collateral in this situation? You can scroll below to find out what would happen and how you could avoid the consequences.
With loan options like ChoiceCash Title Loans, options are available to help you stay away from such a dangerous financial situation.¹ If you have any questions about title loans or what would happen if you don't make your monthly installments, call a representative from ChoiceCash Title Loans at 855-277-4847 today.
Before You Learn What Happens if You Don't Pay a Car Title Loan Back, How Does a Title Loan Work?
A title loan is an installment loan secured by a vehicle's title. The title from the car serves to borrow the available positive equity from the vehicle to turn it into cash. At the same time, a lender uses it as security to ensure that you will repay the loan amount in full. Before the repayment process begins, a lender will place a lien on the vehicle's title until you have paid off the loan. If you're like most borrowers, you may not know the equity from your car; that's okay.
With loan options like ChoiceCash Title Loans, you can use the online calculator tool to find an estimate of your vehicle's value with a quote free of obligation.¹
When inquiring about a title loan, not only are you required to have the vehicle's title in your name, but you must also provide proof of income. When speaking about proof of income, you don't need a full-time job to be eligible for a title loan.¹ As long as you can meet your payments one way or another, you can use a wide variety of documents to use as proof of income:
Proof of Pension Income
SSI Income Award Letters
Pay Stubs
Bank Statements
Retirement Income/Annuity Statements
A Letter of Employment from Your Employer
Proof of Settlement Income
Your ability to repay the loan is crucial when determining whether or not you should get a title loan. It's vital that you can afford the loan you need because you could suffer some consequences from not paying what you owe. Thankfully, loan options like ChoiceCash Title Loans offer you convenient loan terms for you.¹ What's essential to note is that you could get the chance to receive monthly payments and interest rates that may decrease if you pay each installment on time.² Additionally, with the terms of ChoiceCash Title Loans serviced by LoanMart, you would not suffer from prepayment penalties if you decide to pay your loan early. An expert from ChoiceCash Title Loans can help you set up a payment schedule on an online portal to keep up with all of your installments.
If you feel like you can pay your title loan back without any complications, then take advantage of an easy and flexible approval process with ChoiceCash Title Loans!¹ You can inquire about a title loan online in a few minutes from the comfort of your home!¹
Will I Default on a Title Loan if I Don't Pay an Auto Title Loan Back?
Once you are approved for a title loan, you sign an agreement to repay your loan each month. This is known as a loan contract. Once the repayment process begins, your car title loan could default if you start to miss your monthly payments and continue to miss them. A title loan default is the failure to pay a title loan back in its entirety according to the terms agreed upon on your contract.
The outcome of default on your title loan depends on these three different factors:
Your Loan Contract
The Title Loan Provider You Chose
The State You Reside In
Some loan options can give you the chance to complete your payments after you've missed them, but the number of missed payments until loan default happens will depend on the lender and your state. However, there may be some fees you would have to pay when you miss a payment. A late fee can vary, but the average cost can range between $25-$50. Depending on the state you live in, some states limit how much they can charge for a late fee. In comparison, other states are allowed to charge as much as they'd like. Although missing a payment can happen from time to time if it is not on autopay, it's essential to keep up with your payments to avoid paying more than what you already owe.
You could get some help if you communicate the financial struggles you're dealing with to a loan representative. With ChoiceCash Title Loans, there may be solutions available to aid you in these situations, like setting up alternative payment plans or creating a schedule that is convenient for you.¹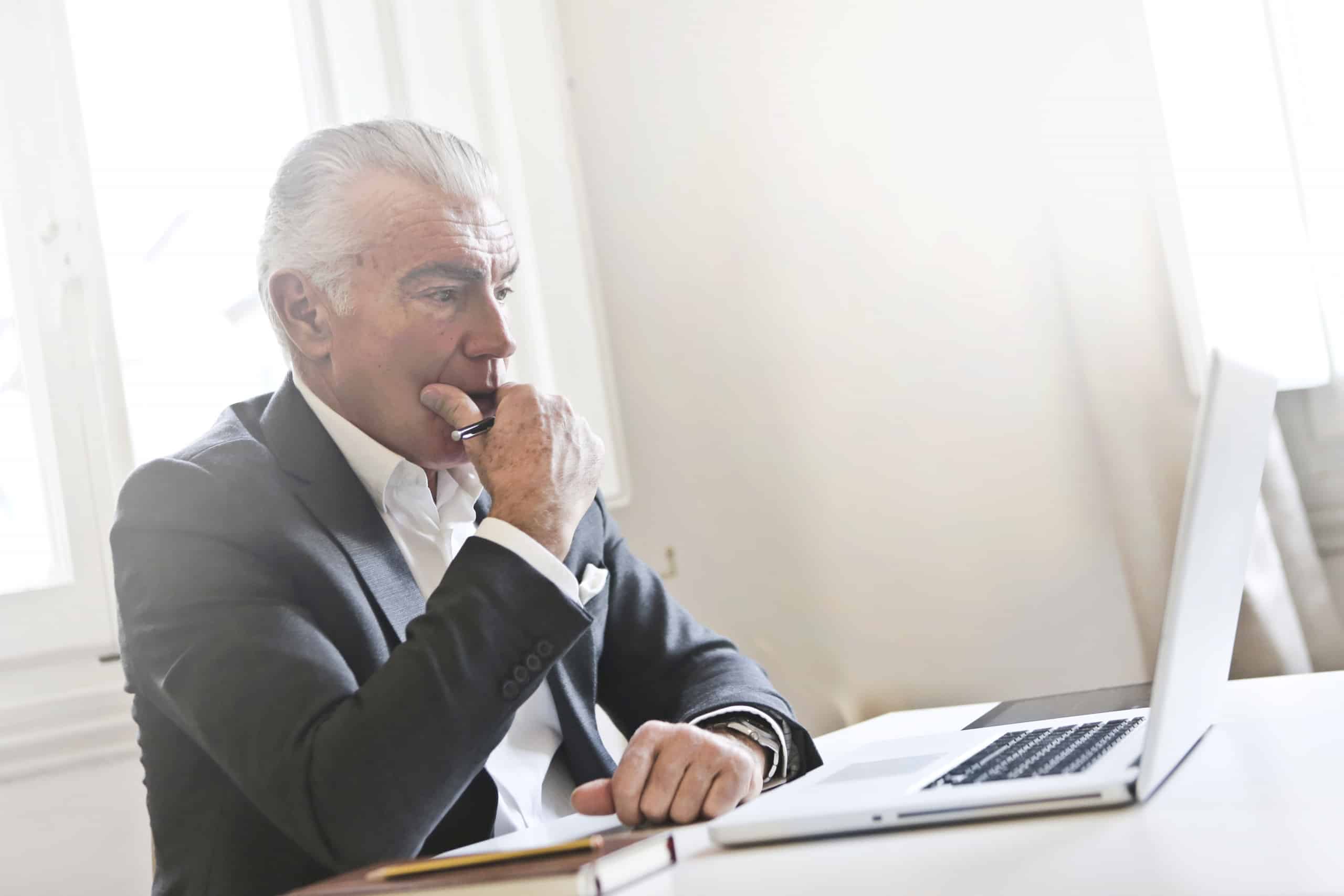 Would My Car Be Repossessed if I Don't Pay a Title Loan Back?
Your car may be repossessed if you fail to meet your monthly installments, have gone into default, and have not attempted to contact a loan representative. Typically, repossession of a vehicle in a title loan agreement is the last resort. It doesn't solve a solution for either party in most cases.
Although the process might be different depending on the state you live in, you could expect these things to happen when your car has been repossessed for loan default or delinquency:
Your Vehicle Will Be Kept to a Tow Yard: A loan company will typically hire a repossession expert to take your vehicle to a yard where it will remain locked up for a set period. You should contact your loan agent to reestablish monthly payments and get your car back during this time. You may be able to pay your way out of this.
Your Vehicle Can Remain at the Tow Yard: If you do not attempt to contact your loan agent to rearrange your payment agreement or make any payments on your loan, your car may still be locked up in the tow yard for some time. It would be best to work with your title loan provider, as there may be a chance to find a solution to this problem. You may contact a loan representative from ChoiceCash Title Loans to reach a potential solution.¹
Your Vehicle Could Be Auctioned and Sold: If you haven't communicated with your loan provider or you haven't done anything to repay the loan, the lender can sell your car to cover the cost of what you owe. If anything inside the vehicle belongs to you, the lender may return it to you before selling the vehicle. In some instances, selling the car is not enough to cover the remaining balance, which would make you responsible for paying the rest. But, when the lender sells your car, the lender is often legally obligated to give you the difference if it got more money than the debt you owe because of its value. If you don't pay a title loan back, there are serious consequences.
There may be options available to help you retrieve your vehicle back if repossessed. You could either work out a new payment plan, report financial hardship, or refinance your loan. If you need any help during the repayment process of your loan, do not hesitate to ask! ChoiceCash Title Loan agents are available to assist you if you're struggling with any issues.¹ You're not alone during this repayment process; speak with an expert from ChoiceCash Title Loans to see how they could help you.
Can You Refinance Your Loan When You Don't Pay a Car Title Loan Back?
You could inquire about refinancing your title loan when you feel that you cannot pay your title loan back.¹ When you refinance a loan, you could get a new title loan with better loan terms and lower monthly payments by pushing back your title loan due date. Often, you can only refinance a title loan if your current is not in default and is in good standing. A title loan provider might be willing to lower your interest rate if you have an excellent payment history otherwise. With loan options like ChoiceCash Title Loans, you may be able to receive more affordable monthly payments through title loan refinancing to avoid defaulting on your title loan.¹
When you're looking to refinance your title loan, you must have these three requirements to qualify:
Your Car Must Have Some Value
You Must Have the Ability to Repay the Loan
Your Current Loan Must Not Be in Default
Your vehicle's equity and income level are essential bits of information to a loan agent when refinancing your title loan. The value of your car is essential when you need more money to repay a loan because most lenders would not let you borrow more than what it's worth. While you don't need to have a full-time job to refinance your car title loan, you must have some form of income to qualify.¹ Go online or call a ChoiceCash Title Loans representative if you have questions or concerns about refinancing your car title loan.
How Can You Avoid Defaulting on a Title Loan When You Don't Pay an Auto Title Loan Back?
When reading about what it means to default on your title loan, it's best to find solutions to avoid such a consequence. Thankfully, you can try to prevent delinquency in your title loan account by communicating with your loan agent and working together through this financial situation.
You can follow these different steps to help you avoid a default on your title loan and a repossession of your vehicle:
You can create a budget plan to help you keep track of your monthly installment payments. There are a lot of budget plans you can use to make the repayment process much more manageable, such as the 50/30/20 plan! With this plan, you spend 50% of your funds on necessities, 30% on things you want, and 20% on savings. You can always budget your money by spending your paycheck on the debt you must meet first, and you can use the rest of the money you have left on anything else.
If you feel like it's challenging to create a plan of your own, ChoiceCash Title Loan agents could help you set up a payment plan that can help you strategize your installments. Always keep in mind what you're spending on and what needs to be prioritized or minimized.
Set Up Automatic Payments
You must be on time with your payments, as you will be charged a late fee for missing them. If you lose track of your payments, you could end up with a lot of debt to repay. If you're busy enough to forget about your monthly payments, then you could benefit from enrolling in autopay to take care of that for you. To register, you must provide your bank information to automatically deduct funds from your account. With autopay, you could potentially cover all of your installments without a worry!
Talking With a Loan Agent
A loan agent from ChoiceCash Title Loans is available to assist you in your time of need. Your agent can present solutions you can follow to straighten your financial issues during the repayment process. You can call 855-277-4847 to speak with a ChoiceCash Title Loans expert about any problems or concerns you may have during the loan duration.
Now That I Know What Happens if I Don't Pay a Title Loan Back, How Can I Apply for a Car Title Loan?
Now that you know what happens if you don't pay a title loan back, you may feel like you have what you need to go forward. If you feel like you can responsibly afford a title loan, then take advantage of a quick and flexible approval process with ChoiceCash Title Loans!¹
Get started today by following these three easy steps¹:
Submit a Short Inquiry Form Online, Or Call a Loan Agent at 855-277-4847.
Submit a Few Documents Online to Verify Your Information:
Proof of Address
Proof of Income
The Title from Your Vehicle
Photo ID
Recent Pictures of Your Vehicle
A Few References
Find Out if Your Car and Income Qualify for Fast Cash!¹
It takes no time to inquire about a title loan online or over the phone today!¹ With loan options like ChoiceCash Title Loans, you could get your money in as little as 24 hours!¹