Life happens, and it is easy to fall behind on your budget. Perhaps your budget has been affected by an unforeseen medical bill or an expense that came out of the blue. When that happens, you need fast cash!
Thankfully, a title loan can serve as a great alternative financial resource if you are down on your luck.
When you want to place a title loan inquiry, you may go through a flexible approval process to get your money fast.1 Once you receive your funds, you can begin the repayment process immediately. For some, the idea of paying back a loan can seem like a stressful process.
With a car title loan, the goal is to pay it off quickly. Some loan options punish borrowers for wanting to pay it off early and have prepayment penalties. However, loan options like ChoiceCash Title Loans can give you the freedom to pay as early as you'd like! No hidden fees or penalties are to be found.
But you may be asking yourself- "is there a way to pay off a title loan quickly?" The short answer is yes.¹ If you have any questions about the repayment process, the experts from ChoiceCash Title Loans can help break it down for you!
Before You Learn About How To Pay Off a Title Loan Quickly, How Does a Title Loan Work?
Before you can learn about how to pay off a title loan quickly, you may want to understand how they work and what the process to apply for one looks like.
The biggest benefit of a title loan is the convenient approval process.1 The entire process can be flexible for borrowers from all different kinds of financial backgrounds and credit histories.¹ Title loans are collateral-based loans, meaning that the approval process can be much more flexible in comparison to other loan options.1
These two factors will matter the most when you are looking to qualify for a title loan online:
The Title to a Qualifying Vehicle in Your Name: A loan agent uses this item to verify the ownership of a car and establish the available equity it holds. The title to your vehicle will be the collateral for the loan. You can keep driving your vehicle as long as you are responsible with your monthly payments. It's important to note that the title must be in your name when you place a loan inquiry for a title loan online. If the title is not currently in your name, don't worry. A loan representative may be able to direct you through the vehicle title transfer process at your local Department of Motor Vehicles.
If you also do not know the current equity of your car, you can always use ChoiceCash Title Loan's online calculator tool to find a quick estimate.¹
The Ability to Repay the Title Loan: Of course, it is important to prove that you can repay what was lent to you. If you do not have a 9-5 job, don't sweat it! As long as you can provide proof of a qualifying form of income, you may be eligible for a title loan.¹ You can do this by showing any of the following documents:
Pay Stubs
Bank Statements
Invoices from Clients if Self Employed
Settlement Statements
SSI Income Award Letters
Pension Income Statements
Retirement Income Statements
A Letter of Employment from Your Employer
Many other forms of alternative income are also acceptable.1 If you can prove that you can make your payments without difficulty, it can be easier than you think to qualify for the cash you need.¹
How Do You Pay Off a Title Loan?
Most lenders are traditional in the ways they ask a borrower to repay their loans. They might ask for you to send checks through the mail, or go in-person to their offices each month if it is a credit union/bank. These are acceptable options for many borrowers, but for some, it can be a hassle to deal with. Fortunately, with loan options like ChoiceCash Title Loans, you can conveniently pay your loan online.
When you are approved for a car title loan, you will repay the principal amount through a designated loan payment each month. You will also pay interest on your loan in addition to the principal amount. Interest is simply what it costs to borrow money from a lender.
With loan options like ChoiceCash Title Loans, there is an online account portal for approved borrowers. If you decide to repay a title loan online, you can use the online portal to complete your transactions and look at your loan information. Typically, the loan information that is available to you through the online portal will be:
Loan Scheduling and Payment Due Dates
Billing and Payment Information
Basic Account Information
Payment Methods
Important Messages About Your Loan
You don't have to do everything online if it's not something you prefer. With ChoiceCash Title Loans, there are several payment options available to choose from:
Pay Through Your Phone By Using a Credit/Debit Card or a Standard Check
Pay via Mail By Sending Checks to the Payment Center
Set Up an Automatic Electronic Withdrawal From a Checking Account
Pay Online Through the Online Portal
Use Your Smartphone and Pay Through the App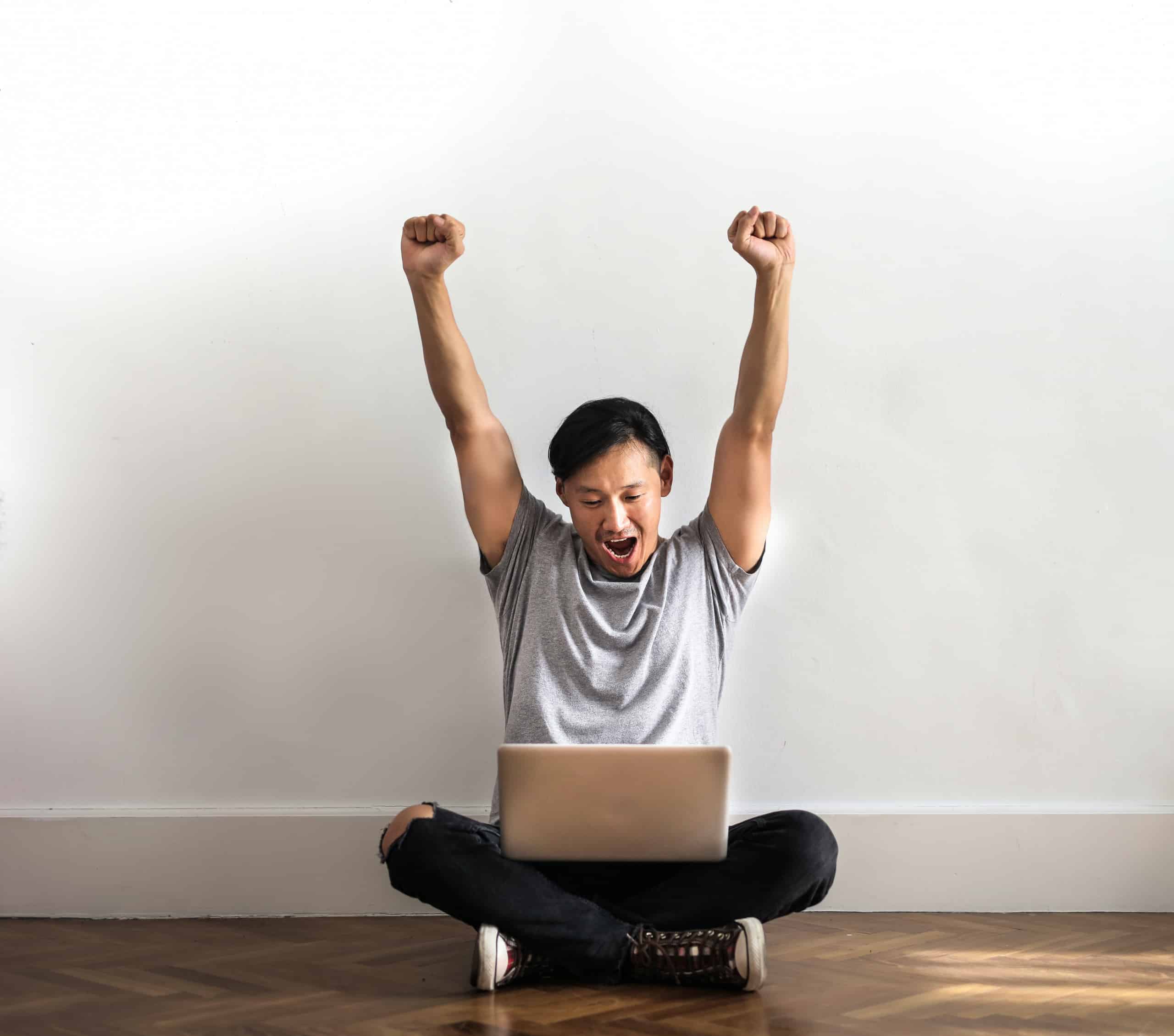 What Are Some Ways to Pay Off a Title Loan Quickly?
With loan options like ChoiceCash Title Loans, you can pay off your title loan early without the fear of prepayment penalties. If at any point you decide you'd like to pay off the entire loan with just one payment, you may be able to ask a loan agent for a payoff letter. This letter certifies that you will pay the remainder of the loan after the first month's payment. A representative will ask for this payment to be completed in a specified time frame.
Create a Monthly Budget Plan to Pay Off a Title Loan Quickly
Budgeting is an essential part of keeping up with your finances and saving money. The right budget can set you up for financial success and stability. Implementing a new budget into your daily routine can help when you are planning to pay off your title loan quickly.
When creating your ideal budget plan, there are different financial aspects you will need to consider ahead of time. If you are ready to create your budget plan, the first thing you can do is write down all the anticipated expenses you have each month. Often, these can be:
Rent
Gas
Groceries
Auto Insurance
Health Insurance
Vehicle Payments
Phone Bills
Utilities
You can also create a spreadsheet to keep track of your expenses. This can help you become more aware of your spending habits each month. To create this spreadsheet, divide your expenses into three categories:
Basic Necessities and Fixed Expenses: These basic necessties include rent and other non-negotiable expenses you have each month. Fixed expenses are expenses that are consistently the same amount, such as a car payment or title loan payment.
Variable Expenses: Not every expense is a basic necessity, but some are still important and should be kept in your budget. Variable expenses are expenses that will vary every month. This could be food costs, transportation costs, or even utility bills. When you are calculating these expenses, take a look at what you can cut back on.
Spend 20% of Your Monthly Income on Your Debt and Start a Savings Account: Save a small portion of your income each month and dedicate it towards a debt you have, like a title loan. If you are searching for how to pay off a title loan quickly, a savings account is a necessity to have. Make sure you are automatically saving money each month and putting it somewhere safe.
Another way to budget your spending and save more money is by controlling your spending habits. It's a decision that's not easy for many, but it can help you pay off your title loan faster. Try finding alternative ways to satisfy your personal needs and spending habits. For example, instead of eating out with friends, plan a get-together at your place. That way, you can prepare food according to your budget and save more. This extra cash you save could go towards your loan payment each month!
Keep Track of Your Statements and Dates To Pay Off a Title Loan Quickly
It's crucial to keep track of every aspect of the repayment process once you get your title loan. Stay up to date with every billing statement for your loan. You can keep track of your payment schedule through the calendar on your phone. Every month, it can notify you when a billing statement or due date has arrived.
If you're not fond of handling this business yourself, you can easily set up an automatic electronic withdrawal to do the job for you. Loan options like ChoiceCash Title Loans can make it easy and convenient for you to pay off your title loan efficiently.¹
Stay on Top of Your Loan Payments to Pay Off Your Title Loan Quick
ly
One of the easiest ways to pay off a title loan quickly is to pay it back on time each month. You may be thinking- "If I pay my loan on the exact due date, how is that speeding up the process?"
You can always pay off your title loans earlier with loan options like ChoiceCash Title Loans. But when you miss a payment, it can make the repayment process more difficult. Late payments often come with late fees. You might also have to pay more with a late fee than you would if you made your payments on time.¹ If you keep missing payments, it could result in the repossession of your vehicle.¹
Keep notes on your phone calendar about late fees to avoid missing a payment. The more on time you are with payments, the sooner you may be able to completely pay off your loan.¹ If you ever feel as if you are struggling to pay your loan back, reach out to a loan agent immediately to see what your options are!
Ask a Loan Agent for Help To Pay Off a Title Loan Quickly
If you feel like you are struggling with making your payments on time, know that you are not alone. Loan agents not only help with the inquiry and approval process for a title loan, but they can also help you with the repayment process. Of course, a loan agent cannot pay your loan or take off a certain amount to pay. What a loan agent can do is assess the situation and offer financial help or guidance if necessary.
The ways a loan agent can help you during the payment process are:
Help you find a payment schedule that works for your situation
If you have been on time with your payments, you may be able to request more money1
Help you refinance your title loan if you qualify1
If you have any questions or concerns about loan payments, let a representative from ChoiceCash Title Loans answer them. Call (855)-277-4847 today!
Pay More To Help Pay Off a Title Loan Quickly
You can speed up the payment process by paying more than you have to on each monthly installment. You can add as much as you want, but the more you can give, the closer you are to completing your loan payment. This should only be done if you can afford to pay more each month; if you pay more than you should without having the money, it could be problematic.
This could be an option to have if you have a good amount of income to sustain yourself. If you want to pay off your loan quickly, you could get a side job or sell unwanted household items. A secondary income can be the best way to pay off a title loan quickly.
Now That I Know How To Pay Off a Title Loan Quickly, Where Can I Apply for a Title Loan Online?
After seeing the different ways you can pay off your title loan quickly, it's time to inquire for one online! With ChoiceCash Title Loans, you can do it in just three easy steps¹:
Submit a Short Inquiry Form Online, Or Call a Loan Agent at 855-277-4847.
Submit Your Documents to Verify Your Information
Find Out if You Qualify for the Cash You Need!¹
Get started on your title loan and receive your money in as little as 24 hours!¹