What is the Importance of Title Loan Laws in Louisiana?
Borrowers that need quick funding to pay off an unexpected expense tend to choose loans as a financial resource. However, most loans are difficult to obtain; it may be tough to acquire cash if you don't have a good credit score or a "desirable" financial background. But don't feel disheartened, as there might be a better solution available in Louisiana that does not solely focus on these factors! A title loan could offer a flexible approval process instead, unlike unsecured loans.¹
Even if you can get approved for a traditional loan, it might take a while to retrieve your funds. Yet, when you inquire about a title loan with ChoiceCash, you could expect to receive money in as little as one business day if you qualify!¹
Before you get a title loan, it's essential to know that laws are in place to protect borrowers from financial harm. Those laws can determine how your loan experience will be once a title loan lender approves you for funding.¹ But are title loan laws the same in every state? Not at all! Every state works differently when it comes to auto title loans and lending laws. If you're looking to acquire one in Louisiana, it'd be good to find out your local laws regarding title loans. Keep in mind that a ChoiceCash title loan serviced by LoanMart has a quick approval process whether you live in or out of Louisiana.1 It can be speedy and convenient! 1
Learn more about title loan laws in Louisiana by contacting a title loan representative with ChoiceCash at 855-422-7402, or read below for more information! Don't forget to call your local OMV if you need further help.
What are the Title Loan Laws in Louisiana?
As you may have read previously, when you inquire about a title loan with ChoiceCash, the requirements to obtain one are the same in each state. The title loan laws in Louisiana follow the general guidelines that you would see anywhere else:
A Vehicle with Enough Qualifying Equity
Sufficient Income to Support a Car Title Loan Payment Each Month
Borrowers Must Be 18 Years or Older
Remember, you would be able to apply for a title loan by using a car's title as collateral!¹ Title loan approval is based on the available equity in your vehicle and your current income level. That means if you want a significant loan amount, you would need to have a considerable quantity of equity and the income to justify it.¹ However, individual states set different loan amounts that borrowers are able to take. In the case of Louisiana, the amount for a title loan must be more than $350. So borrowers that only want a small portion of cash might not be able to obtain it. But for many, it may not be an issue since people usually ask for higher loan amounts to cover an expense.
Louisiana's laws prohibit title loan lenders from fining borrowers who make early or late payments. That is huge, especially if you want to repay your loan early! Additionally, lenders must present all of the terms for the loan in writing before signing an agreement. Borrowers that inquire with ChoiceCash can expect honesty and transparency with their loans; what you see is what you could get.¹
Contact a title loan representative with ChoiceCash if you have any questions or concerns about title loan laws in Louisiana. They are available for extended hours, six days a week to take your call! Don't hesitate to reach out.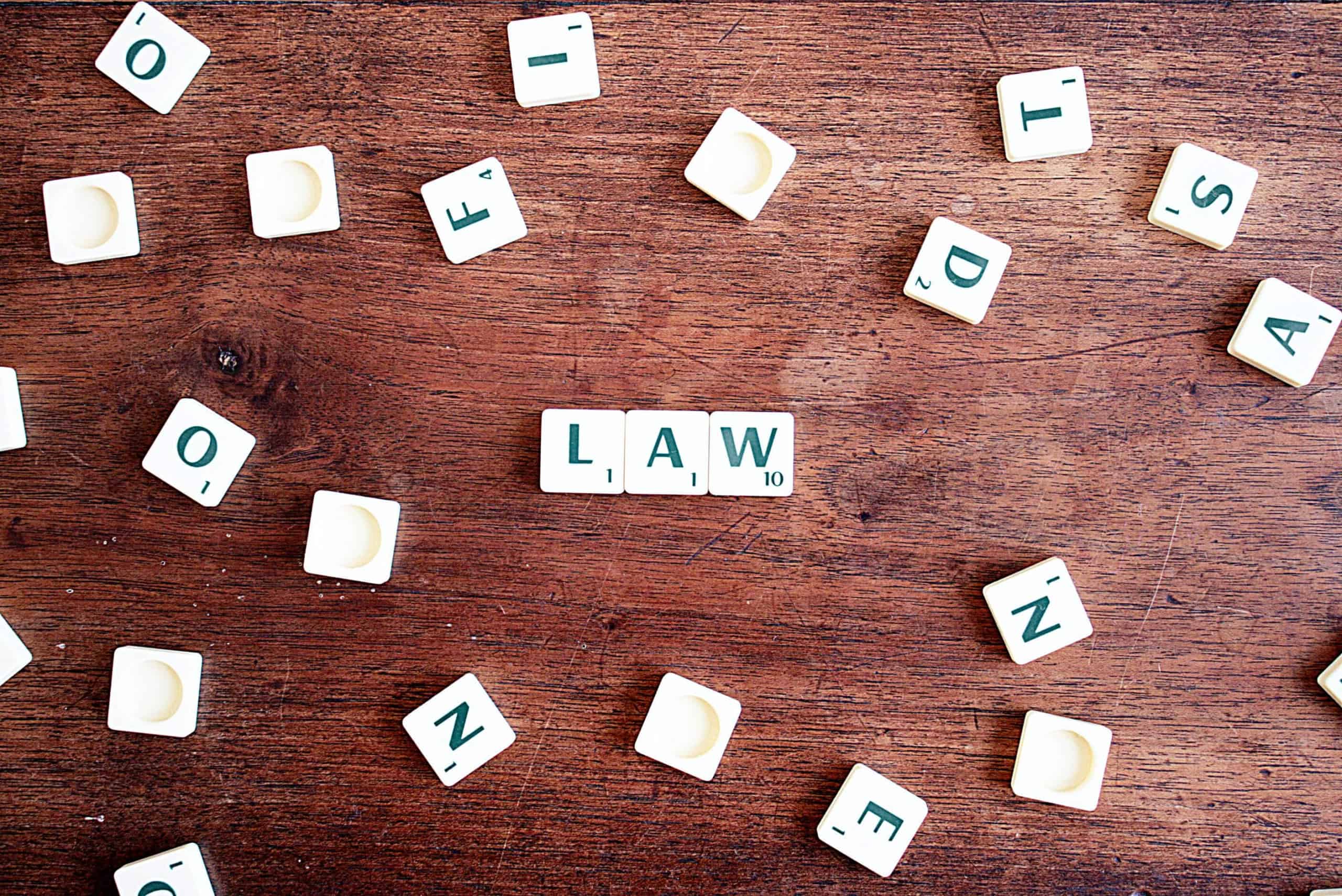 What Do Auto Title Loans Laws in Louisiana Say About Repossession?
Life can be full of unforeseen circumstances that some might not have prepared for. People dealing with an unexpected bill or expense might not want further surprises on top of it. Yet, if that happens, it's understandable if they struggle to pay back a title loan in full. Life can be so unexpected!
Borrowers in these challenging situations can opt to renew their title loans, refinance them, or default on their payments. If they default on the loan and don't do anything to fix this problem, a title loan lender has the legal right to repossess their vehicle. However, the results from that differ from each state across the country. In Louisiana, a lender must notify you about their intentions of repossessing your car before doing it. But after that warning, lenders wouldn't have to make further notifications.
What happens if a lender repossesses a vehicle that has personal property inside? Do car title loan laws in Louisiana have anything on that? Fortunately, borrowers can arrange with the lender to get their items back, but they only have a certain amount of days to notify them of the missing items. A title loan lender does not have to return anything if you do not let them know after 30 days of repossession.
To avoid that outcome, you could choose between various options that might be of service to you:
Make a Payment to Help Prevent a Title Loan Lender From Selling Your Vehicle
Create a Budget Plan to Maintain Your Payments
Pay Your Loans Early, If You Can
Limit Your Spending and Focus on Your Monthly Due Dates
Make Extra Cash on the Side
Set Up Automatic Electronic Payments to Meet Your Installments
Calculate the Interest and Create a Payment Plan to Repay a Title Loan
Pay More Than What You Owe Each Month
Speak to an Auto Title Loan Lender About an Extended Payment Plan
Borrowers shouldn't have to handle this problem alone. Contact a compassionate agent over the phone at 855-422-7402 to get help today.¹ The most important thing to note is that it is necessary to call before you default!
What Do Car Title Loan Laws in Louisiana Say About Fees?
Auto title loan laws in Louisiana dictate that lenders cannot make certain fees meant to harm you financially. In the state of Louisiana, a title loan lender is not allowed to charge any prepayment penalties or fees. They must be transparent with their borrowers by presenting everything behind their loans in the title loan contract and during the inquiry process. A title loan's fees are something that all borrowers must have in mind before applying for one. While not every title loan lender has fees on their loans, it's essential to prepare for them.
If you go through the experience of a lender repossessing your car, don't forget that you have the option to make payments before they sell it. However, you would have to pay some fees when you make that transaction. They can consist of the following:
Fees Related to the Repossession of Your Vehicle
Interest and Fees
Legal Fees
Suppose you didn't make a payment to recover your vehicle, and a lender sold it. In that case, you may still have to make further payments. A title loan lender could send you a notice of disposition to let you know how much you owe. If your car sold less than what a lender anticipated, you are responsible for making the difference. But, if your vehicle sold more than what was prescribed, you could take the money leftover! In terms of penalties, don't forget that Louisiana prohibits lenders from fining borrowers who pay early.
With a ChoiceCash title loan, there are no hidden fees that will stun you during the repayment process.¹ Go online to take advantage of a convenient financial resource!¹
Now That I Know About Title Loan Laws in Louisiana, How Exactly Do Title Loans Work?
After learning about title loan laws in Louisiana, you could get started on your loan! By using the title of your car as collateral, you can potentially secure the cash you need.¹ Keep in mind that the title must be in your name to qualify for funding.¹ If you share a name on the title, there might be a chance for you to still obtain a loan! Additionally, if you are close to paying off your car, you may still be able to apply for a car title loan.1
Contact a title loan representative with ChoiceCash for more details on what you could do to get your title in the right shape. Be aware that a few things will happen to your title when you begin the repayment process. Title loan lenders will place themselves as lienholders on your vehicle's title until you have repaid the loan in full. Once you've completed your payments, the lender will remove the lien, making the title clear!
The positive equity in your vehicle is an essential component in getting title loans; it can influence the amount of money you'd collect for your financial emergencies. So if you want a significant amount, you would need to make sure your car has a high-value rate and you have the income to support that loan.¹ Speaking of income, you wouldn't need to have a traditional 9-5 job to prove your ability to pay off title loans.¹ You could use an approved, alternative form of income to satisfy that requirement.¹ Bank statements, retirement income, pay stubs, or even a letter of employment from your employer are examples of what you could use to demonstrate your income.
If you're looking to acquire a considerable loan amount, you may benefit from knowing about the current equity in your car. If it doesn't have the equity level to warrant your desirable quantity, there's a way to improve it. Just focus on your vehicle's condition to boost its value rate! But how could you find out more about a car's current equity? ChoiceCash has an online calculator tool available for title loan borrowers to find an estimate quickly.¹
Input the following details from your vehicle to obtain an estimate of its equity with a no-obligation quote¹:
A Vehicle's Style(Meaning Its Shape and Size)
The Year a Manufacturer Released the Car
The Make and Model of a Vehicle, Such as a Honda Civic, Chevrolet Equinox, Etc.
Any Modifications or Alterations Done to a Car
The Current Mileage on a Car
Any Cosmetic or Surface Damage Made to a Vehicle
Don't wait to get the financial aid you require!¹ You could receive quick funding without leaving the comfort of your home.¹ Simply open your laptop or use your smartphone to inquire about title loans with ChoiceCash.¹ Through this method, a title loan agent could respond with approval status as soon as possible!¹
Do Car Title Loan Laws in Louisiana Establish Limits on My Loan Amount?
Although title loan laws in Louisiana can partially determine a person's loan amount, it's your vehicle's equity and income level that significantly influences your cash total.¹ Not only that, but different states set a limit to the money you'd receive. As you may have read previously, Louisiana requires title loan lenders not to make loans under $350. Therefore, people who only want a small quantity for an expense would have issues acquiring that.
Most borrowers wouldn't have a problem with that minimum requirement, since plenty of emergency costs are expensive to cover. But people that want a smaller amount might find Louisiana's title loans unsuitable for what they need. Contact a title loan representative with ChoiceCash to learn more at 855-422-7402.
Apply for Title Loans Online Today!
Car title loan laws in Louisiana could help you determine whether you'd want to get a title loan or not. If you decide to get a loan, you could take advantage of a convenient and flexible approval process to retrieve quick funding!¹ You may only need to follow three basic steps to get title loans in no time at all¹:
Start Your Inquiry: Borrowers could choose to inquire about title loans with ChoiceCash through the online portal or a phone call. You could submit a short form online or dial 855-422-7402 to speak with a title loan representative.
Submit Documents to a Title Loan Agent from ChoiceCash: As part of the approval process, you might have to send a few documents to an agent. But don't stress about finding them since you may already have them on hand!¹ Once you have the documentation, simply upload them online.¹ Make sure you have the following information to qualify for a title loan:
The Title to Your Vehicle
Proof of Income
Proof of Government-Issued Photo Identification
Proof of Louisiana Address
References(Professional or Personal)
Get Your Money!¹ If a title loan agent approves you for funding, you must sign a loan agreement to retrieve your money. After you do that, you could select from a few different options to collect cash.
Are you ready to get the funds needed to cover a bill or expense? With loan options like a ChoiceCash title loan, you could obtain money in as little as 24 hours!¹