Car accidents, floods, and fire damage to a car are more common than you might think. When a vehicle has been damaged to the point that it would cost more to fix it than it is worth, a few things can happen. Your vehicle may be categorized with a salvage title.
Secured loan options like ChoiceCash Title Loans may be an excellent option if your car falls into this category. Keep reading to learn more about how to get a title loan with a salvage title!
What is a Salvage Title and Can it be Used to Obtain Title Loans?
Not sure about the ins and outs of a salvage title? You aren't alone. If your vehicle has suffered significant damage from an accident or natural disaster, your insurance company may issue a certificate officially giving your car a salvage title. This often happens when the cost of repair is much larger than the value of the car itself. A salvage title is an indication that the car is deemed a complete loss. When the total damage of a car exceeds the percentage of the value of a car, the owner's insurance company may decide that the vehicle is not worth it to fix. Then, the vehicle is declared a total loss, and a salvage title may be issued depending on the state.
There are a few different kinds of damage that could contribute to a vehicle receiving a salvage title:
Flood Damage: Not all cars that experience flood damage will recieve a salvage title, but some states will specify that this type of damage will contribute to the vehicle's condition.
Storm Damage: Hail is one of the elements of a storm that could damage the car and affects its condition. Additionally, tornados and rainstorms can also damage a vehicle severely.
Vandalism: Unfortunately, vandals exist, and they can damage a car. Spray paint, overturned vehicles, and other foolish activity could be enough to damage your car.
Vehicle Accidents: Car accidents are the reality of being a car owner. If an accident has severly damaged your vehicle, you may recieve a salvage title as a result.
Vehicles with a salvage title may still in fact be of use; they could be repaired. This is because vehicles with a salvage title may vary in terms of damage and drivability. When a vehicle with a salvage title is repaired and inspected for quality, the car could be issued a rebuilt title. In fact, a vehicle with a salvage title could be rebuilt, and if it is, it could have a considerable amount of equity.
Did you know that cars with salvage titles are often much more affordable than used cars with a clean title? Just because the insurance company may view your vehicle as a total loss, does not mean that you are ineligible for a title loan. You may still be able to get a title loan with a salvage title!1
What Do I Need to Qualify for a Title Loan with a Salvage Title?
The qualifications for a car title loan, in general, are not as complicated as you might think! With a ChoiceCash Title Loan serviced by LoanMart, the initial requirements are:
A Borrower Must be 18 Years of Age or Older
A Borrower Must Have a Vehicle with Equity
A Borrower Must Provide Proof of Ability to Repay the Loan
If you own a vehicle with a salvage title, you may still qualify for a title loan.1 In order to determine if your car will qualify for a title loan, you will need to establish if your car with a salvage title has the right amount of equity. The equity of your vehicle is determined by its present and potential financial worth. The more equity a vehicle has, the more potential there is to borrow from!
Equity is simply the difference between the appraised market value of a car and what a person owes on it (if at all). A car can have negative or positive equity depending on the market and other factors.
Determining Car Value
Some of the factors that contribute to the equity in a car are:
The Make, Model, and Style of the Car
The Year the Car was Made
The Current Condition of the Vehicle
The Mileage on the Car
If the car is a salvage title, its condition may be affected by the damage. A vehicle that runs well and has enough equity may still be in the right spot to qualify for cash, however.1 If you're interested in getting a secured loan with your salvage title, know that ChoiceCash Title Loans can offer fast preapproval decisions online or over the phone!1 To find out your car's equity and get a pre-approval decision, call 855-277-4847 or use the online title loan calculator.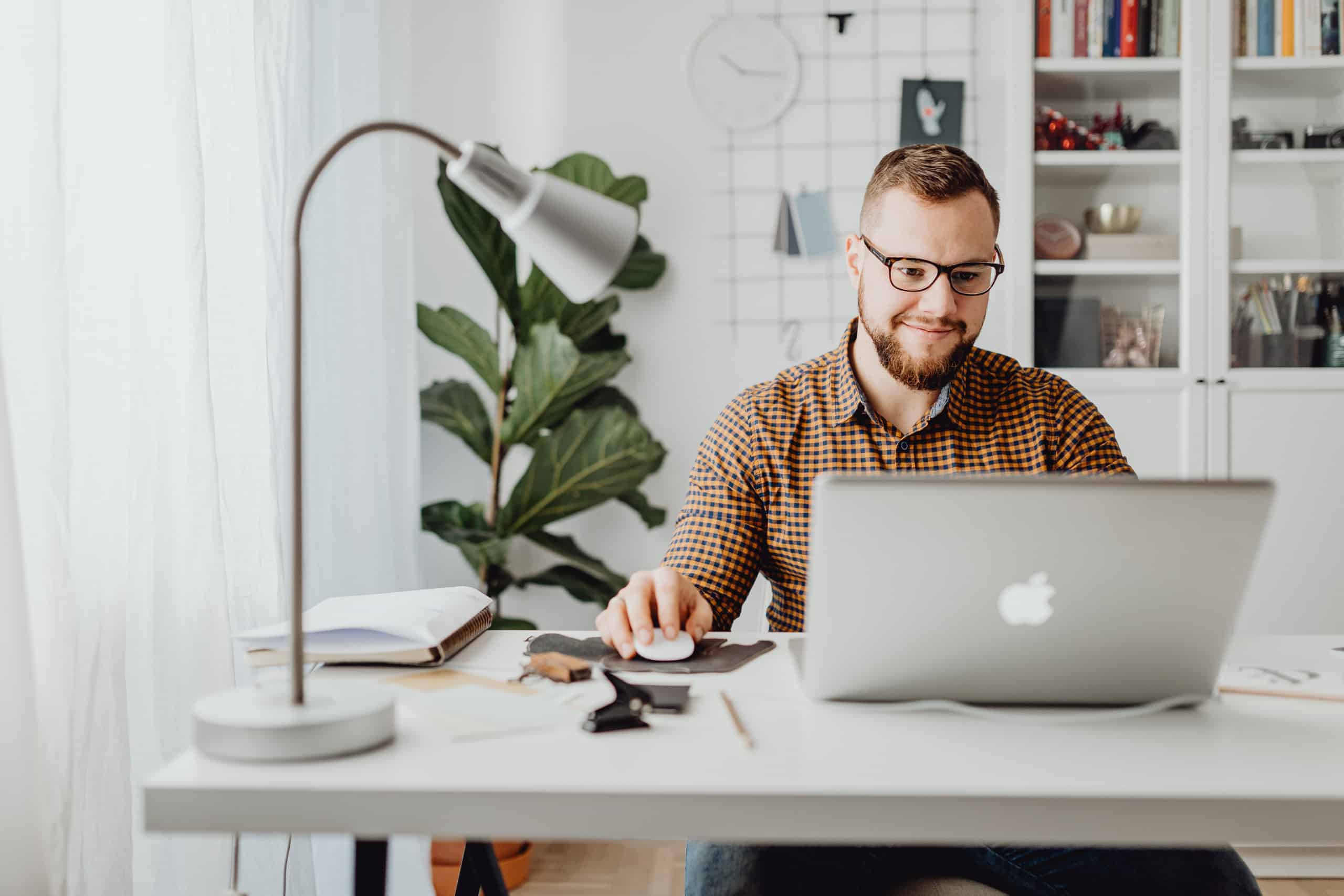 Can I Get a Title Loan with a Salvage Title Online?
If you are like most consumers in today's day and age, you prefer any type of convenience you can get. So if you can get your shopping done online, why not get a car title loan online as well? With loan options like ChoiceCash Title Loans serviced by LoanMart, you can inquire for cash without leaving the comfort of your home! Simply use your smartphone or computer to get started on a loan inquiry today.
How Do Title Loans Work?
Car title loans are a type of unique and secured installment loan. With a car title loan, an inquirer will use their vehicle's title as collateral for the loan. The use of collateral secures the loan and helps a borrower secure the cash! Since title loans are secured loans, the approval process can be much more flexible and can even cater to borrowers without a strong credit history.1 If you are insecure about where your credit is at, a title loan may be the right alternative option for you.
While you are using your car's title to secure the cash you need, you may not need to give up your normal driving habits. Instead, you can drive your car like it is business as usual- as long as you make your payments on time!
How Much Title Loan Money Can I Get with My Salvage Title?
So, you realized that your salvage title vehicle may actually qualify for a title loan. Or, you might be interested in using your other vehicle's title to get the cash you need to get your salvage title vehicle back on the road through a car title loan.
Now, you're wondering if you'd even get a substantial amount through a car title loan. Popular vehicles are typically worth more on the market, and vehicles in relatively good condition also do well with consumers. The amount of title loan money you could get using your salvage title depends on the car you have and its current condition.
It may be easier for you to speak with a professional at ChoiceCash Title Loans. Choose to speak with a title loan agent directly about your salvage title by contacting a representative at (855)-914-2945.
Another key factor to consider when inquiring about a title loan is the fact that you need a vehicle inspection to verify your car's equity. Depending on the current condition, you may be approved for more or less than the estimated value. Luckily, this inspection can be done by a loan agent online, with no hassle on your part.
Complete an Online Inspection for Title Loans with Your Salvage Title
If you are pre-approved for a title loan with a salvage title, that puts you at a great start in the process; however, an inspection still needs to take place. The great news is that you can do this online in your own home! This saves you so much time, as you do not have to haul your vehicle into a store location. Simply upload a few photos of your vehicle.
These are a few things you'll need to keep in mind when snapping the photos with your smartphone:
Hood of the Car
Rear of Vehicle
Driver's Side
Passenger Side
Odometer
Vehicle Identification Number (VIN)
Title loan agents will inspect vehicles to determine the amount of your title loan. This inspection also helps an agent determine if the vehicle is in the right condition to be used as collateral for a loan.
A title loan uses your vehicle's title as the security of the loan and lenders will use the market value of the car as one variable to determine the amount of the loan.
What Documents Do I Need to Get a Car Title Loan With a Salvage Title?
Applying for a car title loan with a salvage title to your car does not need to be a hassle. In fact, ChoiceCash Title Loans can offer one of the most convenient and hassle-free approval processes! This streamlined process includes a convenient way to submit the right paperwork to verify your personal information, income, and vehicle title.
While every state is different and may require different documentation, you can expect to need:
A Car Title in Your Name: Since you are using your vehicle's title to secure the cash, it will need to be in your name. If it is not currently in your name, you can request a title transfer at your local DMV (Department of Motor Vehicles). Or, if the title is missing, you can request a duplicate title similarly. Both options will require a little bit of paperwork and a small fee, depending on your state.
Proof of Income: A loan agent with ChoiceCash Title Loans will not approve you for a loan you cannot afford. Therefore, you need to provide proof of your income and ability to repay the loan. This can be done through bank statements, recent paystubs, or through other forms of proof of alternative income like SSI income.
Proof of Residency: Title loans are not avialable in every state, so an applicant will need to prove that they live in the state they are applying from. Simply submit a recent utility bill/credit card statement, mortgage agreement, or renta agreement.
Recent Photos of the Car: The convenience of ChoiceCash Title Loans does not stop and start with your ability to submit your paperwork online! You can complete the necessary vehicle inspection online through photos of your car.
A Government or State-Issued ID: A photo ID is required to prove that it is you applying for the loan online. Use your driver's license, passport, or military ID to prove your identity.
For your convenience, you can submit your paperwork online during this preapproval process with ChoiceCash Title Loans! 1
Where Can I Apply for a Title Loan With a Salvage Title?
Ready to get a car title loan with a salvage title? With ChoiceCash Title Loans, you can do it in just three easy steps¹:
Submit a Short Inquiry Form Online, Or Call a Loan Agent at 855-277-4847.
Verify Your Information with Some Paperwork
Find Out if You Qualify for Cash!¹
Get started on your title loan and receive your money in as little as 24 hours!¹ You can conveniently send in your documents online via email or fax.
Once I Am Approved for a Car Title Loan with My Salvage Title, How Can I Get My Cash?
If you are approved for the cash you need, it can often be a relief. You can finally take care of your financial issues and take the right steps to get back on your feet. But, after your receive approval for a car title loan, how can you collect your cash?
With loan options like ChoiceCash Title Loans, you can expect convenience every step of the way. This includes the convenience of collecting your cash! After you sign your loan contract, the next step is to choose how to collect your cash. Approved borrowers can choose between the following:
Directly Deposited to a Checking Account
Picked Up at Any Participating Money Transfer Location Near You.
Overnight Check
Choose the option that is most convenient for you and spend your cash!