What is a Salvage Title and Can You Get a Title Loan with it?
Yes, getting a title loan with a salvage title is possible. Your car title should clearly state if the vehicle has been salvaged. In many states, the title will have its branded status in large, unmissable letters, or it will show as being salvaged elsewhere on the title. For example, in California, the top right corner of the title could say "salvage" under vehicle history. If you have any doubts about the title status of your vehicle, it's a good idea to check with your local DMV (Department of Motor Vehicles) or your insurance company.
A salvage title is issued to a vehicle that has been declared a total loss by an insurance company due to damage from an accident, flood, fire, or other events. In other words, the insurance company has determined that the repairs will cost more than the vehicle is worth. Vehicles with salvage titles may still be useful if they are repaired. This is because vehicles with a salvage title may vary in terms of damage and drivability. A rebuilt title could be issued to a vehicle once it has been repaired. However, the vehicle will need to pass an inspection. If a vehicle with a salvage title is rebuilt, it could have a considerable amount of equity.
Car accidents, floods, and fire damage to a car are more common than you might think. If you're interested in getting a secured loan with your salvage title, know that ChoiceCash title loans can offer quick pre-approval decisions online or over the phone!1 Keep reading to learn more about how to get a title loan with a salvage title!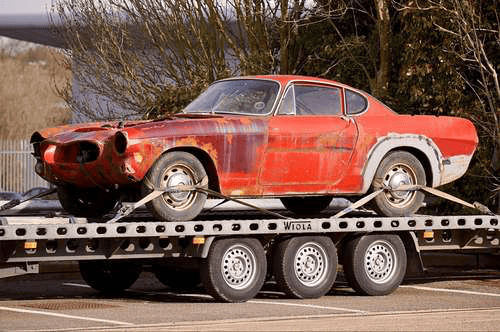 How to Qualify for a Title Loan if Your Car is Salvage?
The qualifications for a car title loan, in general, are not as complicated as you might think! With a ChoiceCash title loan serviced by LoanMart, the initial requirements are:1
An Applicant Must Be At Least 18 Years of Age or Older
An Applicant Must Have a Qualifying Vehicle with Positive Equity
An Applicant Must Demonstrate the Ability to Repay the Loan
If you own a vehicle with a salvage title, you may still qualify for a title loan. In order to determine if your car will qualify for a title loan, you will need to establish if your car with a salvage title has the right amount of positive equity.1 If you are unaware of the current amount of equity in your vehicle, that's okay. You can submit some basic information into the ChoiceCash title loan online calculator to learn more about your car's equity.
Will My Salvage Car Qualify for a Title Loan?
There are two things to be aware of if your vehicle has been salvaged:
Your Car May Not Be As Safe As a Regular Vehicle
Compared To a Vehicle with a Clean Title, Your Car May Not Have as Much Value
If you own a salvaged vehicle, you should know that it might not be as safe as a regular vehicle in a major accident. For example, if your vehicle was salvaged and rebuilt after a head-on collision, it might not protect you as well as it should if it is involved in a second one.
Also, your vehicle won't be worth as much as a comparable vehicle of the same make, model, year, and mileage. Any time a vehicle suffers damage as a result of an accident, the value of the vehicle goes down. Therefore, if your car has been involved in a major accident and then rebuilt, its value could go down significantly. The car may not have as much equity as a comparable vehicle, but it could still potentially qualify as collateral for a title loan.1
Equity is just the difference between the appraised market value of a car and the amount a person owes on it. A car can have negative or positive equity depending on the market conditions and other factors.
Some of the factors that contribute to the equity in a car are:
The Make, Model, and Style of the Car
The Year the Car was Made
The Current Condition of the Vehicle
The Current Mileage on the Odometer
If a car has a salvage title, the damage may affect its condition and value. However, a vehicle that runs well and has enough equity may still be in the right spot to qualify for a car title loan. If you're looking for a pre-approval decision, call a ChoiceCash title loan agent at 855-914-2945.1
How Much Could You Get with a Title Loan if Your Car is Salvage?
The amount of money you can borrow through a title loan with a salvage title car will depend on a number of factors, including:
The Value of Your Vehicle
The Lender
The State You Live in
Some title lenders do not lend against a salvage title. However, other title lenders may still be willing to lend to an applicant if their vehicle has enough positive equity and the applicant meets the initial requirements.
In general, the amount of money you can borrow through a title loan is largely based on the value of your vehicle, which is determined by factors such as the make, model, age, and condition of your car.
A lender will typically use a vehicle inspection to determine the value of your car. Then, they can offer you a loan amount based on a percentage of that value. For example, if your vehicle is worth $10,000 and the lender is willing to lend up to 50% of the value, you could potentially borrow up to $5,000.
With a ChoiceCash title loan serviced by LoanMart, you can apply online with your smartphone or computer! The required vehicle inspection can take place online as well. You just need to submit a few clear photos of your salvage title car with your application. It's that simple! Call 855-914-2945 to find out if you can qualify for an auto title loan with a salvage car.1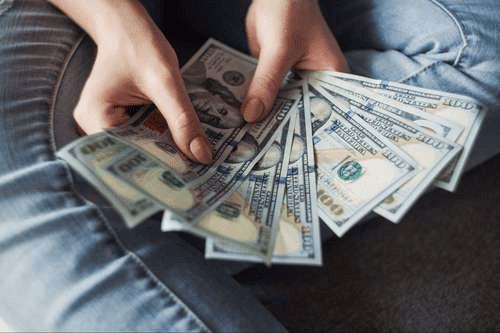 What Documents Do I Need to Qualify for a Salvage Title Loan?
Applying for an auto title loan with a salvage title car does not need to be a hassle. In fact, with ChoiceCash title loans, the approval process can be simple and hassle-free!1
This streamlined process includes a convenient way to submit the right paperwork to verify your personal information, income, and vehicle title.
While every state is different and may require additional documentation, you can expect to need the following:
A Car Title in Your Name: Since you are using your vehicle's title to secure the money, it will need to be in your name. You can request a title transfer at your local DMV if it is not currently in your name. Or, if the title is missing, you can request a duplicate title similarly. Both options will require a little bit of paperwork and a small fee, depending on your state.
Proof of Income: To qualify for a car title loan, you will need to provide proof of income and your ability to repay the loan. This can be done through bank statements, recent paystubs, or through forms of alternative income. Some examples of alternative income include disability or pension income.
Proof of Residency: Simply submit a recent utility bill, credit card statement, mortgage agreement, or rental agreement to prove your current address.
Recent Photos of the Car: The convenience of ChoiceCash title loans does not stop and start with your ability to submit your paperwork online! You can complete the necessary vehicle inspection online by submitting a few photos of your car.
A Valid, Government or State-Issued ID: A government or state-issued photo ID is required to prove that you are applying for the loan online. Use your driver's license, passport, or state ID to prove your identity and age.
For your convenience, you can submit your paperwork online during the approval process for a ChoiceCash title loan serviced by LoanMart!1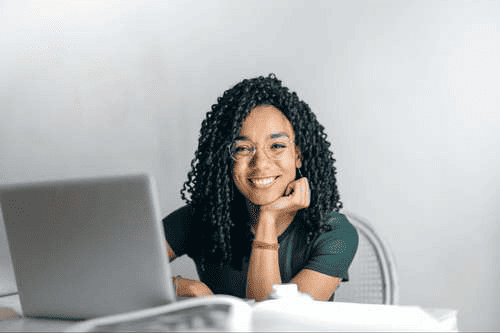 Where Can I Apply for a Title Loan With a Salvage Title?
Ready to find out if you can get a car title loan with a salvage title? With a ChoiceCash title loan, you can complete your loan inquiry in three easy steps:1
Submit a Short Inquiry Form Online, Or Call a Title Loan Agent at 855-914-2945.
Verify Your Information with Some Paperwork
Find Out if You Can Qualify for Cash!1
With a ChoiceCash title loan serviced by LoanMart, you can expect convenience at every step of the loan process.1 This includes the convenience of collecting your money! After you sign your loan agreement, the next step is to choose how to collect your funds. Approved borrowers can choose between the following:
Direct Deposit
Have the Funds Added to Your Debit Card1
Pick Up Your Money at Any Participating Money Transfer Location Near You
Check in the Mail
Get started on your title loan application and receive your money in as little as 24 hours if you qualify1 You can skip the hassle of applying for a loan in person.