If you don't have a Social Security Number (SSN) or are currently unable to use one, you might be wondering how you might be able to borrow money. Typically, a lender will require you to provide your SSN during the inquiry process, and you might think you're out of luck if you're unable to provide one. Fortunately, there may be an option available for anyone looking to borrow money without an SSN.
With loan options like ChoiceCash Title Loans, convenience is everything. This includes the convenience of the inquiry process! Not only can qualified borrowers get their cash in as little as one business day, but they can take advantage of a streamlined and flexible approval process.1
Can I Use an ITIN to Get a Title Loan Instead of a Social Security Number?
If you have an Individual Taxpayer Identification Number (ITIN), you might still be able to borrow money. An ITIN allows individuals without a Social Security Number to file taxes within the United States. More specifically, if you're required to pay income tax but are not a US citizen or a legal permanent resident, you may be issued an ITIN by the Internal Revenue Service.
For all intents and purposes, this means you can use an ITIN for almost exactly the same reasons as a Social Security Number – and that includes applying for a loan.
How Does Getting a Title Loan Without a Social Security Number Work?
Although some lenders will still require an SSN, there are other title loan providers that take a more flexible approach in the inquiry process. For example, an auto title loan might be a good option for those that are without a Social Security Number, as lenders are often more able to accept alternative forms of documentation. Also known as pink slip loans, title loans can allow you to borrow money by using your vehicle's title as collateral for the loan.
Since your car's title is your collateral, your credit score doesn't play a major role in the decision-making process. This means that borrowers with challenged credit may still find funding, even if other lenders have turned them down.1 Even if you have experienced past bankruptcy, you may still qualify for the cash you need through a car title loan.1 It also means you could have easy access to thousands of dollars, compared to a payday loan, which might only provide a few hundred.1
Once you have your money, the lender applies the lien to your vehicle's title. You'll still be able to keep and drive your car as you're making payments, and once the loan has been repaid, the lien is removed. Car title loans are secured loans, meaning that they can offer additional benefits outside of cash. This includes the flexible approval process, high approval rates, and the chance for a borrower to obtain more funding than they would through an unsecured loan.1 Since car title loans are always secured through an asset and not just the borrower's credit history, the chance to obtain more cash increases through a secured loan option.1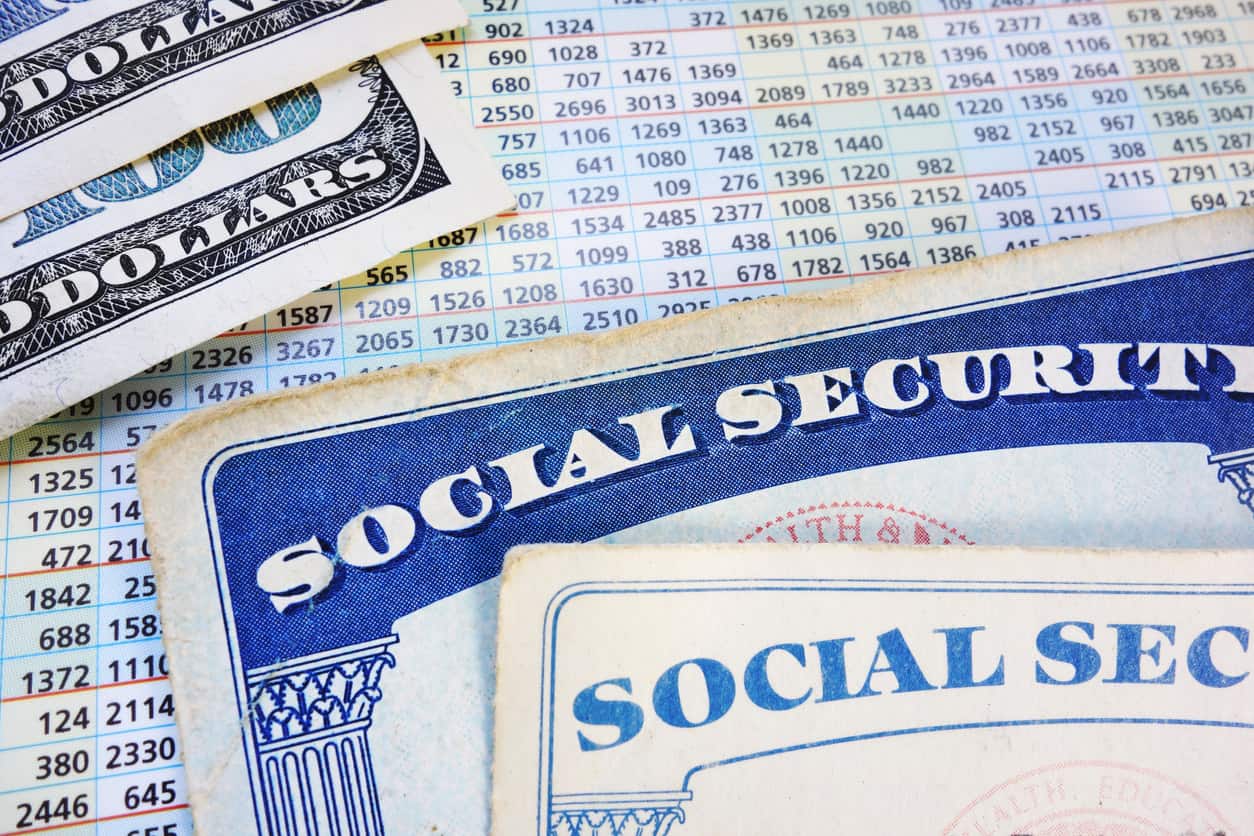 Will My Vehicle Qualify for a Car Title Loan Without a Social Security Number?
Title loans allow borrowers to receive funding based on the value of their vehicle. Now you may be wondering, "how on earth will I know if my car is valuable or not?" In order to figure this out, you must first determine what kind of equity your car has.
Equity is a fancy word financial experts throw around when referring to someone's assets. But, what does it mean when pertaining to a vehicle? Vehicle equity is determined by a car's present value compared to its future worth.
Positive Equity – Have you been paying your car note faithfully every month? Do you only have a few short months before your vehicle is totally paid off? Positive equity occurs when your vehicle is worth more than the remaining amount of money you owe on it. The higher the equity in a vehicle, the more potential there is for a borrower to obtain more cash if their income supports it.1 This is because the equity in a car greatly determines the amount of money dispersed during the approval process.1
Negative Equity – Is it going to be a while before you are able to pay your car off? Is your car worth less than the amount you still owe on it? If so, your car may have negative equity.
There are a few other variables that factor into a car's value. Remember: the higher the value of the vehicle, the more likely it is that you will receive a higher loan amount from a car title loan if you have the income to support it.1 Below are a few more factors that go into determining a car's value:
Car Make and Model – Popular vehicles are high in demand, and anything that is high in demand will usually also have high value on the market. The make and model will help a loan agent determine what your car's current equity is.
Current Mileage – In today's day and age, many Americans are working from home. Are you one of them? Do you mainly drive to the grocery store and entertainment spots on weekends? Low mileage is extremely beneficial to potential borrowers. A vehicle's value is essentially determined by how the consumer market will view it. Most consumers view vehicles with low mileage as reliable and needing less maintenance; thus, making low mileage cars relatively valuable. So, if you plan on inquiring about an auto loan, avoid using your vehicle for extended road trips across the country.
Year of Vehicle – This is paramount when determining the value of a car. Although Honda Civics and Honda Accords are among the most popular cars on the market, the year they were made plays a huge role in their perceived values with consumers. It is no secret that we are living in a technology-forward era. As a result, consumers prefer cars with today's bells and whistles that make the driving experience more enjoyable and relaxing. So if you bought your vehicle only two short years ago you may be eligible for a higher payout during the approval process.1 However, older cars and classic cars may still have enough value to qualify for a car title loan.1
Current Condition of Vehicle – Do you get your oil changed routinely? Are all of your vehicle inspections up to date? All of these factors come into play when determining your car's value. As mentioned previously, value is largely determined by how the consumer market will view your vehicle. The more a car has been maintained and cared for, the better the condition will be, which will affect the value of the vehicle.
If you do not know how to calculate your car's value, ChoiceCash Title Loans can offer an online calculator that does the hard work for you. You are also welcome to give an agent a call at 1-855-914-2945. Choice Cash Title Loans, serviced by LoanMart, has great customer service representatives who are eager to provide you with assistance using their expertise.
Once you are approved for your auto loan and receive your cash, the lender applies a lien to your vehicle's title.1 You'll still be able to keep and drive your car as you're making on-time payments, and once the loan has been repaid, the lien is removed.
Can I Inquire about a Title Loan Without Both a Social Security Number and a Job?
Several traditional loan lenders require potential borrowers to show proof of a 9-5. The income requirements for a car title loan can be much more flexible, as collateral is used to secure the cash. Many United States residents are earning an income outside the scope of a traditional 9-5.
Today is an era for serial entrepreneurs with multiple streams of income, and you shouldn't be disqualified from receiving a loan if you fall into this category. Corporate America isn't for everyone. Below are some additional forms of income title loan services will accept:
Settlement Income – If you received a settlement from a car accident or another unfortunate event, that may qualify as a form of income during the approval process.1
Worker's Compensation – Receiving worker's compensation may qualify as a form of income during the approval process. So, if your situation compares to this description, gather up all of your check stubs and send them in during the approval process.1
Pension Income – Are you 71 and haven't worked in over seven years? You may be thinking, " I haven't worked in several years. How am I going to show proof of income?" If you receive a pension, that can often qualify as proof of income.
There are many types of alternative income that could potentially be accepted for a car title loan!1
How is Getting a Loan Without a Social Security Number With ChoiceCash Title Loan Different?
Almost every loan works in more or less the same way: you borrow the money and then you spend the money, but once the money's gone, you're left with the payments. Some loans could have payments that last as long as five years and this can seem like a long time if you're no longer enjoying any of the benefits.
A ChoiceCash Title Loan, serviced by LoanMart, works differently. Throughout the entire inquiry process and loan repayment period, you can expect convenience and benefits. When you think of a loan, you may think the exchange is simple and one-sided. You get your cash and the lender hets to take those monthly installments from you. However, with a ChoiceCash Title Loan serviced by LoanMart, qualified borrowers can take advantage of more than just cash:
A Faster Way to Get Cash1: ChoiceCash Title Loans was created with convenience in mind. Many applicants that choose a title loan are facing a financial emergency that can't wait. That's why the entire approval process for a ChoiceCash Title Loan is streamlined and was created with financial emergencies in mind. From the inquiry process to the way you choose to get your cash, you can expect speed! Approved borrowers can get their funds in as little as one business day.1
Keep Your Keys: You do not need to give up your normal driving habits to get a title loan without a Social Security Number! As long as you make your payments on time, you can keep your keys and drive your car like it is business as usual.
Get Quality Customer Service: ChoiceCash Title Loans has customer service agents available six days a week to help you ou! Get in touch with a financial expert today at 855-277-4847.
Can I Get a ChoiceCash Title Loan with an ITIN?
Yes! You don't need a Social Security Number to qualify for a ChoiceCash Title Loan, serviced by LoanMart. As long as you have a valid ITIN, you could be eligible to borrow money.1
You also won't need to provide a lot of documentation either. For example, the vast majority of borrowers will only need to submit the following:
Proof of Income – Pay stubs or bank statements
Proof of Residence – Recent mail like a utility bill is acceptable
Vehicle Title – You must be named as the owner of the vehicle on the title
Recent Vehicle Photos – The photos must show all four sides, plus the odometer and the VIN
References – Either personal or professional or both
You can submit your documents online or via email. Once submitted and approved, you only need to sign for your loan and choose how you'd like to receive your cash.
A ChoiceCash Title Loan serviced by LoanMart can offer these great funding options:
Cash – Picked Up at any Participating Money Transfer Location
Bank Transfer – Have your money deposited directly into your bank account
Mailed Check – Have your check overnighted to you
The whole process, from start to finish, can be completed from your living room – and in less than 24 hours – so there's no need to even leave the comfort of your home.1
How Can I Get a Title Loan without a Social Security Number?
The inquiry process is very quick and easy. Simply apply online or call 1-855-914-2945 toll-free to speak to a friendly loan expert. You could find out in minutes if you've been approved and how much you could borrow.1 Your loan representative will then explain the next steps and will be there to answer any questions you might have.
Not having a Social Security Number shouldn't stop you from being able to borrow the money you need. Call 1-855-914-2945 or visit the informative website and you could be holding your emergency money in your hand as soon as today! 1