Can I Get a Loan Without a Social Security Number?
Yes, it is possible to get a loan without a Social Security Number (SSN). You will typically be required to provide your Social Security Number when applying for a loan. A Social Security Number is used by a lender to run a credit check on an applicant.
You can apply for a car title loan even if you do not currently have an SSN! However, you will need to provide proof of an Individual Taxpayer Identification Number (ITIN) during your title loan application. An ITIN allows individuals without a Social Security Number to file taxes within the United States. If you're required to pay income tax but are not a U.S. citizen or a legal permanent resident, you may be issued an ITIN by the Internal Revenue Service.
People without SSNs may also need to access money quickly, and the application process for a ChoiceCash title loan can be simple and convenient. It can take no time at all to find out if you qualify for an online title loan without a Social Security Number! You can start your loan inquiry today by filling out the prequalification form or calling 855-422-7402. It's that simple!1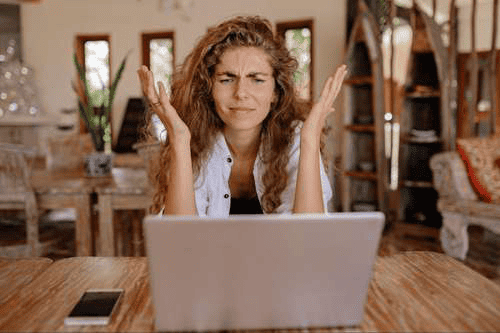 Why is a Social Security Number Important?
A Social Security Number (SSN) is a nine-digit number the U.S. government assigns to each citizen, permanent resident, and temporary (working) resident. Individuals use their SSNs to confirm their identities when applying for jobs, loans, and credit cards.
When you apply for a new job, an employer will ask for your SSN and use it to report your income to the Internal Revenue Service (IRS). SSNs are important, but you should not disclose yours to anyone unless it is absolutely necessary. If your card or number falls into the wrong hands, someone can easily steal your identity, so it is important to keep it safe.
What Can I Use Instead of a Social Security Number to Get a Loan?
If you do not have an SSN, you can use an ITIN to apply for a title loan! But, you are still required to provide the necessary documentation to verify your identity during your title loan application. Title loans work by allowing you to pledge your car title as collateral for quick funding.
Additionally, there are initial requirements you must meet in order to get a title loan without a Social Security Number. Below is a list of the following criteria:1
Be at Least 18 Years of Age
Have a Title to a Qualifying Vehicle or Truck in Your Name
Be able to Demonstrate Your Ability to Repay the Loan
You will not be able to obtain a car title loan without a valid vehicle title in your name. If you need help transferring a car title to your name, you can contact your state's Department of Motor Vehicles (DMV). Additionally, you must provide proof of income in order to qualify for a title loan. There are many different ways to earn a living, so if you do not receive a pay stub regularly, you can submit proof of alternative income instead. Some examples of alternative sources of income include retirement income, worker's compensation, or disability income.
What Documents Do I Need to Get a Title Loan With No Social?
You don't need a Social Security Number to qualify for a ChoiceCash title loan serviced by LoanMart. As long as you have a valid ITIN and meet the application criteria, you could be eligible to borrow money through a title loan.1
You can conveniently upload the required documents online with ChoiceCash title loans! It is possible to email or text the paperwork to a ChoiceCash title loan representative if that would be more convenient for you. You will need to provide the following documents during your loan application:1
Valid Government/State-Issued Identification
Proof of Address
Evidence of a Qualifying Vehicle Title in Your Name
Proof of Income or Alternative Income
Recent, Clear Photos of the Vehicle
If you have any questions about any of the required documents, feel free to contact a ChoiceCash title loan agent by calling 855-422-7402.1
Will My Vehicle Qualify for a Car Title Loan Without a Social Security Number?
Through an online title loan, eligible applicants can borrow a percentage of their car's value. A title loan is secured by the title of your vehicle, and you can use your loan proceeds to pay for car repairs, consolidate debt, or take care of unexpected expenses.
Usually, you can access up to 50% of the value of your car if you are eligible for a car title loan without a Social Security Number. ChoiceCash has a calculator tool that can help you learn more about the current value of your car and get a title loan quote with no obligation!1
A number of factors will influence the total value of your vehicle, including the following:
The Make, Model, and Style of the Car: The car's make, model, and style can influence its current value. Additionally, the car's color, style, and upgrades can potentially boost its resale value.
Current Mileage on the Odometer: Your car is a tool that helps you get where you need to be, and it's not the end of the world if you have accumulated a lot of miles on your car. But, if your car has a significant amount of mileage on the odometer, that can decrease its value. However, obtaining a car title loan is possible even if your car has quite a few miles on it.1
Current Condition of the Car: Make sure to have your vehicle serviced on a regular basis in order to maintain its current condition. The current condition of your car will greatly affect its value.
What are the Benefits of a Title Loan Without a Social Security Number?
One of the most significant benefits of a title loan without a Social Security Number is that you can begin your application online. Many applicants are busy and do not have time to visit a storefront location, so this is an amazing perk for them to take advantage of! Life is hectic, but your title loan application doesn't have to be. There is no store visit required to apply for a ChoiceCash title loan, and you can start your inquiry from wherever you have secure internet access.
Take a closer look at the benefits of qualifying for a ChoiceCash title loan serviced by LoanMart:1
Quick Funding: If you're facing a tough financial emergency, you need a way to get quick funding. You don't have time to waste! With ChoiceCash title loans, you can expect a speedy and streamlined application process. It only takes a few minutes to apply! Eligible borrowers can choose direct deposit to get their money in as little as one business day.1
Keep Your Keys: You can maintain access to your vehicle throughout the entire repayment process!
Quality Customer Service: With ChoiceCash title loans, you can expect compassionate and knowledgeable customer service agents to be available six days a week for extended hours! They are there to walk you through the application process and answer any questions you may have about title loans.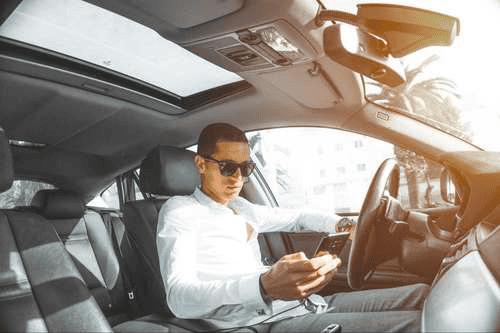 Where Can I Get an Instant Title Loan With No SSN?
You can still apply for a title loan without a Social Security Number as long as you can provide an ITIN instead. If you need emergency cash assistance, you can apply for a ChoiceCash title loan online and find out if you qualify for instant pre-approval.1
The title loan inquiry process can be quick and convenient. Begin your application online by filling out the pre-approval form or call 855-422-7402 to speak with a title loan agent. It can take no time at all to apply online or over the phone. If you qualify for a title loan with no Social Security Number, you could receive your loan proceeds in as little as one business day! So why wait to see if you qualify? Click here to get started.1