What's the Title Loan Value of My Ford F-150?
A title loan, also sometimes referred to as a car title loan or auto title loan, uses the equity of a vehicle to provide funding. Title loans can be a useful resource if you need emergency cash, but don't have the best credit history.
If you have a Ford F-150, you may be wondering, "What's the title loan value of my car?" Well, the title loan value of a Ford F-150 will depend on a few different factors, including the lender you work with and your truck's current condition / configurations.
For ChoiceCash title loans serviced by LoanMart, the average loan amount on a Ford F-150 is $5,797, with around 131,467 miles on the odometer. You can use your title loan funding for almost any expense, such as paying or consolidating your bills!
In the table below, you will find some estimated loan amounts for different Ford F-150s from the past few years.1
| Make | Model | Year | Avg. Mileage | Avg. Loan |
| --- | --- | --- | --- | --- |
| Ford | F150 | N/A | 131,467 | $5,797 |
| Ford | F150 | 2000 | 64,130 | $1,000 |
| Ford | F150 | 2001 | 210,528 | $2,504 |
| Ford | F150 | 2002 | 181,138 | $2,186 |
| Ford | F150 | 2003 | 195,955 | $2,321 |
| Ford | F150 | 2004 | 172,536 | $2,295 |
| Ford | F150 | 2005 | 178,326 | $2,283 |
| Ford | F150 | 2006 | 166,421 | $2,442 |
| Ford | F150 | 2007 | 191,941 | $2,731 |
| Ford | F150 | 2008 | 181,751 | $3,195 |
| Ford | F150 | 2009 | 182,385 | $3,849 |
| Ford | F150 | 2010 | 166,295 | $4,808 |
| Ford | F150 | 2011 | 180,403 | $5,345 |
| Ford | F150 | 2012 | 168,434 | $5,689 |
| Ford | F150 | 2013 | 160,187 | $6,502 |
| Ford | F150 | 2014 | 121,424 | $7,571 |
| Ford | F150 | 2015 | 124,131 | $8,488 |
| Ford | F150 | 2016 | 107,733 | $8,528 |
| Ford | F150 | 2017 | 79,240 | $12,412 |
| Ford | F150 | 2018 | 79,015 | $8,393 |
| Ford | F150 | 2019 | 54,574 | $9,760 |
| Ford | F150 | 2020 | 44,953 | $8,561 |
| Ford | F150 | 2021 | 9,089 | $14,264 |
| Ford | F150 | 2022 | 3,157 | $8,195 |
ChoiceCash title loan amounts for a Ford F-150 can vary based on the model year and the amount of mileage on the car. The easiest way to find out how much money you could qualify for through a title loan on your truck is to apply for a title loan online!1
What's the Value of My Ford F-150?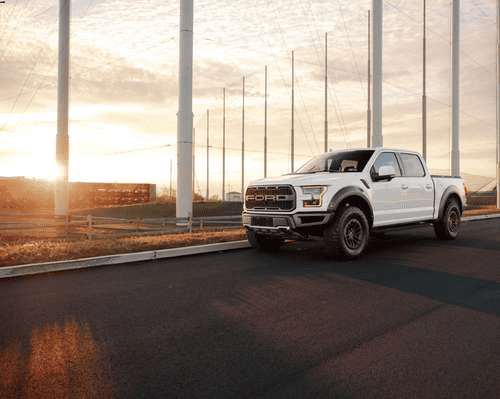 The value of your specific Ford F-150 will depend on a few different factors, including your pickup truck's age, overall condition, and mileage. Here is more information on these factors below:
The Age of the Ford F-150
The age of your vehicle is one of the biggest factors that will affect its current market value. Generally, the older the vehicle, the less it will be worth, although there are some exceptions.
The Overall Condition of Your Truck
Your truck's condition encompasses a few different things, including how well your vehicle runs and any physical wear and tear. This is the only factor that you may be able to improve, so before using your vehicle for a title loan, do your best to take care of minor repairs or simply clean up the inside and outside of the vehicle.
Your Ford's Mileage
Lastly, car mileage will have a significant impact on your Ford F-150's value. A vehicle with less mileage is more desirable on the used car market, so it is important to limit the number of miles you put on your car.
If you want a rough estimate of what your F-150 is worth, Kelley Blue Book is a great place to start! Or, you can use ChoiceCash's online title loan calculator to obtain an estimate of your car's value and a loan quote with no obligation.1
How Do I Maintain the Current Value of My Ford F-150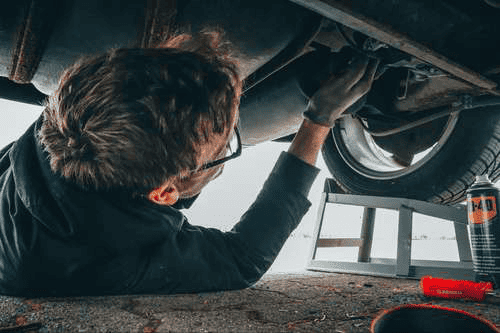 There are certain strategies you can use to maintain the current value of a Ford F-150 or really any other vehicle. Here are some tips to consider if you want to maintain the current value of your Ford F-150:
Follow the manufacturer's recommended maintenance schedule: Regular car maintenance like oil changes, tire rotations, and fluid replacements can help prevent expensive repairs down the line and ensure your car runs smoothly.
Keep your Ford F-150 clean: Regularly wash and wax your car to keep the paint looking fresh and protect it from rust and corrosion. Clean the interior as well to prevent stains, odors, and damage to the upholstery.
Address any issues promptly: If you notice any issues with your car, such as strange noises or warning lights, address them promptly before they become bigger problems.
Keep up with repairs: If you need to take care of basic car repairs, get them done by a trusted mechanic using high-quality parts.
Keep good records: Keep track of all maintenance and repairs done on your car, including receipts and service records. This can help you prove the truck's value and history to potential buyers if you decide to sell it in the future.
Drive carefully: Avoid reckless driving, speeding, and sudden stops that can cause wear and tear on your car's engine, brakes, and transmission.
Protect your car from the elements: If possible, park your pickup truck in a garage or under a carport to protect it from the sun, rain, and snow. Consider investing in a car cover if you need to park outside.
By following these tips, you can help maintain your vehicle's value and keep it in good condition for years to come.
How Much Can I Get Through a Title Loan on My Ford F-150?
The amount you can get through a title loan will depend on your Ford F-150's total value. Along with that, title loan lenders will look at your income and ability to repay the loan to determine your total loan amount. Again, the easiest way to find out specifics is to apply for a title loan!
Where Can I Borrow Against the Value of My Ford F-150?
It can be extremely simple to apply for a ChoiceCash title loan on the value of your Ford F-150. You will need to follow a few easy steps to apply for a Choice Cash title loan online or over the phone:
Fill out a short inquiry form online or call a ChoiceCash title loan agent at 855-422-7402.
Next, you must present a few documents. A title loan representative will contact you to help you with the approval process. You will be expected to submit a valid, government-issued ID (it can be your driver's license), proof of your earnings (bank account statements, for example), proof of address in your current state of residence (a utility bill), your car's title (must be in your name), and recent photos of the car (you don't have to be there in-person to show the car for the loan process).
Upon approval, you'll sign the title loan agreement, and that's all!1 You can get the title loan proceeds via direct deposit, a check in the mail, or through a participating money transfer location near you.
To get started with the title loan inquiry process through ChoiceCash title loans, simply reach out to us. Call 855-422-7402 to reach a title loan representative or fill out a title loan application here. Even if you have never worked with a title loan before, reach out to us, and we'll be able to help you with the next steps!