Getting a title loan can help you quickly take care of any unexpected financial emergencies. But what happens if you default on a title loan? This is a fear that many borrowers have, but you are not out of options when you work with online title loans such as ChoiceCash Title Loans.
What Does it Mean to Default on a Title Loan?
Default on a title loan means that the borrower has failed to pay back the debt as per the contract agreement. The number of missed payments that lead to default on a title loan depend on the provider you work with. One missed payment is not generally serious enough for your title loan account to be considered delinquent, though you will likely be charged a late fee. The average cost of a late fee can be $25-$50.
What is the Repossession Process Like if I Default on a Title Loan?
If a title loan borrower misses a significant amount of payments, falls into default, and does not make any attempt to reinstate payments, then the car may be repossessed.
Repossession occurs when a title loan account is delinquent and the borrower has ignored any attempts to establish contact with their agent. The exact steps of the repossession process vary by state and lender, but typically the car is towed to a secure lot where it will remain for a set period of time. During this time, the borrower is encouraged to work with their agent to reestablish monthly payments and reclaim their car.
If you experience financial issues while you are repaying a title loan, reach out to your agent! It can be difficult to ask for help, but taking initiative can help prevent bigger problems down the road. If your monthly payments are too high, inquire about refinancing.1 When you refinance a loan, you obtain a new agreement with altered terms. By refinancing, you may be able to push back your title loan due date, which in turn lowers your monthly payment amount.1
Talk to your title loan agent about your loan if you have concerns or questions. When you work with ChoiceCash Title Loans, compassionate service is to be expected.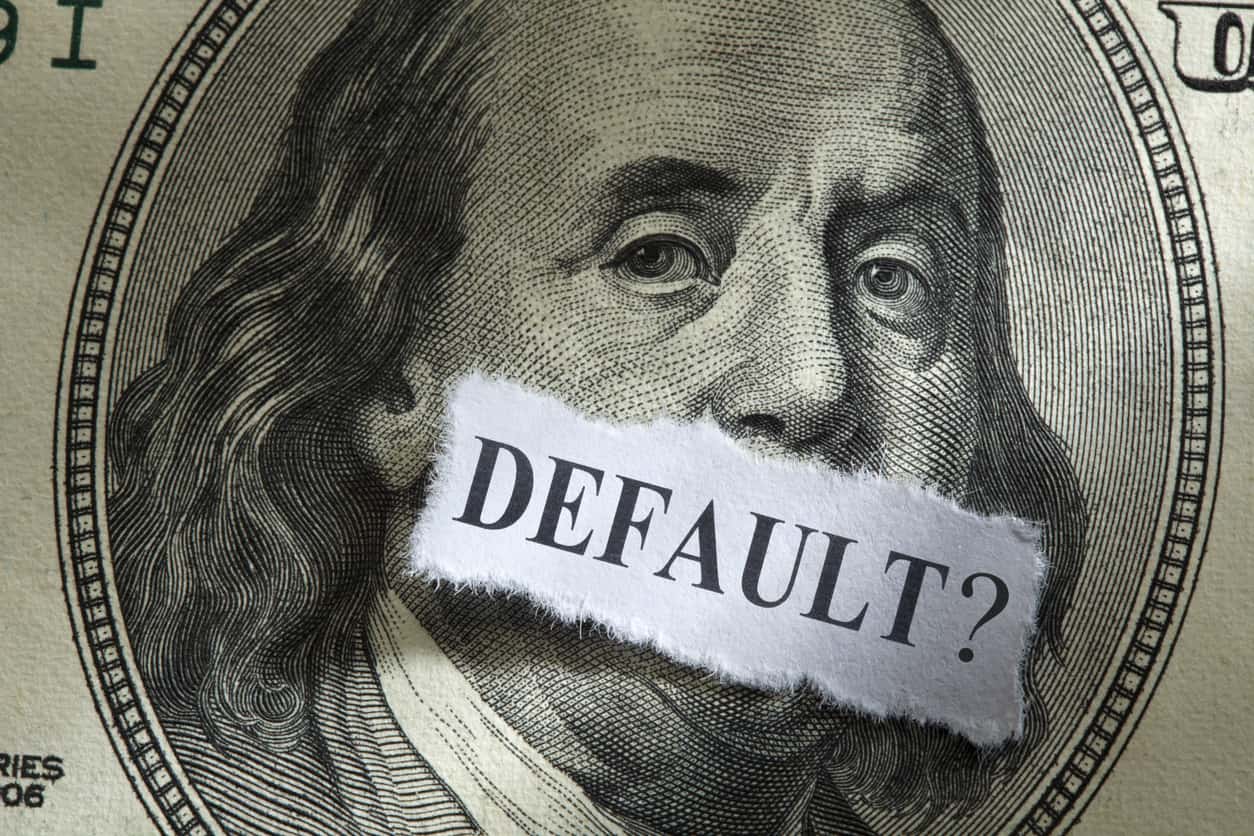 How to Prevent Default on a Title Loan?
Now that you know what it means to default on a title loan, it's important to know how to prevent delinquency in your account. There are several steps you can take to prevent default on a title loan, but one of the best courses of action involve keeping open communication with your agent.
Take a look at some ways to prevent default on a title loan:
Set Up a Budget Plan
If you worry about being able to afford your title loan bill each month, it may be a good idea to set up a budget. Budgeting takes a lot of effort and diligence, but the work is worth the reward. A popular budget system is the envelope system, which forces you to allocate cash into categorized envelopes. Once cash runs out of the personal spending envelope that means no more personal spending!
Once you understand your spending habits, it can be easier to start managing your money. If you notice you spend a lot of money on entertainment, consider cutting down on streaming services or switching to the free version of Spotify.
Talk to a Title Loan Agent
Talking to your agent is one of the best things you can do when you worry about falling into default on a title loan. Your agent may present a few solutions to you when you feel like you are falling behind on payments. If you work with ChoiceCash Title Loans, agents are available during extended hours–even on the weekend!
Set Up Automatic Payments
If you miss your title loan payments, you are likely going to have to pay a late fee. These fees can add up to a lot of money–especially if you miss several payments in a row. An easy way to keep up with your various bills is to set up automatic payments. All you need to do is provide your bank information, and each month on your due date, the title loan amount is electronically deducted.
What Documents Do I Need to Obtain a Title Loan?
One of the great perks of online title loan options, such as ChoiceCash Title Loans, is that you only need a minimal amount of documents for approval. And since a majority of the process can be completed online, you can simply take photos of your documents instead of handing them to an agent in-person.
Take a look at the general documents you will need:
Qualifying Car Title: The car title must be in your name.
Proof of Identification: You will be asked to provide a government issued photo ID such as driver's license, passport, or state-issued ID.
Proof of Residence: Utility bill, bank statement, mortgage statement, lease agreement, or voter registration card.
Proof of Income: Recent paystubs, pension statements, Social Security account statements, retirement account statements, or tax returns.
Photos of Your Car: You will be asked to provide images of the front, back, sides, VIN and odometer reading of your car.
References: Personal and/or professional.
How to Inquire for a Title Loan?
Title loans are designed to be affordable for people of all types of financial backgrounds, but if you fear falling into default, know that there are solutions available. When you obtain a ChoiceCash Title Loan, your terms are personalized for your unique budget. But if you do experience financial issues, know that help is readily available by phone, email, and text.
If you're interested in starting the approval process for a title loan, call (855) 914-2945 to speak with an agent or submit the title loan inquiry form.