Learn More About Title Loans!
A title loan could be a helpful financial tool for anyone who has found themselves in a strained financial situation or simply needs fast cash. As a loan with surprising flexibility with approval and terms, it can be especially appealing for those from all financial backgrounds.1 As a borrower, you'll want to be informed of the ins and outs of a title loan before you make your decision to make sure this financial tool is right for you!
If a title loan is a new resource for you, it's understandable to have some questions. You might be wondering what they are or how they work. When you inquire about a title loan with ChoiceCash, a representative can help clarify any questions you may have. You can do that by calling the toll-free number at 855-277-4847.
Check out this guide to title loans! Some of the most frequently asked questions that potential borrowers have about title loans are:
What are Title Loans?
A title loan is simply a financial resource to utilize when you have equity in your car. Title loans may let you borrow off your car's current equity and use the title as collateral for the loan. Since your title will be the collateral for the loan, it would then secure the loan. Typically, a title loan will allow you to borrow 5% to 50% of the equity in the car. This amount depends on your car's available equity, as well as your income and the state you reside in. You might get anywhere from $1,000-$10,000.
If you're looking to obtain a significant loan amount to cover your situation, you need to have a car with plenty of equity and the income to support that.1
It's okay if you don't know the current amount of equity in your vehicle. With a ChoiceCash title loan, you could use an online calculator tool to find an estimate of your car's equity. In addition to this estimate, you could also grab a title loan quote, free of obligation. With this tool, you'll be able to see how your car's value is calculated. It could also be easy to use when you input some details from your vehicle1:
The Make, Model, and Style of the Vehicle: Cars manufactured from a popular make or model often hold a lot of value, even years later. Popular models include the Chevrolet Silverado, the Ford Escape, Toyota Camry, Ford F-Series, and Hyundai Tucson. If your vehicle has significant fuel economy, it could also obtain a high-value rate. The paint, style, and technology packages also contribute to the resale value of a car. The style of a car typically refers to minivans, sports vehicles, station wagons, convertibles, compact cars, and other variations.
The Year of a Car: This refers to when a manufacturer released the vehicle. It's an essential factor because the newer the car is, the more value it could have.1 If a car is newer, it usually means that they have low mileage, which increases its value. But having an older car doesn't mean you wouldn't get a title loan. If you have maintained your vehicle well enough, it could qualify for the funding you need.1 In some instances, a classic car could hold more value than newer vehicles!
The Current Condition of a Vehicle: A car's condition is one of the most important factors contributing to its value. The condition refers to any surface or cosmetic damage made to the vehicle. If you consistently maintain your car, you could receive a high-value amount.1 Things to look out for include tire rotations, oil changes, mechanical malfunctions, and a clean engine compartment. Make sure the car is clear of any visible damage, or keep it to a minimum. Some examples of damages can be paint scratches, dents, or a chipped windshield.
The Current Odometer Reading on the Car: The number of times a borrower uses a vehicle is critical to the value of a car. Lenders read the odometer to determine how much you've driven the car and if it's well-traveled. It could also influence a lender's estimate of how long the vehicle has left before its life expectancy runs out. Although the car must have low mileage to retain a high-value rate, you could still have enough equity to qualify for an auto title loan.1
Any Modifications or Alterations Made to the Vehicle: Before you decide to modify your car, it's important to consider how that could impact its worth. Unfortunately, many modifications could hurt a vehicle's value, such as alloy wheels, spoilers, or custom stereos. However, not every alteration has the same effect. If you decide to upgrade your vehicle's engine or exhaust, your car's value could increase!1
Contact a loan representative from ChoiceCash to see if your current equity is enough to get the amount you need. They could always advise you about what you could do to boost your vehicle's value!
How Do Car Title Loans Work?
Car title loans, otherwise known as pink slip loans or auto equity loans, work in a simple way.1 They are typically short-term loans and could be an easy way to get an influx of cash in a hurry.1 If you're in a tough financial situation and need cash for a big purchase or an unexpected bill, a title loan could be the perfect resource.1 To obtain a title loan, a borrower will simply need to place an inquiry and, if a lender approves them, use their title as collateral for the loan. During this process, a few different things will happen to your title. A lender will place a lien on it for the loan duration, making your lender the lienholder. However, the lender will remove the lien as soon as you have paid the loan in full, making your title clear!
A title loan could be an easy, quick solution if you are tight on cash and meet the requirements.1 But, you should also know how vital your ability to repay a loan is during the approval process. Don't worry about needing a 9-5 job for this requirement; you could always use an alternative form of income to prove your ability to repay the loan.1 If you find yourself struggling to repay your loan, don't hesitate to contact a loan agent from ChoiceCash.
With a ChoiceCash title loan, it could be easy to inquire about a loan online or over the phone!1 Since you could do everything online, a loan agent could instantly respond with an approval status!1
Can I Get Title Loans with Bad Credit?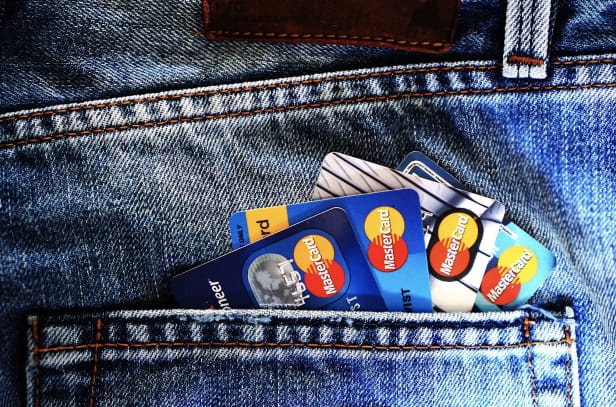 Title loans are a popular type of alternative loan among those with fair or poor credit, as a borrower's credit history is not the sole determining factor for approval. Individuals from many different kinds of financial backgrounds could potentially receive approval for an auto equity loan.1 Whether your credit is stellar or poor, getting a title loan could still be an option for you !1 Instead of just your credit history, title loan approval is more focused on:
The Borrower's Ability to Repay the Loan
The Equity of the Collateral Offered
If you are not as confident with your credit but still need funding, a title loan could be the financial tool you need to get your cash.1 Keep in mind that some title loan lenders might consider checking your credit. You might go through what is known as a hard inquiry check, which occurs after you sign the agreement for a title loan. But don't worry about that hurting your eligibility, as you could still qualify for a title loan!1 However, it's important to note that it could take off a few points from your credit score. But with enough time and effort, you could see your credit get back to where it was!1
What are the Benefits of Auto Equity Loans?
Since a title loan is secured through a car title, it could offer many benefits that a traditional loan may not.1 Inquiring about a title loan with ChoiceCash means you could get exclusive perks that add to your loan experience.1 As a unique type of alternative loan, auto title loans could offer these advantages for borrowers:
Competitive Interest Rates1: One of the most significant benefits of a ChoiceCash title loan serviced by LoanMart is the competitive interest rates.1 Interest is an essential part of your loan, as it could determine how much you'll pay off in the long run. The less interest there is, the less you will eventually repay. Secured loans generally offer more competitive interest rates, and thankfully, title loans are secured loans because of collateral.1
More Available Funding: Another benefit of choosing a title loan is that the available funding to borrow could potentially be higher than an unsecured loan.1 With unsecured loans, lenders typically base your funding amounts on your credit history. However, secured loans like title loans could offer larger funding amounts if your collateral has a higher value and you have the right income.1
Flexible Approval1: Since collateral is the primary basis for loan approval, it could be much more flexible than traditional loans!1 Even if your credit is less than ideal, it wouldn't necessarily lead you to be denied a title loan.1
Quick Funding1: Some lenders take a long time to approve you for a loan, which extends the delivery of your money. With loan options like ChoiceCash, qualified borrowers that receive approval could get their funds in as little as one business day!1
Keep Driving Your Car: Even though you are using your vehicle's title to secure the loan, you could continue to drive your vehicle as you normally would during the repayment process.1 But be aware that you must be on time with your payments to maintain this privilege.
Affordable Payments That May Decrease1, 2: You could get rewarded just for being a responsible borrower!2 When you're on time with your payments, your interest rate and monthly installments may decrease!2
No Prepayment Penalties: Some lenders will punish borrowers that decide to pay a loan early. But you wouldn't have to worry about that when you opt for the right type of title loan. With a ChoiceCash title loan serviced by LoanMart, you can allow you to pay loans as early as you'd like! There are also no hidden fees or balloon payments to deal with either.1
If you have questions about any of these benefits, speak with a representative by calling 855-277-4847.
Are There Risks with a Title Loan?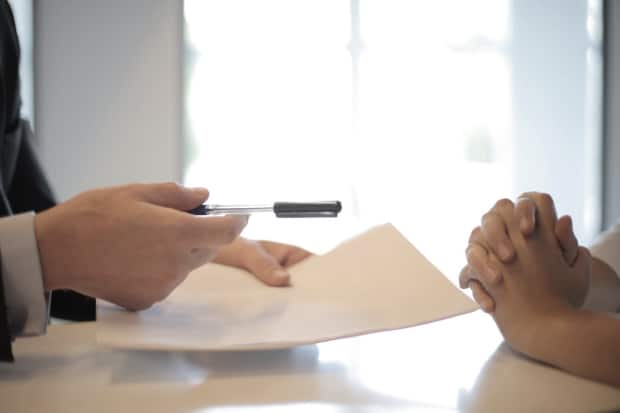 The potential risks associated with an auto equity loan are those that come with taking out any loan. Some risks that are associated with a title loan are:
Lowered Credit: If you fail to make your payments, it could reflect negatively on your credit score. This is true for any loan that you take out! You could also lose some points off of it if a lender decides to check your credit. But the good thing is that your credit could improve if you dedicate time and effort to it. Avoid defaulting by making on-time payments or setting up automatic electronic withdrawals.
Repossession: Additionally, a lender could repossess your car if you choose not to make your payments. However, that is usually the last option for a lender, as it is costly for them to repossess a vehicle, and it often doesn't repay the entirety of the loan. Instead, a lender would rather work with you to find an alternative arrangement. Things happen, and your financial situation might change because of job loss or other unforeseen predicaments. The best solution is to communicate with your lender and work out a solution! By doing that, you could get a chance to make a payment.1
High Interest: One of the drawbacks to an auto equity loan can be the interest rates. Some title loans will only have high-interest rates available. However, other title loan options like a ChoiceCash title loan serviced by LoanMart could have competitive rates that might not break the bank!1
Loan representatives from ChoiceCash could assist you with anything related to title loans. They're available six days a week for extended hours to make sure you can get the help you need!
What are the Requirements for Getting Title Loans?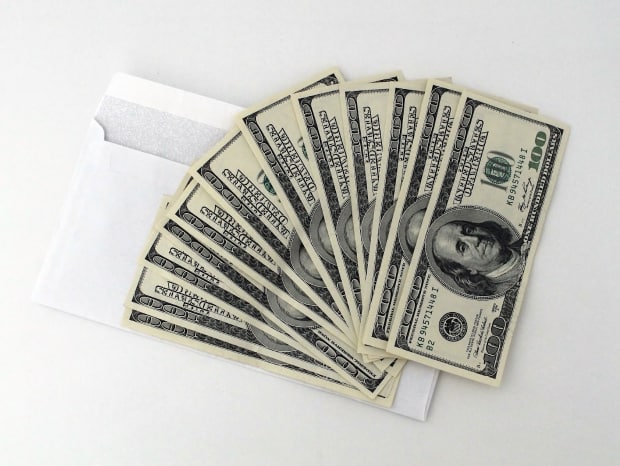 Before you decide to apply for title loans, you might be wondering if you'll be able to meet the requirements for loan approval. While it can seem stressful to qualify, meeting the requirements may be much easier than you think.1 The exact requirements could change state by state, but usually, potential borrowers will need to meet the following criteria:
Enough Equity in Your Vehicle: In order to qualify for a title loan, your car must have a certain amount of value. Generally, a title loan will offer up to 50% of your vehicle's value, so the more your vehicle is worth, the better!
Clean and Clear Title in Your Name: Typically, to apply for a car title loan, the vehicle's title must be in your name at the time of inquiry. If it is not, it must be close to paid off, or you need to transfer the title to your name. But don't worry if you share a name on the title. If there is an "AND" in between names, all parties must submit their respective documents, but if there is an "OR" in-between, you or the other member on the title could do the entire loan process independently. You could also contact a loan agent from ChoiceCash if you lost or misplaced your title, as they could help find out how to replace the title or request a transfer.
Be Over 18 Years of Age or Older: To sign a loan contract, you'll need to be at least 18 years of age!
Be Able to Prove Your Ability to Repay the Loan: You want a loan you'll be able to afford. Proving your ability to repay the loan can be done through your income or other forms of revenue that you receive to pay for necessary items. Borrowers can validate their affordability with pay stubs, pension income, bank statements, retirement income, Social Security/Supplemental Security Income, worker's compensation, a letter of employment from your employer, settlement income, etc.
You couldn't ask for better loan requirements than the ones needed for title loans!1 Borrowers could easily obtain quick funding when they meet these basic qualifications.1 Get started on your loan inquiry by going online today!
How Do I Get Auto Title Loans Online?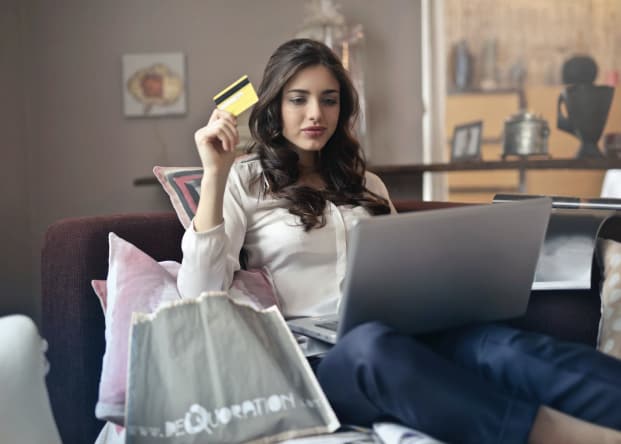 If you're busy and on the go, chances are that an online title loan is the right option for you. Getting auto equity loans online could be easy! It just takes three simple steps:
Submit a Form Online or Over the Phone: To get started, borrowers will need to fill out a quick inquiry form with their basic information.1 This process could also be done online, or over the phone through a loan representative by dialing 855-277-4847! The initial part of the loan inquiry can help a loan agent prequalify a vehicle and potentially speed up the approval process.1
Gather the Right Documents: Like with any loan, you'll need to submit a few documents online to get qualified. Fortunately, these are documents you may already have handy! Borrowers could quickly submit them via fax, or email them to a loan representative1:

Government-Issued Photo ID(Driver's License, Passport, or Other Certified State Identification Cards)
Proof of Residence (Utility Bill, Recent Mail, Credit Card Statements, Lease Agreements, Etc.)
Proof of Income
Title to your Vehicle
References May Be Required (Personal, Professional, or Both)

Get Your Cash1: After submitting your documents, the last step is to get your funding if you receive approval! Borrowers can choose between a variety of ways to get their funds, including direct deposit to a bank account or an overnighted check. Are you ready to obtain the cash you need to cover an unexpected bill or expense? With a ChoiceCash title Loan, you could receive funding in as little as 24 hours after you receive loan approval!1
Will Title Loans Affect My Credit Score?
One of the biggest concerns that potential borrowers might have is how title loans can potentially affect their credit score. Making timely payments on the loan could reflect positively on a credit score in the long run, which could easily be done every month.1 Additionally, as you continue to pay down your car title loan, your credit usage would decrease, reflecting positively on your score.1
What are the Alternatives to a Car Title Loans?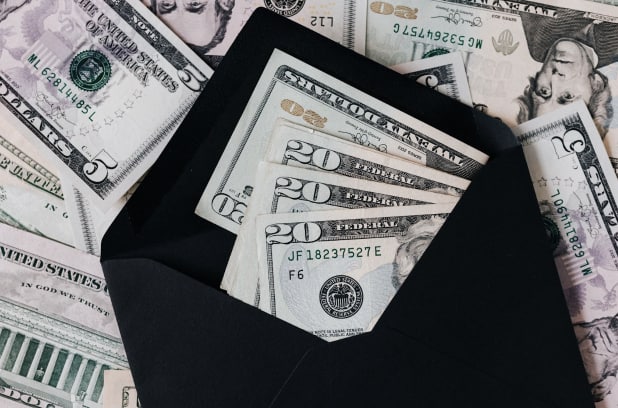 Choosing the right loan option is crucial to building your financial stability. Selecting the wrong loan can result in a worse financial situation than when you started, so finding one that works for you is important. Some of the alternatives to a title loan are:
Payday Loans: These loans were created to help you make it to the next payday. They are typically between $50-and $500 per loan and are expected to be repaid within two to four weeks. That is inconvenient if you have limited time to cover an expense. It's worse is that if you fail to make your payments, some states allow payday loan lenders to take the money directly from your paycheck. While these can be ideal for fast cash, payday loan lenders often charge high fees with minimal loan amounts.
Pawn Title Loans: While "title" is included in the name, they are different from a normal title or auto equity loan. Instead, title pawn loans will only give you a short amount of time to pay them back. Additionally, they will usually only offer a percentage of the vehicle's used value. What's more alarming is that some lenders will keep your vehicle throughout the entire repayment process, unlike title loans. If you regularly commute to work or school with your car, you would have to pay a lot for taxis or carpool with friends or family.
Cash Advance: A cash advance is a way to borrow money from yourself. If you have a credit card, you can ask your credit provider for a cash advance on your available credit. This is an easy way to get cash, as you will not need to apply for anything if you already have a credit card on file. However, a cash advance will reflect on your bill the same way a purchase in-store would, and you will generally pay the same amount of interest. You would also be limited on how much money you can withdraw, which is bad when you need a significant amount. There are also plenty of fees that you have to cover, even when you take cash. It is recommended that you only choose this option if you have a low-interest rate on your card or if you can pay it back in a month.
Personal Loans: Another alternative to an auto equity loan is a personal loan. This can be an excellent option if your credit history is decent! Personal loan lenders will base your loan amount and eligibility on your score. Typically, personal loans can be anywhere from $1,000-$50,000, but it depends on your income and your ability to pass a hard credit check. If your credit is less than ideal, this might not be the best option for your finances.
As you can see, there are some good things that come with each loan type, but not every loan option is the right fit for you. When you inquire about a title loan with a ChoiceCash title loan, you could get through a quick and flexible approval process unlike no other.1 Just use your vehicle's title as collateral to get your funding.1 Go online or call a representative to find out if you can take advantage of a title loan today.1
How Do I Pay Off Title Loans?
Some loan options typically ask borrowers to repay their installments by sending checks through the mail or by visiting their offices each month. Those are good options for some people, but for others, it is a huge inconvenience. Thankfully, a ChoiceCash title loan includes an online repayment method on top of these conventional ones. You could quickly meet your monthly installments from the comfort of your home!1
Not only could it be easier and faster to pay off title loans online, but you could also access your loan information through the same online portal.1 That usually refers to:
Billing and Payment Information
Loan Scheduling and Due Payment Dates
Basic Account Information
Payment Methods
Essential Messages About Your Loan
Don't stress if you're scared about your information being compromised. With a ChoiceCash title loan, your data will be protected under a robust security system. But if online transactions aren't your thing, you could select different ways to complete your payments:
Pay Through Your Phone By Using a Credit or Debit Card
Set Up an Automatic Electronic Withdrawal
Pay via Mail By Sending Checks to ChoiceCash Payment Center
Use Your Smartphone and Pay Through the App
Is a Vehicle Inspection Required to Obtain Approval for Title Loans?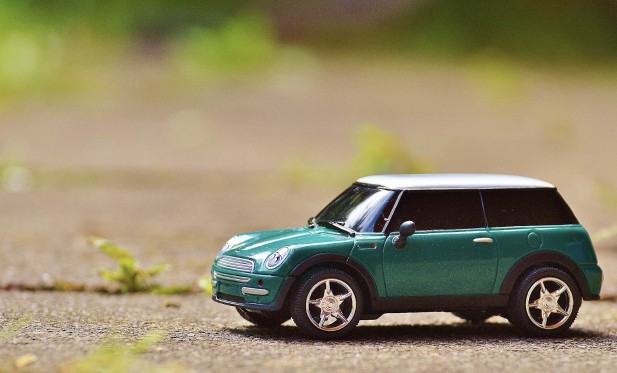 A car inspection is required to apply for a car title loan. That can sound daunting! You may be thinking of the aspects of an inspection that could inconvenience you, like scheduling the inspection and traveling to a physical location. But with a ChoiceCash title loan, you could do the vehicle inspection online!
You may be wondering- "How is it possible to do a vehicle inspection electronically?" By taking recent pictures of your car, of course! You would only need to take a few photos of your vehicle. This includes the:
Front
Back
Sides
Vehicle Identification Number (VIN, Usually Located on the Driver's Side Door)
Odometer Reading
Check that your pictures are clear and visible before submitting them to a loan agent! Once you have them ready, you could send them online or email them directly to a representative with your smartphone!
What Can You Use Auto Title Loans For?
There could be times when you may be running short on cash and need a little extra to cover an expense. It could feel embarrassing to be going through such a situation, but it's nothing to be ashamed of. What's important is to get the funds you need to get out of your problems and get back on your feet. People that acquire title loans could use them for several reasons, like:
Unexpected Bills
Medical Expenses
Urgent Home or Car Repairs
A Drop in Income or Job Loss
Legal Fees
Taking Care of Accumulating Debt
Rent/Mortgage
Funeral Costs
Unplanned Trips
While your financial needs may be different than others, a title loan could be an excellent resource.1 Don't wait to see if you can qualify for a title loan and use your cash to get your expenses taken care of.1 Since title loans are also secured loans, you can take advantage of a flexible approval process.1 Just use the title to your vehicle as collateral to find out if you can obtain funding without a problem.1
Do title loans sound like the best alternative for extra cash? Go online today to access a simple and fast approval process with ChoiceCash!1
Can I Get a Title Loan Fast Online?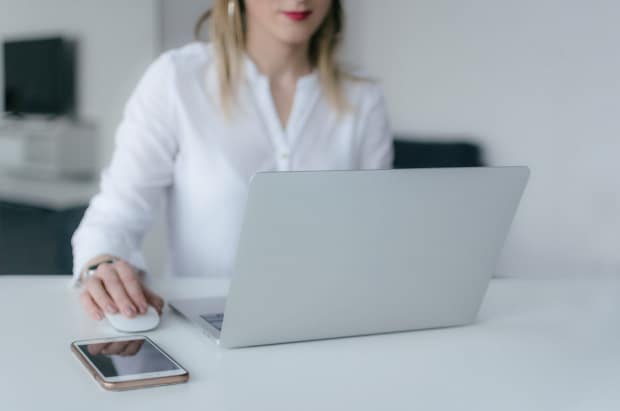 Title loans were created to be a fast, efficient way to get your funding.1 If you're ready to get started on your loan, there are a few ways to choose from:
Fill out a loan inquiry online in just a few minutes through ChoiceCash.1
Call a ChoiceCash representative by dialing 1-855-277-4847 to speak with them directly!
While most loan options take time to send you the money you need, title loans could be a faster solution.1 By going through an online inquiry process, you could take care of everything within minutes.1 Once a loan agent receives your information, they could instantly respond with an approval decision.1 If an agent approves you, you could receive cash in as little as 24 hours!1
Take advantage of a smooth process to get quick funding with a ChoiceCash title loan!1