THINGS TO KNOW ABOUT
?
WHAT IS A TITLE LOAN, AND HOW DO THEY WORK IN TULSA, OKLAHOMA?
An Oklahoma title loan is a loan option to consider if you have a vehicle with a sufficient amount of equity and proof of steady income! Title loans in Tulsa, Oklahoma, provide a qualified borrower in the Sooner State with the opportunity to use their vehicle title as collateral for a secured loan.1 Provided that they pay on time each month, Ohio borrowers can drive their cars during the title loan repayment process.
The Federal Reserve Bank of Philadelphia reported that as of June 2022, 73.6% of Tulsa residents found themselves in debt. Furthermore, 18.4% of residents are now in severely delinquent debt. If you fall into this demographic and are searching for solutions to get back on your feet, an online title loan in Tulsa, Oklahoma, may be exactly what you're looking for. Through ChoiceCash title loans serviced by LoanMart, applying for quick financial help can be a straightforward and hassle-free process.1 Applying for a title loan with no store visit in Tulsa, Oklahoma, is possible. In fact, applying online is one of the most convenient ways to find out if you are eligible for quick funding!
Navigating how title loans work in Tulsa, Oklahoma, shouldn't be difficult! Here is a breakdown of the steps it will take to apply for ChoiceCash car title loans serviced by LoanMart:1
Submit a Loan Inquiry Online or Over the Phone: Call

855-422-7402

to speak with a ChoiceCash title loan agent directly, or fill out a short pre-approval form for an online title loan in Tulsa, Oklahoma. It's important to mention that getting instant approval for online title loans in Tulsa, Oklahoma, is impossible. But you can conveniently find out if you are pre-approved for quick funding in an instant through ChoiceCash title loans serviced by LoanMart!1
Verify Your Identity, Vehicle, and Age Through Documents: If you are initially approved for a car title loan, you must provide several required documents in order to secure the loan. A ChoiceCash title loan agent will contact you and let you know exactly what you can expect to submit to verify your information.
Sign Your Contract and Get Your Money: During the last step of the application process, you can find out if you are eligible for quick funding! Once you review the loan terms and sign your electronic loan agreement, obtaining your money can be possible in as little as one business day.1
Do you want to learn more about applying for an online title loan in Tulsa, Oklahoma? Call 855-422-7402 or visit the FAQ page!1
WHAT DO I NEED TO GET TITLE LOANS NEAR ME IN TULSA, OKLAHOMA?
Before you submit your initial application, you should be aware of the initial title loan requirements in Tusla, Oklahoma:1
Be of Legal Age to Submit a Loan Application
Have a Title to a Qualifying Car, SUV, or Truck in Your Name
Be Able to Provide Proof of Your Ability to Handle Monthly Title Loan Payments
Additionally, during the second step of your loan application and upon initial approval, you must provide the following documents to verify your information:1
OK Vehicle Title: Having a car title in your name is essential if you want to obtain approval for an Oklahoma title loan. In most cases, your title lender will keep possession of your vehicle title throughout the duration of your loan. However, as mentioned above, you can maintain physical access to your car if you keep up with your monthly payments.
Proof of Identity and Age: You will need to provide a valid, government-issued form of identification, such as an Oklahoma driver's license, passport, or Oklahoma-issued ID card, in order to verify your identity.
Proof of Current Address in Oklahoma: Gather the necessary documentation to prove your current address during your loan application. You can choose to submit a recent utility bill, lease agreement, or other official piece of mail.
Car Information and Recent Photographs: During the application process, you must provide the required information about your vehicle, including its make, model, age, and VIN (Vehicle Identification Number). In addition to providing this information, you will be asked to submit a few recent photos of your vehicle to complete a virtual inspection.
Proof of Income: Finally, you will need to provide proof of income to show that you are capable of repaying the loan. This proof can be in the form of a recent pay stub, bank statement, or another piece of qualifying paperwork demonstrating your ability to handle a monthly title loan payment. If you do not have a traditional job, acceptable forms of alternative income include the following:1

Worker's Compensation
Settlement Income
Retirement or Pension Income
Disability Income or Supplemental Security Income (SSI)
After gathering and submitting these documents, the approval process for a car title loan moves rather quickly! Through ChoiceCash title loans, you have the option to submit these documents through the online portal or send them to a title loan agent through email or text message. If you are eligible for a Tulsa title loan, you can access your funds in as little as 24 hours!1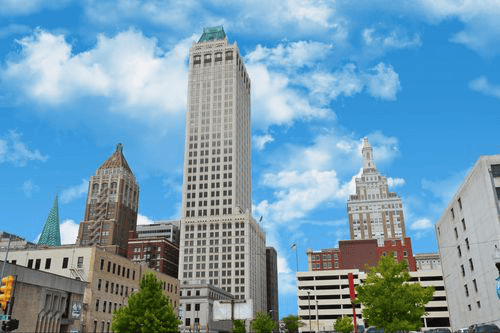 CAN I QUALIFY FOR INSTANT ONLINE TITLE LOANS IN TULSA, OKLAHOMA?
While you may be able to receive initial pre-approval for a title loan, final approval depends on the verification of your vehicle's value, credit history, and documents. You cannot get an instant online title loan in Tusla, Oklahoma, because the application process involves a few different steps that do not happen instantaneously.
These steps include reviewing your information, inspecting your vehicle, and checking your credit report. Getting no credit check title loans in Tulsa, Oklahoma, is improbable because many reputable lenders will need to verify your creditworthiness during your application.
Similarly, getting title loans without an inspection in Tulsa, Oklahoma, will be impossible since title loan lenders will typically require an inspection of the vehicle before they approve a loan application. The inspection is an integral part of the car title loan application process, and it is used to assess the condition and value of the vehicle. The amount of money you can access through a title loan will largely depend on the value of your vehicle and your income, so a vehicle inspection is a necessary step in any title loan application.1
You won't be able to find title loans without an inspection near you, but you can access a virtual vehicle inspection when applying for ChoiceCash online title loans in Oklahoma.
CAN I GET TITLE LOANS WITH DIRECT DEPOSIT IN TULSA, OKLAHOMA?
Yes, you can get a ChoiceCash title loan with direct deposit in Tulsa, Oklahoma. If you are a resident of Tusla who wants to receive emergency funds in a quick manner, know that direct deposit is faster than receiving a physical check to cash!
Direct deposit is an electronic transfer process that allows individuals to directly receive their funds into their bank accounts. With direct deposit, the funds are transferred electronically, so waiting to cash a paper check isn't necessary. Typically, to set up direct deposit, you will need to provide the following information:
Bank Name
Checking Account Number
Routing Number
By providing this information after loan approval, funds can be deposited directly into your bank account, and you can access your money in as little as 24 hours!1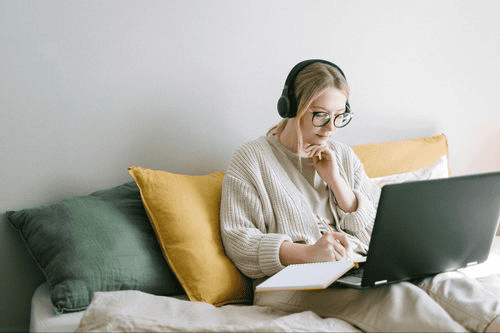 CAN I GET A TITLE LOAN WITH BAD CREDIT IN TULSA, OKLAHOMA?
If you are part of the demographic struggling with debt mentioned previously, you may not have a strong credit score, and therefore it may be difficult for you to obtain approval for an unsecured loan.
By using your vehicle's title as collateral for the loan, you are securing the loan with your car. Due to this, your credit score is less of a determining factor in the approval process. Getting bad credit title loans in Tulsa, Oklahoma, can be simpler than you think! You don't need a perfect credit score to apply for a ChoiceCash title loan serviced by LoanMart.1
If you want to increase your credit score, know that this process takes time and effort, but it can lead to better financial opportunities. Below are some steps you can take to potentially improve your credit score:
Consistently Check Your Credit Report: Review your credit report for errors, discrepancies, or accounts you don't recognize. Dispute any inaccuracies you find in these reports.
Pay Bills on Time: Payment history is a significant factor that affects your credit score, so it is important to consistently pay all of your bills on time each month.
Diversify Your Credit: Having a mix of different types of credit accounts, such as credit cards, installment loans (like car loans or personal loans), and retail credit accounts, can positively impact your credit score – as long as you manage them responsibly and pay them off.
Paying your loans consistently on time can be an effective strategy for improving your credit score, although it takes time to achieve this financial goal. In the meantime, if your priority is receiving emergency cash, apply for bad credit ChoiceCash title loans in Tulsa, Oklahoma!1
Addresses shown display closest MoneyGram locations. Map displays all MoneyGram locations in general vicinity.
Locations near Tulsa, Oklahoma
ChoiceCash is proud to service residents all over Oklahoma including metro areas Broken Arrow, Norman, and Oklahoma City. Call 855-422-7402 to discuss your options with a loan expert, or see the city list below to see where your MoneyGram locations near Tulsa:
Featured Locations near Tulsa, Oklahoma
Nearby States by Oklahoma That offer a ChoiceCash Title Loan