Houston Residents Have a Great Financing Option Available!
If you're a resident of Houston with a less than perfect credit score, obtaining loan approval can be challenging to say the least. Traditional banks often won't lend to people with a bad credit history and may implement high-interest rates or hidden fees if they do. Finding funding can be stressful if you're low on cash and need help covering an unexpected expense.
Options are available to you, though! If you need money quickly, inquire about a ChoiceCash title loan serviced by LoanMart. 1 With an easy and convenient online process, you may receive access to funding within the same business day as inquiring.1 Perfect credit history is not required, and you can continue driving your vehicle during the entire repayment period! 1
Don't let your credit difficulties stop you from accessing money when you need it most! There are many advantages to choosing car title loans in Houston. You can start the process by filling out this inquiry form or calling 855-914-2945 today!
What Are Car Title Loans and How Do They Work?
Car title loans are great short-term financial solutions for people who need to access money quickly in Houston. They work by using a person's car title as collateral in exchange for funding from a lender. Since you are providing acceptable property as collateral, this is considered a 'secured loan' instead of an 'unsecured loan.'
Unsecured loans are what traditional banks give out because they rely on a person's credit history as opposed to using a physical asset as insurance. This is why it can be so challenging to get approved for traditional loans– if your credit history is poor, you may seem too risky to lend money to.
On the upside, credit history isn't the main focus during the title loan approval process! While it may be considered, what matters more is:
How Much Available Equity a Car Has
A Borrower's Income/ Alternative Income
The equity in your car is essential because title loan lenders will use that information when deciding your approval and the loan amount. Additionally, how much income you earn is crucial during the approval process because it shows that you will be capable of repaying the funds. You can show proof of income in many ways outside of holding a traditional 9-5 position!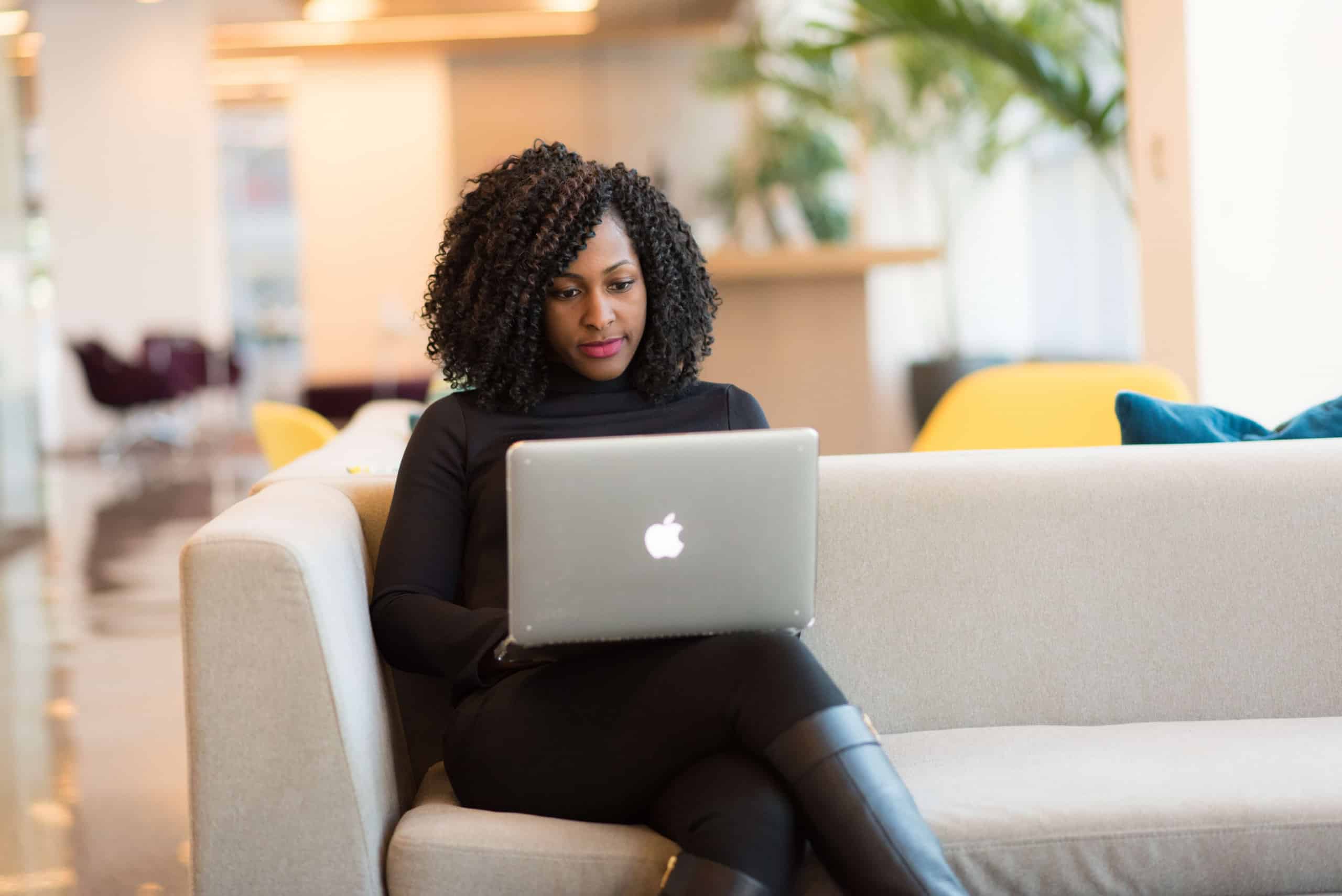 Advantages of Getting a Car Title Loan in Houston
A ChoiceCash car title loan serviced by LoanMart in Houston can be full of benefits for qualified borrowers to take advantage of.1 Not only can the approval process be completed quickly, but it's also accessible to people from many different financial backgrounds, unlike traditional loans.1 The benefits of a car title loan are as follows:
Flexible Loan Terms1:
Everyone knows that some types of financing, like a payday or personal loan, can come with inconvenient terms that make getting money more stressful than helpful. With a ChoiceCash title loan serviced by LoanMart, you can expect flexibility during the entire approval process.1 There are many different forms of income accepted when you inquire, and borrowers may even have the opportunity to refinance their current loan if they struggle to make monthly payments. 1
Bad Credit is Not Always an Issue1:
It can be hard to juggle your financial obligations when the cost of living has risen! Many Americans have less than perfect credit scores, which means getting approved for financing when you need it most can be challenging. The great thing about a ChoiceCash title loan serviced by LoanMart is that you don't need to have perfect credit to apply.1 While your financial history may be considered during approval, it's not the main focus. What matters more is the value of your car and how much income you earn.
Online Process:
When most people experience a financial emergency, they need money as soon as possible. Searching for a location to inquire about loans in the Houston area is time-consuming and stressful. One of the most significant advantages to a ChoiceCash title loan serviced by LoanMart is that you can complete the inquiry process from the comfort of your home!1 The online car title loan process is convenient and easy to use, and you may receive access to funding within the same business day if you are qualified.1
Keep Driving Your Vehicle:
You may wonder what happens to your vehicle once a car title loan agreement is signed. One major perk to choosing a ChoiceCash title loan serviced by LoanMart is that you can keep driving your car during the entire repayment period! 1 Remember that this privilege is only available to people who promptly repay their loans.
Requirements for an Auto Title Loan in Houston
ChoiceCash auto title loans serviced by LoanMart can be simple and convenient to inquire about, but you still need to meet a few requirements before you can get started!1 Unlike traditional loans, which can have demanding criteria to pass, there are only three main conditions for beginning the process. They're relatively straightforward:
Must Be an Adult At Least 18 Years of Age or Older
Have a Qualifying Vehicle
Must Show Proof of a Steady Income/ Alternative Income
Inquiring about an auto title loan is a big decision; therefore, you must be an adult when agreeing to this type of financing. You also must have a legal car title in your name to qualify unless you are currently financing your vehicle. You can still apply for a title loan with a vehicle you are still financing, as long as it has enough equity.1 That's because approval for car title loans is largely dependent on using a person's vehicle title as collateral. Therefore, the car itself must have enough equity to be used as collateral for the cash.
Finally, you must be able to show proof of a steady income. Title loan lenders want to know that a borrower will be capable of paying their funding back. You don't need to work a traditional 9-5 job to qualify, though! There are many acceptable forms of income proof that you can use during the inquiry process.1
Documentation Needed for a Title Loan in Houston
The next step for inquiring about a ChoiceCash title loan serviced by LoanMart is ensuring you have all the required documents 1. Completing the inquiry process online is super convenient, and it also means that you can send your paperwork through the internet as well. There is no need to find a location in person when applying for auto title loan financing!
Knowing what documents you need is helpful so you can gather them beforehand. You will need:
Government or State-Issued Photo I.D.
Proof of Residence in Texas
Proof of Steady Income or Alternative Income
Proof of a Car Title in Your Name
Recent Photos of Your Vehicle
As mentioned earlier, you must be at least 18 years old to inquire about title loan funding. You can prove your age and identity by showing a government or state-issued I.D., like a driver's license or passport.
Next, you will need to show proof of residence in your state. While ChoiceCash car title loans serviced by LoanMart are available in many states 1, you will need to prove that you live in one of them, like Texas, to qualify for funding potentially. You can use an official piece of mail, like a recent utility bill or a bank account statement, to satisfy this requirement.
Showing proof of a steady income reassures lenders that you can make monthly payments on your loan proceeds. As mentioned earlier, you don't need to work a 9-5 job to inquire about financing! Below are acceptable forms of alternative income that you may use:
Worker's Compensation
Social Security/Supplemental Security Income (SSI)
Alimony/Child Support Payments
Pension Income or Retirement Income
Self-Employment
Settlement Income
And More!
The inquiry process for a ChoiceCash title loan serviced by LoanMart is flexible and easy to navigate. 1 Contact a ChoiceCash title loan agent to find out if your income circumstances are acceptable by calling 855-914-2945.
On top of showing the above documents, if you are not financing your vehicle, you will need to provide proof of a car title to a qualifying vehicle in your name. If you are missing official papers or need to transfer a car title for some reason, you should reach out to the Texas DMV. They may be able to help you replace or apply for the correct documentation, and you may even be able to complete this application online!
Finally, you may be asked to provide recent photos of your vehicle. That's because determining your car's value is important during the approval process; therefore, a lender will want to check the vehicle's current condition. This can potentially affect the loan amount if you qualify for funding!1
How Much Cash Can I Get From a Car Title Loan in Houston?
As a Houston resident interested in title loan financing, you may wonder how much cash you can potentially get from this type of loan.
The answer mainly depends on your income and how much equity your car has. Car equity is roughly determined by taking its overall market value and subtracting how much is currently owed on it. If you're unsure of what your car is worth, you can use websites like Kelly's Blue Book to get an estimation!
Additionally, this helpful online calculator is available for ChoiceCash title loan borrowers to estimate a car's equity amount. The maximum or minimum loan amount can vary depending on an individual's circumstances as well as the state laws!
These factors are taken into consideration when a car's value is being estimated:
Make, Model, and Vehicle Year:
The make, model, and year the car was manufactured can affect how much it's worth. Different car models can hold more or less value than others. Just because a vehicle is older doesn't necessarily mean it will be worthless, however, and newer cars may not be as valuable as you think!
Some older cars have remained in constant demand over the years, increasing their worth. Examples of consistently popular vehicles include the Toyota Camry, Chevrolet Silverado, Honda Civic, and the Ford F-Series.
Mileage:
Most people know that the number of miles your car has will affect its overall value. Higher mileage indicates that a vehicle has endured lots of wear and tear over the years, so it may not be as functional as a vehicle will less mileage on the odometer. A car with less than 100,000 miles is still valuable, but having more than that can significantly impact its worth. If you've driven your vehicle an average amount in the Houston area, you may not have much to worry about!
Overall Condition:
The overall condition of your vehicle will be looked at during the approval process. The condition of a vehicle usually refers to any external or internal damage, minor scrapes or dents, and how everything under the hood runs. As long as you take your car in for regular maintenance check-ups and minor repairs, your vehicle could remain in good condition for many years!
Upgrades or Modifications:
While you may think of car upgrades as beneficial, they can hurt the overall value of a vehicle! Modifications like alloy wheels, spoilers, or custom stereos can bring down a car's monetary value. Some upgrades are good for the vehicle's value, however! Like replacing tires, an engine, or even windshield wipers.
How Can I Get My Title Loan Funds and Pay Them Back?
If you've received approval for a ChoiceCash title loan serviced by LoanMart in Houston, Texas 1, you may wonder what happens next. Qualified borrowers have many options for receiving their title loan funds in Houston! You can:
Have the Funds Direct Deposited Into Your Bank Account
Receive a Check in the Mail
Head to a Participating Money Transfer Location
After receiving your title loans in Houston, qualified borrowers have similar options for paying back the funds! You can:
Set up Automatic Transfer From a Bank Account or Debit Card
Send a Check in the Mail
Pay Back Funds at any Moneygram Locations in the Houston Area
Go to a Participating Money Transfer Location
Inquire About Car Title Loans in Houston Today!
A bad credit score can affect your life in many negative ways. Most significantly, it could prevent you from getting some kind of financial help when an unexpected crisis happens. If you struggle with your finances, you should seek credit counseling to learn safe and effective ways to manage your money.
If you need fast cash as a Houston resident, you should inquire about ChoiceCash title loans serviced by LoanMart 1! The process is simple, flexible, and convenient for qualified borrowers. You may receive your loan approval within the same business day as inquiring 1.
This type of funding may not be a long-term financial solution, but it can help you if you're in a pinch and need money quickly. Learn more about getting title loans online by filling out this inquiry form or calling 855-914-2945 today.