Can Anyone Get a Cash Loan?
In order to get a cash loan, an applicant must meet the lender's application criteria. Every cash loan option is different, but you must typically meet the following qualifications in order to obtain approval for a cash loan:
An applicant must be of legal age to apply for a cash loan in their current state of residence.
An applicant must provide sufficient evidence of income to prove they are capable of repaying the loan.
An applicant must prove their identity by providing a valid, government-issued photo identification card.
Cash loans can be either secured or unsecured. If you do not have a high credit score, you may not receive favorable interest rates when applying for an unsecured cash loan. Fortunately, with a secured loan option, such as a ChoiceCash title loan, your credit history isn't the main focus of your application. Additionally, with ChoiceCash title loans, qualified borrowers can receive competitive interest rates!1
As long as you are able to provide the correct documents and meet the applicable title loan requirements, you can obtain loan approval and get emergency cash!1
If you need financial assistance for an unexpected expense, don't hesitate to apply for the fast money you need through a ChoiceCash title loan. If you're eligible for a title loan, you could obtain emergency cash in one business day!1 Visit the FAQ page today or dial 855-422-7402 if you have questions about ChoiceCash title loans serviced by LoanMart.
What Types of Cash Loans Are Available?
Searching for quick cash now? Before you submit an application online or in person, it is important to understand how cash loans work and what your loan options are! As its name would suggest, cash loans can help qualified borrowers access emergency cash and take care of unexpected expenses. Through a fast money loan, you can conveniently apply for the financial help you need without leaving your home! You can use your loan proceeds from a fast cash loan to consolidate your debt, pay off a medical bill, or cover your travel expenses if you plan to go on vacation!
Cash loans can potentially provide qualified individuals with the emergency cash they need to take care of their pressing financial issues. Take a closer look at some of the most common types of emergency cash loans available:
Payday Loans: It is possible to get fast cash through a payday loan if you apply at a storefront location, and the lender offers same-day cash pickup as a method to receive your loan proceeds. Usually, you will have around 2-4 weeks to repay a payday loan. Payday loans are short term loans that are meant to last an individual between paydays, and they are generally around $500 or less. If you need a fast money loan that can help you pay for a large expense, a payday loan may not be your best option. Payday loans also have notoriously high interest rates, so many financial experts advise against applying for them unless you have no other options!
Title Loans: If you need a cash loan but aren't confident with your credit history, a title loan could be an option to consider. Title loans can cater to individuals from all different kinds of financial backgrounds, including subprime applicants! Since online title loans are secured by the title to a qualifying vehicle, an applicant may not need a strong credit history in order to qualify for the emergency cash they need to tackle unexpected expenses. ChoiceCash title loans serviced by LoanMart can offer a flexible application process that was designed to connect qualified borrowers to fast cash.1
Credit Card Cash Advance: Unlike a typical credit card purchase, where you are using your available credit limit to complete a transaction online or at a store, a credit card cash advance allows you to borrow money against your available credit line. Although this option can allow you to access fast cash, there are some drawbacks to consider before you head to the nearest ATM. For example, cash advances don't have grace periods like regular purchases made with your credit card, and interest starts accruing from the date you withdraw your cash advance. Additionally, it is important to keep in mind that cash advances typically come with higher interest rates and fees than regular credit card purchases.
Pawnshop Loan: If you have a valuable piece of jewelry or an expensive electronic item, such as a TV, you can visit a pawnshop and offer the item as collateral for the loan. If you are eligible, you will receive a portion of the item's used value in cash, and the pawnshop will hold onto the item until the loan is paid in full. However, if you do not pay the loan back, the pawnshop can sell your item to cover the remaining balance of your loan. It's important not to offer an item of sentimental value as collateral if you plan on applying for a pawnshop loan in order to obtain quick cash!
It's worth mentioning that some loan options may not offer a borrower the opportunity to receive cash at a money transfer location, such as MoneyGram. For example, when an applicant obtains approval for a personal loan and signs their loan contract, the lender will usually deposit the funds directly into their bank account. It typically takes anywhere from one to three business days to see the funds in your account if you choose to obtain your loan proceeds via direct deposit.
However, with ChoiceCash title loans serviced by LoanMart, qualified borrowers can pick up their cash at any participating money transfer location nearby!1 Call a ChoiceCash title loan agent today at 855-422-7402 to learn more about the application process and the different ways you can receive your loan proceeds if you are eligible for a car title loan.1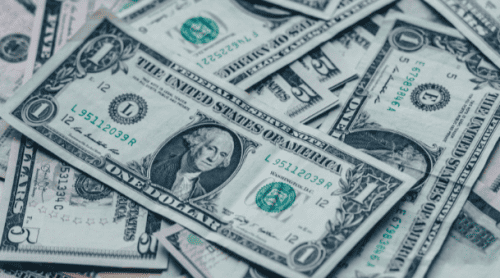 What Do I Need to Apply for Online Cash Loans?
Although every cash loan option is different, borrowers will typically need to provide certain documentation and meet specific eligibility criteria in order to obtain loan approval. Typically, you can expect to need the following documents if you plan on applying for a fast money loan:
Proof of Income: You can provide bank statements, pay stubs, disability award letters, or another qualifying document that proves your ability to repay the cash loan.
Valid Identification Documents: A valid driver's license, passport, or state-issued identification card can be accepted as proof of identity.
Proof of Address: Typically, you can submit recent bank statements, lease agreements, mortgage statements, utility bills, or credit card statements during your application in order to prove your address.
Additionally, you will be asked to provide a little bit of personal information about yourself during your application, such as your name, age, and date of birth. If you plan on applying for a ChoiceCash title loan serviced by LoanMart in order to receive emergency cash, you will be required to provide other key documents, such as:
Recent Photos of Your Car
A Car Title in Your Name to Secure the Title Loan
Some Personal or Professional References
One of the biggest advantages of a ChoiceCash title loan is that you can upload your paperwork online during your application! Or, you can simply send your documents via email or text message directly to a ChoiceCash title loan agent. If you submit the right documents and qualify for funding, you could obtain quick funding in as little as one business day!1 Don't hesitate to dial 855-422-7402 if you have questions about applying for a ChoiceCash title loan serviced by LoanMart today.
Do I Need Good Credit to Qualify for a Fast Money Loan?
If you need a fast money loan, you might be wondering if your bad credit score will hold you back. Without a strong credit score, it will be difficult to obtain approval for an unsecured loan option and receive emergency funding.
However, since title loans are flexible and secured, it is possible to apply for a ChoiceCash title loan even if your credit history isn't perfect!1 Your financial history and your credit score will be reviewed during your loan application, but the value of your vehicle and your income are the most important factors that will affect your eligibility for a title loan.1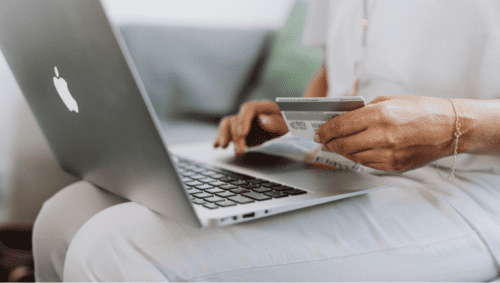 How Quickly Can I Borrow Money Through a Fast Cash Loan?
If you're searching for quick cash loans, you need a loan option that can keep up with your current time constraints. Generally, the longer you wait to deal with a financial emergency, the harder it could be to resolve it. With ChoiceCash title loans serviced by LoanMart, qualified borrowers can access their loan proceeds in as little as 24 hours! Take a look at some of the different ways you can obtain your quick funding if you are eligible for a ChoiceCash title loan:1
Direct Deposit to a Bank Account
Have Your Funds Added to a Debit Card
Pick Up Your Cash at a Participating Money Transfer Location
Use your car title as collateral for a title loan today and unlock emergency cash if you qualify! Click here or call 855-422-7402 to apply for a ChoiceCash title loan today.1