No matter how diligent you are about cleanliness, pests cannot always be deterred and you may require an exterminator. If you are renting, one of your neighbors could be unhygienic and introduce an infestation. Or you could buy a couch and unknowingly allow bedbugs to enter your home. There are dozens of ways that pests can invade your home, but an exterminator could help you reclaim your space.
Unfortunately, exterminators can cost quite a bit of money. Not everyone has the money on hand necessary to afford an exterminator, but there are financial options that could be available to you–such as an online title loan!
How Much Cash Do I Need to Afford an Exterminator?
If you have pests in your home, it's important that you hire an exterminator as soon as possible. Pests can not only affect your health, but possibly cause extensive property damage. For example, termites can destroy your houses structural system and cockroaches can chew through your fabric furniture.
But hiring an exterminator can be pretty pricey. The average price per visit can be $120 to $275. Depending on the type of pest problem you have, you may need several visits to completely rid yourself of certain pests and require a specific type of pest control.
There are three main types of pest control:
Physical Pest Control: This type of pest control involves the typical methods, such as bait traps, glue traps, nest removal, and access point stoppage. This is considered the first step in pest control and is generally the least expensive exterminator trip.
Chemical Extermination: Exterminators sometimes use chemical sprays to kill and prevent future pests. Depending on the pesticide used, you may be asked to leave your home for a few hours by the exterminator to prevent harmful effects. This type of pest control can cost as much as $400 per visit.
Fumigation: This type of pest control is considered the last resort and as such is typically the most expensive exterminator visit. The cost of fumigation can range from $2,000 to as high as $8,000. Fumigation is usually only required for termites, but may be necessary for invasive cockroaches, bedbugs, and other pests.
If you can't currently afford an exterminator, know that there are financial options available to you.
How Can I Get Fast Cash to Afford an Exterminator?
There are various ways you can get fast cash to afford an exterminator. Aside from borrowing money from friends and family, or picking up a second job, you can try inquiring for a loan.
There are various loan options available with different terms and loan amounts. Consider your cash options carefully before making a final decision.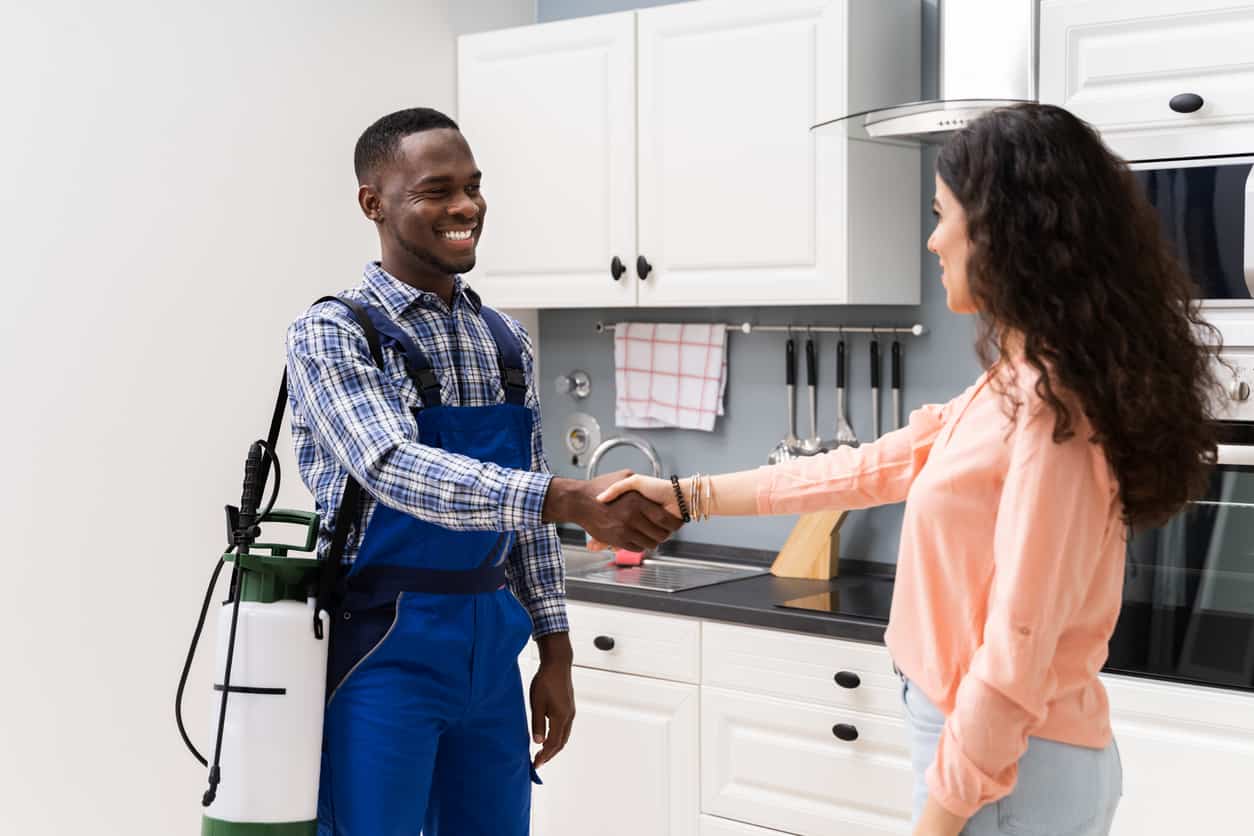 Credit Card
A credit card can be a great option if you can't afford an exterminator. However, this fast cash option may not be available to everyone. Depending on your FICO score, you may not have a high credit limit. Interest rates may also be quite high, which can make repayment stressful.
Bank Loan
A traditional bank loan could help you afford an exterminator, but you may have a hard time qualifying if your credit is low. Bank loans are unsecured loans, which means approval is based on your financial history. Though it is possible to qualify, your interest rate may be excessively high and you may not get enough to cover the full cost of pest control.
Pawn Shop Loan
Pawn shop loans allow you to secure emergency cash quickly to afford an exterminator. Good credit is not required, but you will need to use an asset as collateral. You can usually use all kinds of items as collateral, such as jewelry, collectibles, electronics, and more. Unfortunately, a pawn shop loan may not offer you enough money to cover the entire cost of an exterminator and interest rates can be high.
Title Loan
A title loan is similar to a pawn shop loan because good credit is not usually required, though you will need to use collateral.1 During the repayment process, a lien is placed on the car's title but you can keep driving while you pay back your loan when you work with ChoiceCash Title Loans! And since cars are considered an extremely valuable asset, you may be eligible for thousands of dollars depending on the type of car you drive!1
Get Emergency Cash to Afford an Exterminator with a Title Loan
One of the best ways to get emergency cash if you can't afford an exterminator is with a title loan. ChoiceCash Title Loans are one of the best options because qualifying inquirers can receive affordable terms and innovative benefits.
Look at some of the financial benefits that await you with ChoiceCash Title Loans1:
It's important to address a pest issue as soon as you notice it. If you need cash to afford an exterminator, call 855-422-7402 to inquire for a ChoiceCash Title Loan!