THINGS TO KNOW ABOUT
?
WHAT ARE TITLE LOANS IN HOUSTON, TEXAS?
Are you having issues with paying off an unexpected expense? If so, you may be looking for ways to earn extra cash! You could always raise funds online or ask friends and family for help, but that might not be enough for your needs, and it can be awkward to do. While it may seem like there's no solution, a loan could be one of many resources you could utilize for these kinds of financial emergencies. The only problem is that many loan options in Houston, Texas, have requirements that can be difficult to meet! For example, traditional loans like personal loans are typically unsecured, which means that your credit history is almost the sole focus of the approval process. If you have a low credit score, you may not have the chance to borrow money. A payday loan could be easier to apply for if you don't have perfect credit, but then you might struggle with a difficult repayment schedule and high-interest rates! So is there no other option?
Fortunately, an auto title loan could offer a more flexible approval process for people from different financial backgrounds and credit histories! By simply using your vehicle title as collateral for the loan, you could access the value of your car and turn it into funds you can use if you meet the right requirements. When you inquire about a ChoiceCash title loan in Houston, you could receive money in as little as one business day if you qualify1!
Although many loan types require borrowers to apply for funding in person, you could simply inquire about a car title loan online! That means you could save plenty of gas money and time by completing the loan process at home or over the phone at 855-422-7402. Just open your internet browser and begin from there! It can be that simple to inquire about the financial help that you are searching for1.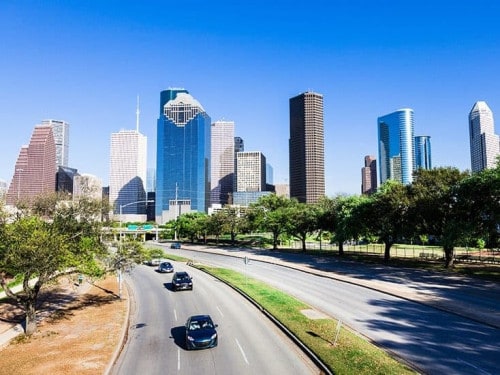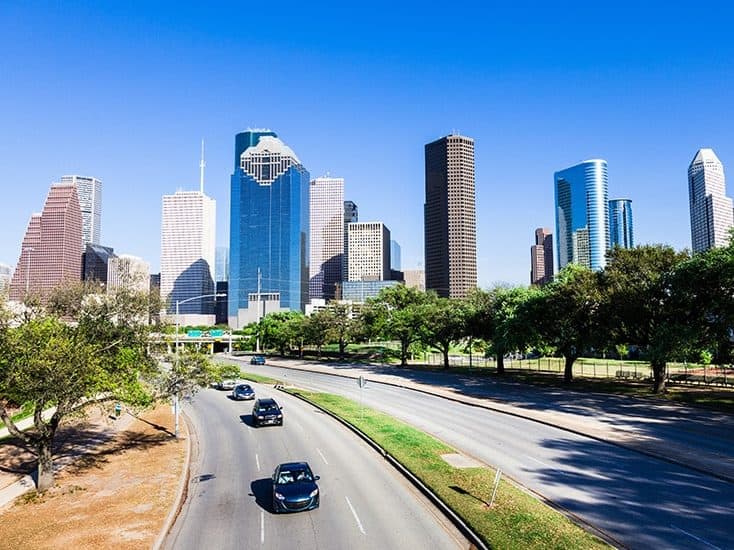 WHY CHOOSE A CAR TITLE LOAN FOR FUNDING IN HOUSTON, TEXAS?
There are many reasons why a car title loan in Houston could be a good option for you. As you may already know, you could simply use your car title to secure the funds you need for an emergency1!
Many different types of loans could be available if you are a resident of Houston, Texas. Choosing the loan option that is most suitable for your situation is entirely up to you!
Here are the benefits of an online title loan in Texas:
Quick Funding Can Benefit You: Although traditional loan options could assist you with getting money, they might not be as fast as you'd hoped. But when you inquire about a ChoiceCash title loan in Texas, you could get cash in as little as 24 hours if you qualify! That could be beneficial when you have a limited amount of time to cover your expenses to get you back on track. You need a loan that can work as fast as you do1! So why settle for a loan option that can't?
Take Advantage of a Flexible Loan Process: Borrowers that apply for a ChoiceCash title loan could get through a convenient and flexible approval process online. Bad credit is not always an issue, and those from many different financial backgrounds can potentially inquire. Also, don't forget how you could get your money in no time if you qualify! So why settle for less than same-day title loans in Houston, Texas1?
In addition to those benefits, you could anticipate excellent customer service that can guide you through the approval process. You can talk to a knowledgeable and compassionate ChoiceCash title loan agent that understands your situation. They are available six days a week for extended hours to answer any questions you may have about Houston title loans. Dial 855-422-7402 to be in contact with a ChoiceCash title loan representative today!
WHAT ARE THE REQUIREMENTS FOR AUTO TITLE LOANS IN HOUSTON, TEXAS?
The first part of acquiring Houston car title loans is to meet the basic requirements for an auto title loan. But don't stress! The initial qualifications for an auto title loan in Texas are usually simple and straightforward1. While the exact title loan requirements can vary from state to state, a hopeful borrower in Houston will need to meet the following criteria before applying:
Borrowers Must Be 18 Years of Age or Older to Apply Online or Over the Phone
Have Enough Equity in Your Car
Possess a Title to a Qualifying Vehicle in Your Name
Have the Ability to Repay Title Loans in Houston, Texas
Although you use the vehicle's title as collateral for the loan, title loan lenders still want to ensure that borrowers can repay what they borrowed. That is why you need to provide proof of a steady income as evidence that you can afford a title loan. Be aware that when you start the repayment process, a title loan lender will place a lien on your title until you have paid off the loan in full. Once you finish your monthly payments, the lender will remove the lien!
What if you don't know your car's current amount of positive equity? To find out how much equity your vehicle has when inquiring about a ChoiceCash title loan, you could use an online calculator tool to acquire an estimate with a quote, free of obligation! Simply input some details about your car to use the calculator1:
The Year a Manufacturer Released Your Vehicle
Any Surface or Cosmetic Damage On/In Your Vehicle
The Make or Model of Your Vehicle
Any Modifications or Alterations Made to Your Vehicle
The Style of Your Vehicle
The Current Mileage Listed on Your Vehicle's Odometer Reading
After receiving an estimate on your car's equity amount, contact a ChoiceCash title loan agent to see if you can qualify for a car title loan. Keep in mind that the better the condition of your car is, the more value it could receive1! The vehicle's condition can be affected by regular maintenance, so be sure to keep up with your oil changes and tire rotations!
THE ONLINE INQUIRY PROCESS FOR HOUSTON AUTO TITLE LOANS
Obtaining the funds you need for an emergency could be simpler than you think. When you inquire about ChoiceCash title loans in Texas, you wouldn't necessarily have to leave your home to get your cash. You could complete the loan process online, and it might only take some minutes to get through. By following these three straightforward steps, you could get a car title loan in a flash1:
Submit a Short Inquiry Form Online or Over the Phone with a ChoiceCash title loan Representative at

855-422-7402

Submit the Required Documents
Find Out if You Are Approved for an Auto Title Loan in Houston, Texas, and Get Your Cash1!
Don't hesitate to find out if you qualify for the financial help you need through a title loan. Just go online to get through a quick approval process that could help you access quick funding1!
WOULD I NEED A CAR INSPECTION TO QUALIFY FOR SAME DAY TITLE LOANS IN HOUSTON, TEXAS?
A vehicle inspection is another necessary part of the approval process for car title loans in Houston, Texas. Although it can sound daunting for some, it may be much simpler than expected! With a ChoiceCash title loan, you don't need to travel anywhere when you could complete a car inspection from the comfort of your home! You would only need to take clear and visible images of your vehicle and upload them online1.
Make sure you cover every angle of your car, which should include its:
Hood
Rear
Back, Front, and Sides
Driver Side Door
Passenger Side Door
Odometer Reading
Vehicle Identification Number(VIN #)
HOW DO INTEREST RATES WORK ON A TEXAS CAR TITLE LOAN?
A loan's interest rate can make or break your loan experience. When you deal with high-interest loans, you could end up in a cycle of debt. Plus, some high-interest loan options have additional fees that could drain your wallet! Luckily, ChoiceCash title loans serviced by LoanMart could come with competitive interest rates for qualified borrowers1!
Most Houston borrowers who need cash quickly might not have the time to look up every type of loan that exists, especially when they have a limited time to cover their expenses. That is why people should be able to opt for a loan type that could benefit them presently! With online title loans, you could access the funds you need with competitive interest rates as soon as the next business day! But the good things don't end right there. There could be other benefits that qualified borrowers could take advantage of1!
WHAT ARE THE BENEFITS OF ONLINE CAR TITLE LOANS IN TEXAS?
Online car title loans can come with a lot of perks! Did you know that you could access several additional benefits when you inquire about a ChoiceCash title loan in Houston?
Take a look at some of the benefits you could enjoy if you qualify for an auto title loan1:
No Hidden Fees: Many loan options tend to stun borrowers with hidden fees that leave people in a tough financial position. But with a ChoiceCash title loan serviced by LoanMart, you wouldn't have to worry about any hidden fees or balloon payments! You can also choose to pay off car title loans as early as possible since there are zero prepayment penalties1.
A Flexible and Quick Approval Process: After reading this far about Texas online title loans, you may be familiar with how simple it could be to apply for one! Unlike traditional loan options, a borrower wouldn't need a perfect credit score to qualify for emergency cash! So, the approval process could be flexible and convenient for many individuals1.
Potential for More Available Funding: Secured loans like Houston car title loans could potentially allow you to access more funding than unsecured loans. Since your potential loan amount for unsecured loans is based on just your credit history and income, you may not obtain much if your score is low. However, a title loan could offer qualified borrowers a chance to retrieve a more significant cash total. This is only true if their vehicle has plenty of equity to borrow from and they have the income to support a monthly loan payment1.
Payments That May Decrease: Some loan options in Texas could come with loan terms that can be frustrating and inconvenient. A ChoiceCash title loan could be different because you could get the opportunity to be rewarded for making payments on time each month. Each month, when you make on-time payments, your monthly payment and interest rate may decrease2!
Keep Driving Your Car: When you begin the repayment process for a car title loan, you wouldn't necessarily need to give your vehicle to anyone. Even though you're using the car title as collateral, you can still have access to your vehicle. As long as you're on time with your payments, you could continue to drive as you normally would!
Speak with a ChoiceCash title loan representative at 855-422-7402 to learn more about the ins and outs of an online car title loan in Houston, Texas1.
HOUSTON TEXAS STATISTICS FOR CHOICECASH TITLE LOANS
Serviced by LoanMart, ChoiceCash title loans have been available to Texas residents for several months. As one of the premier title loan options for Houston Texas residents, ChoiceCash has already provided title loans to more than 237 Houston borrowers. On average, Houston Texas borrowers have been able to get $4,167 when coming to ChoiceCash for financial assistance.1 ChoiceCash title loans have been given to Houston borrowers whose vehicle has an average odometer reading of 137,769 miles at the time of application. If your current odometer is higher than that, you may still qualify though.1 With ChoiceCash, there is no absolute maximum mileage since the loan is primarily based on the value of your vehicle and your ability to repay the loan.
HOW CAN I PAY FOR MY HOUSTON TITLE LOAN IN PERSON?
While there's a simple choice of repaying your title loan online, you could also choose to make installments in person1. Just visit a MoneyGram location nearby to repay your title loan in a physical location! In case you don't know, you can often locate MoneyGram in convenient public stores, such as CVS, Kroger, or Wal-Mart. Dial 855-422-7402 to discuss your repayment options with a ChoiceCash title loan agent, or see the map and location list below:
Addresses shown display closest MoneyGram locations. Map displays all MoneyGram locations in general vicinity.
Locations near Houston, Texas
ChoiceCash is proud to service residents all over Texas including metro areas Arlington, Austin, and Cibolo. Call 855-422-7402 to discuss your options with a loan expert, or see the city list below to see where your MoneyGram locations near Houston:
Featured Locations near Houston, Texas
Nearby States by Texas That offer a ChoiceCash Title Loan