THINGS TO KNOW ABOUT
?
WHAT ARE TITLE LOANS IN FRESNO, CALIFORNIA?
Car title loans in Fresno, California, can be called a few different names, such as pink slip loans or vehicle secured loans. While the name may be different, they operate similarly! A car title loan is a type of secured loan that can allow a California borrower to access a portion of their vehicle's available equity.1 With a secured loan option like a title loan, you must pledge the title to a vehicle as collateral for the loan in order to access emergency funding.1
Additionally, to obtain approval for this type of secured loan, you must meet the lender's application criteria and provide the necessary documentation to verify your information. Typically, you'll need to meet the following title loan requirements in Fresno, California, to obtain loan approval:1
Be of Legal Age to Submit a Loan Application
Have a Title to a Qualifying Car, Truck, or SUV (Must be in Your Name)
Be Able to Provide Sufficient Evidence of Income
Before you can learn more about the documents you will need to obtain loan approval, you may want to find out how much equity you currently have in your car. The value of your vehicle and your income are the primary factors that will determine the amount you can access by applying for a title loan online in Fresno, California!1
Use ChoiceCash's online title loan calculator to learn more about the available equity in your vehicle and get a loan quote with absolutely no obligation today!1 Just enter the following information into the calculator tool to get started:
The Number of Miles Listed on Your Vehicle's Odometer
The Age of Your Car
Your Current State of Residence (California)
The Make and Style of Your Vehicle
That's how simple it can be to start your loan inquiry! Do you have any questions about applying for an online title loan in Fresno, California? Visit the FAQ page to learn more about applying for online title loans with no phone calls.1
HOW CAN I GET CAR TITLE LOANS NEAR ME IN FRESNO, CALIFORNIA?
Typically, you can apply for a car title loan online, over the phone, or at a storefront location. However, many applicants tend to prefer to apply for title loans with no store visit in Fresno, California, because it is simply more convenient and hassle-free!1
To apply for a car title loan, you must complete the following steps:1
Choose How to Start Your Application: If you are applying for a ChoiceCash title loan serviced by LoanMart, the first step is to choose between filling out a quick pre-approval form online or speaking to a title loan agent directly. Both options can take no time at all! However, it is not possible to get an instant online title loan in Fresno, California. While the application process can be simple and streamlined, it is not instantaneous!
Provide the Necessary Documentation: If you are initially approved for a California title loan, the next step of the application process is to submit the right documentation. You will need to provide proof of income, proof of residence and a valid, government-issued photo identification card. While it is not possible to get title loans with no inspection in Fresno, California, you don't have to leave your home to complete a vehicle inspection! Just submit a few recent photos of your car to bypass a physical car inspection and complete a virtual vehicle inspection when applying for a ChoiceCash title loan in California.1
Find Out if You Qualify and Get Your Title Loan Money: After a title loan agent reviews your documents, you can find out if you are eligible for funding and choose how to get your loan proceeds! Choose between adding your funds to a debit card, getting your funds sent to your bank account via direct deposit, or picking up your cash at a participating money transfer location nearby. Getting title loans with direct deposit in Fresno is simple with ChoiceCash title loans!1
Sign Your Loan Contract and Repay the Loan: Once you have decided how to receive your loan proceeds, you can review your loan terms with your title loan agent and then sign your loan agreement. A title lender will place a lien on your car's title, and you must pay the loan back in accordance with the terms of your loan agreement. Otherwise, they can seize your vehicle. As long as you pay your loan on time, however, you can maintain access to the collateral throughout the repayment process!1
Ready to apply for a title loan with no store visit in Fresno, California? Apply online or call 855-422-7402 today! Eligible borrowers can access competitive interest rates, no hidden fees, and a flexible application process through ChoiceCash title loans in California! Don't wait to find out if you are eligible for the fast cash you need through a U.S. car title loan.1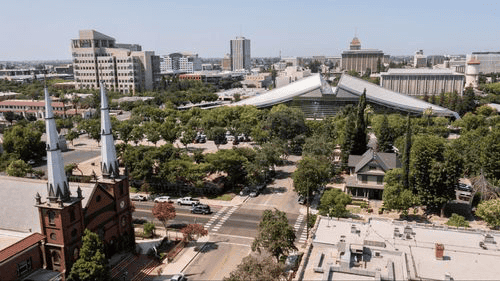 CAN I GET BAD CREDIT TITLE LOANS IN FRESNO, CALIFORNIA?
The percentage of individuals with severely delinquent debt in Fresno, California, has increased by over 2% in the past year. Having severely delinquent accounts, high credit utilization, or past bankruptcy can negatively impact your credit score. As of 2022, the average credit score in the state of California is 716, and it has increased by 8 points since 2019. However, since over 22% of the population in Fresno lives in poverty, many individuals may be struggling to maintain a decent credit score.
While applying for an unsecured personal loan with a bad credit score can be stressful and disappointing if you have bad credit, a title loan can usually offer applicants a different experience!1 Getting bad credit title loans in Fresno, California, is possible if you can meet the application criteria and submit the necessary paperwork during your application to verify your information. Title loans are secured loans, so the application process is generally more flexible and convenient than unsecured loans.1
If you are feeling insecure about your credit score, it's important to understand that the average American is over $76,000 in debt, and around 30% of Americans have a subprime credit score. Letting your credit score hold you back could prevent you from accessing the emergency financial help you need! If you're ready to learn more about applying for title loans with bad credit in Fresno, California, then call 855-422-7402 today to speak directly with a ChoiceCash title loan agent.1
DO I NEED A JOB TO GET CAR TITLE LOANS IN FRESNO, CALIFORNIA?
The average hourly wage in Fresno, California, is $27.28. Although the Bureau of Labor Statistics recently reported that there are over 300,000 consumers with a regular occupation in Fresno, you may not receive regular pay stubs from a traditional job. Whether you have an office job or receive an alternative form of income, applying for a Fresno title loan can be simple as long as you have a qualifying document to prove that you have the means to repay the loan!1
If you don't receive pay stubs from an employer, here is a list of documents that you can submit during the application process instead:1
Pension or Retirement Income Statements
Worker's Compensation Letter
Disability Award Letter
Alimony or Child Support Payments
Bank Statements
Keep in mind that the list mentioned above is not a complete list, so if you aren't sure whether or not you can qualify for a title loan due to your current occupation, just call a title loan officer to learn more at 855-422-7402.
Speaking of bank statements, know that while you can receive your title loan funds through direct deposit if you are eligible, you do not need a bank account to apply for a title loan! Title loans can be quite flexible during the application process, even if you do not have a bank account or a traditional job.1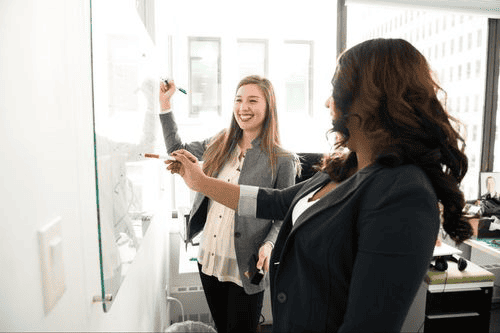 WHERE CAN I GET TITLE LOANS WITH INSTANT APPROVAL IN FRESNO, CALIFORNIA?
The application process for a title loan can be simple, accessible, and streamlined, but you won't be able to find a lender who offers title loans with instant approval in Fresno, California. Generally, the approval process for most loan options, such as auto loans, title loans, and personal loans, isn't designed to be instantaneous.
Typically, a title lender will need to verify your income and personal information during the application process before you can obtain loan approval. To find out if an applicant is eligible for funding, most title lenders will also examine their vehicle and check their credit history. A vehicle examination and a credit check can be quick, but they won't happen in an instant, so you will not be able to get instant approval for a title loan in Fresno.
But it is possible to fill out the short inquiry form located on the ChoiceCash website today and instantly find out if you are pre-approved for a car title loan! Apply online today and discover if you are eligible for the emergency cash you need.1
HOW CAN I PAY FOR MY AUTO TITLE LOAN IN PERSON?
Pay back your car title loan in Fresno at any MoneyGram location in California. MoneyGram is often located in convenient public stores such as Wal-Mart, Kroger, or CVS. Call 855-422-7402 to discuss your options with a loan expert, or see the map and location list below to see where your nearest MoneyGram is located:
Addresses shown display closest MoneyGram locations. Map displays all MoneyGram locations in general vicinity.
Locations near Fresno, California
ChoiceCash is proud to service residents all over California including metro areas Los Angeles, San Diego, and San Jose. Call 855-422-7402 to discuss your options with a loan expert, or see the city list below to see where your MoneyGram locations near Fresno:
Featured Locations near Fresno, California
Nearby States by California That offer a ChoiceCash Title Loan