THINGS TO KNOW ABOUT
?
HOW DO I QUALIFY FOR TITLE LOANS IN SACRAMENTO, CALIFORNIA?
Qualifying for title loans in Sacramento, California, is as simple as meeting the lender's requirements and providing a few important documents. A car title loan is a type of secured loan that can be flexible and convenient! If you're eligible for a California title loan, you'll be able to borrow against the value of your car by using your car's title as collateral for funding.1
Before you begin the application process for a car title loan, know that you will need to meet the following title loan requirements in Sacramento, California:1
You can apply for a ChoiceCash title loan serviced by LoanMart from the comfort of your home in Sacramento! If you qualify, you can access competitive interest rates and obtain quick funding in as little as 24 hours.1 Visit the FAQ page or call 855-422-7402 to learn more about auto title loans in Sacramento, California.
WHAT DOCUMENTS DO I NEED TO GET AN ONLINE TITLE LOAN IN SACRAMENTO, CALIFORNIA?
As mentioned above, in addition to meeting the initial criteria for a title loan, you must submit some paperwork during your loan application. ChoiceCash title loan representatives use these documents to verify certain information during your application, such as your address, income, and identity. If you gather the paperwork in advance, you could potentially speed up the application process!1 But, even having these documents ready doesn't mean you can get an instant online title loan in Sacramento, California. A title loan agent must review these documents, and that cannot happen in an instant.
Once you have the requested documents on hand, you can conveniently upload them online without leaving your house. The exact paperwork you will need can vary from state to state, but you can expect to need the following documents to apply for a title loan in Sacramento, or other major cities in California such as Stockton, Richmond, or Pleasanton:1
Proof of a Sacramento Address: To apply for a quick auto title loan in Sacramento, you will need to provide proof of your current address. Some applicants will submit recent documents to prove their current address, such as credit card statements, utility bills, mortgage statements, etc.1
A Valid Government / State-Issued Photo ID Card: You must use a valid, government-issued photo ID to prove your identity to a ChoiceCash title loan representative. It could be your driver's license, U.S. passport, or other certified state identification cards.
A Car Title in Your Name: Don't forget how your car's title must be in your name to apply for a Sacramento title loan. If you're currently financing your vehicle, you may still qualify for funding; however, you may need to complete a payoff authorization form so that your new title loan lender will be authorized to pay off your existing auto loan.1 Suppose you share a name on the title. Don't worry! You may still be eligible for a car title loan. But, depending on the title's details, all owners listed on it might have to send documentation together and apply for the loan. If you have lost or misplaced your vehicle title, you must visit your local Department of Motor Vehicles (DMV) and request a duplicate title. Additionally, California borrowers typically need to complete the lienholder section on the back of their vehicle title with the name and address of the lender and then sign the title.
Proof of Your Ability to Repay the Loan: As mentioned above, you must provide sufficient evidence of income if you want to borrow money through an auto title loan. If you do not have a traditional job that you receive pay stubs from, you can submit bank statements or proof of alternative income during your application. Acceptable forms of alternative income include Social Security / Supplemental Security Income, pension income, workers' compensation, or retirement income. Keep in mind that you can even apply for a title loan with a brand new job!1
Recent, Clear Images of Your Vehicle: Although you can't get title loans with no inspection in Sacramento, California, you can skip the hassle of a physical car inspection with ChoiceCash title loans! You can conveniently complete a virtual inspection by submitting a few clear photos of your vehicle. Take pictures of the hood, rear, and sides of your vehicle, the VIN (Vehicle Identification Number), and the odometer reading, which is usually located on your car's dashboard.
According to the Federal Reserve Bank in Philadelphia, the average middle-class household in Sacramento has over $114,000 worth of debt. If you need extra cash to deal with household expenses or other pressing financial issues, you can apply for the money you need through a ChoiceCash title loan! Call 855-422-7402 if you have any questions about the requirements or documents necessary to obtain a title loan in Sacramento, California.1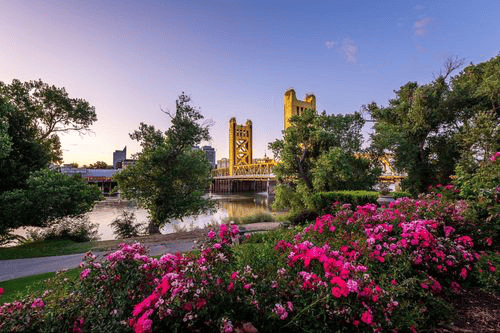 DO I NEED GOOD CREDIT TO APPLY FOR CAR TITLE LOANS NEAR ME IN SACRAMENTO, CALIFORNIA?
One of the hindrances of unsecured loan options is that a prospective borrower will usually need a decent credit history to qualify for funding. Therefore, if you have bad credit, you may be unable to obtain an unsecured loan. But car title loans in Sacramento, California, are different than unsecured loans, and the application process could be more flexible and simple.1 Since title loans are secured loans, your credit isn't the primary focus in terms of your eligibility for funding, although a title lender will consider your financial history during your application. So, even if you don't have a perfect credit score, you could still inquire about an online title loan in Sacramento, California.1
It's essential to note that if you proceed with your loan application, a lender will typically check your credit. A credit check is an integral part of the application process for Sacramento title loans because it allows the lender to review an applicant's financial history thoroughly. Although a credit check could knock your score down a few points, your score could go back up with time and effort on your part. Speak with a ChoiceCash title loan agent today if you have questions about getting bad credit title loans in Sacramento, California.1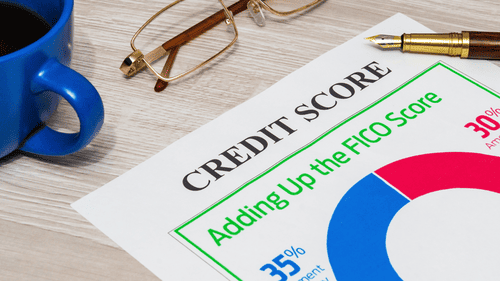 HOW MUCH MONEY CAN I GET WITH AUTO TITLE LOANS WITH INSTANT APPROVAL IN SACRAMENTO, CALIFORNIA?
The unemployment rate in Sacramento, California, has risen significantly in recent months. If you've struggled to maintain a job this year, you may also be struggling with your finances and are searching for instant online title loans in Sacramento to get back on your feet.
While getting title loans with instant approval in Sacramento is impossible, you can instantly find out if you are pre-approved for a ChoiceCash title loan today. Call 855-422-7402 for more information!1
A qualified applicant will usually be able to access up to 50% of the available equity in their vehicle through a Sacramento title loan. If you are eligible for a car title loan, know that your loan amount will largely depend on the amount of value in your car and your income! If you don't know what your vehicle is currently worth, you can use ChoiceCash's online calculator tool to get an estimate and a loan quote, free of obligation!1 Simply enter some basic information about yourself and your vehicle into the tool and find out if you are preapproved for funding!1
WHERE CAN I APPLY FOR ONLINE TITLE LOANS WITH NO STORE VISIT IN SACRAMENTO, CALIFORNIA?
Looking for online title loans with no store visit in Sacramento, California? Apply for a ChoiceCash title loan online or over the phone today and get the money you need for unexpected expenses if you qualify! You can take advantage of a flexible and convenient application process to find out if you're eligible for fast cash.1
Take a look at the three basic steps you must complete to apply for a ChoiceCash title loan serviced by LoanMart:1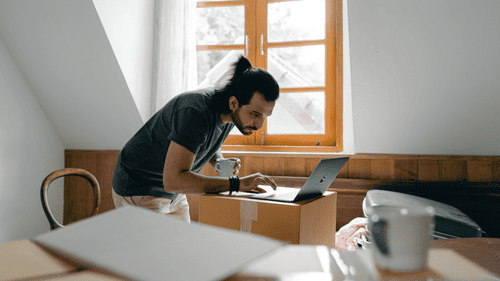 Start Your Title Loan Application
Start your application by completing a short prequalification form online! You can also call 855-422-7402 to speak with a title loan agent directly. ChoiceCash title loan agents are available six days a week for extended hours to answer your questions and walk you through the application process!1
Upload Your Necessary Documents
Once you begin your application and upon initial approval, you can upload the necessary documentation online. By submitting your documents online or sending everything via email / text message, you can get a quick response from a ChoiceCash title loan agent if you are missing any documents. You can conveniently move on to the final step in the application process once all of your documents have been reviewed for completeness.1
Collect Your Title Loan Money!
If you qualify for an online title loan in Sacramento, California, the last step is to choose how to collect your fast cash and sign your electronic loan agreement.1 It is possible to get ChoiceCash title loans with direct deposit in Sacramento, California! If you choose direct deposit to receive your loan proceeds, you can access your emergency funds as soon as the next business day!1
Call a ChoiceCash title loan representative today at 855-422-7402 to see if you're eligible for title loans in Sacramento, California. Find out if you can qualify for same day pre-approval online!1
HOW CAN I PAY FOR MY TITLE LOAN IN PERSON?
Pay back your car title loan in Sacramento at any MoneyGram location in California. MoneyGram is often located in convenient public stores such as Wal-Mart, Kroger, or CVS. Call 855-422-7402 to discuss your options with a loan expert, or see the map and location list below to see where your nearest MoneyGram is located:
Addresses shown display closest MoneyGram locations. Map displays all MoneyGram locations in general vicinity.
Locations near Sacramento, California
ChoiceCash is proud to service residents all over California including metro areas Los Angeles, San Diego, and San Jose. Call 855-422-7402 to discuss your options with a loan expert, or see the city list below to see where your MoneyGram locations near Sacramento:
Featured Locations near Sacramento, California
Nearby States by California That offer a ChoiceCash Title Loan