THINGS TO KNOW ABOUT
?
WHY APPLY FOR TITLE LOANS IN LOS ANGELES, CALIFORNIA?
Los Angeles ranks second among the top 10 most expensive cities in the United States, which could explain why many individuals are moving from LA to Boise, Seattle, and Phoenix. Whether you are a new resident or have lived in Los Angeles for a number of years, you may find it difficult to cope with the rising cost of living in your area. The cost of housing in Los Angeles is 140% higher than the national average! If you need emergency cash to handle household expenses, rent, or unexpected bills, consider applying for quick title loans in Los Angeles, California.1
Continue reading to learn more about how ChoiceCash title loans in California work and what you will need to obtain approval for fast cash! Eligible borrowers will be able to access competitive interest rates, zero prepayment penalties, and a convenient application process.1
HOW DO CAR TITLE LOANS WORK IN LOS ANGELES, CALIFORNIA?
Title loans in Los Angeles, California, are also known as auto title loans, vehicle title loans, or pink slip loans. Essentially, a title loan is a secured loan option that allows a qualified borrower to use their vehicle title as collateral for emergency cash.1 Although the title lender will add a lien to your car's title after your loan is complete, maintaining access to your car throughout the repayment process will not be an issue as long as you keep up with your monthly title loan payments.
In order to obtain loan approval, you will need to meet the following car title loan requirements in Los Angeles, California:1
Age Requirement: Prospective borrowers must be 18 years of age or older to apply for car title loans in Los Angeles, California.
Vehicle Requirement: The value of your vehicle plays a significant role in securing a California title loan. Your asset must have a decent amount of positive equity to qualify as collateral for a title loan. Conveniently use ChoiceCash's online title loan calculator to get a vehicle equity estimate today! Provide basic information about yourself and your vehicle to use the tool and get an online loan quote with no obligation.1
Repayment Requirement: A title lender must be able to verify your ability to repay your loan proceeds during your application. You will be asked by a ChoiceCash title loan agent to provide a document that proves you have a steady source of income or alternative income.1
Do you have any questions about applying for a ChoiceCash title loan serviced by LoanMart? Our team of title loan agents is available 6 days a week for extended hours to walk you through your loan request, so don't hesitate to reach out if you need any assistance.
While getting instant approval for title loans in Los Angeles, California, will not be possible, you can click here or call 855-422-7402 today to find out if you are prequalified for a title loan now!1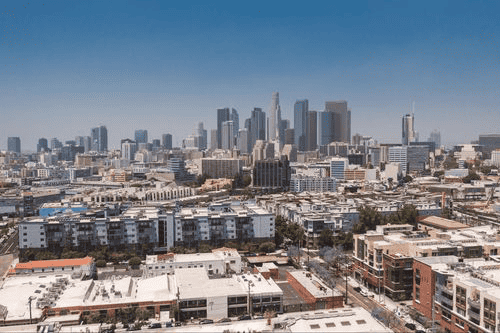 WHAT DOCUMENTS DO YOU NEED TO GET A LOS ANGELES TITLE LOAN?
In addition to meeting the initial criteria for a Los Angeles title loan, having the necessary documents on hand before you submit your application can speed up the application process and help you obtain the emergency cash you need. You can expect to need the following documents during your application for an online title loan in Los Angeles, California:1
CA Title in Your Name: The title to your vehicle is the most important document you will need to secure a title loan, and it must be in your name and possession during your loan request.
Verifiable Income: Recent bank statements, pay stubs, or other qualifying documents can be submitted during your application. Alternative sources of income, such as pension, retirement, or disability income, can also be used to prove your ability to repay the loan.1
Verifiable Identity: You must provide a valid, government-issued photo identification card to verify your identity and current age. The most common document that is submitted by applicants is a California driver's license, but a U.S. passport or a permanent resident card can also be accepted.
Proof of Residence in Los Angeles, California: Usually, title lenders will ask you to provide proof of your current residence, which can be verified through documents such as recent utility bills, bank statements, lease agreements, or credit card statements.
Proof of Collateral: The vehicle you intend to use as collateral must be inspected during your application. Title loans with no inspection in Los Angeles, California, are not possible, so you will not be able to find them online or at a storefront location. With a ChoiceCash title loan in California, you can apply online and have your vehicle inspected virtually to determine its condition and value. That means you must take and submit a few pictures of the interior and exterior of your vehicle.
When applying for a ChoiceCash title loan in California, you can submit your paperwork online or send everything to a title loan agent through email or text message. That's how simple it can be to apply for Los Angeles car title loans!1
HOW MUCH CAN I GET THROUGH AN ONLINE TITLE LOAN IN LOS ANGELES, CALIFORNIA?
Over 70% of the population in Los Angeles is in debt, and 9.9% of those individuals are in collections. Whether you need a title loan to consolidate your debt or pay for a large upcoming expense, you may be curious about the amount of money you could potentially get through a Los Angeles title loan.1
The amount of quick funding you can access through a car title loan is largely based on your income and the market value of your vehicle. Depending on your income, you could access anywhere from a quarter to half of your vehicle's value if you are eligible for a title loan in Los Angeles!1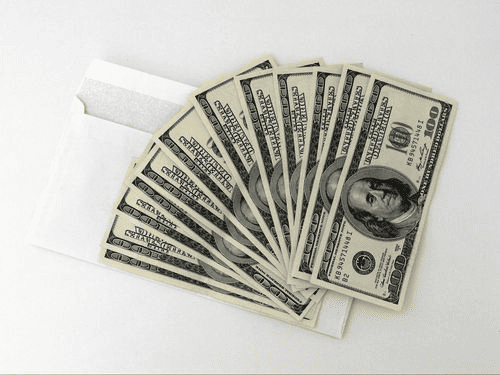 CAN I GET BAD CREDIT TITLE LOANS IN LOS ANGELES, CALIFORNIA?
If you have poor credit, you may be curious about whether there are bad credit title loans in Los Angeles, California. Fortunately, you do not need a perfect credit score to apply for a ChoiceCash title loan serviced by LoanMart in California!1
Here's an expanded explanation of why title loans are commonly used by subprime borrowers:
Poor FICO Score: A low FICO score can make it challenging to qualify for traditional loan options and receive favorable loan terms. Although subprime borrowers have fewer loan options than prime borrowers, getting title loans with bad credit in Los Angeles is possible.1
No Credit History: Without an established credit history, it can be difficult to apply for unsecured personal loans or credit cards. Title loans can be a viable option for these individuals because they are secured by the value of their vehicles rather than just their credit histories.1
However, one thing to remember when applying for a car title loan is that you may be unable to avoid a credit check, so finding no credit check title loans in Los Angeles, California, is typically impossible.
But that doesn't mean you should avoid applying for an auto title loan! Since it is possible to qualify for emergency funding with bad credit, you shouldn't let a credit check scare you away from the financial help you need to get back on your feet. Apply for ChoiceCash title loans serviced by LoanMart today! Just click here or call 855-422-7402 to get started and find out if you are eligible for emergency cash assistance.1
WHERE CAN I APPLY FOR AN INSTANT ONLINE TITLE LOAN IN LOS ANGELES?
You won't be able to find a title lender who offers instant online title loans in Los Angeles because the application process is not designed to work that way! Since your credit history, information, and documents must be reviewed and verified during your application, you can't expect to get an instant loan. A real person works hard to complete those processes, and it is not humanly possible for it to be instantaneous.
However, you can apply for quick online title loans with no store visit in Los Angeles, California! Along with the convenience of an online application, here are some additional perks you can expect to receive if you are eligible for a ChoiceCash title loan serviced by LoanMart:1
Pay Early Without Any Prepayment Penalties: You will not encounter any prepayment penalties or hidden fees if you choose to pay off your ChoiceCash title loan earlier than expected.
Quick Funding: Eligible borrowers can apply for ChoiceCash title loans with direct deposit in Los Angeles, California! with ChoiceCash title loans! Choosing direct deposit to get your loan proceeds means you could potentially access your funds in as little as 24 hours.1
Excellent Customer Service: Our experienced title loan agents strive to be extremely helpful throughout the entire approval and repayment process.
Ready to find out if you qualify for emergency cash? Call us at 855-422-7402 or fill out a quick prequalification form today to find out if you are eligible for same day pre-approval!1
Addresses shown display closest MoneyGram locations. Map displays all MoneyGram locations in general vicinity.
Locations near Los Angeles, California
ChoiceCash is proud to service residents all over California including metro areas San Diego, San Jose, and San Francisco. Call 855-422-7402 to discuss your options with a loan expert, or see the city list below to see where your MoneyGram locations near Los Angeles:
Featured Locations near Los Angeles, California
Nearby States by California That offer a ChoiceCash Title Loan