Where Can I Get Instant Funding to Debit Card Loans?
Looking for opportunities that can give you money and fast? You can't waste time waiting for the funds you need if you have a limited period to cover a pressing expense! There are many unsecured loan options out there, but not all of them are accessible if your credit is less than ideal. Thankfully, there's a choice available that could be easy to apply for!1 What's even better is the possibility of receiving quick funding that could go straight to your debit card.1
Contact a title loan representative with ChoiceCash at 855-422-7402 to inquire about instant funding to debit card loans, or read below for more information.1
How Do Instant Funding to Debit Card Loans Work?
Before applying for instant funding to debit card loans, you should know how they work. First of all, a debit card loan is a type of loan where your funds can be directly deposited onto your debit card. That means you wouldn't have to travel anywhere to receive money; you could have your funds in no time from wherever you are, depending on the lender!1 Just make sure you set up your debit card or bank account to obtain funds. Borrowers that apply for instant funding to debit card loans with ChoiceCash could receive money in their bank account the same day they apply!1
Typically, instant debit card loans have general requirements that need to be met, even if the approval process is flexible. With a title loan from ChoiceCash, you can expect to need to meet the following qualifications:
Borrowers Must Be 18 Years of Age or Older
Borrowers Must Demonstrate Proof of Reliable Income/Alternative Income
Borrowers Must Show a Title to Their Vehicle
Borrowers Must Have a Car With Enough Positive Equity
When it's time to repay the loan, you can meet your monthly installments with a bank account, or there are other alternative ways to repay. You can even set up automatic payments if you wish!
Although there are different debit card loan options, a title loan can be one of the best ways to get cash onto your debit card. Take a look at all the instant debit card loans available right now:
Payday Debit Card Loans: This loan type is suitable if you're going through a brief financial emergency and do not mind some extra fees. The repayment period typically takes anywhere from two weeks to 30 days since it's only supposed to last borrowers between paychecks. Payday loans are short-term loans that usually give borrowers $500 or less, which may not be enough to cover your expenses. In some cases, you may be able to qualify for up to $5,000, but it depends on your state and your lender. This cash can be put onto your debit card, which is convenient if you need to spend your money right away. With payday debit card loans, you'll be able to make payments by using your debit card as well. But, keep in mind that some states regulate payday loans because of their high-interest rates and origination fees. That means you could end up in an endless cycle of debt if you do not have the means to repay the loan in a short period of time! In the long run, that can be tough for your wallet.
Car Title Loans: Car title loans are a type of secured loan, which allows people to easily borrow money by using their vehicle's title as collateral.1 Since you use collateral to secure the cash, the chances of receiving approval can be greater than that of an unsecured loan.1 It's a remarkable resource for those who don't have ideal credit histories or financial backgrounds! The amount you'd retrieve is dependent on your vehicle's positive equity, your state, and your income level. But, you could get anywhere from $1,000-$10,000. There are no hidden fees, and the interest rates could be competitive for qualified borrowers.1 You would only need to take a few minutes to get through the application and acquire your emergency money!1, 3 Your funds can be put onto your debit card if you receive approval.1 Did you know that you could apply for a title loan from the comfort of your home? That's right! You can start the approval process online when you inquire about a ChoiceCash title loan serviced by LoanMart.1 Before you know it, you may get your funds in no time!1 Whenever you need to speak to a person about your loan, you could easily do that by dialing 855-422-7402 to talk with a knowledgeable title loan representative.
If you opt to obtain money through a title loan, you could add funds to an existing debit card!1 So why risk losing time and money with other loans when you can pick a financial resource that could be convenient and flexible?1 Go online today to begin your inquiry about a title loan with ChoiceCash! It can take no time at all to see if your vehicle and income will qualify.1
What Documents are Required to Get a Car Title Loan with No Title?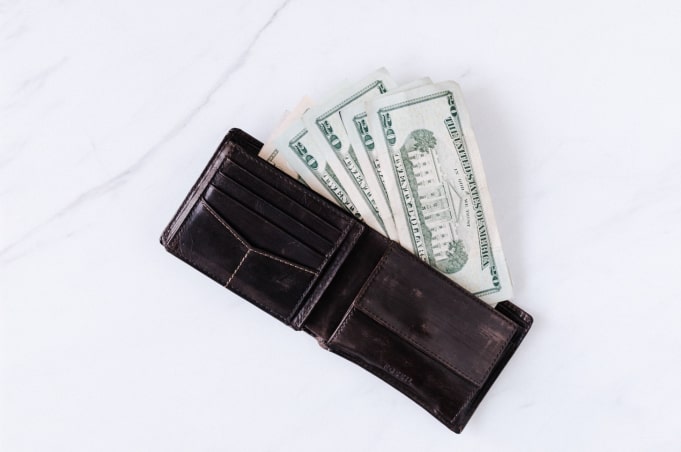 Let's assume that you choose to obtain a ChoiceCash title loan to put money onto your debit card. In that case, you may wonder–"What happens after I inquire about a title loan? Do I get instant funding to my debit card?" The answer to that question is that there is one more step in the loan process before you are able to get your money. But don't stress! It may be simple and quick enough to move you towards the final part of your inquiry: the money!1 You would only need to submit some documents to a title loan agent so they can verify your information and vehicle ownership.
When you read that, you may panic about what documents you need to send and where to find them. But again, it is not as complicated as you may think. Just look around your house and car to find the required documentation! Once you have them handy, you could immediately upload them through the same online portal you inquired about a title loan with.1 Keep in mind that you might have to send additional documents depending on your state. Yet, you can expect to turn in the following general information:
Proof of Income: A person's ability to pay off a title loan is an essential qualifying factor in receiving approval.1 To prove you can afford a title loan, you can use an alternative form of income. Or, you can simply use paystubs from a traditional 9-5 job.1 Some examples you could show are bank statements, retirement income, pay stubs, pension income, worker's compensation, Social Security/Supplemental Security Income, settlement income, or even a letter of employment from your employer! Remember, if you want a considerable loan amount, your income must be able to support that monthly payment.1
The Title to Your Vehicle: Before you start acquiring money onto your debit card from a title loan, you'll need to make sure the title is in your name. If the title is not in your name, there may be a chance you could still get quick funding!1 Contact a title loan representative with ChoiceCash over the phone for more details on what you should do. Also, it's okay if you lost or misplaced your title, as there may be a way for a title loan agent to help. They could assist you in finding out how to request a title transfer or replace it with a duplicate one at your local department of motor vehicles. Don't hesitate to speak with a title loan representative today for other kinds of assistance!
Proof of Current Address: You can use different documents to validate where you live to a title loan agent. Examples of documentation can be: recent credit card statements, phone bills, lease agreements, recent utility bills, mail, mortgage statements, etc.
Recent Pictures of Your Car: When you inquire about auto title loans with ChoiceCash, you would need to go through a vehicle inspection so title loan agents can verify its condition before proceeding with the loan. It may sound daunting, but it might be easier than expected!1 Although traditional loans usually conduct inspections in person, a title loan could offer another solution. You could do the entire inspection online, without leaving the comfort of your home! But how is that possible? It's pretty simple!1 Borrowers would only need to use their smartphone to quickly take clear and visible pictures of your car's front, back, driver/passenger side, Vehicle Identification Number(VIN #), and the odometer reading. As soon as the photos are ready, you could scan them and send them to a title loan agent online.1
Government-Issued Photo Identification: Title loan agents must verify your identity during the inquiry process. You can present a valid, government-issued photo ID card. Most borrowers will simply use their driver's license, passport, or other certified state identification cards.
References: Borrowers may have to provide personal references to a title loan representative. Choose individuals that can vouch for your financial character.
What are the Benefits of Qualifying for Instant Funding to My Debit Card?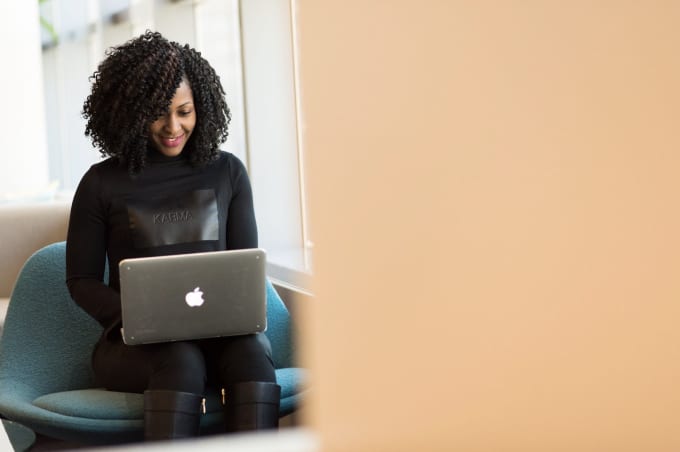 There are more benefits to fast funding to debit card loans than just receiving your money.1 As you may have read previously, people can receive their funds directly into their bank account without going anywhere to pick them up. But, there could be extra favorable perks that could add to your overall loan experience.
Here are some key benefits that borrowers could see when they qualifying for a car title loan online1:
Quick Funding1: Most lenders work differently with the time they take to send money. For example, a lender could take a few days to fund people while others wait until the next day. But if you're in a situation where you need to cover an emergency now, you can't afford to wait long to obtain money. Luckily, qualified borrowers could see their funds deposited into their bank account the same day when they select a debit card loan!1
No Hidden Fees1: You might have noticed how some lenders will blindside their borrowers with hidden fees. Even if they don't hide them, the fees you'd face could be a huge drain on your finances! No one wants to be faced with fee after fee once they try to get back on their feet. However, people who are qualified to receive funds through a ChoiceCash title loan wouldn't have to worry about hidden fees. That can be a huge convenience to take advantage of if you are searching for instant funding to a debit card! There is no fee to receive the cash to your debit card either.
Convenient Funding1: A problem with many loan options is how they require you to visit a store or travel to a cash-pickup location to get your money. If you need cash immediately, it can be bothersome to waste your time traveling somewhere. In this day and age, you may not even want to waste gas. But with instant debit card title loans with ChoiceCash, you could access your funds in 24 hours or less!1 No need to rearrange your schedule to get emergency funding. Apply for convenient, same-day cash today!1
Weekend Availability: A thing about emergencies is that they are unexpected. They could appear throughout your life unannounced, no matter how inconvenient it may be. What if you need money after business hours or during the weekend? Thankfully, you could get instant debit card loans on weekends and even during holidays! Don't worry about bank holidays, though, as those are included too. So get the money you require whenever you need them!
Debit Card Usage: You can use a vast majority of debit cards to receive funding when you apply for a title loan with ChoiceCash.
What Can I Spend My Money on If I Qualify for Instant Funding?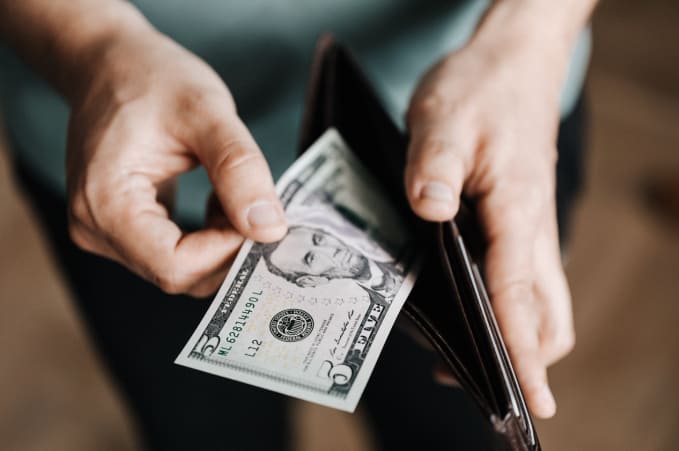 Many Americans will struggle financially throughout their lifetime. While you may struggle with your finances, you do have resources and tools to help you get back on your feet. One of these resources could be a car title loan! If you do qualify for instant funding to a debit card, you may be wondering what you can spend your money on. Not every title loan borrower has the same financial emergency, however, many have similar struggles.
Some of the most common ways that individuals use their title loan funds are for:
Debt Consolidation: When you are in over your head, you need help consolidating your debt. Credit card debt and medical debt could be consolidated through a title loan!1 Depending on the amount your income and vehicle qualify for, you may be able to use your money to pay off your debt and consolidate your debt into one monthly payment.
Emergency Travel: If you moved out of state and you need to get back home fast, it can be expensive. With the gas prices these days, it can be just as expensive to drive as it is to fly somewhere! If you need help with your travel expenses, a title loan may be able to provide you with some financial relief.1
Home Renovations/Repairs: It's no secret that being a homeowner is expensive. Roofs need to be repaired, carpets need to be replaced, etc. Those costs can add up quickly, and they can be tough to cover on your own! If your furnace goes out, you don't have time to waste replacing it, especially if it is winter. You may be able to use your title loan funding to pay off those emergency home repairs or renovations.
There are many different ways you can spend your title loan funds, but there are some limitations. Talk to a title loan agent with ChoiceCash today about how you can spend your money if you qualify!1
Apply for Convenient, Same Day Cash with Instant Funding to Debit Card Loans!1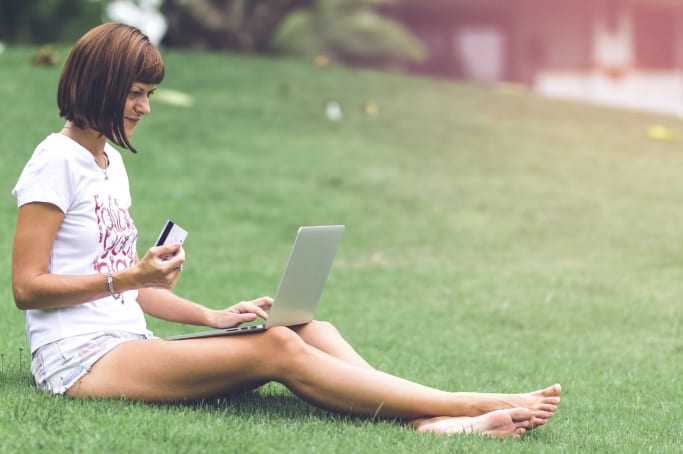 Applying for a title loan shouldn't be a huge hassle, especially if you are in a hurry to obtain quick funding!1 Obtaining instant funding to debit card loans could be straightforward and simple!1 You might only have to get through a quick approval process to get money in no time!1
Follow these three easy steps to get through the approval process for a debit card loan1:
Fill Out a Short Inquiry Form Online or Dial the Toll-Free Number at 855-422-7402 to Talk to a Title Loan Representative.
Submit Your Documents to a Title Loan Agent
Get Your Money and Load it Onto a Debit Card!1
Are you ready to find out if you can get the emergency funds you need for an expense? Take advantage of an exceptional financial resource today!1 Inquire about a title loan with ChoiceCash to find out if you can access same-day preapprovals and same-day cash.1 It could really be that simple to find out if you qualify for the emergency funding you need!1