THINGS TO KNOW ABOUT
?
ARE TITLE LOANS ALLOWED IN GASTONIA, NORTH CAROLINA?
If you are stuck in a tough financial situation and have bills to pay, you may be searching for quick title loans in Gastonia, North Carolina. A car title loan, otherwise known as an auto title loan or a vehicle-secured loan, is a simple way to borrow against the value of your vehicle and access emergency funding. If a title loan sounds like a reasonable option to pursue, you might be wondering if title loans are allowed in your state.
Like many other loan options, you will be allowed to apply for a title loan as a resident of North Carolina if you meet the lender's application criteria and provide the right documents to verify your income and other relevant information. If you are eligible for a North Carolina title loan, you can use your loan proceeds to handle an unexpected expense, pay for a necessary home repair, or pay off a large medical bill.1
It may vary from state to state what documents you'll need to qualify for a title loan, and some title loan companies may have different requirements. Typically, however, you must meet the following title loan requirements in Gastonia, North Carolina, if you want to obtain loan approval:1
Age Requirement: The title loan laws in North Carolina state that residents must be of legal age to submit an application. Experian recently reported that Gastonia is one of the fastest-growing large cities in the United States. Additionally, over 75% of the population in Gastonia is over the age of 18 and can, therefore, apply for emergency funding through car title loans.1
Vehicle Requirements: There are two important title loan requirements that involve your vehicle. First, you must have a vehicle title in your name to apply for an online title loan in Gastonia. Additionally, in order for your vehicle to qualify as collateral to secure the loan, it must have a reasonable amount of positive equity. Prospective borrowers can use a simple online inquiry form to obtain a vehicle equity estimate and a title loan quote with no obligation!1
Income Requirement: To qualify for a Gastonia title loan, you must have proof of your ability to handle your monthly title loan payments.1
If you can obtain final approval for a ChoiceCash title loan serviced by LoanMart, you can choose direct deposit or have your funds added to a debit card to receive your loan proceeds in as little as one business day! Call 855-422-7402 or visit the FAQ page to learn more about applying for title loans with direct deposit in Gastonia, North Carolina. Keep in mind that unless you want to receive your funds via direct deposit, you won't need a checking account to apply for a title loan. Getting a title loan without a bank account is possible!1
HOW DO TITLE LOANS WORK IN GASTONIA, NORTH CAROLINA?
If you need fast cash to handle unexpected expenses, you may be wondering how title loans work in North Carolina. Essentially, title loans work by allowing you to pledge a qualifying vehicle as collateral for the loan. If you are eligible for a title loan, you can borrow a percentage of the total value of your car! Even though you are using your car's title to unlock emergency funding through a Gastonia title loan, you can still maintain access to the collateral throughout the repayment process as long as you keep up with your monthly title loan payments.
Whether you are applying for a title loan as a resident of Gastonia, Winston-Salem, Greensboro, Charlotte, or another metropolitan area of North Carolina, you must understand that paying off your title loan is important. Defaulting on your loan could lead to a title lender repossessing your vehicle to satisfy the remaining balance of your title loan. Although most title lenders would prefer to work with you to avoid repossession, if you anticipate that you will miss a payment, then you should reach out to them before you default on the loan.
You do not need to have a newer car to apply for a title loan. Additionally, you can borrow against a car, SUV, or truck as long as it has enough value to qualify as collateral for a North Carolina title loan! If you have any questions about online title loans in North Carolina or how the application process works, call 855-422-7402 to speak directly to a ChoiceCash title loan agent.1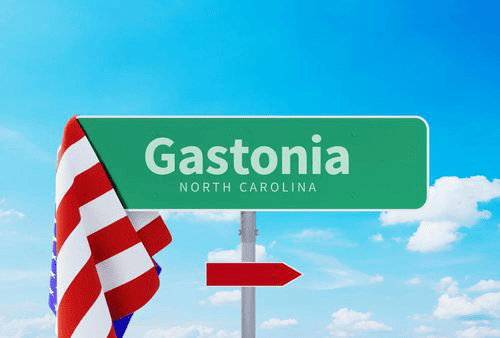 HOW MUCH CAN I GET THROUGH TITLE LOANS NEAR ME IN GASTONIA, NORTH CAROLINA?
According to the Federal Reserve Bank of Philadelphia, the average resident of North Carolina is around $76,904 in debt. With an average level of indebtedness of 150% relative to annual income, many households in North Carolina could be facing financial hardship. Having a lot of debt and not a lot of disposable income can make it difficult to reach your financial goals and pay for unexpected bills. You may want to learn more about the maximum title loan amount you can qualify for through a North Carolina title loan.
Your loan amount will be mainly based on your income and the total market value of your vehicle. Depending on these two key factors, you could potentially access up to $15,000 through a ChoiceCash title loan in North Carolina!1
The simplest way to find out what you could obtain through a title loan is to fill out a pre-approval form online. The online questionnaire will prompt you to provide specific information, such as:1
The Make, Model, Year, and Style of Your Car
Your Current State of Residence (North Carolina)
The Number of Miles on Your Car's Odometer Reading
If you are qualified for a North Carolina title loan, there are a few different ways you can spend your quick funding. While every financial situation is different, you will find that other Americans have found themselves in similar situations and use their title loan funds to do the following:
Pay for Car or Home Repairs
Handle Medical Bills
Refinance an Existing Title Loan
Pay for a Funeral or Wedding
Take Care of Unexpected Travel Expenses
Financial emergencies tend to arise out of the blue, and if you do not have a large emergency fund, you may be underprepared to handle them. In fact, half of Americans have less than $500 in their savings accounts.
There are many ways to spend your money, but if you have any questions about how you can use your loan proceeds after your loan is funded, just ask your title loan agent!
WHAT DO I NEED TO GET TITLE LOANS WITH INSTANT APPROVAL IN NORTH CAROLINA?
Before you can learn more about the documents you will need to get approved for a quick title loan, you should know that it is unlikely that you will find a lender who offers title loans with instant approval in Gastonia, North Carolina.
Take a closer look at the online application process for a ChoiceCash title loan serviced by LoanMart to understand why it is not instantaneous:1
Get Started Online or Over the Phone with a Title Loan Representative: Choose to either submit a prequalification form online or start your loan request over the phone with a ChoiceCash title loan representative. Whichever option you choose, it can take just a few minutes, and you will be required to answer a couple of questions about yourself and your vehicle. While you will not be able to get an instant online title loan in Gastonia, you can instantly discover if you are pre-approved for a ChoiceCash title loan.1
Submit Your Documents and Undergo a Quick Vehicle Examination: A vehicle examination will be required during the second step of your loan request because it allows a title lender to determine the current condition of your vehicle. By verifying your car's information and overall condition, a title lender can determine the market value of the vehicle you intend to use as collateral for the loan. Getting title loans with no inspection in Gastonia is out of the question! However, when applying for a ChoiceCash title loan serviced by LoanMart, you can submit a few quick photos of your vehicle to complete an online inspection. On top of these photos, you must also upload a few pieces of paperwork. A valid, government-issued photo ID card, proof of income, a North Carolina car title in your name, and proof of your current address are required during your loan request. Since a real person will be reviewing your documents and photos, it isn't humanely possible for this second step to happen instantly.1
Sign Your Agreement and Access Your Funding: Upon final approval, you can sign your electronic loan agreement and access your title loan funding in as little as 24 hours! That's how simple it can be to apply for online title loans with no store visit in Gastonia, North Carolina.1
WHERE CAN I GET TITLE LOANS WITH NO CREDIT CHECK IN GASTONIA, NORTH CAROLINA?
It is unlikely that you will find a lender who is willing to offer no credit check title loans in Gastonia, North Carolina. Most title lenders use credit checks to review your credit report and determine your creditworthiness.
While you may be unable to avoid a credit check if you are searching for emergency cash, know that it is possible to get title loans with bad credit! Don't let your current credit score prevent you from applying for the financial help you need to get back on your feet.1
Call 855-422-7402 to learn more about applying for bad credit title loans in Gastonia. Qualified borrowers can access quick funding as soon as the next business day!1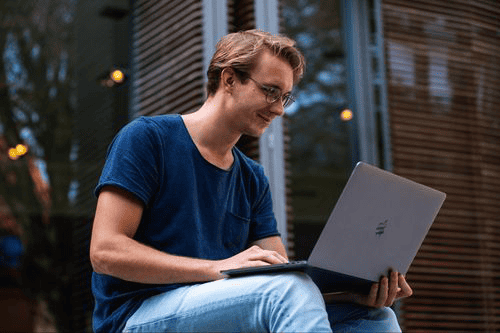 HOW CAN I PAY FOR MY CAR TITLE LOAN IN PERSON?
Pay for your car title loan at any MoneyGram location in Gastonia, North Carolina. MoneyGram is often located in convenient public stores such as Wal-Mart, Kroger, or CVS. Call 855-422-7402 to discuss your options with a loan expert, or see the map and location list below to see where your nearest MoneyGram is located:
Addresses shown display closest MoneyGram locations. Map displays all MoneyGram locations in general vicinity.
Locations near Gastonia, North Carolina
ChoiceCash is proud to service residents all over North Carolina including metro areas . Call 855-422-7402 to discuss your options with a loan expert, or see the city list below to see where your MoneyGram locations near Gastonia:
Featured Locations near Gastonia, North Carolina
Nearby States by North Carolina That offer a ChoiceCash Title Loan