Owning a home is a dream for many Americans, but the upkeep can be quite pricey. If your house is older, you may want to look into home repair loans to offset the high cost of upkeep. Luckily, there are plenty of home repair loan options available, such as a ChoiceCash Title Loan. But first, take a look at the cost of a few common house repairs.
Use Home Repair Loans to Pay for a New Roof
If you buy an older home, it's likely that you need to repair the roof. It's important to replace your roof as soon as you notice water damage in your attic, buckling shingles, sagging, or missing shingles. Most people use home repair loans to help pay for the cost of a new roof, as the average price to replace a roof is $5,500 to $11,000.
Use Home Repair Loans for a New Garage
Your homes garage is important because it keeps your vehicle secure and safe from the elements. Most people also keep their valuable home repair tools inside, so repairing a damaged garage should be a top priority. The cost of a new garage depends on the size and if it is detached or attached. The average cost to build a new two car garage is $19,600 and $28,200. If you need emergency cash, consider using a home repair loan.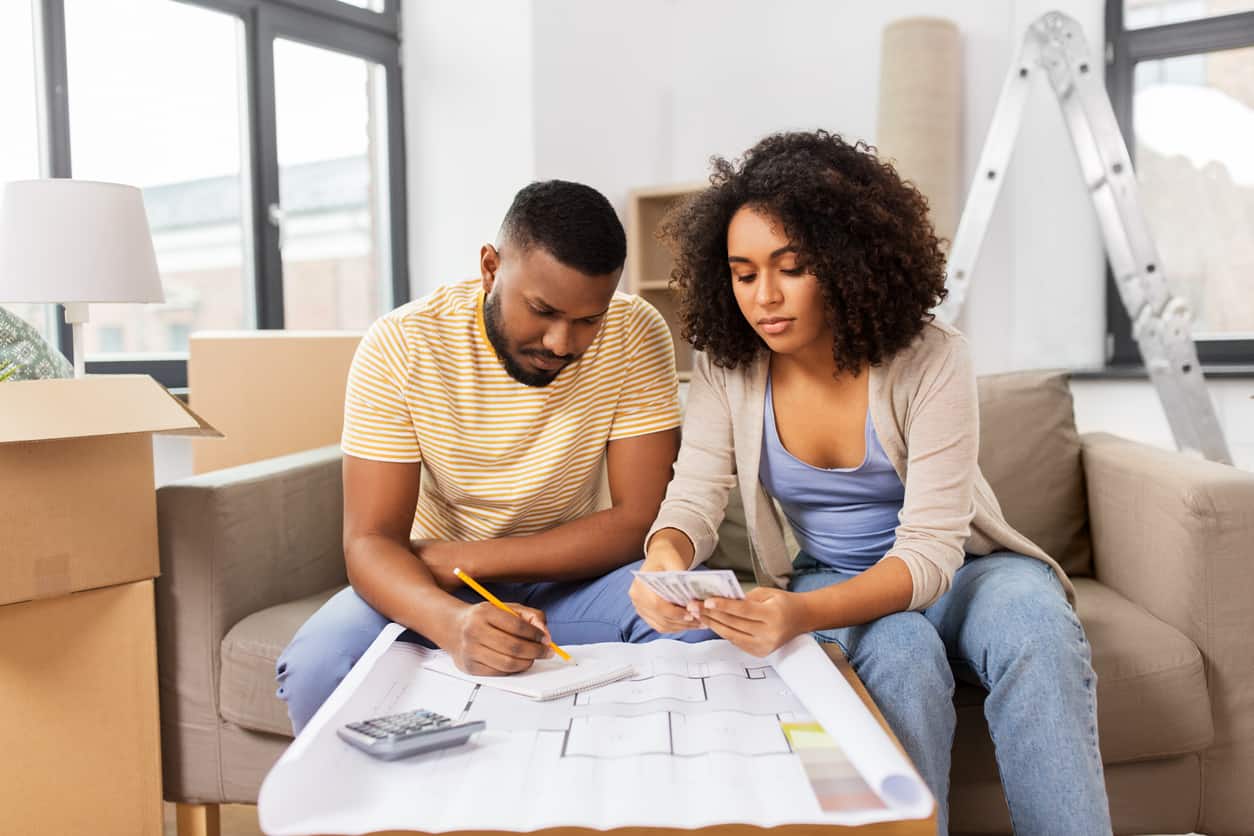 Get a Home Repair Loan for a New Foundation
There are several warning signs to keep an eye out for that signal your homes foundation needs repair. If your home has large zigzagging exterior or interior cracks, uneven floors, door or window frames separating from the brick, rotten wood beams, or nails popping out of the drywall you should schedule a consultation. A foundation repair can be one of the costliest home repairs, averaging $1,800 to $6,500, so a home repair loan may be an ideal solution.
Home Repair Loans When You Need New Pipes
Plumbing pipes can cause you all types of issues, from minor to severe. Minor repairs can cost a few hundred dollars, but the cost of new pipes can average a few thousand dollars. If you live in a region that has a cold climate, your pipes could burst if they freeze. But pipes can burst for a myriad of reasons that aren't related to weather, such as tree root encroachment, corrosion, clogs, and high water pressure. Luckily, a home repair loan could help you afford new pipes.
Find a Home Repair Loan for a New Water Heater
A water heater is necessary for your comfort and productivity. The general lifespan of a water heater is 8 to 12 years, but you may still experience issues such as leaks and sediment. If your home needs a new water heater, you may be looking at a bill as high as $10,000. A home repair loan could help you get the money you need to quickly replace your water heater.
Home Repair Loans for Termite Damage
Termites can appear suddenly and without warning. Typically, they invade your home via untreated firewood or other types of lumbar. If you notice drooping drywall, peeling paint, hollow wood, small holes in drywall, mounds of termite pellets, or even squeaky floors, you may want to call an exterminator. The only way to treat termites is to fumigate your home, which can cost $1,280 to $3,000. You could rely on home repair loans to avoid using up your entire savings.
Car Title Loans for Home Repair Costs
Car title loans are one of the best emergency cash options if you can't afford home repairs. By using the equity in your car, you could easily obtain thousands of dollars in as little as 24 hours.1
Credit is usually taken into consideration during the approval process for many types of loans, but not car title loans.1 When you inquire for a ChoiceCash Title Loan, your qualification status is dependent on the equity of your car and your income. So even with bad credit, you may still be eligible!1
ChoiceCash Title Loans offer incredible benefits for eligible borrowers, such as:
Free Online Estimate: If you need a quick loan for a home repair, choose to inquire for a ChoiceCash Title Loan online for a free car title loan estimate!1 You will be asked to provide your car year, make, model, style, and mileage range. If your car's resale value is sufficient, you could receive a preapproved quote in minutes.1
Decreasing Payments2: Monthly payments with ChoiceCash Title Loans start low and could continue to get lower every time you pay.2 By continuously paying your home repair loan on time, you could unlock financial rewards with ChoiceCash Title Loans.2
No Hidden Fees: Hidden fees can be found sneakily hidden in the small print of a home repair loan agreement. But when you work with ChoiceCash Title Loans for home repairs, you don't have to worry about hidden fees or balloon payments.1
Competitive Rates2: ChoiceCash Title Loans offer competitive rates that are based on current market research. This means you could look forward to affordable payments that don't disrupt your life!
Early Repayment: Getting a home repair loan can help you quickly fix up your home, and you may get a generous repayment schedule with ChoiceCash Title Loans. However, no one likes to be stuck in a long financial commitment, so you could pay off your loan early without any prepayment penalty fees.
Ready to inquire for a home repair loan to quickly fix up your dream home? Call 855-422-7402 or complete the online title loan inquiry to see how much money you may be able to get with a ChoiceCash Title Loan.