Your car needs regular maintenance to function well. But no matter how well you take care of your car, you cannot completely prevent accidents. If you don't have money in the bank but you need emergency cash to pay for a mechanic, consider car repair loans! ChoiceCash Title Loans offer flexible qualification requirements that allow more people in need of financial relief to get the help they need.1
The Cost of Various Car Repairs
Car repair loans can help you afford the high cost of various car repairs and mechanical labor. A car repair loan with ChoiceCash Title Loans could help you pay for all types of repairs, such as1:
Use Car Repair Loans for New Headlights/Taillights
If you were involved in a minor car accident, and either your headlights or taillights are busted, you will need to repair them as soon as you can. Driving with a broken headlight or taillight is illegal, and will most likely result in a fine. Your lights are important so other drivers on the road are aware of your car and your actions.
The cost of repairing broken car lights can cost anywhere from a few hundred dollars to a few thousand depending on the severity of the damage. Car repair loans such as a ChoiceCash Title Loan could help you cover the cost.1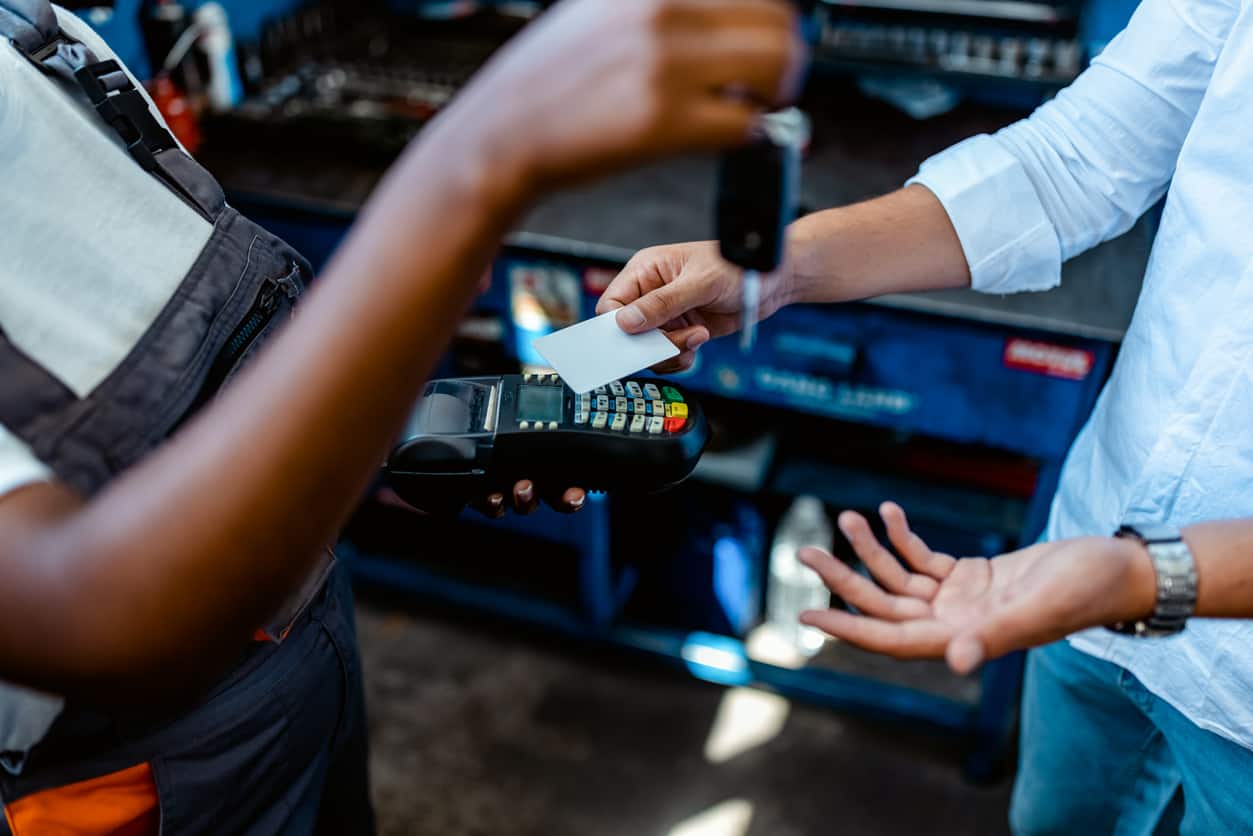 Use Car Repair Loans for a New Bumper
Minor car accidents occur all the time, either by your hand or someone else's. A broken or dented bumper may not always hinder your driving ability, but you may still desire your car to look undamaged. The cost of a car bumper replacement or repair depends entirely on the extent of the damage and the type of car you drive. In addition, you may also have to pay for a paint touchup.
A car repair loan is based on the overall value of your car, so you may be able to obtain enough money to pay for repairs.
Use Car Repair Loans for Paint Touchups
The paint on your car can chip for various reasons, it's not always the result of an accident. For example, debris, bird droppings, and even abrasive cleaners can strip away at the paint on your car. The cost of a car paint touchup depends on the size but the average is about $1,200. To keep your car looking new, use car repair loans to offset the high cost and avoid digging into your savings.
Use Car Repair Loans for Dent Repairs
Dents are one of the most common reasons people obtain car repair loans. The size of the dent will determine how much the repair will cost. Larger dents usually also need paint detail work, which adds to the overall repair cost. If you need help covering the cost of a dent repair, inquire for car repair loans with ChoiceCash Title Loans.
Car Repair Loans for Windshield Repair
Your car's windshield can suffer minor damage that can still hinder your driving ability, such as cracks, pits, and chips. Some issues can be easily repaired by an injection of resin to the outer layer of the glass, but depending on the extent of the damage and the location, a full windshield replacement may be required. The cost for a windshield replacement could exceed $1,500! A car repair loan could easily help you pay for a quick trip to the mechanic.
Car Repair Loans for New Tires
Tires are necessary for your cars drivability, so if you recently used your spare, it's a good idea to replace it. And if your car is older than 6 years old, you may need four tire replacements. New tires can cost a lot of money, upwards of $1,800 depending on the size and material. Car repair loans could potentially offer you enough cash to replace all four tires, so don't worry about the high cost.
Your Car Repair Loan Options
If you need to get your hands on some quick cash to pay for the cost of a minor car repair, then you may wonder about your car repair loan options. Car repair loans are essentially any loan that can quickly help you cover the high cost of car maintenance, labor, and parts.
There are three common types of car repair loans, take a look:
Bank Loans: Traditional form of unsecured funding, the requirements for eligibility typically include good credit. If your credit is less than ideal, you may not qualify. However, if you do get approved for a bank loan with bad credit, you may not get enough money to repair your car.
Payday Loans: Considered a quick cash option, payday loans are used for various expenses. The downside to payday loans is that the loan amounts are small, the interest rates are high, and repayment is due within two weeks from the date you receive your money.
Car Title Loans: A secured loan option, you use your car title as collateral to obtain money quickly. Cars are valuable assets, which means you could get more than enough to cover the cost of various car repairs. Best of all, a credit score is not important with car title loans because they are secured via the car title as collateral.
ChoiceCash Title Loans could help you get money quickly for essential car repairs.1 This car repair loan option uses your car title as collateral, but you can keep driving your car while you make monthly payments!
Do you reliably make payments on time each month? If so, you could receive financial rewards like decreasing payments and rates!2 Look forward to paying a little less each month until you pay off the car repair loan. 2 By the time you hit your final due date, you could be paying half as much as your first payment!2
Inquiring takes 5 minutes and there are no obligations to see how much you could receive.1 Simply call 855-422-7402to speak with a representative or complete the short online car questionnaire.