How Can I Finance an Engine Replacement?
Car trouble can happen when you least expect it. While some models are more reliable than others, many car owners will inevitably need to repair their vehicles at some point in time. In a recent survey conducted by Ally Financial, the average American reportedly spent around $1,986 over the last five years on vehicle repairs and routine maintenance.
If you do not have enough money in your savings to pay for a blown engine, you may have access to a variety of financing options. Car repairs can be quite expensive, especially if your engine needs to be replaced due to a blowout. Fortunately, there are several ways to finance an engine replacement and other costly repairs, including:
Personal Loans: This loan option can be used for a variety of financial issues, such as paying for a blown engine or consolidating debt. If you have bad credit, it is generally quite difficult to obtain a personal loan, and if you are approved, you may not receive a good interest rate.
Title Loans: With an auto title loan, a qualified borrower will use their vehicle title as collateral to secure the loan, thereby allowing them to access a portion of the total value of their car.Although you will not be able to borrow against the value of a vehicle that is stuck in the shop, you can potentially apply for a title loan on a second vehicle that you own.1
Credit Cards: You can use a credit card to finance an engine replacement if you have enough available credit to handle such a large expense. However, it is important to note that credit cards tend to have higher interest rates than personal loans.
Additionally, some auto repair shops work with third-party lenders to provide car repair loans to qualified borrowers. Not every loan option will be the right fit for you, so it is important to explore all of your rebuilt engine financing options.
What Happens if My Engine is Blown, But I Still Owe Money on My Car?
There are a number of reasons why an engine might blow, including:
Overheating Due to Low Coolant Levels or a Malfunctioning Thermostat
Inadequate Engine Lubrication Due to a Lack Of Oil or Dirty Oil
Mechanical Failure From Worn Out or Defective Parts
If your engine is blown and you still owe money on your car, you will still be responsible for making payments on your car loan. Most car insurance policies do not cover maintenance or mechanical failures, but depending on your policy, the insurer may provide coverage if an accident caused a significant amount of damage to your engine.
If your vehicle is still relatively new and potentially still has warranty coverage by the manufacturer, or if you've purchased a vehicle service contract that covers major repairs, your engine repair may be covered by the manufacturer or service contract provider. Be sure to check if these scenarios may apply to you!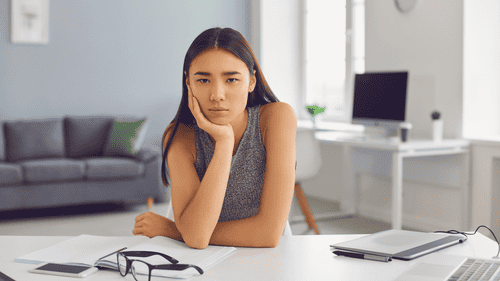 Is There a Way to Apply for Engine Repair Financing With No Credit Check?
Most lenders require an applicant to undergo a credit check during the application process in order to verify their financial history and creditworthiness.
Although you may not be able to find engine repair financing with no credit check, it is possible to get a title loan without good credit. Secured loans can be quite flexible in comparison to unsecured loans, so you may not need a good credit score to qualify for a car title loan. Pledging the title to your car, SUV, or truck as collateral for the loan will allow you to access a portion of its overall value through a title loan.1
Your vehicle must be in working condition to apply for a title loan. Therefore, you will not be able to use your vehicle as collateral for a title loan if it has a blown engine. However, you can apply for a title loan with a second vehicle and use your loan proceeds to cover the cost of the engine repairs for your other vehicle!1
How Do I Get a Title Loan to Pay for a Blown Engine?
Looking for a way to finance an engine replacement? If you want to apply for a title loan to pay for a blown engine, you will need to meet the basic requirements and submit a few documents in order to verify your identity and other relevant information.1
With a ChoiceCash title loan serviced by LoanMart, you could take advantage of a flexible online application process designed to help people like you in difficult financial situations. Do you have any questions about applying for auto title loans? Click here to fill out a short prequalification form, or dial 855-422-7402 to speak to a ChoiceCash title loan agent today.1 If you meet the necessary requirements and qualify for a title loan, you could obtain your loan proceeds in as little as 24 hours!1