What Happens if My Car is Impounded?
You might have had plenty of valuable lessons about surprises being good or bad throughout your life. For example, unannounced birthday parties or unexpected vacations can be fun! On the other hand, if you decide to go out with your family somewhere but see that your car is gone, it could ruin your day. However, if you find yourself in this situation, don't panic. First, you have to figure out if someone stole or impounded your vehicle. If someone stole your car, you should immediately contact the police to file a report and call your insurance company. But if your vehicle has been impounded, it could be because of several reasons:
You illegally parked your vehicle or left it in a reserved space
You were driving with an expired driver's license
You were under the influence of alcohol and driving illegally at the time of impoundment
You have unpaid parking tickets
Your car has expired tags
You were involved in a car accident
Assuming your car was impounded, you should look for details that indicate a "No Parking" zone or a sign that lets you know which tow company took it from you. Generally, you will be able to use that sign to locate the towing company or its affiliates. From there, you can search for their address or phone number online with your smartphone. If you cannot find any of those, your next step would be to contact the local parking authority; however, if your vehicle was recently impounded, it could take some hours for their systems to update. When you finally find out who confiscated your car, you must talk to them about how to retrieve it and what you must pay. That is when many people could worry about the multiple fees and expenses they'd have to cover. A person would have to pay for:
Having their car towed to an impound lot
Having their car stored at the impound lot
Daily charges for the duration of your vehicle in the impound lot
Also, if a tow company took your car because of unpaid tickets, you would have to pay those first before you recover it. Even if that's not the case, you can see how overwhelming the costs of an impound can be! It's worse if you don't have enough money to pay for everything. Thankfully, there's a solution available that could easily provide you with the funds you need to afford to get a car out of impound.¹
Go online to see how you can inquire about a title loan with ChoiceCash to receive quick funding!¹ You can also speak with a title loan representative at 855-277-4847 with any questions.
How Can a Title Loan Help Me Afford to Get My Car Out of Impound?
A title loan could be an alternative financial resource for financial emergencies, like getting your car towed.¹ Borrowers could access quick funding by providing a title to a qualifying vehicle and meeting a few simple requirements.¹ What's better is that when you inquire about a title loan with ChoiceCash, you could get your money in as little as 24 hours!¹ You could access same day approvals and same day funding.1 That can be great when you need to afford to get your car out of the impound lot ASAP.¹
To get quick funding, borrowers must use the title to their vehicle as collateral for the loan.¹ The use of collateral could allow them to borrow off the positive equity in their car to turn it into cash. But collateral goes both ways, as it could help title loan lenders feel confident that you will repay the loan in full. If you start to miss payments and fail to complete them, a lender has the legal right to repossess your car and sell it for its worth. That is why lenders place themselves as lienholders to your car's title until you have paid off the loan in full. Once you've finished your monthly installments, they will remove the lien, making the title clear!
Being able to meet the title loan payments is another important part of obtaining money. Title loan lenders will only lend funds to people who can pay off title loans without major issues. To prove you can afford a loan, you could use different forms of documentation, such as pay stubs, bank statements, proof of pension income, etc. There's no need to have a traditional 9-5 job to satisfy that requirement.¹ If you struggle to pay an installment one month, don't hesitate to contact a title loan representative with ChoiceCash to see what your potential options are. In addition to that, if you're looking to acquire a significant loan amount, your car would need to have a high amount of equity, and you would need the right income to support that total.¹ But, what if you don't know the current amount of positive equity in your vehicle?
Luckily for you, ChoiceCash has an online calculator tool available for title loan borrowers to quickly estimate the equity in their car with a quote, free of obligation!¹ Just input the following details from your vehicle to use the calculator:
The Year a Manufacturer Released the Vehicle to the Market
Any Modifications Made to the Car, Such as Spoilers, Alloy Wheels, Custom Stereos, Etc.
The Current Condition of Your Vehicle(Any Damage Done to Its Interior/Exterior Surface)
The Make and Model of the Car
The Car's Current Odometer Reading
The Style of the Vehicle
With that information, you could determine if your equity is sufficient for your desired loan amount. Not only that, but you could also see if it meets the criteria to qualify for a car title loan.¹ Don't forget to contact a title loan agent with ChoiceCash for any further assistance. If you do qualify for a car title loan, you may be able to afford to get your car out of impound.1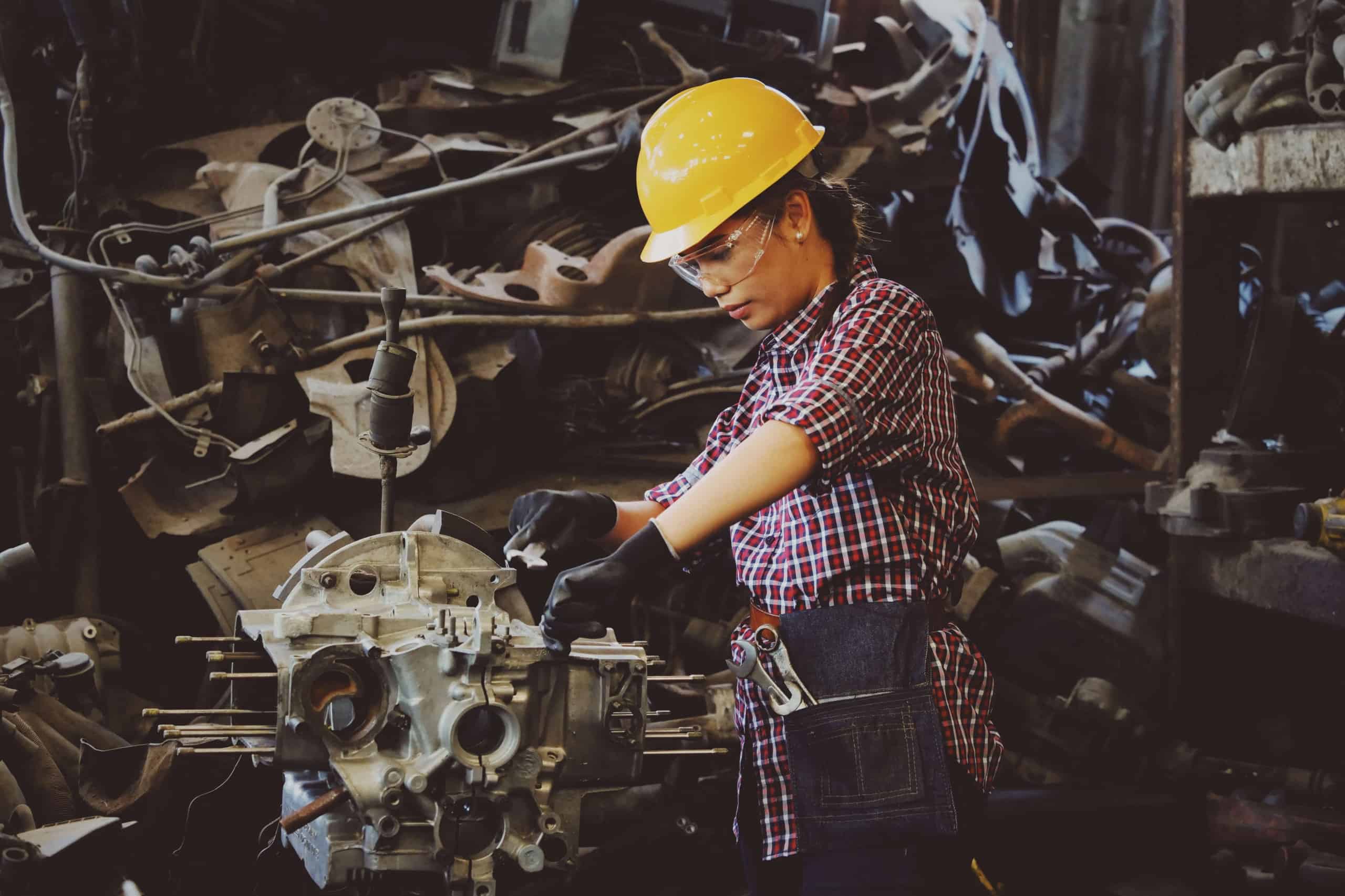 Why is a Title Loan the Best Option to Help Me Afford to Get My Vehicle Out of Impound?
It's understandable if you're deciding whether a title loan is the best alternative resource to help you retrieve your impounded vehicle. While many loan options could give you the money you're looking for, you could see the benefits of a secured loan, like title loans, when you compare it against them. But if you're still wondering if there's a better choice out there, you could weigh the pros and cons of each loan after reading about them carefully.
Here are some other loans that might be available to you:
Personal Loans: Personal loans can be a great option for those with a strong credit history. However,a problem with this loan type is that it is an unsecured loan, which means it could be difficult to obtain approval if you are not confident with your credit. Since they do not use collateral, a lender bases your eligibility on your credit score and income level. It may not be the right choice if your credit isn't in good standing.
Payday Loans: While payday loans could give you fast cash, you'd have to pay them back in a short period of time. You might retrieve a loan amount of $500 or less, but you must typically repay the loan within a single installment. Payday loans rely on specific sources of income, such as your next paycheck, so that means the loan term could be anywhere from two weeks to 30 days, depending on your state and lender. They could also have hidden fees that could harm your loan experience, such as origination fees that will charge you $10-$20 for every $100 you borrow. But with a title loan from ChoiceCash, you wouldn't have to worry about any hidden fees.¹
Cash Advance: People with existing credit cards could potentially take advantage of a cash advance. If you have an available line of credit, your credit card provider may allow you to borrow money from it. Yet, you could face several issues, like cash advance fees, ATM fees for whenever you withdraw the funds, higher interest rates, and even a limited amount you can borrow. It's a lot for one person to deal with when they only need quick funding for an emergency!
Get your car back with a financial resource that is flexible and convenient!¹ You can avoid the hassle of traditional loans today. Go online or dial the toll-free number 855-277-4847 to start your inquiry with ChoiceCash today! Access same day funding after title loan approval.1
Do I Need Specific Documents to Get a Car Title Loan?
During the application process for a ChoiceCash title loan serviced by LoanMart, a title loan agent will ask you to submit a few documents. It can sound stressful, but it might be easy and quick to do!¹ You might only have to look around your house to find each document.¹ Once you have them on hand, you could conveniently upload them through the online portal.¹ It might only take a few minutes for a title loan representative to respond!¹ You could access same day preapprovals and same day cash.1
When you need money to afford to get your car out of impound, you simply turn in the following documents to move on to the final step towards your funding¹:
Proof of Address: A title loan agent will ask you to prove where you currently reside. You could use several documents to validate that, such as recent utility bills, mail, latest phone bills, lease agreements, mortgage statements, credit card statements, etc.
The Title to Your Car: Borrowers must ensure that their vehicle's title has their name on it before using it as collateral. If you happen to share a name on it, don't worry about it! Just look at the written details on the title to see what you must do to qualify. Titles with an "AND" in between both names must have all members submit their documentation individually; but if there's an "OR" in-between, either you or the other individual could complete the whole process alone. Also, if you have lost or misplaced your vehicle's title, a title loan agent could help you find out how to transfer or replace it! Don't hesitate to call a title loan representative with ChoiceCash at 855-277-4847 if you have any concerns about your title being eligible for a loan.
Proof of Government/State-Issued Photo Identification: You must use a valid, government-issued photo ID card to prove who you say you are to a title loan agent. Borrowers can easily do so by using their passport, driver's license, or other certified state identification cards.
Proof of Reliable Income: Remember that you can use certain alternative sources of income to prove your ability to meet monthly title loan installments. You don't need a full-time occupation to qualify for quick funding.¹ What's essential, however, is that you can afford to pay monthly payments every month until the loan has been paid in full.¹ Examples of approved alternative income sources include settlement income, retirement income, pay stubs, Social Security/Supplemental Security Income, worker's compensation, pension income, a letter of employment from your employer, or other forms of income.1
References: You may have to provide personal references to a title loan agent during the inquiry process.
As part of the approval process for title loans, you must undergo a vehicle inspection. Yet, borrowers that inquire about title loans with ChoiceCash wouldn't have to travel anywhere since they could do that requirement from home! All you need is to take clear and visible photos of your car's front, back, sides, odometer reading, and Vehicle Identification Number(VIN #)! As soon as you take them with your smartphone, you could instantly send them to a title loan representative!¹
Obtain the Funding You Need to Afford to Get Your Car Out of Impound Today!
Get started on a title loan today by quickly inquiring about one with ChoiceCash!¹ You would only need to complete three easy steps to find out if you can receive approval for quick funding.¹ If you qualify for a title loan, you could potentially afford to get your car out of impound without any issues!¹
Go Online and Fill Out a Short Preapproval Form, or Call a Title Loan Representative with ChoiceCash at 855-277-4847.
Submit All Your Documents to a Title Loan Agent
Get Your Money Through a Direct Deposit to your Bank or a Mailed Check!¹
Ready to access same-day cash?¹ Remember that you could get your money in as little as one business day if you're approved for a title loan from ChoiceCash!¹