Inquire About Fast Cash for Towed Cars
It can happen to anyone. You park your car on the street for an hour, and when you return, it's not there anymore. As the panic sets in, you notice a sign that says 'this is a tow zone,' and you realize what occurred— your car has been taken to the impound lot. On the bright side, at least it wasn't stolen!
The following steps can be very stressful if you don't have the disposable income to pay for getting your vehicle back. The average cost of impound fees can set you back a couple of hundred dollars, depending on where you live. If you find yourself in this situation and need emergency cash to get your car out of impound, you should consider inquiring about a ChoiceCash title loan serviced by LoanMart.
If approved, you may be eligible for same day funding with a title loan from ChoiceCash1! Don't let the stress of getting your car towed overwhelm you. Learn how to get your vehicle out of impound and what you can do to pay the tow fees if you don't have that much money in the bank account.
My Car Is Gone. What Do I Do Next?
If you return to where you parked, and your car is missing, it's natural to feel shocked. After that initial panic has set in and you can think a little more clearly, you should begin taking steps towards figuring out what happened.
The first step is determining whether or not your car has been stolen or taken to the impound lot. Look around for signs near where you parked. In most cases, there will be a sign that says this is a tow zone, and they will provide you with the auto pound lot where they took it.
If there isn't a sign, you should call the local impound lots and ask if your specific car has been picked up. They will ask you for the make, model, color, and license plate number, so it's best to keep that information on hand.
The unfortunate thing about calling the local parking authority is that their systems can take a while to update with recent car pick-ups. Therefore, it can take about 24 hours before a record of your car is there to get your car out of impound.
Confirm Your Car Has Been Taken
If there is no sign around and your car is not confirmed at any of the tow lots, you should contact the local police department to file an official report.
Before doing this, you should ensure that your car is nowhere to be found. Maybe a friend or family member has an extra key, and they took it without telling you, or perhaps you drove home late at night and forgot where you parked. Walk around your neighborhood to double-check that it's not just on another street.
Impound Lot Differences
There are different kinds of impound lots where they could have taken your car depending on the circumstances. If you parked in a private parking lot without realizing it, there will be signs from the towing company telling you where your vehicle will be taken. If you parked illegally on the street and the city or county impounded your car, you can contact the local authorities to find out why and where the vehicle is.
Another reason the city may tow a vehicle is if the driver has a plethora of unpaid parking tickets, and there is a warrant out. You can attempt to challenge the situation if you think it was unfair and that you broke no rules to get the impound fees waived potentially.
If your car was in fact towed, you will need to find transportation to the impound lot. If you don't have friends or family who can give you a ride, you may need to order a taxi, take public transport, or use a bike. The last two options are best if you are low on cash but you need to get your car out of impound.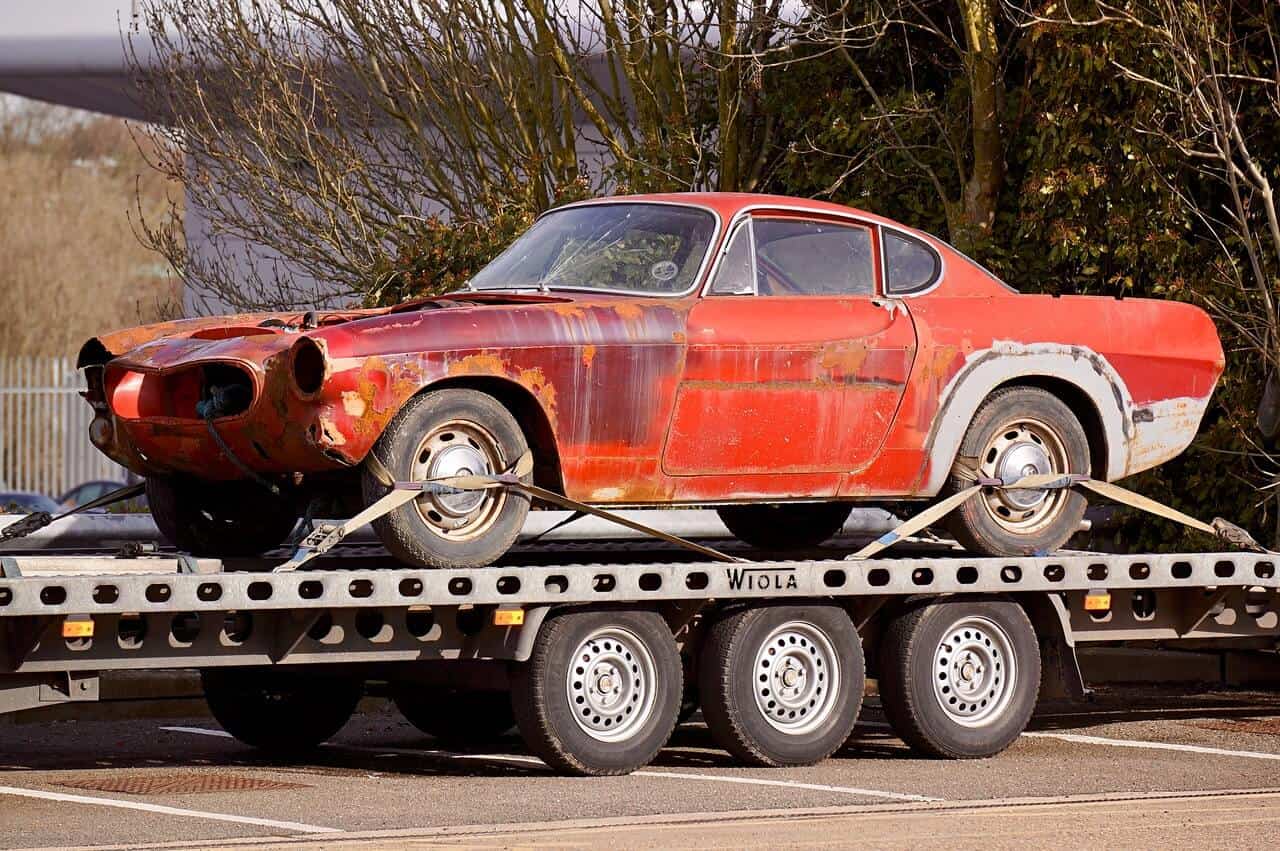 How Do I Get My Car Back After It Was Towed?
You should collect a few documents before arriving at the auto-pound lot. Perhaps you can call ahead to ensure you show up with the right things. Be sure to find out what they require to release the vehicle. Each state may differ in what is needed, but in most cases, you must present a valid driver's license, auto insurance, and proof of car ownership. If you have expired registration, this could be a problem.
Additionally, you will need to make sure you have money for the impound fee. Most places accept cards, but some may be cash-only, so you must find out beforehand. If you need financial assistance to pay for getting your car out of impound, you should consider inquiring about a ChoiceCash title loan serviced by LoanMart!
How Can a Title Loan Help Me Out of an Emergency?
Not everyone is fortunate enough to have a big financial safety net. As inflation rises, many Americans are living paycheck to paycheck, now more than ever. This is terrible news when emergencies pop up and emergency cash is needed. The good news is that you can borrow money from a lender to get your car out of impound when you inquire about a car title loan- if you are approved!
You can then use the loan proceeds towards covering unexpected expenses, like car impound fees. If you rely on a vehicle for your daily life, you probably need to get your car out of the impound lot as soon as possible. Not everyone can wait until their next paycheck to pick up their vehicle.
Car title loans are intended primarily for short-term usage, and they are great for helping out with many financial emergencies. Since collateral is used to secure your loan, your credit history is not the most important part of the approval process.
Reach Out if You Need Financial Help
Handling your finances can be complicated and confusing. Don't drown in the stress– plenty of assistance programs are available to help you develop financing plans. Consider reaching out to your local Community Action Agency or free legal aid services if you're having trouble paying your monthly bills. Don't be embarrassed to seek financial aid!
How Much Cash Can I Get From a Car Title Loan?
Car title loans, unlike payday loans, work by putting your car's title up as collateral in return for funding from lenders. Typically, lenders will look at how much equity you have in your vehicle and then lend you a percentage of that amount if you pass the final approval process.
You may be wondering, "how much cash can I get from a car title loan?" The answer depends on several factors. First, knowing how much your car is worth is a good indicator of how much a lender will give you for the loan proceeds. You can figure this out by entering basic information into the online calculator tool.
During the car title loan process, your car is the collateral for the cash. If you fail to repay your loan and meet your contract terms, lenders can repossess the vehicle to recoup their loss.
The good news is that during the entire repayment process on a ChoiceCash title loan serviced by LoanMart, you remain in complete control over your vehicle if you make your payments on time!
This is why using emergency cash as a car title loan is an excellent option for accessing quick funding to get your car out of an impound lot. If you pass the approval process, you may receive funding within 24 hours or less.1
What Documents Do I Need for a Car Title Loan?
One of the best parts about a car title loan is that the lenders only look over a few pieces of information during the approval process. Unlike other types of loans, the lenders can take a long time to decide your approval status. They may even grant you conditional approval or have very high-interest rates. With a car title loan, you may find that there are also no origination fees with some lenders, unlike other loans! It's an excellent solution for someone with a bad credit history that is low on funds.
If your vehicle is taken to the impound lot, you probably want to get your car ASAP. The good news is that if you're approved for a ChoiceCash car title loan serviced by LoanMart, you can potentially get access to your money quickly.1
All you need to do is gather the necessary paperwork before beginning the inquiry process. Below are the documents you will need to apply:
Government Issued Photo I.D.: A title loan agent will need to verify that you are an adult at least 18 years of age. You can show your driver's license, a passport, or any valid government-issued photo I.D.
Proof of Residency: You will need to prove that you live in the state you are inquiring from. You can do so by showing pieces of official mail, like credit card statements or utility bills.
Proof of Income: Proof of income shows lenders that you can repay your loan. You don't need to work a traditional 9-5 position to prove this! There are plenty of alternative income sources you can present to show you are able to afford a loan. Examples include Social Security Benefits, worker's compensation, self-employment, paycheck stubs, and even small business owners.
Proof of Car Title: To qualify for a car title loan, you must have a title to a qualifying vehicle in your name. If you're missing your car's title, you could consider going to your state's DMV website and finding out about replacing the right paperwork! DMV registration costs do exist, but it's worth it to get the important documents you need. You can still qualify for a car title loan if you are financing your vehicle, however.1
Photos of your Vehicle: Sometimes, lenders will want to see recent pictures of your vehicle to validate its condition before deciding on how much of a loan to give out. Keep photos on your phone if the tow truck takes your car and you need to borrow money from a ChoiceCash title loan serviced by LoanMart!
What Happens if I Can't Pick My Car up From the Impound?
If you can't get your car out of impound for some reason, you should learn what happens when the lot owners hold on to it. You may think of your vehicle as private property, but it can, unfortunately, be held by the local police department and towing companies until you pay the tow fee. Speak with a police officer if you feel like having your car impounded was a mistake.
Unfortunately, your car sits in a big lot until you can pay for it to come out. You may even be charged storage fees if you don't pay at a specific time. That's why using emergency cash to get your car out of impound is a great way to avoid extra fees and the inconvenience of not having transportation!
You only have about 21 days to pay the impound fees until the vehicle towed will become eligible for an auction sale! That means your own car can be taken entirely from you and sold if you don't pay the towing fees!
Inquire About Emergency Cash for an Impounded Car
Nothing is more irritating than getting your car out of impound. It feels like the police officers and local parking authorities hold your private property hostage until you pay them back. In a perfect world, they could impound for free instead of having to pay arbitrary fees.
If you ever find yourself in this situation, consider inquiring about a ChoiceCash title loan serviced by LoanMart. The approval process is designed with convenience in mind, and you may potentially receive access to your funds in as little as 24 hours.1
It doesn't matter if you have unpaid insurance, a bad credit score, or low funds in your bank account. Pending review on your title loan inquiry, title loan lenders can be flexible when it comes to a variety of financial circumstances.
If you're struggling with your finances, consider reaching out to non-profit organizations that help people learn about saving money and living a better financial life with payment plans.
Inquire about emergency cash for an impounded car today by filling out this short inquiry form or calling 855-422-7402 to speak directly with a title loan representative! A ChoiceCash title loan serviced by LoanMart could be the help you need!1