Are you short on cash this month? Does your car need to be repaired, or a hospital bill is lingering over your head and you can't figure out how to pay it on time? Life happens, and there is no way you could have predicted all of the financial obligations coming toward you at once. Emergency cash for car title loans could help bridge the gap between your income and your expenses.1
There are many ways to obtain emergency cash, so how can you find out if a car title loan is a right move for you? Below are some great tips to consider to determine if car title loans are the right financial fit for you.
What is a Car Title Loan?
You may have heard of a car title loan before, but you may be unsure of what it is. Also known as an auto equity loan or pink slip loan, it allows you to borrow money against the equity in your car. The more your car is worth, the more you can potentially borrow through a car title loan if your income can support a larger monthly payment.1
Unlike some traditional loans from other lenders, these loans aren't completely dependent on a credit score, since a car is being used as collateral. The loan decision is primarily based on the equity in the vehicle and the borrower's ability to repay the loan, so even if your credit has taken a hit, you could still be approved.1
Another plus is how quickly you could get your money upon approval. With traditional lenders, it could take days, or even weeks, to get the money you need, and if you're facing a financial emergency, that might be too long to wait. With an auto title loan, you could be holding your cash in as little as 24 hours.1
Lastly, you don't need to surrender your vehicle with a title loan. You can continue to drive your car as normal while making monthly payments on time, allowing you to enjoy the benefits of the money without the inconvenience of finding alternative transportation. As long as you continue to make your payments on time, you can keep your normal driving habits and your keys.1
Reasons to Get Emergency Cash with Car Title Loans
Borrowers often use car title loans when unexpected emergencies happen during the most inopportune times. Life happens, and you may not have an emergency fund to get you through it. Inflation is on the rise every year, and that 1.5% salary increase does not even begin to cover some of your growing expenses. You may not have a family to ask for the extra cash because let's face it, you're the one everyone goes to when they're in need. Below are just a few ways that car title loans can benefit you.
Vehicle Repairs or Maintenance: Every car owner knows that the price of transportation is constant vehicle maintenance. This includes oil changes, tire rotations, tire replacement, etc. If your car needs a new engine or tires, that can often be too expensive to replace or repair on your own. A car title loan may be the right resource to utilize when you need to get your finances back on track.
Repairs on Your Home – The brown spot on your kitchen ceiling will not just magically disappear. You've been saving up to have someone take a look at your roof to investigate the situation further. Unfortunately, life has bombarded you with one unexpected expense after another and you're running low on cash. A car title loan can potentially be the resolution to your roof problem.
Hospital Bills – You just knew your insurance would cover your husband's procedure. Now, all of sudden you're receiving several hospital bills in the mail that you can barely keep up with. It's not fair, you do your best to provide benefits for your family at a job you barely even like, and when your family needs the benefits the most it only covers a fraction of the hospital costs.
Car title loans are in place so that borrowers can cover those unexpected expenses free of worry and anxiety.1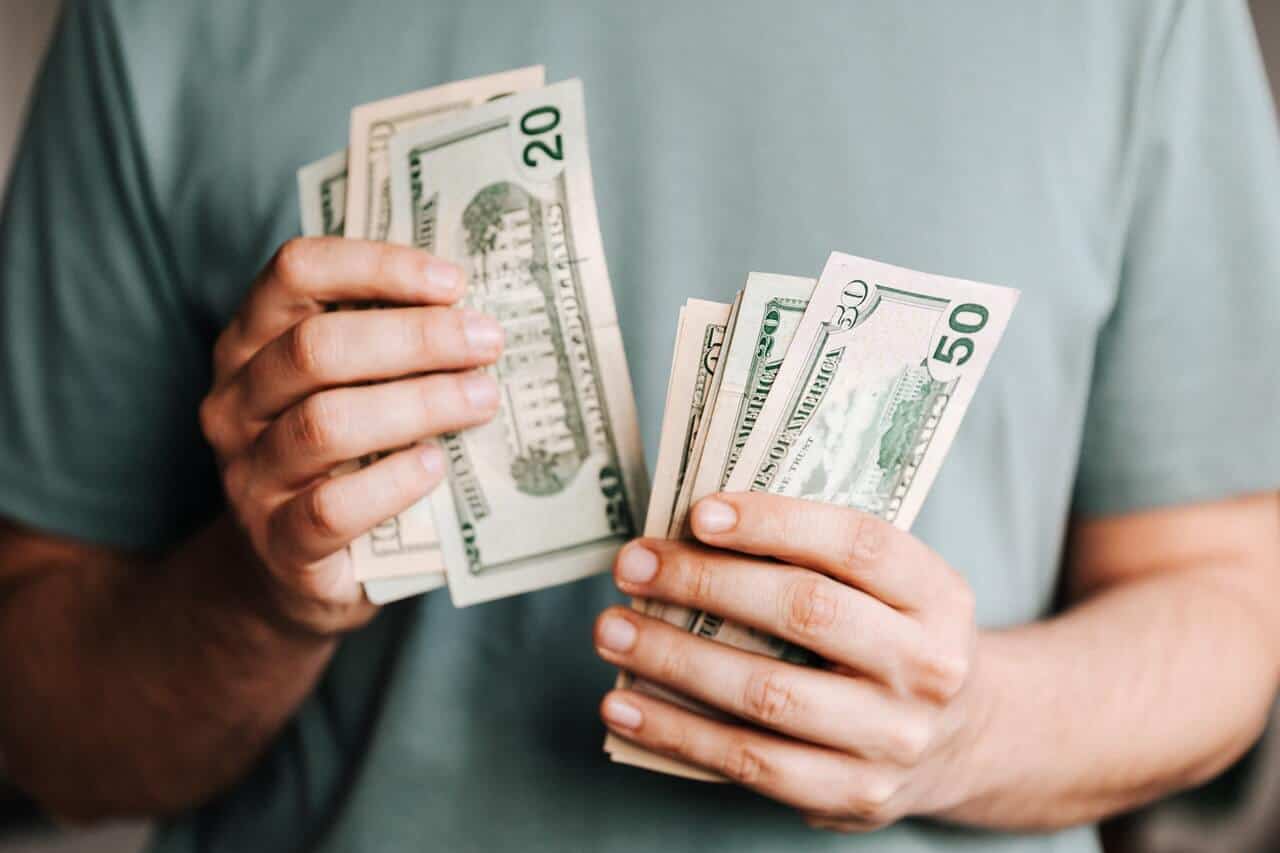 Who Qualifies For Emergency Cash From a Car Title Loan?
Reading through the information about emergency cash for car title loans can seem like a lot of new information all at once. You may even be thinking, " How do I know if I qualify for a car title loan?"
The great news about non-traditional car loans is that borrowers with a versatile financial background may potentially qualify for a loan. In other words: having less than stellar credit shouldn't deter you from inquiring. Car title loans are reserved for residents in the United States. Just like with any loan, there are a few qualifying criteria you must meet:
Applicants Must be 18 Years of Age or Older.
Applicants Must Have a Vehicle with Sufficient Equity.
What is equity as it pertains to a vehicle? The term "equity" is often lodged into financial jargon when referring to one's assets. The equity of your vehicle is calculated by its current and future value. Below you'll be able to understand the different types of equity.
Positive Equity: Will your car be paid off in a few short months? Car title loan amounts are based on your vehicle's positive equity, not the number of payments left on your car. Positive equity is extremely beneficial. It is when the value of your car outweighs the amount of money you still owe on it. Typically, borrowers with more vehicle equity are generally able to receive more money when taking out a car loan.1
Negative Equity: This scenario is not the most ideal for the borrower. Negative equity is when the amount of money a borrower still owes on their vehicle is more than what the car is worth. Negative equity is not ideal.
Applicants Must Have a Steady Source of Income.
Have you heard? All over the news, reporters are claiming that there is a worker shortage in the United States. Many Americans are not working in the confines of a traditional 9-5 job. Most loan servicers understand that people are making money through several channels, and that can allow for borrowers to submit proof of income independent of a traditional 9-5 paycheck stub.
Below are common acceptable forms of income outside of a traditional job that can be accepted:
Disability – Do you qualify as disabled? Are you not able to work due to a chronic health condition or physical disability? Not to worry. If you are able to provide proof of your monthly disability check, that can suffice as a form of income when applying for a title loan.1
Social Security – You're 68 and you haven't worked in over five years. You begin to scramble to see if you have any documentation of your previous check stubs. Luckily, that will not be necessary during the approval process for a car title loan. Go to your mailbox and send over a photo of your social security check in order to showcase proof of income.
Pension – You were finally able to retire, and although you planned out how you would ration out your pension, it's still not enough to cover your monthly expenses. If you can submit proof of your monthly pension, you may be able to qualify for a title loan.1
Settlement – One night it was raining cats and dogs, and while you were on your way home stopped at the red light, another car slid and hit you from behind. If you received a settlement for a car incident or another type of case, that also may be sufficient as proof of income.
Workers Compensation – While working in the factory you had an unimaginable accident that changed your working career for a lifetime. Did you receive worker's compensation? If you receive this type of compensation, you may be able to use it as proof of income when inquiring about a title loan.
Self-Employment/Small Business Owner – It's no secret: corporate America isn't for everyone. When employers across the United States sent their employees home to work remotely several Americans decided it was the perfect time to start their small businesses. If you are a small business owner, gather up your paid invoices for the month and send them in as proof of income.
What Documents Do I Need for Emergency Cash with a Car Title Loan?
Several traditional lenders require extremely invasive documents for those applying for a loan. When you need emergency cash, car title loans can be easier than you think to apply for.1 The great thing about car title loans is that there are only a few documents borrowers need in order to streamline the application process.1
Below are a few of those documents:
Photo ID – This needs to be a government-issued ID such as a driver's license or passport. This is to verify the person inquiring about a loan.
Vehicle Title – The vehicle title should be in the borrower's name. If for whatever reason the title owner needs to be changed, this can be done at a nearby DMV for a small fee.
Proof of Residency – Title loans are typically reserved for United States citizens. Borrowers are encouraged to send in a recent utility bill or credit card statement to show proof of residency.
Proof of Income – Income is the most important aspect of the loan. Borrowers can typically use social security, pensions, worker's compensation, money from a settlement, and tax documents to show proof of income.
Most of the listed documents can be found in your mailbox, the glove compartment of your vehicle, or your wallet. Sort through and gather the necessary documents. These documents can either be mailed in or sent in as a photo.
If you are still unsure as to if your documents are eligible please speak to a professional agent. With ChoiceCash Title Loans serviced by LoanMart, you can expect top-notch customer service. If you have any questions throughout the duration of your loan, you can give an agent a call at 855-277-4847. Agents are available for extended hours six days a week to help you!
Why Choose a Car Title Loan for Emergency Cash?
ChoiceCash Title Loans has been designed with the borrower in mind. The entire approval process has been streamlined to help borrowers get the emergency cash they need in no time at all.1
There are also flexible options for receiving your approved money. Choose between:
A Check in the Mail
Direct Deposit to Your Bank Account
Or, Pick it Up at Any Participating Money Location Near You
You can use your money for a variety of things; whether it's for rent, home or car repairs, emergency bills, or medical expenses. If you have questions on the stipulations of how you can spend your cash, a loan agent can assist you!
The benefits don't stop once you receive your money, either. With many regular title loans, once the money's gone you're left with the payments, but that's not the case with a ChoiceCash Title Loan.
For starters, every on-time monthly payment gives you a unique opportunity. You could have the chance to obtain an interest rate and monthly payment that may decrease.2 Over the lifetime of your loan, you could see your payments nearly halved, rewarding you with significant savings in the process.
There's an additional benefit if you ever need to borrow more in the future. With ChoiceCash Title Loans, you could be eligible to borrow more money at the lower rate you've worked hard for, allowing you to continue saving money.1, 2
How to Get a ChoiceCash Car Title Loan Online or Over the Phone
Applying for a ChoiceCash Title Loan couldn't be simpler. There are just three easy steps to getting your approved money and they can all be completed without ever leaving the comfort of your own home.
Call or click: If you're looking to borrow money, you only need to call 855-914-2945 or apply online to find out in minutes if the vehicle pre-qualifies. Your loan officer will review your offer with you and answer any questions you might have.
Submit your documents: Your loan officer will also explain which documents you'll need to process your loan. Again, convenience is the key; you can submit your documents online, via email, fax, or even SMS text message.
Get your money1: Once your documents have been reviewed, you only need to sign your agreement and you could have access to your cash within just a few short hours upon approval.
The whole process typically takes less than 24 hours, which can feel like no time at all if you need emergency cash through a car title loan.1
Borrowing money doesn't have to be confusing or difficult, and a ChoiceCash Title Loan is designed to make the process as quick and painless as possible. Call 855-914-2945 or apply online today and you could have the money you need within 24 hours.1