Owning a home is an accomplishment, but maintenance and upgrades can take a toll on your wallet overtime. Do you need money for new windows? If so, you may be considering your loan options. There are plenty of ways to get emergency cash, but which option fits into your budget and schedule?
Learn about the various costs of new windows and how a ChoiceCash Title Loan could help you turn that house into the home of your dreams.1
How Much Will New Windows Cost You?
Getting new windows for your home is one of the best ways to add value to your property and decrease your overall energy bill. Best of all, you may even be able to get a federal tax credit worth up to $500 if you install new energy efficient windows.
But exactly how much will new windows cost you? The cost will depend on the type of installation you do, the glass, the frame, and the material. The average cost of new windows is between $200 and $1,800 per window.
If you don't have enough money to pay upfront for new windows, consider using an affordable ChoiceCash Title Loan to cover the cost!1 You could even be approved for a title loan with past bankruptcy as long as you have a qualifying car and a reliable source of income.1
Types of Installation for New Windows
There are two main types of installation, a pocket installation and a full frame installation.
Pocket Installation: This new window option costs much less than a full frame installation. The original frame and siding is kept, but new glass is installed.
Full Frame Installation: This type of window replacement costs about 20%-25% more money than a pocket installation but can be worth it. New window frames can offer better insulation and more design options to fit your aesthetic.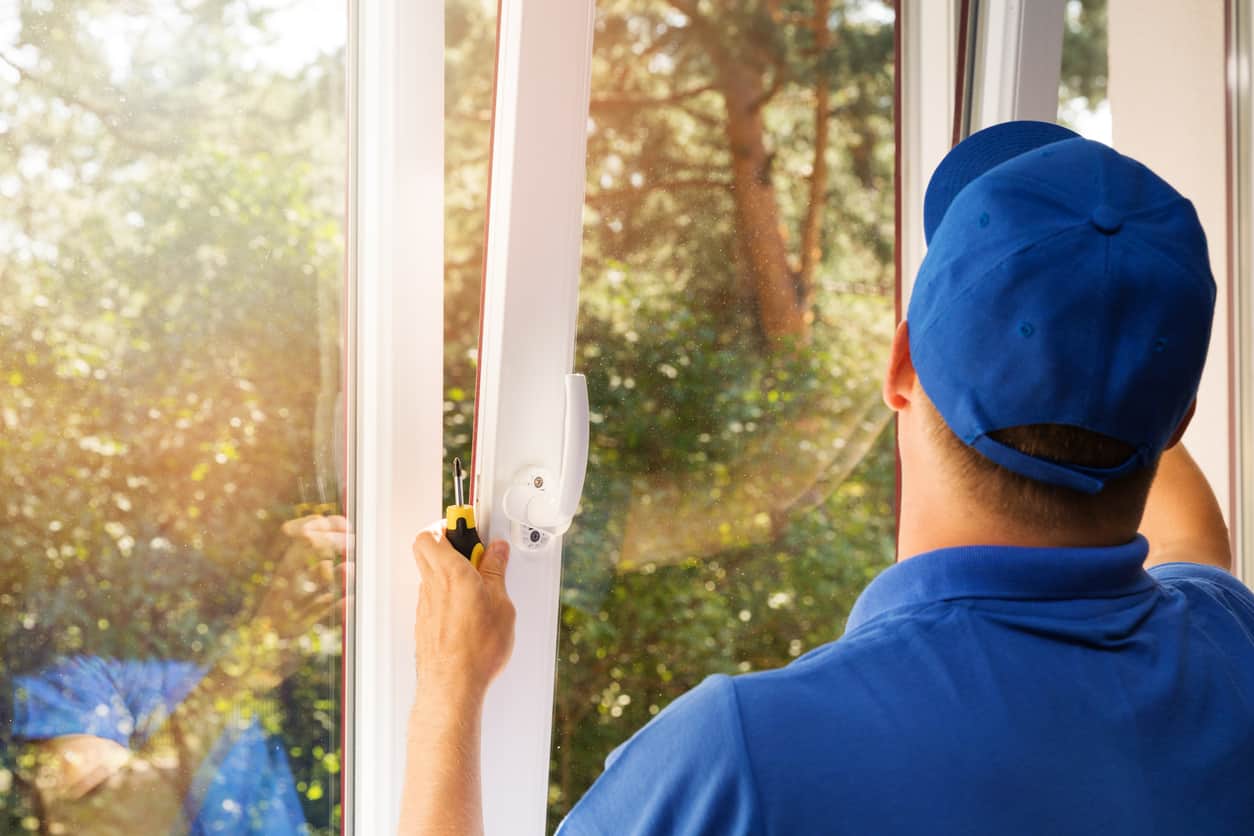 Types of New Windows for Your Home
There are various types of windows to choose from, and you don't have to keep the same type of windows you have. If you prefer the look of a certain window style, you can have it.
These are the most common types of new windows for homes:
Single Hung Windows: This type of window opens from the bottom in an up and down motion.
Double Hung Windows: Similar to the single hung window, the double hung window can be opened from the bottom and also the top.
Arched Windows: While this is a gorgeous window style, it cannot be opened.
Awning Windows: This window opens at an angle by being pushed outward from the bottom. This type of window is perfect for rainy locations.
Casement Windows: This type of window can be opened outward like an awning window but from the side. Turning a crank opens a casement window.
Picture Windows: If you love the views from your home, a picture window offers an unobstructed outlook but it cannot be opened.
Sliding Windows: This window can be opened from the side by sliding the sashes horizontally.
Storm Windows: Living in an area with frequent storms means you need to invest in your home. Storm windows offer better protection than standard windows.
Types of Glass for New Windows
New single pane windows are about $50 to $75 per window, while new double pane windows are about $350 to $400 per window. Older homes typically have single pane windows, but they may not offer a lot of insulation and they do not reduce a lot of street noise. Double-pane costs more per window than single pane, but can greatly reduce cold air, keep in heat, and minimize noises.
Quick Money Loan Options for New Windows
There are various loans to choose from if you need money for new windows. But depending on your repayment preferences, some loan options may not be the best fit for you. Take a look at some popular types of loans and make a confident financial decision.
Using Traditional Bank Loans for New Windows
Traditional bank loans have a lengthy approval process because you have to undergo an extensive background check. If you have bad credit, you may not be deemed eligible to get money for new windows. And even if you are approved, you may only receive a small loan amount that cannot cover the full cost of new windows.
Using Auto Pawn Loans for New Windows
Auto pawn loans may offer more money than traditional bank loans if you have bad credit, but the perks end there. To be eligible, you will need a car because the money for new windows is secured with your car. If you only have one car, you may not want an auto pawn loan because you will likely need to temporarily give up the use of your car until the loan is repaid.
Using Car Title Loans for New Windows
Car title loans are similar to auto pawn loans because the car is used as collateral, but you can keep driving your car with ChoiceCash Title Loans! ChoiceCash Title Loans offer exceptional benefits such as competitive rates, decreasing payments, longer repayment terms, and more.2 A majority of the process can even be completed online for your convenience!
Work with ChoiceCash Title Loans to Get Money for New Windows
ChoiceCash Title Loans can be one of the best fast money options for new windows!1 If you want to remodel your home and get lower energy bills at the same time, now's a good time to get those new windows you want.
The inquiry process is only 3 steps long and you can choose to start online or over the phone! Dial 855-422-7402 or complete the online car title loan form. If you are approved, you could get money for new windows in as little as 24 hours!1