Learn About Online Car Title Loans in Your Area!
It's stressful to need money but not have any. The rise of inflation means life is more expensive, and it can be hard to save up when you're struggling to make ends meet. Not being able to pay bills can affect credit scores, which makes applying for traditional loan funding even more challenging.
If you can relate to any of the situations above, you may think there are no options available. But the good news is that there are! You can inquire about car title loans in Oklahoma City through ChoiceCash title loans serviced by LoanMart.1 The process can be easy, flexible, and quick, with potential access to funding within 24 hours of inquiring.1
Learn why ChoiceCash auto loans serviced by LoanMart in Oklahoma City may be an excellent option for people without a strong credit background.1 Today, you can begin the process by filling out this inquiry form or calling 855-914-2945.
How Do Car Title Loans Work in Oklahoma City?
The process for inquiring about ChoiceCash title loans serviced by LoanMart in Oklahoma City is easy!1 A car title loan in Oklahoma City works by allowing borrowers to use their car's title as collateral for funding. If you are approved, a title loan lender would put a lien on your vehicle's title during repayment. This is considered a secured loan because your car serves as the 'insurance' in case you don't pay back the funds.
Car title loans come with similar risks to other loans. If you miss payments on a title loan agreement, you risk having your car repossessed. However, this is usually the last resort that any lender wants to take! If you are struggling with payments, you should reach out to a lender directly, and you may be able to explore your available options, such as refinancing.
On the other hand, unsecured loan lenders rely almost solely on a person's financial history to determine if they're eligible for loan funding. This conditional approval is why it can be challenging to get approved for financing if your score is too low. If you do get approved with a low score, you may receive a funding agreement with high-interest rates and hidden fees!
With a ChoiceCash title loan serviced by LoanMart, your credit score will be considered, but it is not necessarily the main focus during approval.1 Instead, what matters most is:
The Value of Your Vehicle
Demonstrate the Ability to Repay Your Loan
Your car's value and equity may impact whether or not you get approved for a title loan! If you have additional questions about a title loan in Oklahoma City, call a title loan agent at 855-914-2945 today.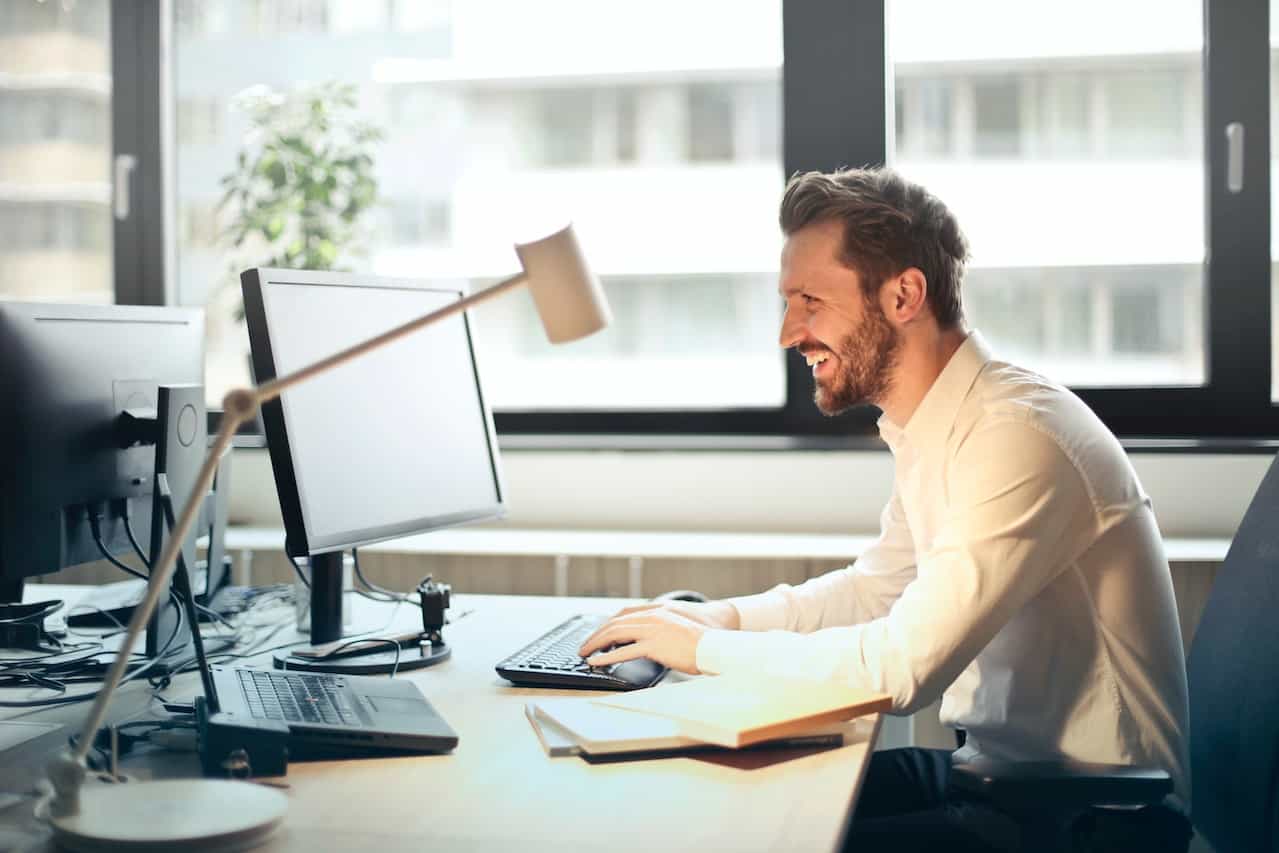 Are There Other Names for Title Loans?
While this type of financing is a relatively new agreement compared to others, there are numerous names they can be referred to. The first title loans were given out in the early 1990s and have grown increasingly popular since then. They are similar to other secured loans, like payday loans or cash advances, because they are short-term loans meant for short-term financial help.
They are most commonly referred to as car title loans but can also go by:
Title loans
Auto title loans
Pink Slip Loans
Auto Equity Loans
'Pink slip loans' is a somewhat outdated term for car title loans. In the past, in some states, car titles were printed on pink paper to prevent people from losing important documents. These days, digital versions can be stored within the DMV to prevent loss, keep things better organized, and make producing replacement documents much more accessible.
While there are a few different names for title loans, they can be a great resource if you want to utilize the amount of available equity in your vehicle.
What Are the Requirements for a Title Loan in Oklahoma City?
Inquiring for a ChoiceCash title loan serviced by LoanMart can be easy, but you must meet a few requirements before getting started.1 The good news is that these criteria are relatively straightforward, making them accessible to people from various backgrounds. You must:
Be an Adult at Least 18 Years Old
Have a Qualifying Vehicle
Demonstrate the ability to repay the loan
You must be an adult at least 18 years old to inquire about a title loan in Oklahoma City. Additionally, you must have a qualifying vehicle. Contact a ChoiceCash title loan agent to determine whether your situation qualifies for inquiring.1
Finally, you must show proof of a steady income. This doesn't necessarily mean you must work a traditional 9-5 job to inquire about title loan funding! Many acceptable forms of alternative income may be accepted during the inquiry process.1
What Documents Do I Need for a Title Loan in Oklahoma City?
Before you can achieve final approval for a ChoiceCash title loan serviced by LoanMart, you must produce the necessary documentation during the inquiry process.1 This is paperwork that most adults have on hand; therefore, it shouldn't be complicated to gather it all! If you're missing anything, you can always contact the Oklahoma DPS to find out how to replace them.
To inquire about an auto title loan in Oklahoma City, you will need:
Government Issued Photo I.D. Or Oklahoma State I.D.
Proof of Residence
Proof of Income
Qualifying Vehicle
Recent Photos of Your Car
You can prove your age and identity by showing a government-issued photo I.D. or an Oklahoma State I.D., like a driver's license or a passport. You must also show proof of residency in the state of Oklahoma. While ChoiceCash title loans serviced by LoanMart are available in many states, they are not available in all of them.1 You can prove where you live by showing a piece of official mail, like a utility bill or a bank statement.
Proving a steady income is intended primarily for showing title loan lenders that you will be capable of repaying the funds. As mentioned earlier, you don't need to work a traditional 9-5 position to potentially qualify!1 Below are examples of alternative income sources that may be accepted during your inquiry process:
Worker's Compensation
Social Security Benefits
Alimony/Child Support Payments
Settlement Funding
Self-Employment
You also must show that your vehicle qualifies for funding through a short questionnaire and vehicle inspection. The good news is that you can get both of these things done online in no time!1 Contact a ChoiceCash title loan agent to find out if your situation is acceptable for inquiring about the funds you need.1 Call 855-914-2945 today!
Finally, you may be asked to show recent pictures of the car you're using for a title loan. This financing agreement can depend on how much value is in your vehicle; therefore, it's important to prove what condition it's in. You can conveniently send all these documents online instead of heading to an in-person location!1
How Much Cash Can I Expect From a Title Loan in Oklahoma City?
If a consumer qualifies for title loan funding, they are probably wondering, 'how much cash can I get from this agreement?'. The answer depends on several factors, including how much equity is in your vehicle and how much income you make.
You can figure out car equity by taking the overall market value of a car and subtracting how much is still owed on it in payments. If you want help estimating your car's equity, you can use this helpful calculator tool available to ChoiceCash title loan borrowers! Additionally, you can use websites like Kelley Blue Book to receive an estimate of your car's value.
Minimum loan amounts may depend on these factors and may be a percentage of whatever the numbers are. When looking at a car during the inquiry process, title loan lenders may take these criteria into account to determine its value:
Make, Model, Style, Year:
The make, model, style, and manufacture year of the vehicle can significantly impact how much value it's worth. An older car doesn't necessarily mean it won't be worth much! Many vehicles remain popular because they are in high demand, with examples that include the Ford F-Series and Honda Civics.
Overall Condition:
Have you taken good care of your car over the years? Do you take it in for regular maintenance checkups? Or fix minor car repairs? These are all questions you should ask yourself when considering your vehicle's overall condition!
Mileage:
Cars with high mileage may not be worth as much as cars that haven't been driven often. A vehicle with over 100,000 miles can indicate lots of wear and tear on the engine; therefore, it may not last. As long as you've driven your car an average amount, you shouldn't worry about losing much value- although cars with high mileage may still qualify for a car title loan.1
Modifications and Upgrades:
Some upgrades to your car can add value, like replacing the tires or front windshields, but some modifications can negatively impact its worth. Examples include adding a loud exhaust or alloy rims. Keep that in mind when you want to personalize your vehicle in that way!
What Can I Use My Loan Proceeds Towards?
Loan proceeds for qualified borrowers can be used for many things. Many Oklahoma City residents are experiencing financial difficulties, similar to people all over America. Below are examples of hardships that may alleviate if you're approved for a ChoiceCash title loan serviced by LoanMart:1
Rent Payments:
Covering rent or mortgage payments can be stressful. It doesn't help that the rise of inflation has caused an increase in prices across the board, which means there may be less money to pay for living expenses. A title loan could be used to alleviate this burden if you are approved.
Medical Expenses:
Unexpected medical expenses can cause immediate cash needs for many residents of Oklahoma City. It's no surprise that the healthcare system in America is costly, and it can be even more challenging to pay medical bills when an emergency happens! Consider inquiring about title loans if you need potential access to fast cash for a medical expense.1
Household Purposes:
Paying utility bills and other living expenses can cost a lot! That doesn't leave much room for covering different things, like household purposes. Maybe you've wanted to renovate your home for a while but never had the funding to make it happen. Inquiring about a ChoiceCash title loan serviced by LoanMart may be able to help!1
Daily Expenses:
As mentioned above, the rise of inflation means that everything costs more money. Paying for things like food, clothes, housing, and utilities can be downright stressful. Getting help with those daily or monthly expenses can make a big difference in a person's life! Inquiring about a ChoiceCash title loan serviced by LoanMart could potentially alleviate some of that stress.1
How Can I Receive My Title Loan Funds and Pay Them Back?
If you are a qualified borrower, you might be wondering how you can receive your title loan funds. You have several options when it comes to accessing the money! You can:
Have the Funds Direct Deposited Into Your Bank Account
Receive a Check in the Mail
Pick Them Up at a Participating Money Transfer Location
Paying back your certified funds as a qualified borrower is very important too. If you miss payments, you risk having your car repossessed. You can ensure that you pay back the money quickly by:
Setting up Automatic Payments From Your Bank Account
Send a Check in the Mail
Pay Them Back by Visiting a Participating Money Transfer Location
Inquire About a Car Title Loan in Oklahoma City Today
Don't let the stress of having a poor credit history stop you from inquiring about car title loans. When a financial emergency happens, you should be able to take care of it by accessing fast cash! Inquiring about a ChoiceCash title loan serviced by LoanMart in Oklahoma City could be the positive loan experience your situation deserves.1
The title loan approval process focuses on how much value is in your vehicle and how much income you make. There are also competitive interest rates available for qualified borrowers and no prepayment penalties to worry about, which means it can be a much easier loan process for some people!1
Customers simply need to meet the requirements, like having a qualifying vehicle, showing income proof, and providing the necessary documentation. Inquiring about online title loans has never been easier with ChoiceCash title loans serviced by LoanMart!1 Get started in Oklahoma City today by filling out this inquiry form or calling 855-914-2945.