Is It Possible to Refinance an Auto Title Loan in California?
Suppose you currently have a car title loan in California. In that case, you may already know how they work and the process of obtaining one. When you use your car's title as collateral, the title loan lender adds themselves as lienholders until you repay the loan in full. But what if your monthly payment has become unmanageable? You may be considering refinancing your title loan as an option to alleviate this situation.
Borrowers choose to refinance a title loan for many different reasons, such as:
To Receive More Optimal Interest Rates
To Get Lower Monthly Payments that are Affordable
Get More Time to Pay Back a Loan
Choose a New Lender or Servicer with Better Customer Service
Whatever the reason is to refinance an auto title loan, there are options available! However, only one resource gives you the chance to earn monthly payments and interest rates that may decrease.¹, ² With a ChoiceCash title loan, you could pay off your existing loan and put some much-needed money into your pocket.¹Qualified borrowers could receive emergency cash in as little as 24 hours!¹
Read below for more information about how to refinance a car title loan in California, or speak with a ChoiceCash title loan agent at 855-914-2945 today.
How Does Car Title Loan Refinancing Work?
Refinancing a current title loan means replacing your loan debt with another to obtain different loan terms. You can choose to refinance title loans with your existing lender or find another with flexible terms.
The process to refinance your title loan is similar to inquiring about one and might only take three steps:
Inquire About a Refinanced Title Loan
Submit Some Required Documentation
Sign the New Title Loan Contract
In addition to getting better loan terms with a new lender, you could obtain other advantages through auto title loan refinancing. Some of those potential perks could be:
Improved Interest Rates: A common reason people seek car title loan refinancing is to get optimal interest rates. Interest is essential to your loan, as it could determine how much you'll pay off in the long run. The less the interest rate is, the less you will eventually repay. Fortunately, secured loans like a title loan could offer competitive interest rates!¹
Longer Title Loan Terms: If you are facing a tough financial situation and need more time to pay the loan, refinancing could help you achieve that. Firstly, you could call your current title loan lender to see if they're willing to make an extension or change the terms of your loan. If they are not, you may be able to refinance your current title loan with a new lender to obtain longer terms.
Obtain More Cash: Depending on your vehicle's value and your income, you may be able to get more funds when you refinance a car title loan.¹ But no matter what cash total you'd earn, a portion of the money you're approved for could help take care of the remaining balance of your existing title loan.¹
Once your loan details are settled and the refinance process is complete, you could start repaying your title loan. Speaking of payments, when you inquire about refinancing through a ChoiceCash title loan, you could find several payment methods that work for you:
Set Up Automatic Payment Withdrawals to Make the Monthly Installments For You
Use Your Smartphone and Pay Through the App
Pay Online via the Online Portal
Pay via Phone By Using a Credit or Debit Card
Send Overnighted Checks to the Payment Center
Visit Any Local MoneyGram Location to Make Title Loan Payments In Person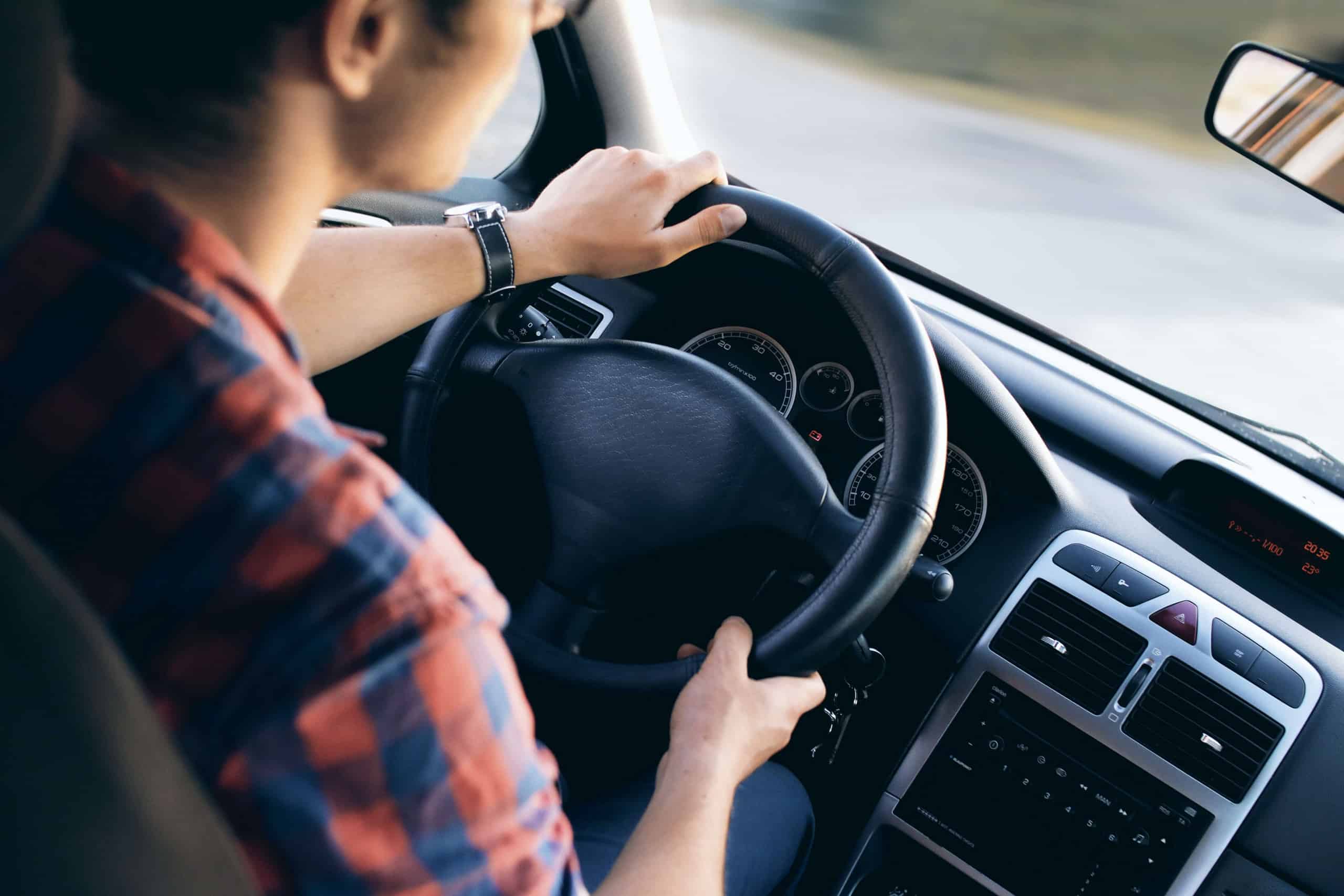 Who Qualifies for Title Loan Refinance in California?
To qualify for an auto title loan refinance, you must meet the following requirements:
Your Vehicle Must Have a Certain Amount of Equity
Your Current Title Loan Must Not Be in Default
You Must Have the Ability to Repay a Car Title Loan
During the title loan process, you use your vehicle's title as collateral to secure the loan. If you cannot repay the remainder of the loan, a title loan lender may repossess your car and sell it to recoup the lost funds. While this is usually the last case scenario, your vehicle must have enough equity to qualify for the funding you borrow.
But what if you don't know your car's current equity amount? That's okay! Many vehicle owners might not know it either. While people tend to use Kelly Blue Book to find their vehicle's equity, there is an online calculator tool for ChoiceCash title loan borrowers to quickly find an estimate with a quote, free of obligation!¹ Just input the following details from your car to use the calculator:
The Year a Manufacturer Released the Vehicle: Recent models usually have more value than older cars. Typically, newer cars will have less mileage on the odometer, increasing their market value.¹ However, if the vehicle is a classic car or it is a popular make and model, it may still have substantial value.1Your car may retain a good amount of value if you have maintained it well and it is in good condition.¹
The Current Odometer Reading on the Vehicle: The number of times a borrower uses a car is critical to its value. Car title loan lenders read the odometer to determine how much you've driven the vehicle and if it's well-traveled. It could also influence a lender's estimate of how long the car has left before its life expectancy runs out. Although the vehicle must have low mileage to retain a high-value rate, you could still have enough equity to qualify for a title loan.¹
The Make, Model, and Style of the Vehicle: Cars manufactured from a popular make or model often hold plenty of value, even years later. If your vehicle has significant fuel economy, it could also obtain a high-value rate! The paint, style, and technology packages also contribute to the resale value of a car. The style of a vehicle typically refers to sports cars, minivans, compact cars, station wagons, convertibles, and other variations.
The Current Condition of Your Vehicle: A car's condition is one of the most important factors contributing to its value. The condition refers to any internal or external surface damage made to the vehicle. If you consistently maintain your car, you could receive a high-value amount.¹ Things to look out for include oil changes, tire rotations, mechanical malfunctions, and a clean engine compartment. Make sure the car is clear of any visible damage, or keep it to a minimum. Some examples of damages can be dents, paint scratches, or a dinged windshield.
Any Alterations or Modifications Made to the Vehicle: Before you decide to modify your car, it's important to consider how that could impact its worth. Unfortunately, many alterations, such as spoilers, beaded seat covers, alloy wheels, or custom stereos, could hurt a vehicle's value. Yet, not every modification has the same negative effect. If you upgrade your vehicle's engine or exhaust, your car's value could increase!¹
Contact a ChoiceCash title loan representative to see if your current equity is enough to warrant a refinance. There are ways to potentially boost your vehicle's value!
What Documents Will You Need to Refinance Your Car Title Loan in California?
Once you decide to refinance your title loan, you will need to gather your documents to start the process. Luckily, you would likely only need to provide the same paperwork you used to inquire about your current car title loan!
In case you needed a reminder, here are the documents you would need to submit when you apply for title loan refinancing in California:
Proof of Reliable Income: To obtain a new car title loan, you must show that you have enough money to make monthly payments. However, you don't need a 9-5 job to satisfy this requirement¹; you could just present alternative forms of income to prove you can pay back California title loans! You could validate that by showing recent bank statements, retirement income, pay stubs, settlement income, worker's compensation, a letter of employment from your employer, pension income, Social Security/Supplemental Security Income, etc.
The Auto Title Loan Agreement: You must provide the original agreement you signed to start the refinance process for a title loan. This document will include all of the necessary information, such as how much you originally borrowed and at what rate.
Proof of California Address: To prove you currently live in California, you can use recent credit card statements, lease agreements, mortgage statements, utility bills, recent phone bills, etc.
Proof of Government-Issued Identification: A ChoiceCash title loan representative can verify your identity if you provide a government-issued photo identification card. You could use different documents such as your passport, California driver's license, or other certified state identification cards. Dial 855-914-2945 if you have any questions about what other forms are acceptable for this part of the inquiry process.
The Title to Your Vehicle: As you may already know, your car's title must be in your name to qualify for a car title loan. Yet, if you share a name on it, you may still be able to get the funds you need to refinance a loan.¹ Also, don't worry if you lost or misplaced your title, as a ChoiceCash title loan agent could help you find out how to request a transfer or replace it with a new one at your local Department of Motor Vehicles(DMV).
References: These can be personal, professional, or both.
With all these documents on hand, you could easily inquire about car title loan refinancing!
With a ChoiceCash title loan, you have the option of sending your documentation online through the online portal.
When Should You Refinance Auto Title Loans in California?
Borrowers refinance their loans for various reasons. Not everyone has the same financial situation or circumstances, so your reason may differ from others. However, here's when to consider refinancing your car title loan:
Whenever your current loan has high-interest rates that you cannot afford to pay.
If your financial situation has changed and you struggle to make monthly payments, consider how refinancing your title loan could help change your budget.
Customer service can make or break your loan experience. No one wants to deal with a lender that mistreats them or doesn't know what they're doing. If you're unhappy with your title loan lender, refinancing your loan with another lender could lead to better service.
Suppose you need more time to repay your loan and your current lender does not offer optimal loan terms. In that case, it may be time to refinance. With most lenders, your loan terms are set in stone and are hard to change. But when you refinance your current loan and choose a ChoiceCash title loan, you could benefit from monthly payments that may decrease if you're on time with each installment!²
What are the Benefits of Refinancing Car Title Loans in California?
When you refinance a title loan, not only could you get new loan terms, but additional benefits as well!¹ In addition to the perks you may have previously read, you could anticipate these other significant advantages:¹
No Hidden Fees
Many loan options tend to surprise borrowers with hidden fees, leaving people in a tough financial spot. However, when you refinance with ChoiceCash title loans, you wouldn't have to stress about hidden fees or balloon payments!¹
No Prepayment Penalties
Some lenders will punish borrowers that decide to pay a loan early. But you wouldn't have to worry about that when you opt to refinance a title loan!¹ With ChoiceCash title loans, expect no prepayment penalties.
Flexible Online Approval Process¹
Since collateral is the primary basis for loan approval, the inquiry process could be much more flexible than traditional loans!¹ Even if your credit score is less than ideal, it wouldn't necessarily lead you to be denied a title loan.¹
Get a Payment You Can Afford¹
Refinancing your current loan may be the best solution if you have issues during the repayment process.¹ When you refinance your car title loan with a ChoiceCash title loan, your loan payments could become affordable to suit your financial situation.¹
Don't get stuck with an overwhelming loan and payments you can't manage. Inquire about a ChoiceCash title loan in California to determine if you qualify in no time!¹ You could complete the entire process without needing to leave your home and receive cash in as little as one business day.¹ Call a ChoiceCash title loan agent at 855-914-2945 or fill out a preapproval form online to start on your loan inquiry today!