Wow! You finally had your car for over a year now. You've been able to be accident-free, and save a great deal on gas. You feel like you made an excellent investment in your vehicle. Right before you get excited about your one-year anniversary, you remember that you're driving around with expired tags.
Did you know, any time you purchase a vehicle there are a few things that are mandatory to have. Up-to-date tags are one of those important things. You may be thinking, "Will I be able to get a title loan to pay for new tags?" New tags can be quite costly, especially if you are already in a financial pickle. Below should answer some of the questions you have. If you're a car owner, there are a few things you're legally required to have updated with your car, including:
A Valid Driver's License,
Insurance,
And Vehicle Registration.
What Will Happen If I Don't Update My Expired Tags?
It can be incredibly frustrating to be a car owner. You have to make sure you have insurance, the vehicle title in your name, and not to mention, a car that you actually like. It can be expensive to maintain your car every year and pay to update your registration.
So, you may be tempted to just give up keeping your vehicle registration up to date and avoiding expired tags. The issue with this is that if you pretend the problem doesn't exist, it won't magically go away. Don't press your luck with the law to try and see how long you can get away with it. It's understandable if you just don't have the money to focus on getting your tags up to date right now.
If you choose to continue driving with expired tags, you are sadly in for a rude awakening. There are penalties for that. In the United States, driving around without legitimate tags is against the law. Unfortunately, when you break the law there are repercussions. In the event you are pulled over, you may be faced with additional fines. This means not only do you need to pay to get your tags up to date, but you also need to pay the fines. So, in other words, it costs more money to go without your tags than to bite the bullet and get new ones.
As mentioned earlier, you honestly may not have the money right now to get new tags. You have rent due, credit card bills, and the responsibility of putting food on the table. That's a lot on your plate. Luckily, there are alternative options for those who find themselves in a financial pickle.
How Can a Title Loan Help Me With My Expired Tags?
Some loan options only allow borrowers to take out a few hundred dollars at a time. They also require borrowers to have a substantial credit history in order to qualify for cash. The great thing about title loans is that they can allow borrowers with diverse financial backgrounds to apply for a title loan.1 So, if you ever had an eviction, compromising credit, or late payments, you may still be eligible for a title loan.1 This is great news for those who are in need of extra cash but may be afraid that they won't qualify for a loan.
You may be thinking, "This is great, but what does this have to do with my expired tags?" Expired tags can be quite expensive, and a title loan may be just what you need to cover the charge on your credit card to pay for new tags. A title loan is based on the borrower's car value and ability to repay the loan. Essentially, you can borrow off of the available equity in your car and get the cash you need through a car title loan, without the need for perfect credit!1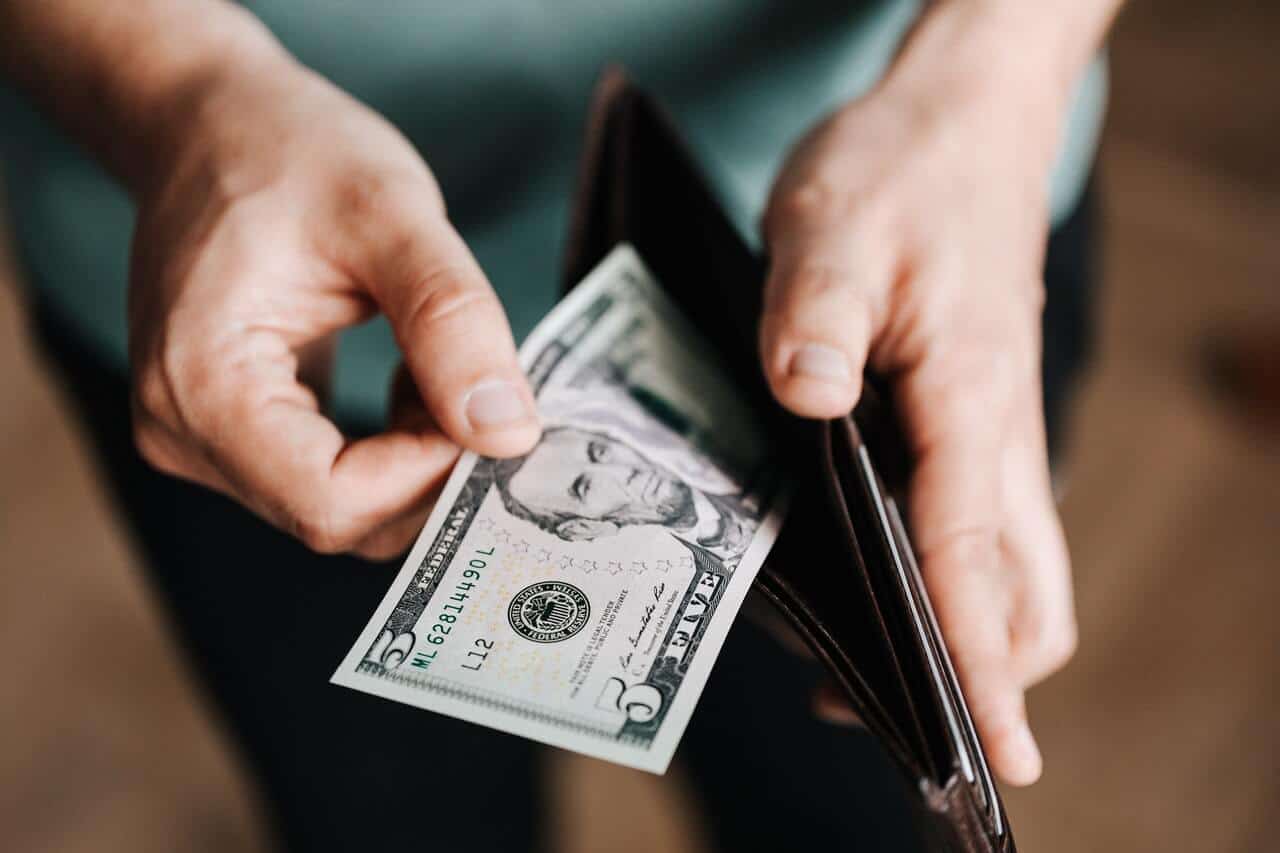 What Types of Vehicles Will Qualify for a Car Title Loan with Expired Tags?
Now you understand you can potentially use money from a title loan to remedy the expired tag situation. The only question is, " What vehicles typically receive the most money if I want to get a title loan with expired tags?" Borrowers from all sorts of financial backgrounds are welcome to apply for a car title loan, even if they do not have a luxury car. The amount of money a borrower might receive is largely contingent upon the value of the vehicle and the ability to repay the loan.1
Let's dig deeper. The value of a vehicle is determined by its demand on the market and the amount of equity the borrower currently has on said vehicle. When discussing the concept of equity, that can be worrisome, as most people aren't privy to the ins and outs of financial terminology. A lot of financial experts throw that word around. The equity in a vehicle is quite simple to understand. The types of equity are split up into two categories.
Positive Equity – This is when you owe less on your vehicle than the amount it is worth. So, think about it. When will your car be paid off? Do you only have a few more payments to go and by the end of the year, you will officially have it paid off? If you're only a few monthly payments shy of being car note free, you may have positive equity in your car.
Negative Equity – Is it going to be a while before your car is paid in full? Is your car worth less than the amount you still owe on it? If you owe more on your car than what it is worth, then you may have negative equity in your car.
In addition to determining your car's equity, you also need to consider how the consumer market will view your vehicle. It is no secret that the value of a vehicle is directly proportional to its demand in the market. Below, you will find more information on what this means. Here are a few things to consider when determining your car's value.
Make and Model of Vehicle – Did you know that there are certain cars that are guaranteed to sell every single year in the market? Can you guess a few? Vehicles like Nissan Altima, Toyota Camry, Ford F-Series, Honda Accord, and Honda Civic are among the most popular cars in America. You probably know at least three people with each of the cars mentioned. One thing is for certain: popularity never goes out of style. If you drive a popular vehicle, you are likely to receive a larger loan amount when applying for a title loan.1 This is because consumers are buying traditionally reliable vehicles that hold equity.
Year of Vehicle – Now, the year of the vehicle is important for two main reasons. One reason is that if a vehicle is newer; well then, consumers will come to the conclusion that there's not a lot of wear and tear on the vehicle. The engine has likely been used less and the mileage on the odometer is not high. Another reason why the year matters is because of technology. It is no secret that this is the age of technology forward devices. Technology provides a sense of comfort, ease, and relaxation to the human experience. People want that experience in their cars as well. Look at your vehicle. Do you have the Bluetooth option? Do you have carplay on your dashboard? Think to yourself, "Does my car provide a sense of ease?" The answer to that question may give you a sense of how much your car is valued.
Mileage on Vehicle – Place yourself in the mind of the consumer market. Would you want to purchase a car that has thousands of miles on it? Why not? Most likely your answer deals with what high mileage can imply. It is no secret that cars with higher mileages often require more maintenance. Even when people buy used cars, they want to feel as though it will not require a lot of maintenance. Typically, reasonable to low mileage vehicles are valued higher than high mileage vehicles.
Current Condition of Vehicle – Do you get your oil changed regularly? Are you always up to date on inspections? Do you rotate your tires frequently? If so, your car may be in good condition.
Reasons Someone May Have Expired Tags
Having expired tags can happen so easily. Think about everything that has happened this past year. Updating your tags may be the least of your worries. It can be hard to keep up with everything! When life is happening, it may seem like your car problems are mediocre, but if left unattended, it may cause you a major headache. Having expired tags is more common than you think. Below are a few reasons someone may have expired tags:
Inherited a Car – You may have inherited a Toyota Camry from a relative that is still in good condition. As soon as your vehicle gave you trouble, you didn't have a worry in the world, because you had that Toyota Camry to fall back on. You thought since you inherited it you would assume no financial responsibility for it. Unfortunately, that is not how it works. When you own a car, in addition to having the vehicle title in your name and having insurance, you also need to make sure the tags are up to date.
A Gifted Vehicle – You've been driving your Nissan Altima your parents bought for you back in college for several years now. Although you may be driving it assuming no financial responsibility falls on you, you are still required to make sure all documents are up to date. This will eliminate confusion should a police officer pull you over.
Relocated to a Different State – You did it! You finally left your hometown. It wasn't easy, but you knew there was more opportunity elsewhere. Moving is already extremely stressful. You have to pick an apartment, hope, and pray that your credit score is high enough to be approved without a cosigner, and then actually move in. It can be quite challenging to remember something as simple as having up-to-date tags sometimes.
While having expired tags on your car is one of those things that seem insignificant; it's time to pay the penalty for not having them up-to-date once you get pulled over.
If I Get a Title Loan with Expired Tags, How Can it Help Me?
Title loans can be a great option for borrowers in need of emergency funding. If you are approved for a title loan, you can receive emergency funding within days.1 When an urgent situation arises, you don't have weeks and weeks to wait.
If you used your credit card to correct those expired tags, you may be able to use your title loan funds to lower your utilization after receiving approval!1 Below are a few ways you can receive your urgent funding should you be approved for a title loan.1
Debit Card
Check in the Mail
Picking Them Up at Any Participating Money Transfer Location Nearby
ACH to Your Checking Account
Approved borrowers through ChoiceCash Title Loans may be able to get their cash in as little as one business day!3
How Can I Apply for a Title Loan to Fix My Expired Tags?
Now that you realize how beneficial title loans can be, especially when you're in a pinch, you're finally ready to replace those expired tags! The online inquiry process is simple and can be completed in just three steps for your convenience.1
Step 1: Call or Visit Online
Get started on the inquiry process by going online and filling out a prequalification form. Or, give one of the professional loan agents a call at 1-855-914-2945. The initial form will ask for some basic information about yourself and your income, as well as your car.1 This is the step where you will be able to find out if you've been preapproved.1
Step 2: Send in the Documents
Just like with any loan application you will need to send in a few verifying documents. These documents are meant to verify your information and speed the inquiry process along! You will be expected to need:
Proof of Residency
A Government or State-Issued Photo ID
Proof of Income
Recent Pictures of the Car
Title of the Car in Your Name
Step 3: Get Your Money
Once the loan agent verifies your documents, the next step is simple. If you meet the qualifications, you'll be notified about your approval.1 Once approved, you'll be able to discuss your desired method of payment with your loan agent and go over the terms of your loan contract.
It's that easy to apply! So why wait to see if you are qualified for the cash you need? If you want to get a title loan with expired tags, you need all the help you can get. Inquire today by going online, or call 1-855-914-2945.
Frequently Asked Questions:
What Happens if I Don't Update My Car Tags?
If caught driving an unregistered vehicle or one with expired tags, you could face legal trouble and pay fines. If you haven't updated your tags for more than six months, your car can potentially be impounded.
How Can a Title Loan Help With Expired Tags?
Renewing your car registration costs money, and applying for a title loan could provide you with the help you need to cover things afterwards. To apply, you must also be an adult, have a qualifying vehicle title, and be able to provide proof of income.
Can I Qualify for an Auto Title Loan With Expired Tags?
No. You need a current car registration certificate to inquire about title loan funding. Car tags ensure that you are the owner and the vehicle is safe to drive. You can use potential title loan funds to help cover tag renewal costs afterward.
Why Would Someone Have Expired Tags?
As a driver, you must update your car tags every year or two. It can be an easy thing to forget over time, but it's essential that you keep car tags current. Expired registration can lead to legal trouble and extra fines.
What Types of Cars Can Qualify for a Title Loan With Expired Tags?
Many different car types are acceptable during a title loan inquiry. Borrowers from various financial backgrounds are welcome to apply for funding if their vehicle has some positive equity and they can show income proof.