Interest Rates! That seems to be the spookiest phrase when going through any loan process. Can you afford the interest rates on a loan? Are you going to be paying more in interest than the actual price of the loan? Interest in title loan rates is dependent on a multitude of factors.
ChoiceCash Title Loans, serviced by LoanMart, can provide qualified borrowers with competitive interest rates so that choosing the right loan doesn't feel like such a hassle.1
What Do I Need to Know About Interest on Car Title Loans?
Several Americans skip the step of analyzing their interest rates when qualifying for a loan. Ill preparedness can lead to being overwhelmed by the amount of interest owed on a title loan. It is in the borrower's best interest to go in-depth into the ins and outs of interest rates for each loan.
For your financial well-being, make sure you choose the loan that best aligns with your ability to keep up with the interest rate. While you may be thinking, "Well, what is the point of having interest rates at all?" Interest rates will come with any loan you apply for, as it costs to borrow the money. This means auto title loan rates are just interest rates!
This cost could be a one-time fee upfront, or it could be a continuous fee depending upon your loan agreement. Interest rates are typically associated with the following:
Banks
Credit Unions
Lenders
Financial Institutions
Amortized Loans: This means the borrower will have a set of scheduled payments over the course of the loan term. The payments consist of the principal loan in addition to the interest charges. Typically, with an amortized loan, you will pay both the principal and interest at the same time.
Principal Loan: This amount is the price of the original loan. For example, if you were approved for $11,000, and you accepted it, that $11,000 would be your principal loan amount.
Interest Charges: Interest charges are applied to a loan as the cost to borrow the cash. Interest rates vary depending on the loan the borrower chooses as well as the lender the borrower decides to work with. Typically, interest rates are dependent on how worthy a borrower's financial situation is. The higher their credit score and the less likely they are to default on the loan, the likelier it is that the borrower will receive a lower interest rate.
Title Loans can be amortized loans; this allows the borrower to pay both the principal loan and interest charges simultaneously. Borrowers often favor amortized loans as they can save them money over time. ChoiceCash Title Loans serviced by LoanMart can offer qualified borrowers the advantage of amortized loans!1
What is the Average Interest Rate for an Auto Title Loan?
Several factors determine the average interest rate on a loan, including:
The Source of the Loan: Different lenders have different policies. Borrowers are often subject to the policies and regulations of the lender they choose to borrow from. Typically, short term loans will have higher interest rates than long term loans. Title loans can be anywhere from 30 days to a few years depending on the provider and option you select. With loan options like ChoiceCash Title Loans, you could have a significant amount of time to repay your loan. This can often mean more convenient interest rates and attractive loan terms that fit your financial situation.1
Your State: Different states have set legislation that lenders are obligated to abide by. Some states will regulate the length of a borrower's loan term as well as the amount a borrower is able to receive from their lender. Interest rates may also be regulated, so title loan rates can be regulated as well. Title loans may not be available to you in every state. However, there are a significant amount of states that allow them.
The Value of Your Collateral: A borrower's collateral is what secures their funding. Coincidentally, the more valuable your collateral is, the likelier you are to be approved for more cash.1 There are a few factors that go into a vehicle's value:

Make/Model of Vehicle
Current Mileage
Current Condition of Vehicle
Any Modications to the Car
The Style of the Car and the Year it was Manufactured
Your Credit History:Title loans often offer more competitive interest rates because they are considered to be secured loans.1 Many borrowers that have less than stellar credit opt for more alternative loans such as title loans. Title loans can also be more flexible in the approval process because they are secured loans.1
The Length of Your Loan Term: The length of your loan term will also impact your interest rate. Once a borrower speaks to an agent about their loan options, the agent will go through the length of time the borrower has to pay back the funds. Typically, a longer loan term will mean lower interest rates.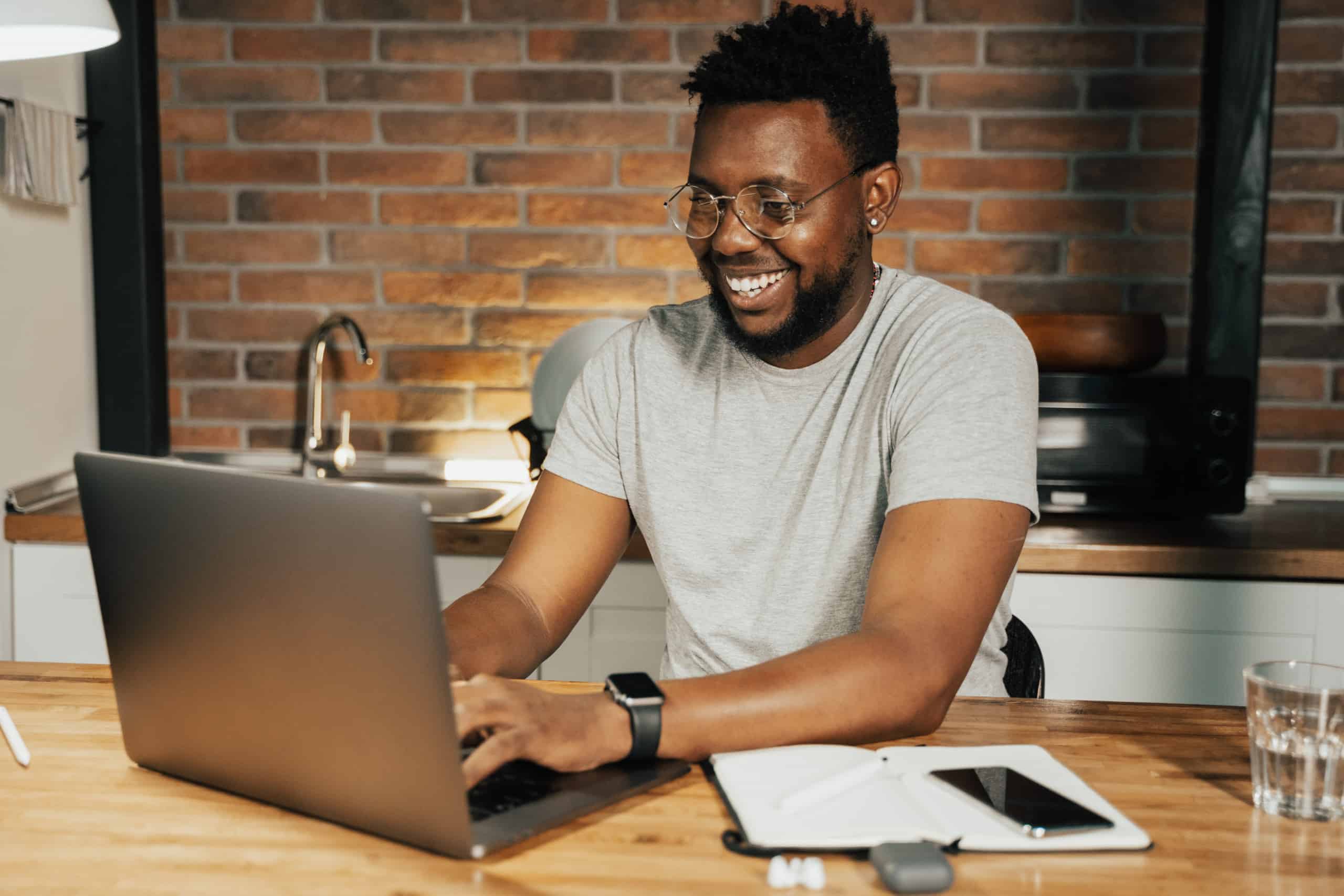 What Are the Car Title Loan Rates if I Have Bad Credit?
Curious about title loan rates? If your credit is less than ideal, you may not receive the interest rates you want from an unsecured loan. With inflation on the rise every year, and pay wages remaining the same, it can become quite challenging to keep up with all of your bills. As a result, you may not be confident in your credit history, as many lenders may turn you away if there are several blemishes on your credit.
Thankfully, with a car title loan, your circumstances can be different.1 Title loans are increasingly popular among borrowers with below-average credit because the approval process is highly flexible, and the loan is secured through collateral.1 Whether your credit history shows missed light bill payments, a high credit utilization, or even eviction, title loans could help borrowers from a diverse credit history background.1
Remember: title loans are secured through collateral; a borrower's credit history is not the primary determinant of the approval process.1
Although approval is not solely dependent on a borrower's credit history, their interest rate is often is influenced by it.1 There are two things lenders consider during the approval process:
The Value of the Borrower's Collateral
For a car title loan, a borrower will use their vehicle's title as collateral for the loan. If you do not currently know the value of your car, that is not an issue. There are several sites online that can assist you with finding the information you'll need. Below are three resources you can use:
Kelley Blue Book Online
Dealership or Online Appraisal
The Borrower's Monthly Income
Your income and income to debt ratio are also factors that a loan agent will use to evaluate your eligibility for a title loan. If you have proof of income and a title in your name to a qualifying vehicle, it can be easier than you think to get the title loan rates you want and the cash you need!1
Even if you are not 100% confident in your credit history, you are still encouraged to inquire about a title loan.
Who Qualifies for a Competitive Car Title Loan Rates?
While you may not qualify for stricter types of funding options, a car title loan can be different.1
The good is news: United States citizens from a variety of financial backgrounds are more than welcome to inquire about a title loan. Just like with any loan, there are a few requirements to check off before you can meet loan eligibility. Each state has slightly different requirements, but a few general checkpoints are below:
Applicants Must be 18 Years of Age or Older
Applicants Must Have a Vehicle with Sufficient Equity.
Title loans are secured through collateral, which is an available asset that the borrower can provide. For a title loan, the collateral will be the title to the borrower's vehicle. In order to qualify for a title loan, the borrower must have a vehicle with a significant amount of equity! Equity can be positive or negative. Since equity is the difference between the market value of the vehicle and what you currently owe on it (if at all), it's easy to find out if your car has the right amount of equity to qualify for cash. Use the online title loan calculator to learn more!
Applicants Must Have a Steady Source of Income.
Plenty of Americans today are functioning outside the scope of traditional jobs. When you choose a loan option like Choice Cash Title Loans, you will be required to provide proof of income. This included alternative sources of income, such as SSI Income or pension income. As long as the borrower can provide proof that they are able to repay the loan, they may still be eligible for the emergency funds.1
Below are common forms of alternative income that fall outside the scope of a traditional 9-5 that may make a candidate eligible.
Social Security/Disability – If you receive disability income or SSI income, it can be used during the approval process as proof of ability to repay.
Pension – If you are retired and receive pension income, simply provide proof of your pension income through bank statements.
Workers Compensation – If an accident at work has left you with an injury, you may be receiving worker's compensation. If that is your primary source of income, you can use your settlement statement or bank statements to show proof of your income.
Self-Employment/Small Business Owner – Are you an individual that is self-employed or a small business owner? You may still qualify for a car title loan! Simply provide the right paperwork, such as tax statements or bank statements to prove you have the ability to repay a loan.
If you are still worried if your means of income will qualify for a title loan, there are resources that can help you. Call 855-277-4847 to connect with a professional ChoiceCash Title Loans agent, and utilize the quick inquiry process.1
What are the Benefits of an Auto Title Loan and Title Loan Rates?
There are several benefits for title loans that are outside of the amount of cash a borrower qualifies for. Some of these great benefits that borrowers can take advantage of are:
Faster Loan Options: You may be eligible to receive funding in as little as one business day.1 When you have a pressing emergency, sometimes you don't have a week to wait; you need your funds as soon as possible. Opting for a title loan allows you to fast-track the funds you need for an emergency situation.1
More Cash: Qualified borrowers could obtain more cash through a secured loan than an unsecured loan! Since title loans are secured through the equity in a borrower's vehicle, borrowers with higher equity in their assets may receive more cash if their income supports it.1
Competitive Interest Rates for Qualified Borrowers: The goal any borrower should have when comparing interest rates is to receive the lowest rate they can pay back within the shortest amount of time. With loan options like ChoiceCash Title Loans, qualified borrowers can receive more competitive interest rates.1
Keep Driving: Yes! You get to keep driving your vehicle. Although you put up your vehicle as security for your title loan, it does not mean you have to hand over your keys. Responsible borrowers have the luxury of continuing to drive their vehicles as they work to pay off their loans.
Where Can I Apply for a Loan with Competitive Title Loan Rates?
After seeing the different ways you can pay off your title loan quickly, it's time to inquire for one online! With ChoiceCash Title Loans, you can do it in just three easy steps¹:
Fill Out a Short Inquiry Form Online, Or Call a Loan Agent at 855-277-4847.
Send in the Right Paperwork to Verify Your Information
Find Out if You Qualify for the Cash You Need!¹
If approved, you could get your cash in as little as 24 hours!1