What are Cheap Title Loans?
Many Americans apply for personal loans, payday loans, or title loans when they need to get some cash to get their finances back on track. The term "cheap title loans" is relative, however.
Although title loans are typically more expensive than traditional bank loans or credit cards, they are easier to obtain approval for as a subprime borrower because they are a type of secured loan. Furthermore, title loans can be viewed as a relatively cheaper alternative to payday loans, as the Consumer Protection Bureau reports that the average Annual Percentage Rate (APR) for a payday loan is 400%. In comparison, the average APR for a title loan is 300%.
Cheap title loans tend to come with competitive interest rates, zero hidden fees, and no prepayment penalties. If you're searching for a loan option with those qualities, consider applying for a ChoiceCash title loan serviced by LoanMart today. Call 855-422-7402 or click here to find out if you are eligible for quick pre-approval!1
Who is Eligible for a Cheap Title Loan?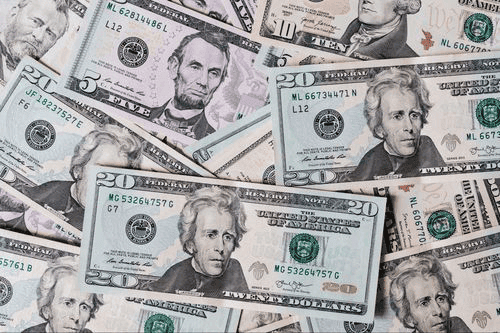 Although the application process for cheap title loans can be flexible, there are a few initial requirements that applicants must meet before they can obtain loan approval.
If you are thinking about applying for a ChoiceCash title loan, you must meet the following initial requirements:1
Have a Vehicle With a Qualifying Amount of Equity
Demonstrate Your Ability to Repay a Cheap Title Loan
Be at Least 18 Years Old to Apply
What Do I Need to Apply for Affordable Title Loans?
Upon initial approval, you will need to have the following documents on hand to move forward with your application:
Proof of a Reliable Source of Income (Recent Bank Statements, Pay Stubs, Disability Award Letters, etc.)
Proof of Address (Recent and Official Mail, Such as Utility Bills, Credit Card Statements, Lease Agreements, etc.)
Verifiable Identification (A Valid, Government-Issued ID, such as a Driver's License or Passport)
Recent Photos of Your Vehicle (Must Be Taken Recently and in Clear Lighting)
A Car, SUV, or Truck Title (Must Be in Your Name at the Time of Your Application)
Did you know that affordable title loans can also be convenient? With ChoiceCash title loans serviced by LoanMart, you can easily upload all of your required documents and photographs online during your application. For your convenience, you also can text or email the paperwork to your ChoiceCash title loan representative.
How Much Can You Borrow Through a Cheap Title Loan?
It's important to understand some states have laws in place that regulate the maximum and minimum amount you can borrow through a title loan. Depending on the state you currently reside in, your income, and the value of your car, you could potentially obtain up to $15,000 through a title loan! Typically, if you are eligible for a cheap title loan, you can receive up to 50% of your vehicle's value.1
Your income will significantly affect the amount that you are able to borrow through a title loan, which is why you are required to provide proof of your ability to repay the loan during your application. Additionally, your vehicle's value is another key factor that will determine your loan amount, so you will need to complete a vehicle inspection during your application in order to verify its value and overall condition. If you are applying for a ChoiceCash title loan, you can complete this inspection online by uploading a few clear photographs of your vehicle.1
Submitting an application is the easiest way to learn more about the amount you could potentially obtain through a title loan. Click here or call 855-422-7402 to apply for a title loan today! If you are eligible for a cheap title loan, you could receive your emergency cash in as little as one business day.1
Where Can I Apply for Cheap Title Loans Near Me?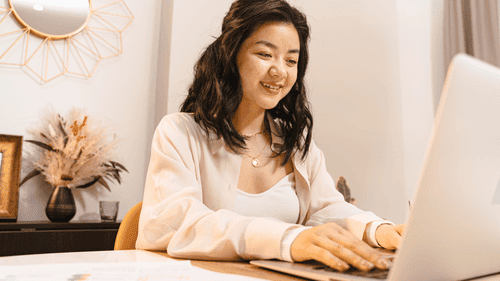 Applying for affordable title loans shouldn't be complicated. Conveniently apply for a ChoiceCash title loan online or over the phone today!
Here's what you can expect the application process to look like:
Choose How to Apply: Submit a short inquiry form online or speak to a ChoiceCash title loan representative over the phone to get started. Both options can take no time at all!1
Provide the Correct Documentation: Once your prequalification form has been received and you have obtained initial approval, you will be asked to provide a few documents to verify your personal information.1
Find Out if You Are Eligible for a Cheap Title Loan: After your documents are verified for completeness, you can sign your electronic contract and get your funds! Choose between one of these options to collect your loan proceeds:

Pick Up Your Cash at a Participating Money Transfer Location Near You
Get a Check in the Mail
Have the Funds Added to a Debit Card
Affordable title loans could be the solution! Don't wait to find out if you can get the emergency cash you need to get back on your feet. Apply online or call 855-422-7402 today!1