Title loans can be a great option for those encountering challenging financial circumstances. More Americans are facing financial insecurity as the economic climate shifts. Everyone needs help sometimes, and if you're the one in need of assistance, there are several options out there. One option to consider as an alternative financial resource is a title loan. You may be saying, "Yes, but I currently have a title loan already, can I get a second title loan?"
That is a great question. Several borrowers find title loan benefits so rewarding that they are interested in taking out a second one. Below you'll find more information on what getting a second title loan entails. With ChoiceCash Title Loans, you can find all the answers you need by calling a representative at 855-277-4847!
Is it Possible to Get a Second Title Loan While Paying Off Another?
Have you gone through the title loan process once before? Was it so easy and simple that you're considering applying for a second title loan? Title loans can be the perfect solution when unexpected expenses arise and you're short on cash. You can apply for a second title loan on a different vehicle. For example, if you currently have a title loan on a vehicle in your name, your spouse can apply for a title loan on a different vehicle in their name. It would not be possible to take out a title loan a second time on a vehicle that currently has a lien from a title loan lender.
If you are a one-vehicle household, you may have some questions about a second title loan. Vehicles can be quite expensive, and a second car may not be a feasible option for your household. If the previous scenario fits your circumstances, there is still an option for you when taking out a second title loan. You will need to wait until your current title loan payments are complete. Once your current loan payments are complete, you may be eligible to use the same vehicle to get a second title loan.
It may be in the borrower's best interest to wait until their current title loan is paid off on their vehicle instead of applying for alternative financing. Title loans offer options that are beneficial to those with compromised credit and less than stellar financial history. Past bankruptcy and eviction may not affect your chances to get the financial help you need!1
It is customary to go through a credit check with any loan process; however, a borrower's credit is not the primary factor in loan approval with title loans.1 Title loans allow borrowers to leverage their vehicle title as collateral for cash. It is possible for a borrower with compromising credit to qualify for the loan.1
Can I Get the Same Amount With a Second Title Loan?
You can get a second title loan on the same vehicle only after completing the first loan payments. As long as your loan installments are paid in full, you can apply for the second title loan almost immediately. You should be aware of one aspect before applying for the second title loan on the same vehicle.
The market value of your vehicle may change in the time it takes you to pay off the first loan. When determining the amount of money you may potentially qualify for through a title loan, the equity and market value of your vehicle play an enormous role:
Market Value of Vehicle – This is the overall retail value a consumer would likely pay a dealer for a vehicle.
Vehicle Equity – The equity of your vehicle is the difference between the amount you owe on it and your vehicle's market value. The most ideal position when applying for a title loan is to have positive equity. Positive equity is when the market value of your vehicle outweighs the amount you still owe on it (if at all).
Remember: the only way to apply for a second title loan on the same vehicle is if the first loan is paid off entirely. The market value of your vehicle may potentially decrease by the time your first title loan is paid in full. This is because vehicles typically depreciate every year. There are some exceptions to this, however.
Do you feel uncertain about the amount of money you can potentially qualify for? If so, you can receive an estimate by putting your vehicle details into the handy ChoiceCash Title Loan online calculator.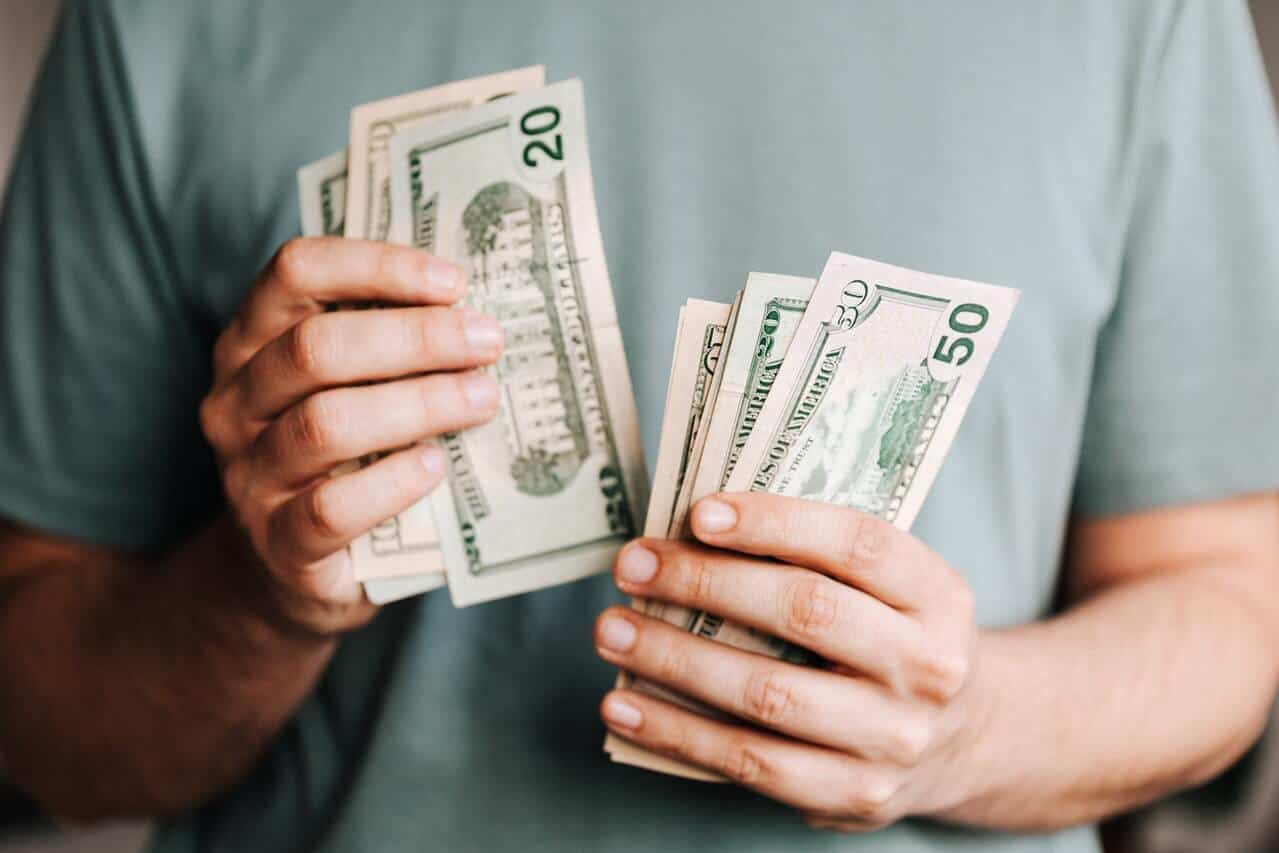 Is Getting a Second Title Loan Safe?
Are you concerned about the level of safety associated with getting a second title loan? When you need emergency funding, your personal and financial information is secure. ChoiceCash Title Loans, serviced by LoanMart can be a resource for borrowers seeking financial refuge who want to feel as though their personal information is confidential. Customer service agents with ChoiceCash Title Loans are in place to assist potential borrowers with any questions they may have. Speaking to a highly skilled agent over the phone may ease some reservations regarding loan terms, security, and safety concerns. Below are a few questions customer service agents answer every day.
How Much Money Can I Receive When Getting A Second Title Loan?

The amount of money a borrower may qualify for is contingent upon the car's market value and the owner's equity. The more available equity in a vehicle and the larger the borrower's income, the more likely it is for a borrower to receive a larger loan amount.1

Does Getting A Second Title Loan Impact My Credit?

Applying for a loan requires a credit check. A hard credit check takes place when you proceed with a title loan.

Does The Title Of The Vehicle Need To Be In My Name?

The title of the vehicle must be in the borrower's name before the time of inquiry. If it is not, a loan agent can help a borrower learn how to transfer their vehicle's title to their name at their local Department of Motor Vehicles.

Do I Need To Have A Job To Qualify For A Title Loan?

One of the many benefits of choosing ChoiceCash Title Loans is that borrowers can show proof of monthly income outside the scope of a traditional 9 to 5. Below are some acceptable forms of alternative income:

Alimony
Disability
Child Support
SSI
Pension Income
Third-Party Employers (Uber, DoorDash, etc.)
For more questions about acceptable income sources, please call one of ChoiceCash Title Loan customer service agents at 855-277-4847.
Reasons to Get a Second Title Loan
Financial emergencies are bound to happen more than once in your lifetime. Getting a second title loan can be a great option for those in a financial pinch. Other lending options like banks, credit unions, and other loan servicers will often require borrowers to have satisfactory credit and a financial record that is blemish-free. With loan options like ChoiceCash Title Loans, you can encounter agents that understand that a blemish-free financial history is unrealistic. Below are a few reasons to inquire about a second title loan.
Less Than Stellar Credit – Your credit score is not the primary focus in the approval process, so borrowers without perfect credit may still qualify for a title loan.1
Your Household Has Two Vehicles – If your household has two vehicles, you and another member of your household can take out a title loan on each vehicle if it qualifies.1
Title Loans Fill in The Gap – Many borrowers take out a title loan to help provide for their families. In most cases, an unexpected expense outweighs their current budget or income. Receiving a title loan could potentially fill in the gap between monthly income and monthly expenses.
Utilize Your Assets – The great thing about title loans is that they allow borrowers to leverage their equity in their vehicles. The idea behind owning property or an asset is to let it work for you. Applying for a title loan can allow borrowers to use their cars as a form of security in exchange for cash.
Fast Cash1 – Qualified borrowers are usually impressed by how quickly they can receive their cash!1 Some may even receive their cash in as little as the next business day.1 Below are a few ways borrowers can receive their emergency funds:
Sent as a Check in the Mail
ACH to a Checking Account
Picked Up at any Participating Money Transfer Location
Keep Access to Your Vehicle – Typically, when you place something up as collateral, you don't get to utilize it while the payment is still outstanding. Fortunately, if you are approved for a title loan, you'll still be able to drive your vehicle if the payment is collected on time.1
What are the Vehicle Qualifications to Get a Second Title Loan?
Choosing which vehicle to use for a title loan will greatly depend on your preference. Most American households have a few vehicles. These vehicles could include vehicles you've inherited from a deceased loved one, your primary vehicle, and an older car that you have sitting around. You'll need to choose which one you want to use to qualify for a title loan. Your best bet is to determine which vehicle may potentially grant you the most money.1 There are a few factors that will greatly determine the value of your vehicle(s).
Make and Model – Popular vehicles tend to maintain their value even as the years go on.
Year of Vehicle – Older cars tend to depreciate, but that is not always the case. Some vehicles that are older may still qualify for a car title loan.1
Mileage – Vehicles that have lower mileage tend to do better on the consumer market.
Choose the vehicle that will get you your desired amount of money.
Can I Apply for a Second Title Loan With Two Names on a Car Title?
You may be asking yourself, "Can I still apply for a second title loan if my spouse and I are both listed on the title?" The great news is that in most cases, only one of the titleholders needs to apply for an auto equity loan. So, if you and your spouse are both listed on a vehicle, the decision will be up to you. It is customary to choose the spouse with the best financial history, but a blemish-free record is not required to apply for a car title loan.1
What Documents Do I Need to Apply for a Second Title Loan?
Applying for a second title loan should be a bit easier. You will likely already know what to expect if you have gone through the process before.
The required documents can usually be found around the house, mailbox, or in your glove compartment. Below are a few documents a potential borrower is expected to submit.
Vehicle Title – When applying for a title loan, it is expected that your name is present on the title of your vehicle.
Photo ID – A government-issued photo ID will also need to be submitted. The great news is that you can send in a photo of your driver's license or passport without leaving the comfort of your home.
Proof of Residence – Sending in a photo of your utility bill with your address on it will suffice.
Photos of Vehicle – Did you know that your vehicle must pass an inspection during the application process? Now, before you try to find a mechanic to do your inspection, there is an easier way. With ChoiceCash Title Loans, potential borrowers can do a virtual inspection instead. This involves taking photos of the vehicle to verify its current condition. Below is a list of the photos required.
Odometer Reading
Vehicle Identification Number (VIN)
Sides of Vehicle
Rear of Vehicle
Front of the Vehicle
Sending in your photos digitally is much easier and more cost-effective than taking the time to drive to a location for a physical inspection. Even if you are not the most tech-savvy, sending in photos of your vehicle is easy. Grab your smartphone, go outside during the daylight, steady your hand and snap away. Choose the best photos, and send them to your title loan agent.
Proof of Income – A determining factor for title loan approval is the borrower's ability to repay the loan.1 There are several documents you can send in to show proof of income. They include the following: bank statements, tax returns, or even pay stubs. If you have an alternative form of income, you may use those documents as proof of an alternative source of monthly income.1
How Can I Apply For a Second Title Loan?
So, you have decided to apply for a second title loan. Now, you just need a refresher on how the application process works. The good news is that there are only three simple steps to get through in the inquiry process for a ChoiceCas Title Loan:
Step 1: Inquire About the Loan
You can inquire about a title loan online, or call one of the professional loan agents at 855-277-4857. A representative will be able to answer any questions you may have. You may also be preapproved for a title loan after speaking to an agent.1
Step 2: Apply
Once you speak with a loan agent, they will notify you if you have been pre-approved. Should you decide to continue with the process, you will be asked to submit your documents to verify your information.
Step 3: Get Your Money1
Once your documents are verified and approved by a loan agent, you'll discuss your preferred method of payment after the loan contract is signed. At this point, you can discuss your loan terms and repayment schedule with your loan agent.
What are you waiting for? Find out if you can get a second title loan today with ChoiceCash Title Loans serviced by LoanMart!1