What is a Loan for Home Improvements?
Are you looking for financing options to help you maintain, repair, or improve your home? Fortunately, a loan for home improvements can offer access to money in order to help you pay for all kinds of home renovations and urgent repairs! But before you apply for a home improvement loan, it is essential to understand what they are and how they work.
A loan for home improvements isn't a specific type of loan. Instead, home improvement loans are different types of loans or lines of credit that you can use to fund home repairs or upgrade the current amenities in your home. While personal loans are often marketed as home improvement loans, you can also finance your home projects with other loan options, such as home equity loans, a home equity line of credit (HELOC), and car title loans. The main difference between these types of financing options and personal loans is that they require a form of collateral to secure funding, while personal loans do not.
As a homeowner, you'll know that home renovations, repairs, or improvements can be expensive. In fact, completing an entire house renovation could cost anywhere from $40,000 to $300,000! However, specific home improvements can potentially increase your home's value, which can be helpful if you plan to sell your property in the future. So, renovating or improving your home can be worth it if you want to boost its current property value!
Although personal loans may help you fund your home renovations, they are often difficult to qualify for if you have bad credit. Since personal loans don't require you to provide any collateral in order to secure funding, your eligibility will largely depend on the strength of your financial history. While a personal loan can be a reasonable option for someone who has a good credit score, it may not be the right option for a borrower who doesn't. But, with loan options like a title loan, you may not have to worry about your credit score getting in the way of your home repairs. Secured loans, such as car title loans, are typically more flexible than unsecured loans, so your credit history is not the most important part of the application process. Simply use your car's title as collateral for a title loan to obtain the funds you need to renovate your home!¹
You can conveniently apply for a ChoiceCash title loan by submitting a brief prequalification form online or calling 855-422-7402 to get started. If you qualify, you can receive quick funding in as little as one business day!¹ Speak with a ChoiceCash title loan agent today to learn more about applying for a title loan for home improvements.
How Does a Home Renovation Loan Work?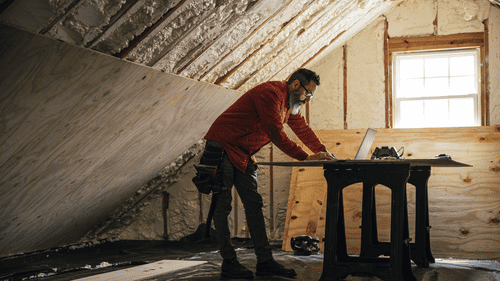 There are different types of home improvement loans available for applicants to choose from. The world of home improvement financing can be difficult to navigate on your own! You may be stuck deciding between applying for a secured or unsecured loan. With unsecured loans, an applicant does not put up collateral to guarantee the loan, so the applicant's credit history is one of the focal points of the application process. As mentioned above, unsecured loans can be tricky to apply for without a strong credit history. Even if an applicant qualifies for an unsecured loan with poor credit, they may not receive enough money to deal with their current financial situation, or their interest rate may be high!
Secured loans, on the other hand, can be a more flexible loan option to consider if you have a lower credit score or you simply want to borrow more money and have more time to repay it. Since there is less risk associated with secured loans, lenders are typically more willing to offer borrowers lower interest rates and larger loan amounts.
Home equity loans and HELOCs are secured by the equity in your home. If you use your property as collateral for funding, you may be able to access lower interest rates and borrow more money, but you risk losing your home if you fail to make your payments. If you need a significant loan amount to complete specific home improvement projects, you may fare better with a secured loan. However, it can be difficult to get approved for a HELOC or home equity loan independently if your credit score is very poor and you do not meet the equity requirements. Typically, you should have at least 15%-20% equity in your home if you want to apply for a HELOC or home equity loan. If you meet the equity requirements but your credit score is very poor, you may need to bring on a co-signer with good credit, or try to apply for a car title loan instead. Car title loans can cater to individuals with bad credit!1
To get a title loan, simply meet the necessary criteria and use your vehicle title as collateral to secure the loan and get the money you need!¹ Of course, just like any other secured loan, it's essential to keep up with your monthly title loan payments. If you miss payments and fail to repay a title loan, you could suffer the consequences of a title lender repossessing your vehicle.
Call 855-422-7402 if you have questions about getting car title loans for home improvements. If you're eligible for funding, you can access competitive interest rates and receive quick funding in as little as 24 hours!¹
Is It a Good Idea to Get Home Improvement Loans?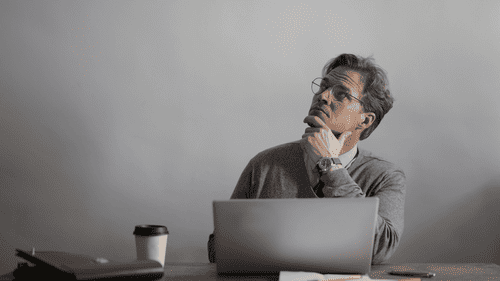 A home renovation loan can be a solution for homeowners who need quick money for significant renovations or repairs to their property. However, as with any loan, there are some negatives to consider. Take a look at the pros and cons of obtaining home improvement financing:
Pros:
Adding Value to Your Property: Home remodeling loans can help you add value to your home by giving you the money you need to tackle a bigger project that you otherwise couldn't afford to pay for all at once. Even better, if you plan to sell your home, you can justify a higher price tag and recoup some or all of the money you spent on improving your home!
Building Up Your Credit: Being a responsible borrower can potentially help you build your credit score and make future borrowing more affordable. Make sure to pay your loan back on time! Additionally, you can try to grow your credit score by diversifying your credit accounts. A home renovation loan can help diversify your credit profile, which in turn, may boost your score.
Cons:
Damaging Your Credit Score: Defaulting on a home improvement loan can harm your credit score. Signing a loan contract means you agree to the terms and conditions of the loan, which means you agree to repay the loan on time. If you do not keep up with your loan payments, that can negatively affect your credit score. However, even if you are a responsible borrower, it's important to understand that your credit could still be affected if borrowing money to pay for home repairs will raise your credit utilization ratio or increase your debt-to-income ratio.
Risk Losing Your Home: As you may know, if you apply for a home equity loan or HELOC, you are using your house as collateral for funding. If you miss payments and fail to cover your loan, you could potentially lose your property.
Home improvement loans can help you cover the costs of significant home repairs or projects, but it's important to carefully review all of your options! If you apply for a ChoiceCash title loan, you can expect several benefits that can add to your overall loan experience!¹ Continue reading to learn more about the potential advantages of applying for auto title loans for home repairs.
Why Should I Choose a Car Title Loan Over Other Home Repair Loans?
Are you stuck between choosing a car title loan and another loan for home improvements? If you're looking for a convenient and flexible application process, you may not find that with every home repair loan option. A title loan, however, can be flexible and offer other benefits to borrowers! Some of the notable perks you could receive when choosing auto title loans are:¹
Quick Funding: Auto title loans could offer eligible borrowers quick funds to cover a home repair or improvement. By working with a ChoiceCash title loan, you could get your money as soon as the next business day!¹ If you have an unexpected repair that needs to be quickly taken care of, why settle for another loan option?
No Hidden Fees: Many loan options have hidden fees that leave you in an unexpected cycle of debt. With loan options like a ChoiceCash title loan, you could expect transparency with no hidden fees or balloon payments to be found.¹
Competitive Interest Rates: A loan's interest rate defines how much you'd have to pay for borrowing money. Applicants who inquire about a ChoiceCash title loan serviced by LoanMart can expect competitive interest rates, which is a huge advantage.¹
Keep Driving Your Vehicle: You might be wondering about what happens to your vehicle after you are approved for a title loan and sign your electronic loan contract. If your vehicle serves as your primary source of transportation, you may be worried about losing it during the repayment process. But don't worry! As long as you make on-time payments, you can still drive your car like it's business as usual.
Bad Credit Isn't Always an Issue: A person with a low credit score could have difficulty finding a lender willing to fund them. However, applicants from all kinds of financial backgrounds and credit histories can still apply for auto title loans! Keep in mind that a title loan lender will still run a credit check during your application, but as mentioned above, it is possible to get a title loan with bad credit.¹
Access to an Online Process: Thanks to the internet, you no longer have to find store locations in your area and wait in long lines to speak with a title loan officer. With a ChoiceCash title loan serviced by LoanMart, you can start the application process online!¹ Begin by filling out a quick online inquiry form or calling 855-422-7402 to speak with a title loan agent.
Many Different Kinds of Vehicles Will Qualify as Collateral: You might be wondering what year your car needs to be to get a title loan. Getting title loans for older or classic cars is possible! Know that as long as you have a qualifying vehicle with a reasonable amount of equity, you can borrow against a car, truck, or SUV and access the emergency cash you need to renovate your home!¹
Excellent Customer Service: You can expect compassionate, thoughtful, and helpful customer service when applying for a ChoiceCash title loan. A ChoiceCash title loan agent is available six days a week for extended hours to answer any and all questions you may have about the application process.
Fund an Expensive Home Repair or Renovation: Home repairs can be expensive. For example, if you need to fix a blocked pipe or a faulty faucet, the average plumber will charge anywhere from $45-$200 an hour to handle these types of repairs. Although that number fluctuates depending on your state of residence and the type of issue you have, you may not have the cash on hand to solve your plumbing problems! With a car title loan, you can typically borrow anywhere from 25%-50% of your vehicle's equity if you meet the lender's application criteria and provide the necessary documentation.¹
Car title loans can be a way to get home repair financing and avoid the headaches associated with other loans. Searching for the best place to get a title loan? Dial 855-422-7402 if you're ready to apply for a ChoiceCash title loan with no store visit today!1
Where Can I Apply for Title Loans for Home Improvements?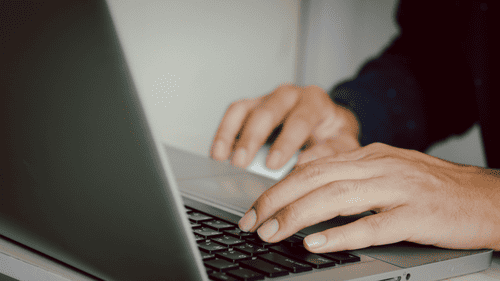 With a ChoiceCash title loan, you can access a quick and simple application process online or over the phone! You must follow this three-step process to apply for a title loan for home improvements:¹
Submit a Short Inquiry Form Online or Over the Phone with a Title Loan Officer by Calling 855-422-7402
Upload the Necessary Documents Online or Send Them via Email / Text Message
Get Your Title Loan Money if You Qualify!¹
If you are eligible for a title loan, know that you can choose from a few different ways to collect your funds:¹
Receive a Check in the Mail
Get a Direct Deposit to Your Bank Account
Visit Any Participating Money Transfer Location Near You to Pick Up Your Cash
It is possible to get a title loan without a bank account, but if you prefer to receive your funds via direct deposit, you will need to have an active checking account. If you need money for a home repair or renovation, a title loan could be an option to consider applying for. Qualified applicants can access the money they need for home improvement projects in as little as 24 hours!¹