What are Title Loans in Jacksonville, Florida?
People that need financial support for an unexpected expense could benefit from getting a car title loan in Jacksonville, Florida. One of the many perks of a title loan is that you wouldn't need to meet many demanding requirements to qualify.1 Instead, meet a few requirements and use your car's title to obtain quick funding.¹ The title could also help you get through a more convenient and flexible approval process than other available loan options.¹ Additionally, you wouldn't need to wait long to receive the funds you can potentially qualify for.¹ When you inquire about a ChoiceCash title loan, you could collect money in as little as one business day if you qualify!¹
While ChoiceCash title loans serviced by LoanMart are available in many cities within Florida, you don't have to leave your home to inquire about one!¹ You could complete each step in the loan process, such as submitting the inquiry and sending in documents, through the online portal.¹ That could save you so much time!¹ It only takes a few moments to inquire about a loan and retrieve an approval status.¹
Take advantage of a quick and straightforward approval process when you inquire about car title loans with ChoiceCash!¹ Go online or call a ChoiceCash title loan representative at 855-914-2945 to find out what you need to obtain a loan in Jacksonville, Florida. Don't wait any longer to find out if you can get your funds by inquiring about online title loans today!
How Do Auto Title Loans in Jacksonville, Florida Work?
It's understandable if you're nervous about eligibility for Jacksonville title loans when other loans are difficult to obtain approval for. Often, the approval process for an auto title loan can be much easier when you have the title to your car in your name and the income to support a loan payment.¹ Your credit history and financial background are not the main focus during the eligibility process, although they are considered.¹ Since car title loans are secured loans, you could simply use your vehicle title as collateral to secure money.¹ Keep in mind that the title to your car must have your name on it to qualify; if it's not currently in your name or you're close to paying off your vehicle, let a ChoiceCash title loan agent know so you can discuss your potential options together.
Positive equity in your car is an essential factor for a title loan; without equity, there is nothing for you to leverage and borrow from. It's important to note that when you acquire a car title loan, a title loan lender will place a lien on your title. Once you repay the loan in full, the lender will remove the lien, making your title clear! If you start to miss due dates and fail to complete your payments, a title loan lender can repossess your car to satisfy the debt. But, most auto title loan lenders prefer not to go through the hassle of repossessing your vehicle.
If you ever struggle to make an installment, know that you're not alone. You could always speak to a ChoiceCash title loan representative about any issues you may have during the repayment period.
Get started on the financial aid you require by inquiring about a ChoiceCash title loan today! Go online to get through a quick and flexible loan inquiry process!¹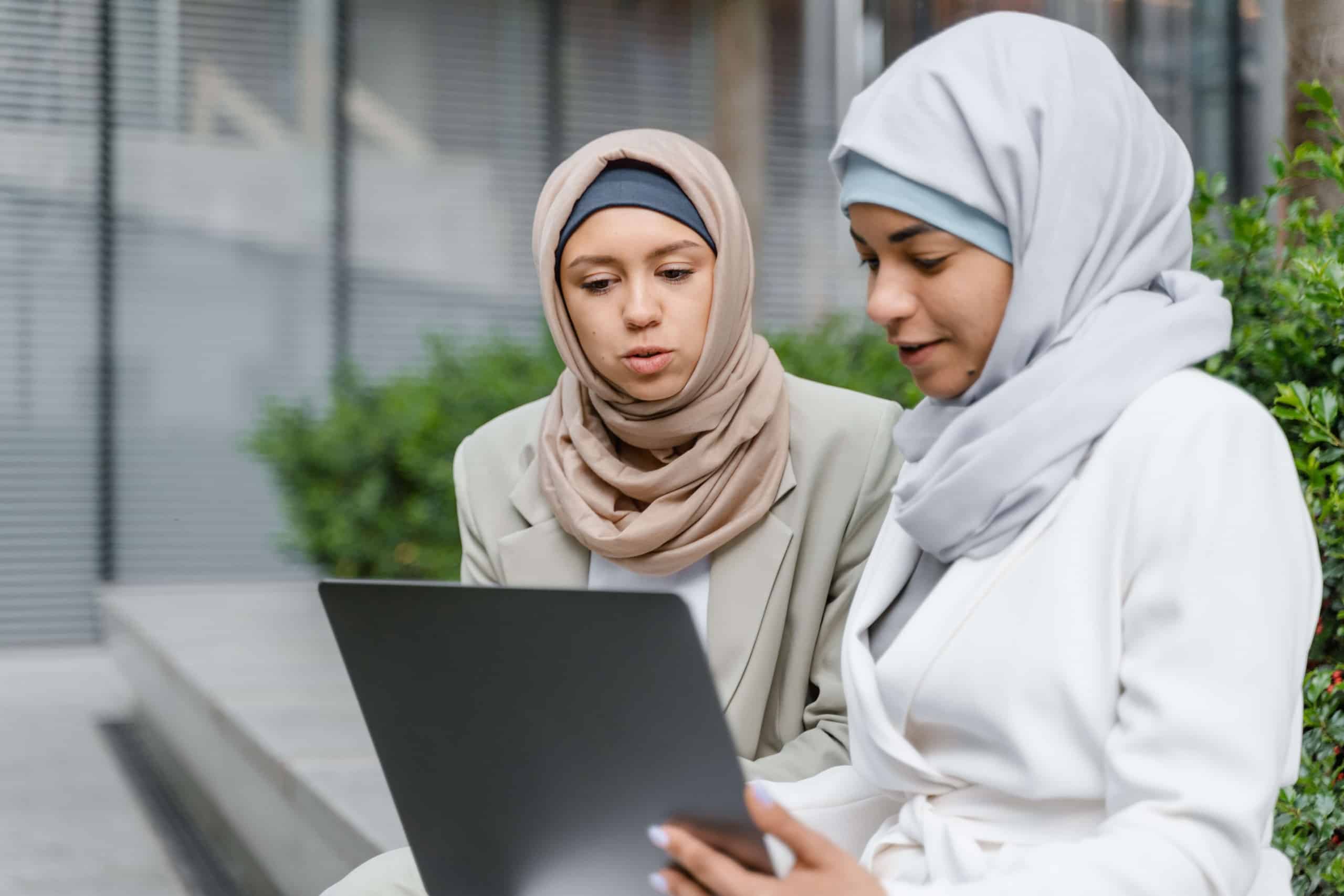 What Documents are Required to Qualify for Jacksonville Car Title Loans?
Before getting title loans in Jacksonville, Florida, you must submit some documents to qualify. Although it sounds daunting, you may already have these documents handy! Once you have found all your documents, you wouldn't have to leave the comfort of your home to send them.¹ By sending everything online, a ChoiceCash title loan agent could quickly reach out to you if you need to resubmit paperwork or are missing something.¹
Contact your local Department of Highway Safety and Motor Vehicles if there is any additional information that Florida requires you to have. But you can anticipate sending a ChoiceCash title loan agent the following documents during the inquiry process:
Proof of Address: You need to provide a ChoiceCash title loan agent with proof that you reside in Jacksonville, Florida. Thankfully, you could use various documents to validate that, such as recent credit card statements, mail, mortgage statements, phone bills, lease agreements, recent utility bills, etc.
Proof of Government-Issued Identification: A ChoiceCash title loan representative must see a valid, government-issued ID card to verify your identity. That could be a driver's license, passport, or other certified state identification cards.
The Title to Your Car: To qualify for a car title loan, you must have a valid vehicle title in your name. Or, you could present a car you have almost paid off when inquiring about a title loan online. However, it's essential to note that you could still be eligible for funding if you share a name on the title¹; contact a ChoiceCash title loan agent for details on what you could do. But don't stress if you have lost or misplaced your car title, as a ChoiceCash title loan agent could help you find out how to request a title transfer or replace it with a new one.
Recent Pictures of Your Vehicle: As part of the eligibility process, ChoiceCash title loan agents must examine your car's current condition. But don't feel overwhelmed by this requirement, as you could simply take a few photos and send them in online.¹Make sure you have clear images of your vehicle's hood, rear, driver's side door, passenger-side door, odometer reading, and Vehicle Identification Number(VIN #).
Proof of Reliable Income: Borrowers don't need a traditional job to prove they can afford online title loans¹; many alternative forms of income could work as proof of income. Some examples include pension income, pay stubs, a letter of employment from your employer, bank statements, settlement income, Social Security/Supplemental Security Income, worker's compensation, or other alternative forms of income! Speak with a ChoiceCash title loan representative if you have questions about what other sources of income are acceptable.
References: You may have to provide professional or personal contacts to a ChoiceCash title loan representative.
People could send their information through the online portal with a ChoiceCash title loan serviced by LoanMart!¹ You could do that through any smartphone or computer readily available and connected to Wi-Fi.
How Much Cash Could a Borrower Get with Title Loans in Jacksonville?
Suppose you're looking to obtain a high loan amount for your emergency. In that case, your vehicle would need to have plenty of value, and you would need to have enough income to justify that total.¹ So, if you want the right amount of equity to meet that requirement, it's important to maintain your car consistently. The better the condition of your vehicle, the more value it could potentially have.¹ But, do title loan lenders use those conditions to determine how much money you could get with car title loans in Jacksonville?
These details are the main factors that a lender will use to determine your loan amount¹:
The Equity in Your Car
Your Income/Alternative Income and Ability to Repay the loan
As you can see, both factors contribute to the loan amount you could potentially receive through a title loan in Jacksonville.1
If you're wondering how you could see the current amount of available equity in your vehicle, there are different ways to do it. While people tend to use Kelley Blue Book to find their car's equity, there is an online calculator tool for ChoiceCash title loan borrowers to quickly find an estimate with a no-obligation quote!¹
You would only need to input the following details from your vehicle to use the calculator:
The Make, Model, and Style of Your Car
The Year a Manufacturer Released Your Car
The Current Odometer Reading Found on Your Car
Any Surface or Cosmetic Damage Made to Your Car
Any Alterations or Modifications Done to Your Car
With this information, you could determine if your vehicle has enough equity to qualify for the cash you want.¹ Call a ChoiceCash title loan agent at 855-914-2945 if you have any concerns about your car not being eligible for Jacksonville title loans.
Do You Need Good Credit to Obtain Auto Title Loans?
The problem with most loans is that people need a good or high credit score to receive approval for money. That means borrowers with low credit may not have the chance to apply for an unsecured loan. But car title loans in Jacksonville have a different eligibility process that could be easier for many people.¹ As you may already know, credit isn't the primary focus for qualification, although it is considered. 1 So even if you are not confident with where your score is, you could still apply online for a title loan.¹
When a lender decides to verify your credit history, your credit may go through what is known as a hard inquiry check. That happens once a title loan lender preapproves you for a loan, and you agree to proceed with the loan agreement. Although it could take off a few points from your credit score, it could go back up with time and effort. But don't worry, as it may not affect your chances of getting a car title loan!¹
What are the Benefits of Getting Car Title Loans in Jacksonville?
Borrowers could take advantage of many perks when they inquire about auto title loans in Jacksonville.¹ Not only could you get loan proceeds, but there are other benefits that add to your loan experience if you are approved for a ChoiceCash title loan.¹
Go online or dial 855-914-2945 to learn more about each benefit listed here:
Competitive Interest Rates¹: Interest rates usually determine how much you'd pay during the loan process. But with a ChoiceCash auto title loan, you could deal with competitive interest rates that are convenient to your repayments.
Quick Funding¹: Why should you wait a long time to receive money for an emergency? By inquiring about a ChoiceCash car title loan, you could get cash in as little as 24 hours if you qualify¹
Keep Driving Your Car: You would still be able to drive your car like you normally would as long as you're responsible and on time with your monthly payments!¹
No Prepayment Penalties: Many loan options punish borrowers for wanting to pay a loan earlier than expected; people shouldn't have a penalty for being responsible! With a ChoiceCash title loan, you can allow yourself to pay sooner than your original due date! You don't have to worry about paying a fee for it. There are also no hidden fees that will surprise you along the way.¹
Payments That May Decrease²: Borrowers could get rewarded when they're responsible with their payments each month!² When you're on time with each installment, your monthly payments and interest rates may decrease!²
Quality Customer Service: ChoiceCash title loan representatives are empathetic, considerate, and dedicated people that work to assist you with whatever you need. When you dial 855-914-2945, you'll speak with a representative that understands your situation. That is why ChoiceCash title loan agents are available six days a week for extended hours to help in any way they can.
Are you ready to see if you can reap the benefits of a car title loan in Jacksonville? Go online to get started today!
Where Can People Apply for Title Loans in Jacksonville?
Acquiring the funds you need for an emergency could be easier than you think.¹ When you inquire about title loans in Jacksonville, you wouldn't have to leave your home to get your money. You could complete the loan process online, and it might only take a few minutes to get through.¹ By following these three simple steps, you could get a car title loan in no time at all if you qualify!¹
Call or Click:
Inquire about a car title loan by submitting a short online form or over the phone by dialing 855-914-2945. Don't forget how ChoiceCash car title loan agents are available six days a week for extended hours to assist you with any questions or concerns you may have.
Send Your Required Documents:
Your information could be verified within minutes when you upload your documents online!¹ Once you finish this step, you could move on to the best part of the loan process: funding time!¹
Get Your Money!¹
If you qualify for quick funding, you may be ready to collect your cash!¹ You can choose to set up a direct deposit to your bank account, a check sent to your Jacksonville address, or simply pick up your funds at a participating money transfer location nearby!¹
Don't hesitate to find out if you qualify for the financial help you need right now for an unexpected expense. Go online to get through a fast approval process that could give you cash in no time at all if you are qualified!¹