THINGS TO KNOW ABOUT
?
ARE TITLE LOANS LEGAL IN WASHINGTON STATE?
If you need fast funding, you might be wondering if title loans are allowed in your state. As a resident of the Evergreen State, you can apply for a vehicle-secured loan if you are able to meet the lender's requirements and provide the necessary paperwork to verify your identity and other relevant information. Title loans in Washington can be a convenient way to access the available equity in your vehicle and get the emergency cash you need to get back on your feet. According to the title loan laws in Washington, applicants must be at least 18 years of age to apply for emergency funding through this type of loan option.1 While the exact title loan requirements in Washington can vary from lender to lender, you can typically expect to encounter the following application criteria when submitting your loan request:1
Have a Car, Truck, or SUV Title in Your Name
Be Able to Present Sufficient Evidence of Your Ability to Handle Title Loan Payments
Have a Vehicle With a Qualifying Amount of Positive Equity
Car title loans are secured by an applicant pledging a vehicle title as collateral for the loan. The vehicle that an applicant intends to use as collateral must have a reasonable amount of positive equity, as a Washington title loan allows them to borrow against the value of a vehicle! Additionally, title loan borrowers in Washington must be able to provide proof of their ability to handle their title loan payments.1
Whether you are a resident of Seattle, Tacoma, or Bellevue, the cost of living in Washington has increased in the past few years due to various factors, including the rising inflation. According to recent data pulled by RentCafe, the cost of living in Washington is 16% higher than the national average. If you need extra cash to handle the cost of groceries, housing, or unexpected expenses, you are not alone! Housing costs in Washington are also 28% higher than the national average. If you do not have a sufficient emergency fund, one unexpected expense can knock you off your feet and leave you struggling with your rent or mortgage payment.
If you need fast cash assistance, consider applying for an online title loan in Washington. With ChoiceCash title loans serviced by LoanMart, the application process is streamlined, and qualified borrowers can access funding in as little as one business day! Keep reading to learn more about applying for online title loans with no phone calls today.1
HOW DO TITLE LOANS WORK IN WASHINGTON?
The average resident of Washington has over $103,925 in debt, according to the Federal Reserve Bank of Philadelphia. If you are thinking about applying for a vehicle-secured loan, you may have questions about how title loans work in Washington. Essentially, title loans allow you to borrow a percentage of your qualifying vehicle's value and access emergency funding! If you are approved for a Washington title loan, you will typically be able to get anywhere from 25%-50% of your vehicle's current market value. The simplest way to find out the amount you can potentially receive through a title loan is by using ChoiceCash's online title loan calculator! Just answer a few questions about your car's make, model, style, and current mileage to get a vehicle equity estimate and a loan quote with no obligation.1
As mentioned above, you must pledge your car's title as collateral for the loan in order to obtain loan approval. However, that does not mean you will automatically lose access to your vehicle as soon as the loan is funded. Although a title lender will add a lien to your vehicle's title after the loan is complete, you will be able to maintain access to the collateral during the repayment process.1
Since car title loans in Washington are secured by a vehicle, it is imperative to pay your loan on time each month. Keeping up with your title loan payments and being a responsible borrower can help you avoid loan default! If you default on your Washington title loan, a title lender may decide to seize your vehicle and sell it at auction to cover the remaining balance of your loan. If you are searching for title loan relief assistance, it is important to reach out to your lender or loan servicer to discuss your available options before you default on your loan.
WHAT DO I NEED TO GET TITLE LOANS WITH INSTANT APPROVAL IN WASHINGTON?
Before you can learn more about the documents you will need to get a Washington title loan, it is important to understand that you will not be able to get title loans with instant approval in Washington. The application process for ChoiceCash title loans in Washington is streamlined to be an asset for borrowers experiencing financial emergencies. However, getting instant approval or an instant online title loan in Washington is out of the question because of a few key steps during the application process, which include the following:
A Credit Check
Vehicle Examination
Document Verification
A title lender will review your credit report, examine your vehicle, and ensure your documents are verified for completeness during your loan application. These steps are essential, and although they can be streamlined, they can't happen instantaneously! However, you can find out if you are instantly pre-approved for a ChoiceCash title loan by completing a short prequalification form online.1
Speaking of documents, you can expect to need the following documents on hand when applying for online title loans with no store visit in Washington:1
Proof of Income: Recent bank statements and pay stubs are commonly accepted as proof of income during title loan applications. If you have an alternative source of income, such as disability or retirement income, you can submit an alternative document that proves your ability to handle your monthly payments when applying for an online title loan in Washington.1
Evidence of Current Address in Washington: In order to get approved for a title loan in Washington, you will need a document that provides proof of your current address. Recent utility bills, credit card statements / offers, and other official pieces of mail can be used to prove your current address in the Evergreen State.
Proof of Identity and Age: A valid, government-issued photo ID card is required to verify your current age and identity. You can choose to submit either a Washington driver's license, U.S. passport, or permanent resident card during your application.
A Few Photographs of the Collateral: Getting title loans with no inspection in Washington is out of the question because a title lender will need to verify the value of your collateral during your application. With ChoiceCash title loans, this required vehicle examination can take place virtually! Just submit a few clear photos of your car's interior and exterior, the VIN (Vehicle Identification Number), and odometer reading to complete an online car inspection.
WA Car Title: A Washington borrower must have a qualifying car or truck title in their name and possession to apply for a car title loan. If a vehicle title has been lost or stolen, it can be replaced by applying for a duplicate title at a local Department of Licensing office in Washington.
When applying for a ChoiceCash title loan in Washington, you'll be asked to provide these documents upon initial approval, and they can be conveniently submitted online. Your paperwork can be sent to a title loan agent via email or text message if that's easier for you as well.1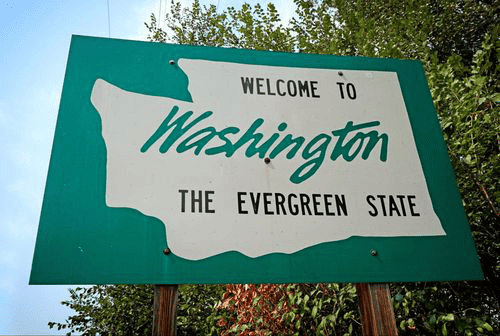 CAN YOU GET TITLE LOANS WITH NO CREDIT CHECK IN WASHINGTON?
Finding a lender who offers title loans with no credit checks in Washington will be difficult. As mentioned above, a credit check is an integral part of the title loan application process. Without the ability to review your financial history, a reputable lender will be unable to determine your ability to handle a new loan payment.
The average credit score in Washington is 734, but not all residents of the Evergreen State have good credit. If you are avoiding a credit check because you are worried about your credit score affecting your ability to access emergency funding, know that it is possible to get title loans with bad credit in Washington! As long as you can meet the initial requirements and submit the required documents, you can access fast cash through a bad credit title loan. Don't let your credit score hold you back!1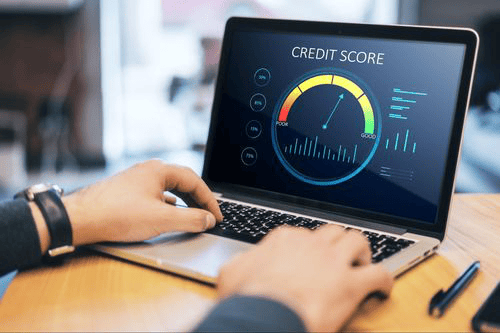 WHERE CAN I APPLY FOR TITLE LOANS WITH DIRECT DEPOSIT IN WASHINGTON?
Applying for title loans with direct deposit in Washington is simple! With ChoiceCash title loans serviced by LoanMart, Washington borrowers can start their loan request online or over the phone by calling 855-422-7402 today.1
Upon final approval, you can receive your loan proceeds via direct deposit to your bank account! Additionally, qualified borrowers can pick up their money at any participating money transfer location in Washington or have the funds added to an existing debit card. Call the number mentioned above today to apply for online title loans in Washington!1
How Can I Pay for My Car Title Loan in Person?
Pay for your car title loan at any MoneyGram location in Washington. MoneyGram is often located in convenient public stores such as Wal-Mart, Kroger, or CVS. Call 855-422-7402 to discuss your options with a loan expert, or see the map and location list below to see where your nearest MoneyGram is located:
For the sake of convenience for Washington customers, below is a map and list of just a few locations in the area, with many more statewide locations found here.
Washington - Key Financial and Indebtedness Figures
The figures below are intended for informational and educational purposes to allow consumers to compare their financial situation to others in Washington. Empowered with this data, we hope you can make a sound decision to solve your financial needs - if you decide that a title loan is a potential option, we'd be thrilled to assist you.
| | |
| --- | --- |
| Average title loan amount with ChoiceCash | $3,836 |
| Household income (median) | $82,400 |
| Income per capita | $43,817 |
| Rent (average) | $1,337 |
| Gross rent (median) | $1,439 |
| Value of housing units (median, owner-occupied) | $397,600 |
| Monthly owner costs (median, with a mortgage) | $2,064 |
| Monthly owner costs (median) | $646 |
| Student loan indebtedness (average) | $35,510 |
| Credit card indebtedness (average) | $6,156 |
| Size of monthly car loan payment (average) | $516 (lease) $550 (loan) |
| Percentage of households that rent | 36.9% |
| Bank branches | 1,301 |
| FICO® credit score average | 735 |
| VantageScore® credit score average | 715 |
What Locations in Washington Can I Get a ChoiceCash Title Loan in?
ChoiceCash is proud to service residents all over Washington including metro areas . Call 855-422-7402 to discuss your options with a loan expert. If you are looking to pay back your title loan in person, check out the city list below to see where your MoneyGram locations near Title Loans Washington:
Loan Services across US
Learn now about title loans services and cash options in various states
Let's Get Started! Call or Click!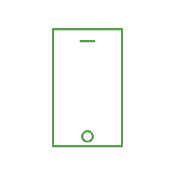 Call Our Team
Call our toll-free hotline to speak with a specialist.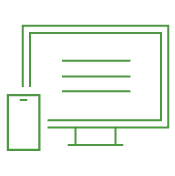 Apply Online
Apply online to see how much you qualify for.