THINGS TO KNOW ABOUT
?
HOW EXACTLY DO TITLE LOANS WORK IN SPOKANE, WASHINGTON?
If you are thinking about applying for a Washington title loan to access extra cash, you are not alone. Although the average hourly wage in Spokane is around $22 per hour, your paycheck may not stretch as much as it used to due to inflation and the rising cost of living in the state of Washington. If you're looking for extra cash, a title loan could be the solution! Title loans in Washington are a type of secured loan where a borrower will use a vehicle with positive equity as collateral for quick funding.1 3
If a vehicle has positive equity, it means that the market value of the car exceeds the amount that is currently owed on it. To obtain approval for an online title loan in Spokane, Washington, you will need to submit a few documents and meet the initial application criteria, which includes having a vehicle with a sufficient amount of value.1
When an eligible borrower takes out a title loan, the lender will add a lien to their car's title, and that will give the car title lender a legal right to the vehicle throughout the duration of the loan. With ChoiceCash title loans serviced by LoanMart in Washington, borrowers will be able to conveniently maintain access to their vehicles as they repay their loans.
Once the loan is paid back, the title lender will release the lien from your title! That's how simple the entire process can be. Got any questions about applying for online title loans in Spokane, Washington? Call 855-422-7402 today!
ARE THERE ANY BAD CREDIT TITLE LOANS IN SPOKANE, WASHINGTON?
Over 10% of residents in Spokane, Washington, have severely delinquent debt. Late payments and high credit utilization are the most important factors in your credit report that can lead to a low credit score.
Borrowers with bad credit may find it quite difficult to get funding through traditional, unsecured loan options, such as personal loans. Low credit scores indicate high credit risk, so most lenders who provide unsecured personal loans are hesitant to provide subprime borrowers with funding.
However, with title loans in Spokane, Washington, a vehicle title is used as collateral in order to guarantee the loan. Title lenders are more willing to work with borrowers who have bad credit because if the borrower defaults on the loan, they can seize the collateral. Repossession is not ideal for either party, however, and most title lenders are willing to work with you if you are struggling to keep up with your title loan payments.
Although a title lender will consider your credit history during the approval process, they will mainly focus on these key factors:1
Your Vehicle's Value and Condition: Since title loans are secured by the borrower's vehicle, lenders will use an inspection to assess the total value and overall condition of the vehicle. If your car has high market value and is in good condition, you are more likely to secure a larger loan amount.1
Ability to Repay the Title Loan: Lenders will request that you submit a document that provides sufficient evidence of your ability to repay the loan during your loan request. Although pay stubs and bank statements are typically the most popular documents used by prospective borrowers to prove income, you can submit proof of alternative income as well. Visit the FAQ page to learn more!
Both of these characteristics are primarily used by title lenders to determine your eligibility and loan amount. Your credit score is not the focus of your title loan application! If you meet the initial criteria and provide proof of income, it is possible to get bad credit title loans in Spokane, Washington.1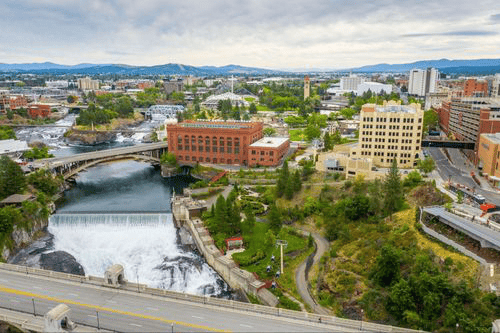 IF BAD CREDIT IS OKAY, WHY DO I NEED TO GO THROUGH A CREDIT CHECK TO GET A TITLE LOAN?
Although it is possible to get a title loan with bad credit, you probably won't find a lender who offers no credit check title loans in Spokane, Washington. Your credit history is not the focus of your application, but title lenders will still review your financial history with a credit check so that they can assess things like your current debt, creditworthiness, and financial habits. It is recommended that you work with a reputable lender who reviews your financial history and verifies your ability to repay the loan!
CAN I EXPECT TO GET TITLE LOANS WITH INSTANT APPROVAL IN SPOKANE, WASHINGTON?
In general, you won't be able to find title loans with instant approval in Spokane, Washington. This is largely due to the fact that your documents, the value of your vehicle, and your information must be verified by a real person during your application, and it cannot be done instantaneously. Title loans can be quick, and the application process is streamlined with certain loan options, but you won't be able to get instant online title loans in Spokane, Washington.1
However, if you have all the required documents available, you could get money as fast as the same day!1
WHAT DO I NEED TO GET TITLE LOANS IN SPOKANE, WASHINGTON?
The title loan requirements in Spokane, Washington, can be simple. As previously mentioned, you will need to have a vehicle with positive equity to apply for Washington title loans. Additionally, you must be of legal age and have proof of your ability to repay the loan in order to obtain loan approval.
You will need to also have a few documents on hand during the approval process for title loans in Spokane, Washington:1
A Valid, Government-Issued Photo ID (Washington Driver's License, Passport, Permanent Resident Card, etc.)
Proof of Income (Paystubs, Bank Statements, etc.)
Proof of Residence (Recent Pieces of Official Mail, Utility Bills, Mortgage Statement, Lease Agreement, etc.)
A Car Title in Your Name
Recent Pictures of The Vehicle
Residents Of Spokane, Washington, May Also Need to Complete a Washington Power of Attorney Form ("Power of Attorney For a Motor Vehicle, Mobile Home or Vessel") and an Application For Notice of Lien / Reassignment of Lien or Notice To First Lienholder
During your application, you can submit these documents online, or if you prefer, you can send them by text or email to a ChoiceCash title loan agent. There is no store visit required to apply for Spokane title loans!1 If you want to learn more about the application process, just give us a call at 855-422-7402 or click here to visit our FAQ page.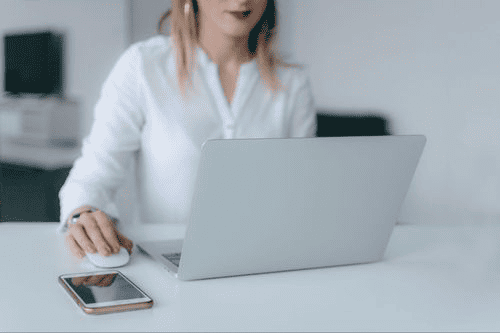 CAN I GET FAST TITLE LOANS WITH NO INSPECTION IN SPOKANE, WASHINGTON?
Car inspections are an essential part of the title loan application process, and there will likely be some kind of inspection that your vehicle will need to undergo when applying for a title loan.
In terms of title loans, there are two main types of car inspections:
In Person Inspection: With this type of inspection, you will typically be asked to bring your vehicle to the lender's storefront location. Once your vehicle is ready, a loan officer will visually inspect your vehicle and assess its value and overall condition.
Online Inspection Through Photos: Some title loan options offer online vehicle inspections so the borrower can skip the hassle of driving to a storefront location. The borrower will be asked to submit clear photos of their vehicle from different angles, showcasing the exterior, interior, and any potential damage or unique features. The borrower must take photos of the vehicle's current odometer reading and Vehicle Identification Number (VIN) as well.
Although you won't be able to skip a vehicle inspection if you want to apply for a title loan, with ChoiceCash title loans serviced by LoanMart, you can conveniently apply for title loans with no store visit in Spokane, Washington! There is no physical car inspection required to get the emergency cash you need through a car title loan.1
WHERE CAN I FIND TITLE LOANS WITH DIRECT DEPOSIT IN SPOKANE, WASHINGTON?
With ChoiceCash title loans, there are many different ways to receive your loan proceeds if you are eligible for a title loan, including direct deposit. Getting title loans with direct deposit in Spokane, Washington, is possible!1
Take a closer look at the application process for Spokane title loans:
Apply Online or Over the Phone: Submit a quick questionnaire online or call a title loan agent at 855-422-7402 to find out if you are eligible for same day pre-approval!1 3
You Will Be Asked to Submit the Necessary Documents: Once you have received initial approval, a title loan agent will then ask you to upload a few documents and pictures during your application to verify your income, the total value of your car, and your information.
Get Your Title Loan Money: Once approved, you will then sign your electronic loan contract and choose how to get your funds! If you pick direct deposit to receive your loan proceeds, the funds can be sent straight into your bank account, and you can use them for almost any necessary expense. Washington borrowers who are eligible for ChoiceCash car title loans can get their funds in as little as one business day!1
Why wait to find out if you are eligible for the fast cash you need? Click here to apply for ChoiceCash title loans serviced by LoanMart now!1
HOW CAN I PAY FOR MY TITLE LOAN IN PERSON
Pay back your car title loan in Spokane at any MoneyGram location in Washington. MoneyGram is often located in convenient public stores such as Wal-Mart, Kroger, or CVS. Call 855-422-7402 to discuss your options with a loan expert, or see the map and location list below to see where your nearest MoneyGram is located:
Addresses shown display closest MoneyGram locations. Map displays all MoneyGram locations in general vicinity.
Locations near Spokane, Washington
ChoiceCash is proud to service residents all over Washington including metro areas Seattle, Tacoma, and Vancouver. Call 855-422-7402 to discuss your options with a loan expert, or see the city list below to see where your MoneyGram locations near Spokane:
Featured Locations near Spokane, Washington
Nearby States by Washington That offer a ChoiceCash Title Loan