What are Online Virginia Title Loans?
Financial emergencies can happen anytime; when they do, nothing beats the relief that comes with finding the cash you need right away. If you are a resident in Virginia, you have several loan options to choose from that could help you in this situation. However, some of these financial choices have excessively high-interest rates that could end up hurting you in the long run if you don't have great credit! In addition to those rates, you may have to meet some demanding requirements during loan approval for a secured loan, like having a decent credit score. So what are your potential options?
Thankfully, an alternative loan option can cater to borrowers who don't have good credit! Instead of relying on just your credit history for loan approval, you could use your vehicle's title to secure funding with a title loan.¹ Through that method, you can access your vehicle's equity and turn it into money! When you use collateral to apply for a Virginia title loan, the approval process could be much more flexible and open to borrowers that may otherwise not qualify with other loan types.¹
What's even better is the possibility of earning your money in a flash!¹ If you qualify for auto title loans, you could receive quick funding in as little as one business day!¹
Although traditional loan options require borrowers to pick up their funds in person, a ChoiceCash title loan offers a more convenient option.¹ You could easily inquire about a title loan in Virginia from the comfort of your home through a smartphone or laptop!¹ There is no need to travel anywhere searching for the best car title loan when you could go online to obtain one in no time.¹ Borrowers also have the choice to speak with a title loan representative from ChoiceCash over the phone if they want to speak to a real person. Dial the toll-free number 855-914-2945 to be in contact with a knowledgeable and friendly title loan agent.
Take advantage of a quick and easy, flexible approval process by starting on your online title loans in Virginia with ChoiceCash!¹
What are the Requirements for an Auto Title Loan in Virginia?
The first step to acquiring Virginia title loans is to meet the initial requirements of the title loan process.¹ While it can seem stressful to qualify, meeting the qualifications may be much easier than you think.¹ The exact title loan requirements can change from state to state, but for car title loans in Virginia, you can expect to meet the following criteria:
Have a Title to a Qualifying Vehicle in Your Name
Possess the Ability to Pay Off Title Loans with a Steady Income or Alternative Income
Have Enough Equity in Your Car
Meet the Age Requirement of Being 18 Years of Age or Older to Apply Online
It's essential to note that your vehicle must have a certain amount of equity to qualify for a Virginia title loan. Be aware that a title loan lender will place a lien on your vehicle's title until you have paid off the loan in its entirety. Once you complete the repayment process, the lender will remove the lien from the car title. However, if you miss payments and fail to pay an auto title loan, lenders can repossess your vehicle and sell it to recover the remainder of the money. But most title loan lenders prefer to avoid doing that since it could be costly and a nuisance to go through.
The equity in your vehicle, alongside your income, also influences the loan amount you'd potentially receive. So if you're hoping to obtain a significant amount, your car would need plenty of value, plus you will need the right income to support a loan payment each month.¹ If you don't know the current equity in your vehicle, that's okay! There is an online calculator tool available for title loan borrowers to easily obtain an estimate with a quote, free of obligation.¹ You could quickly use the calculator by inputting the following information from your car¹:
The Model, Make, and Style of Your Vehicle
The Year a Manufacturer Released the Vehicle
Any Modifications or Alterations Made to Your Vehicle
The Current Mileage Found on Your Vehicle's Odometer Reading
Any Surface or Cosmetic Damage Made to Your Vehicle
After you receive an estimate on your car's available equity, you could contact a title loan agent with ChoiceCash to find out if it qualifies for title loans in Virginia.1 The tool could also help you determine what you need to improve about your vehicle's condition to heighten its equity. Keep this in mind: the better the condition of your car is, the larger its value could potentially be!¹
Borrowers Must Have the Right Income to Sustain a Title Loan Payment
As you may have noticed, the ability to pay off car title loans is another important element of loan eligibility! A title loan lender verifies your income level to determine your cash total and loan terms.¹ Yet, you don't need to have a traditional occupation to satisfy this requirement¹; you could just present an alternative form of income to prove you can make a loan payment.¹ As long as you can responsibly meet your monthly installments, you could get the opportunity to retrieve funding!¹
Moreover, you can always speak to a title loan agent with ChoiceCash if you have issues during the repayment period.
Find out if you can get car title loans in Virginia through a hassle-free approval process!¹ Contact a title loan representative if you have any questions about this or other title loan-related queries.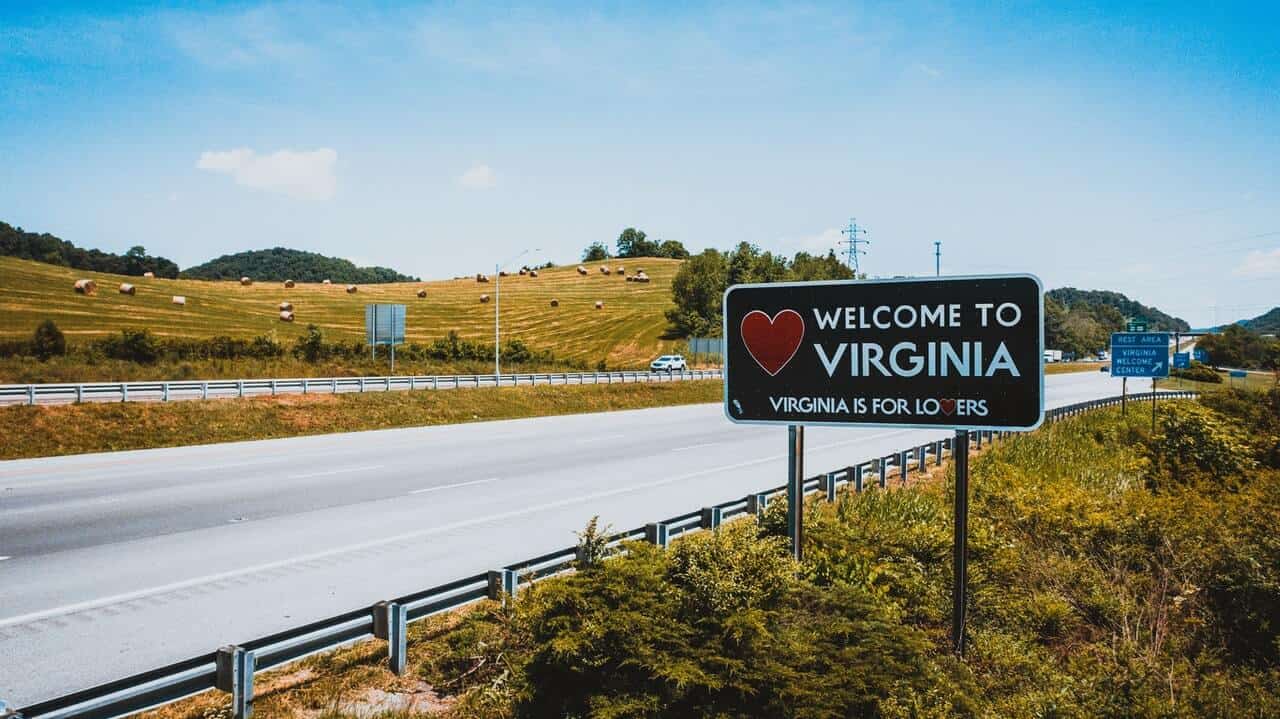 What Documents Do You Need to Apply for a Car Title Loan in Virginia?
When you inquire about Virginia title loans with ChoiceCash, you would need to submit a few documents to a title loan agent. These documents can help them verify your information and speed the loan process along!¹ People could worry about finding the proper documentation, but don't stress! They are documents that you could easily find around your home without breaking a sweat!¹ As soon as you have them, you could access the same online portal you inquired about a title loan in Virginia with. From there, you can quickly send in your information.³
Just like the title loan requirements, the required documents may vary depending on the state you live in. If you are curious, contact your Department of Motor Vehicles to see if you need additional documents to qualify for title loans in Virginia. But, you can anticipate sending the following required documents so you can move forward with the loan approval process:
The Title to a Qualifying Vehicle: Before you inquire about title loans in Virginia, ensure that the vehicle title is in your name. What happens if you share a name on it? That's fine, as you may still be able to qualify for emergency funding.¹ Don't worry if you lost or misplaced the title since title loan agents could help you find out how to request a title transfer, or replace it with a new one.
Proof of Virginia Address: A title loan representative with ChoiceCash will ask you to validate your Virginia residence. You could use several documents to prove that, such as recent utility bills, credit card statements, lease agreements, phone bills or mail, mortgage agreements, etc. Dial 855-914-2945 if you have any questions about what other forms are acceptable for this part of the inquiry process.
Recent Pictures of Your Car: If you apply online for title loans in Virginia, a vehicle inspection is required to verify its condition before you can be approved for emergency cash.¹ Many title loan options prefer to conduct inspections in person. But you don't have to with a car title loan with ChoiceCash!¹ Simply use your smartphone to take clear and visible photos of your vehicle's front, back, driver's side door, passenger-side door, VIN #(Vehicle Identification Number), and odometer reading. Once you have them ready, you could scan the images and send them directly to a title loan agent.¹
Proof of Government-Issued Photo Identification: To prove your identity to a car title loan agent, you must present a valid, government-issued photo ID card. You could use your driver's license, passport, or other certified state identification cards to confirm that.
Some References May Be Required: You may have to provide professional or personal contacts to a loan representative.
Submitting these documents online means a title loan agent could respond to you in less than an hour!¹ Get started on your title loan with speed and ease when you inquire about one with ChoiceCash!¹
Do I Need a Bank Account to Qualify for Online Title Loans in Virginia?
For most traditional loan options in Virginia, borrowers would need to have a bank account to apply for a loan. If you do not currently have a checking or savings account, it may be challenging for you to obtain emergency cash. However, if you're a vehicle owner, a ChoiceCash title loan serviced by LoanMart could be a better option if you don't have an account with a bank!¹ On top of that, you could choose from a few different ways to repay loans without a bank account, such as:
Paying By Phone Through a Credit/Debit Card or a Check
Visit a Local MoneyGram Location to Pay In Person
Mail a Loan Payment to the Designated Payment Center
As long as you have proof of income, you could still acquire car title loans in Virginia without a bank account!¹ Get the financial help you need today by taking advantage of a flexible approval process!¹ You may obtain funds as soon as the next business day.¹
How Much Cash Could I Get Through a Title Loan?
Unless your state laws say otherwise, there is usually no set minimum or maximum loan amount with a car title loan. In fact, with most online title loans, the average amount you could borrow is typically up to 50% of your car's value, which means you could earn anywhere from $1,000-$10,000!¹ Yet, you may still wonder– "How much cash could I get when I decide to apply for one?" The truth is, the cash total you'd receive is dependent on your vehicle's equity and your level of income.¹
Remember, those factors are essential if you're looking to get a considerable loan amount! The more equity your vehicle has, the more money you could potentially obtain!¹ But that's only possible if you have the income to sustain that amount.¹ So, if you want enough money to alleviate your tough financial situation, keep your car in good condition. Don't forget to use the online calculator tool to see if the equity in your vehicle is sufficient to justify your desired loan amount!¹
Is Perfect Credit Necessary to Obtain Title Loans in Virginia?
Suppose you suffer from bad credit. In that case, it may deter you from applying for many available cash options! For example, approval for personal loans is almost solely reliant on your credit history. If you do not feel confident about your credit score, this may not be the right choice. It's frustrating when you only need money to cover expenses and cannot find someone willing to lend you funds. Luckily, with a title from ChoiceCash, borrowers from all different financial backgrounds have the chance to apply.¹
Instead of solely focusing on your credit score, these two components will matter the most during the inquiry process for a title loan:
The Value of Your Collateral
A Borrower's Ability to Pay Off Title Loans
Although a title loan lender could consider checking your credit history, it may not affect your opportunity to get a loan.¹ Unfortunately, that could take off a few points from your credit score, but you could see it improve with time and effort.
Don't let your credit get in the way of retrieving your funds! Contact a title loan representative with ChoiceCash at 855-914-2945 to see how you could get title loans without perfect credit.
What are the Benefits of Getting Auto Title Loans?
A title loan could offer several benefits that would enhance your loan experience.¹ But when you inquire about title loans online with ChoiceCash, you could enjoy exclusive perks!¹
Take a look at what you could expect if you qualify for a car title loan¹:
Competitive Interest Rates¹
Convenient and Flexible Online Approval Process¹
Excellent Customer Service
No-In Person Vehicle Inspection Required
No Hidden Fees or Prepayment Penalties
An Online Portal to Keep Track of Your Loan Balance
Keep Your Keys During the Repayment Process if You Make Your Payments on Time
Where Can I Apply for a Car Title Loan Online in Virginia?
Borrowers that inquire about a title loan with ChoiceCash could seize the opportunity of a flexible title loan process.¹ They would only need a few minutes to get through the application before receiving instant approval!¹ Simply follow these three basic steps to start¹:
Submit a Loan Inquiry:
You can choose to inquire about title loans in Virginia by filling out a short form online or over the phone with a title loan representative! Just dial 855-914-2945 to get in touch with one today! Title loan agents are available six days a week for extended hours to assist with any questions or concerns you may have.
Send Your Documents
A car title loan agent from ChoiceCash could quickly verify your information if you submit them online via email or fax! 1
Get Your Cash!¹
If you receive loan approval, the last step is to sign your loan agreement and collect your money!¹ Qualified borrowers could choose from a few different ways to access their funding:
By Setting Up a Direct Deposit
Through an Overnight Check in the Mail
Pick Up Your Money at Any Participating Money Transfer Location Nearby
Find out if you meet the requirements to obtain a title loan in Virginia today! You could receive funds in as little as 24 hours if you qualify!¹ Contact a title loan agent with ChoiceCash if you need assistance.