Where Can I Get Title Loans Online Direct Deposit in Virginia?
If you're struggling with a difficult financial situation, you probably want a resource that can give you money instantly! While plenty of traditional loan options are available, you might have to wait a while to get your cash. However, you could benefit from a loan type that could send money to qualified borrowers in as little as one business day!¹ With a Virginia title loan from ChoiceCash, you would only have to use a vehicle title as collateral to secure funding.¹ But what if you want to retrieve your funds sooner rather than later? Borrowers that select the direct deposit method could see their funds in as little as 30 minutes!¹ Keep this in mind: you must have a bank account to qualify for that option.
Get started on your title loan by inquiring about one with ChoiceCash! You could go online or call a title loan agent at 855-422-7402 to see how you could get your loan amount with a direct deposit! Finding title loans with online direct deposit in Virginia may be easier than you think.
How Can I Obtain Car Title Loans with Direct Deposit in Virginia?
Before you acquire an auto title loan, you must know what you need to qualify and how they work.
With a ChoiceCash title loan in Virginia, a borrower can use their vehicle's title instead of their credit history to obtain the money they need. Through that method, they can borrow off their car's available equity and turn it into cash if they qualify! So if you want a significant loan amount to cover your current situation, you need to have a car with plenty of equity and the income to support a loan payment each month.¹
Suppose you don't know your vehicle's current equity; that's fine, as an online calculator tool is available for those looking for a title loan with ChoiceCash. You may be able to find an estimate with a no-obligation quote. Simply input the following details from your car to use the calculator¹:
The Year a Manufacturer Released Your Vehicle
The Make and Model of Your Vehicle
Any Alterations or Modifications Made to Your Vehicle
The Current Odometer Reading Listed on Your Vehicle
The Style of Your Vehicle
Any Surface or Cosmetic Damage Done to Your Vehicle
With that information, you could determine if your car's equity is enough for your desired amount. You can contact a ChoiceCash title loan agent to advise you on what you could do to improve your vehicle's value!
What are the Requirements for a Vehicle Title Loan?
In addition to your car's equity, you must keep two requirements in mind before inquiring about auto title loans in Virginia. Although the exact title loan requirements vary within each state, you can anticipate meeting the following qualifications before you apply online:
The Age Requirement: Every borrower who wants to obtain car title loans online must be at the legal age to apply for any loan type. To qualify for title loans in Virginia, you must be at least 18 years of age or older.
The Title to Your Car: The vehicle title must be in your name for you to use it as collateral. Don't worry if you share a name on it, as you may still be able to participate in the loan eligibility process.¹ If there is an "OR" between both names, you or the other partner could do the entire process alone; but if there is an "AND" in-between, all parties must submit documents separately. Talk to a title loan representative with ChoiceCash if you have lost or misplaced your title, since they could help you find out how to replace it or request a duplicate title. Be aware that a lien will be placed on your car title until you have repaid the loan. However, if you make on-time monthly payments, you can keep driving your vehicle.¹
The Ability to Repay Title Loans in Virginia: Before you inquire about an online title loan, you must prove you have the means to repay one. But as long as you can responsibly meet your installments, you don't necessarily need to have a 9-5 job to qualify.¹ You can use qualifying alternative income forms to satisfy this requirement, such as pay stubs, retirement income, bank statements, Social Security/Supplemental Security Income, pension income, worker's compensation, settlement income, or even a letter of employment from your employer!
It takes no time to find out if you qualify to get the emergency cash you need!¹ If you meet the requirements for a title loan in Virginia, you could receive quick funding as soon as the next business day!¹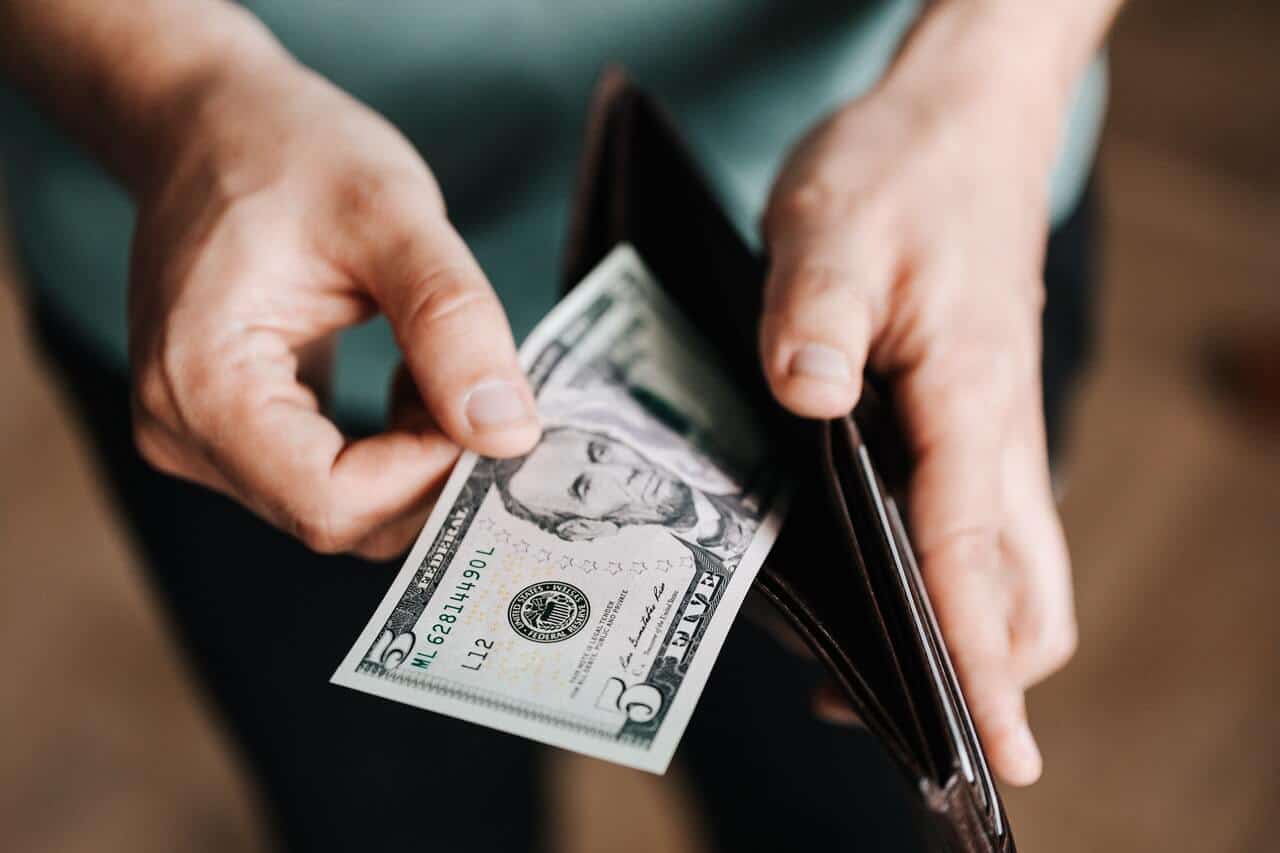 How Do Auto Title Loans with Direct Deposit in Virginia Work?
Car title loans could offer you the chance to get money electronically, with one of those options being a direct deposit. However, that method could be problematic if you don't currently have a bank account. Don't worry! It might be easy to figure this situation out.
Direct deposits work when someone pays directly into a payee's account. Instead of sending a check, a person or financial institution can make an instant electronic transfer from one account to another. But the transfer occurs when the issuer has the recipient's banking information, including their account information and the routing number to their checking or savings account. Once the issuer has that information, they send it to the banking system, which then passes it on to the Automated Clearing House(ACH). An ACH operator receives the batch of transactions and ensures that the funds are available to the bank or financial institution of the intended recipient.
Although setting it up could be easy, it could initially take a few days for funds to go through. In fact, you can expect to receive your money in between one to three business days. You can usually use the cash as soon as they're in your account, but in some cases, the bank would have to process the money before it's available. But once the funds are in your account, they are there to be spent. With a title loan from ChocieCash, qualified borrowers could get their funds in as little as one business day!1
Contact a title loan representative with ChoiceCash at 855-422-7402 if you have questions about retrieving funds through direct deposits.
What are the Benefits of a Virginia Title Loan?
Borrowers that choose car title loans online would enjoy incredible benefits that add to their loan experience.¹ But when they inquire about a title loan with ChoiceCash, there could be exclusive perks that they wouldn't find elsewhere!¹
Take a look at some of the advantageous benefits you could anticipate with Virginia title loans¹:
No Hidden Fees: The problem with many loan options is that they could come with hidden fees. Because of them, people could end up in a worse situation and more debt. But with a ChoiceCash title loan serviced by LoanMart, you wouldn't have to deal with that!¹ Would you prefer to pay a title loan online early? No problem! You could do so without the fear of a prepayment penalty or hidden fees.¹
Incredibly Quick Funding¹: Once you inquire about a ChoiceCash title loan, you could get quick approval for funding if you qualify and choose direct deposit!¹ That means you could earn money into your bank account in less than 30 minutes if you qualify.¹
Payments That May Decrease²: Borrowers that continuously pay their loans on time could earn the chance of monthly payments and an interest rate that may decrease each month!²
Convenient Money Retrieval Process¹: The convenience of instant online title loans means you don't have to waste time traveling anywhere to collect cash.¹ Instead, you could set up a direct deposit to get quick funding!¹
Flexible Online Application¹: Since collateral is the primary basis for loan approval, applying for a title loan could be much more flexible than other loan options.¹ Even if you have a bad credit score, it wouldn't necessarily lead you to be denied a car title loan.¹
Dial the toll-free number today if you have any questions about the listed benefits!
Will I Go Through a Credit Check When I Inquire About Car Title Loans Online?
You may be curious to know if inquiring about a car title loan online warrants a title loan agent to run a credit check. A problem in obtaining an unsecured loan is that most lenders will deny people with poor credit; that is inconvenient when you just want money to cover your expenses. Fortunately, online title loans in Virginia work without just focusing on your credit score!
Yet, it's important to note that a title loan lender may consider verifying your credit during the approval process. But don't stress! It may not affect your chances of getting the emergency cash you need.¹ Since title loans are secured loans, you could obtain money by using your vehicle's title as collateral!¹ But, when a lender conducts a credit check, you will go through what is known as a hard inquiry check. It occurs once you are accepted for a title loan and sign the loan agreement. Although it could take off a few points from your credit score, it could improve with time and effort.
Don't let your credit status discourage you from acquiring a title loan! As long as you have both of the following requirements, you could be closer to reaching a final approval status¹:
Enough Positive Equity in Your Car
Enough Income/Alternative Income to Support a Title Loan Payment
With loan options like a ChoiceCash title loan, your past financial history could be just that-the past! You may still be eligible for a title loan if you have a less-than-perfect credit score.¹ Go online to get through a flexible approval process and see if you qualify for quick funding today!¹
How Much Cash Can I Get Through a Title Loan in Virginia?
It's understandable to wonder how much cash you'd potentially receive when you finally obtain a title loan. Would it be too little for what you need? Typically, there is no set minimum or maximum loan amount for a car title loan unless your state laws say the contrary. However, with most auto title loans, the average amount you'd receive is up to 50% of your vehicle's value; that means you could get anywhere between $1,000-$10,000!¹ But remember how your car's equity and current income level contribute to the final cash total you'd obtain. So if you want a significant loan amount, your vehicle would need to have a high-value rate with enough income to sustain that total.¹
Find out how much cash you'd potentially get when you inquire about a title loan in Virginia with ChoiceCash!
Would I Need a Vehicle Inspection to Qualify for Online Loans?
A car inspection is another necessary part of the approval process for a title loan. Although it can sound daunting for some, it may be much easier than expected!¹ With a ChoiceCash title loan, you don't need to waste gas money when you could do a car inspection from home! Simply take clear and visible pictures of your car and upload them online.¹
A title loan agent will ask you to show photos of the following aspects of your vehicle:
The Hood
The Rear
The Driver's Side Door
The Passenger-Side Door
The Vehicle's Odometer Reading
The VIN #(Vehicle Identification Number)
Take Advantage of a Quick and Easy Approval Process for an Online Title Loan in Virginia!¹
Are you ready to obtain title loans with direct deposit in Virginia? Get started on the loan application by simply following the three basic steps¹:
Start Your Inquiry
Inquire about a car title loan today by submitting a short form online or dialing the toll-free number at 855-422-7402 to speak with a title loan representative with ChoiceCash. They are available six days a week to help you with any questions or concerns you may have about car title loans.
Submit Required Title Loan Documents
The second step of the approval process for title loans is for borrowers to submit documentation. They could be easy to find and even simpler to send when you go through the online portal!¹ Just make sure you have this paperwork:
The Title of Your Car
Proof of Income
Proof of Virginia Address
Proof of Government-Issued Photo Identification
Some Professional or Personal References
Get Your Money!¹
If you qualify for an auto title loan, you could choose to get your money deposited into your bank account! What's good about that option is that you wouldn't have to wait long to retrieve it!¹ With a ChoiceCash title loan serviced by LoanMart, you could acquire funds in less than 30 minutes if you qualify for a direct deposit.¹
Residents of Virginia could get quick funding by initiating a title loan process with ChoiceCash today!¹