Learn About the Approval Process for Title Loan Inquiries in Detroit!
People all over the country, especially in Detroit, Michigan, have been feeling the rise of inflation over the last few years. With the cost of living skyrocketing, individuals who live paycheck to paycheck are especially vulnerable. If you suffer from a low credit score, you know there aren't many options for getting monetary assistance.
Without a large safety net of savings underneath you, dealing with unexpected expenses that pop up out of the blue can be very stressful. Life is full of surprises, and getting financial help when you don't have much money in your bank account can be an incredible lifesaver for many Detroit residents.
If you identify with any of the feelings mentioned above, a great option is available for you to learn about. Consider inquiring about online title loans in Detroit! With a ChoiceCash title loan serviced by LoanMart, you can complete the entire inquiry process online by filling out this form or calling 855-914-2945 to speak with a title loan agent.
There aren't many challenging requirements involved, and the approval process can be flexible, quick, and potentially accessible.1 Learn about how a ChoiceCash title loan serviced by LoanMart could potentially help you if you struggle with bad credit!1
How Could a Title Loan Help Me?
The answer is simple– car title loans in Detroit are intended primarily for people with low credit or no credit; because collateral is used to secure the funding, a borrower's credit history will not be the focus of the loan.
They can be considered short-term or long-term cash loans because they can potentially provide immediate assistance to an individual under the agreement that the loan is paid back within a specific time frame.
Unlike traditional loans, which usually don't approve people with a credit background they deem too low, car title loans may approve individuals from various financial backgrounds!1 If you have immediate cash needs, inquiring about title loans in Detroit could be your answer. The minimum loan amount you could receive depends on how much positive equity is in your car, income, and your state of residence!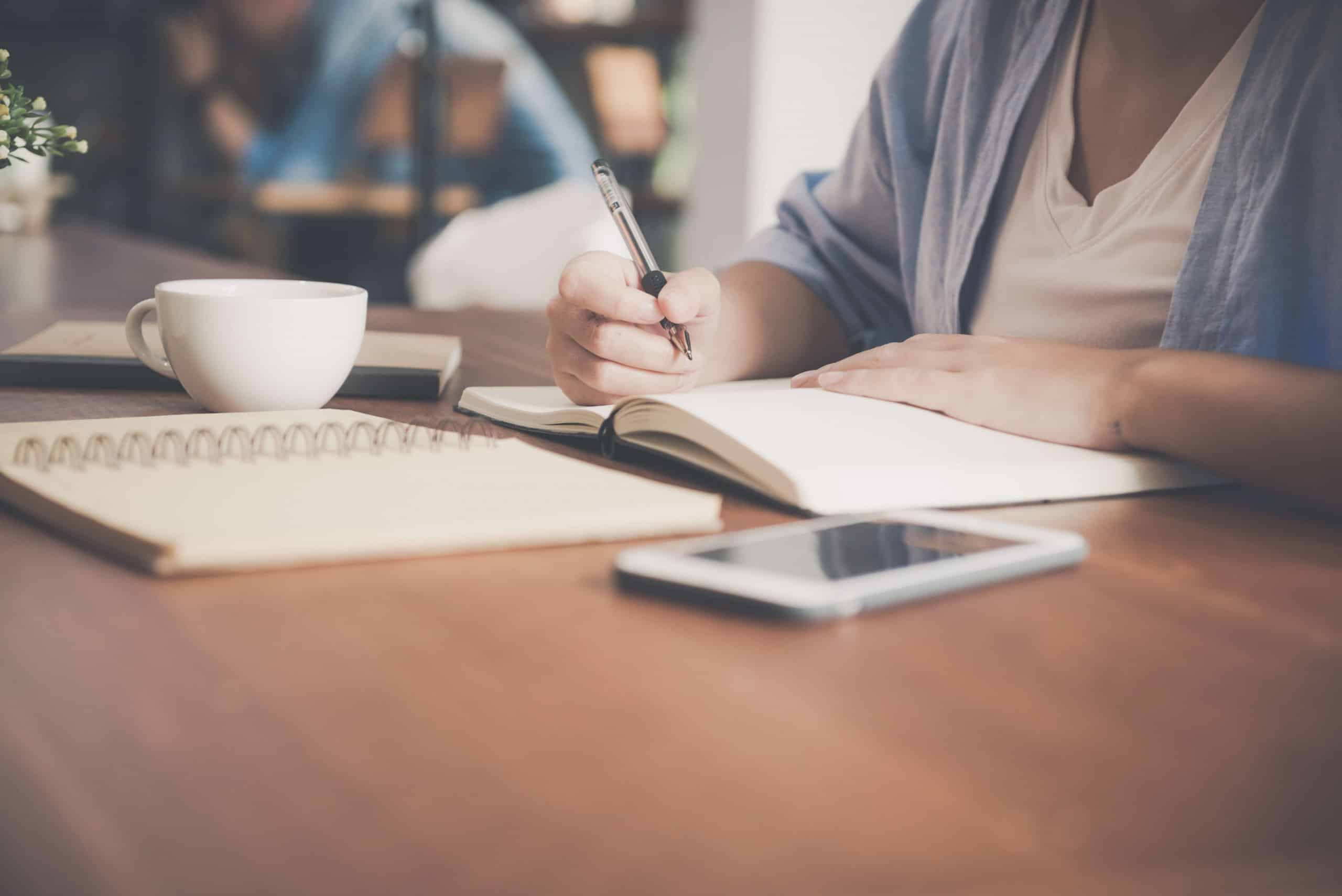 How Do Title Loans Work?
If you're unfamiliar with a title loan or how it works, you should know a few essential things before beginning the inquiry process. Title loans allow you to access the amount of equity in your car, which you can turn into cash! You are securing your loan using a form of collateral, an asset.
As mentioned earlier, a car title loan uses a person's vehicle as collateral for funding from a lender. In essence, the car is the lender's insurance if a person misses their monthly payments. If a qualified borrower misses too many payments, there is a possibility that their vehicle could be repossessed.
This is typically the last resort for the lender, although it does happen! If you are ever struggling with paying back your loans, you should immediately speak to the lender directly. They can discuss alternative options with you, like potentially refinancing the loan. The worst thing you can do is ignore the problem until it's too late.
Secured Loans
This type of loan is a secured loan because financial assets back it. On the other hand, unsecured loans are not backed by providing acceptable property. Instead, unsecured loan lenders will almost exclusively look at a person's credit history to determine whether or not they will be capable of paying back a loan. If they have bad credit or are in lots of debt, it's unlikely that a traditional bank lender will approve them for a loan.
Title Loan Requirements in Detroit
There are three main requirements for inquiring about a ChoiceCash title loan serviced by LoanMart. They aren't very strict or involved compared to other loan options in Detroit, Michigan, given out by traditional lenders. If you meet these basic criteria, getting approved for a car title loan could potentially be easier than you think!1
Be An Adult At Least 18 Years Old
Have A Clear Vehicle Title In Your Name
Show Proof Of A Steady Income
You need to be an adult to inquire about a car title loan in Michigan. This type of financial agreement is intended primarily for people who are ready to make a big decision, so you must be old enough to understand what you're signing up for!
Your name will need to be on a qualifying car title at the time of the inquiry. If you are still financing your car, you may still be able to qualify for a car title loan if it meets the right requirements!1 As long as your name shows that you are the legal title holder, you will meet the requirement to start the inquiry process.
Finally, you will need to be able to show proof of a steady income. This is crucial because car title loan lenders want to know that you will be capable of repaying the funding. Sure, your car is considered the collateral in case you miss payments, but if you don't have a steady income, paying back any loan would be nearly impossible.
The good news about this is that there are many ways you can prove income for title loan applications! To qualify, you don't need to hold a traditional 9-5 position. The approval process can be very flexible in that regard!1
Important Documents for a Title Loan
The next step for inquiring about a ChoiceCash title loan serviced by LoanMart is gathering the right paperwork. Making sure you have these on hand before beginning the inquiry process will make everything much smoother! There isn't a ton of complicated paperwork involved– these are all things that most people keep in a safe place anyways.
The State of Michigan/Government Issued Photo I.D.:
You can prove your age and identity using a state of Michigan driver's license or another form of government-issued photo I.D., like a passport. This is important because you must be an adult over 18 to inquire about a car title loan!
Proof of Michigan Residence:
The great thing about a ChoiceCash title loan serviced by LoanMart is that you can inquire about one in many states across the U.S.! To move forward with the inquiry process, you need to prove that you're a resident of the state you are applying from. You can show a piece of authorized mail, like recent utility bills or bank statements.
Proof of a Steady Income:
Car title loan lenders anywhere will want to know that a borrower has access to steady income to prove that they can repay their loan funds. But don't worry– you have many options for showing proof of income regarding a ChoiceCash title loan serviced by LoanMart! Not everyone works a traditional job. Below are acceptable forms of alternative income:
Self-Employment
Small Business Ownership
Worker's Compensation
Settlement Income
Recent Photos or Your Vehicle:
You may need to show recent car photos during the inquiry process to prove the current condition of your car. This can be conveniently done through pictures instead of an in-person inspection! Showing recent images is a great way to verify the condition of your vehicle, and the examination can take place virtually.
How Much Title Loan Funding Can I Get?
You are probably wondering how much cash you would get from a title loan if you become a qualified borrower. The answer isn't straightforward– it depends on several factors, and minimum loan amounts vary. However, you can figure out an estimated amount based on a few pieces of information.
As stated earlier, online title loans in Detroit use a borrower's car as collateral for upfront funding. If approved, the loan amount an individual can expect will depend on how much equity is in their vehicle. Car equity is determined by taking the overall market value and subtracting the amount still owed on the car (if any amount exists).
Car equity can also depend on the vehicle's age and condition! Let's say you have two of the same car models manufactured in the same year. One has many scratches, dents, and mileage, while the other is barely used and looks brand new. Both are the same car, but the condition of the barely used vehicle means it will likely have more equity than the other.
How Can I Find Out My Car's Equity?
Figuring out your car's equity is simple! One of the easiest ways to do so is by entering a few pieces of information into this online calculator tool when you inquire about a title loan with ChoiceCash. It can give you a rough estimate to get an idea of how much cash you may get through a title loan if you are approved.1
Car equity is the difference between how much your car is worth versus how much you owe on an auto loan. If your vehicle is entirely paid off, the equity would be whatever its currency value is. You will have negative equity if you owe more than your car is worth. The more positive equity you have available in your vehicle, the more potential you have to obtain a higher loan amount through a car title loan!1
How Is Car Value Determined?
Since the loan amount depends on how much value is held in your car, you probably want to know how car value is determined. Providers of title loans in Detroit will look at several factors when inspecting a qualifying vehicle.
Make, Model and Year Car Was Manufactured:
The make, model, and vehicle year will all be considered when determining the value of a car. Don't worry about having an older car– some car models out there are consistently in demand, and their popularity means they have lots of value, even if they are somewhat older. Some examples include Honda Civics, the Ford F-150 series, and Toyota Corollas. All of these cars rank consistently high in popularity!
Car Mileage:
Most people know that a car with many miles is often worth less on the market. If your vehicle has over 100,000 miles, it may not be worth as much as one with significantly less than that. That's because many miles mean it's been through lots of wear and tear, and the vehicle may not last much longer. A moderately driven car over the years will be valued more than one used heavily.
Current Condition:
Does your vehicle have any scratches or dents on it? Is there a crack in the windshield? Does the car sound system not work anymore? These are all questions that a title loan provider may consider during a vehicle inspection to determine the overall condition. If you use your car daily, it will have some noticeable wear and tear, but that's not the end of the world!
What Can I Use Title Loan Funding For?
The inquiry process for a ChoiceCash title loan serviced by LoanMart can be quicker than you think!1 That means it's an excellent option for someone who needs title loan funding quickly. But emergencies don't have to be the only use for this type of loan!
If you become a qualified borrower, you could consider applying your Detroit title loan to many things! Perhaps you need cash to travel or pay for a significant, upcoming expense. A title loan can cover many different costs, although it cannot be used for everything.
Inquire About a Car Title Loan in Detroit, Michigan Today!
There has never been an easier way to inquire about ChoiceCash title loans in Detroit serviced by LoanMart.1 If you need access to funding quickly but have bad credit, you should consider asking about auto title loans.1 It can take no time to see if you qualify for funding!1
Don't Wait to Apply for the Cash You Need
With ChoiceCash auto title loans serviced by LoanMart, there are no prepayment penalties, and qualified borrowers can access competitive interest rates.1 If approved, you may receive access to funding within the same day of inquiring.1 That means you get the cash loan you need when it matters most!
Don't let bad credit stop you from applying for the financial help you need. You may have more options than you might think in Detroit, Michigan!
Qualified borrowers have multiple options for accessing their funds after approval for a title loan with ChoiceCash. They can receive direct deposit to their bank accounts, a check in the mail, or visit a participating money transfer location in person to pick up their cash.
If you're interested in a ChoiceCash title loan in Detroit serviced by LoanMart, fill out this inquiry form or call 855-914-2945 to speak with a title loan agent today!