Are Online Auto Title Loans Available in Indiana?
If you're like most people today, you may enjoy the convenience of doing things online. Whether it's shopping for groceries, clothes, games, and even cars or houses, it would only take a few clicks to cross something off your to-do list without going anywhere. So if you can order everything from clothes to groceries online, why not get your title loan online as well?
Online car title loans could be a convenient and quick way to get emergency cash!¹ With just a smartphone or laptop, you could easily apply online for the funding you need towards an unexpected expense.¹ Title loans were designed to streamline the approval process to help you get the money you need without a big hassle.¹
One of the online title loan options you could benefit from as a borrower is a ChoiceCash title loan serviced by LoanMart!¹ Through that option, approved borrowers could get their cash in as little as one business day!¹ Also, since the car title loans are online, you could acquire one in Indiana!
Read below for more information on online title loans in Indiana, or dial 855-914-2945 to speak with a ChoiceCash title loan representative!
How Does an Online Car Title Loan in Indiana Work?
An auto title loan is a type of secured loan that uses collateral to secure your money. In this case, your vehicle title would be the collateral for this loan type.
As collateral for the loan, the title will act as a form of security in place of a borrower's credit history. Since you use collateral to secure the cash, applying for an online title loan could be much more flexible than other loan options.¹
With an Indiana title loan, a title loan lender will base your eligibility and loan amount on the following factors:
Your Ability to Pay Off Title Loans in Indiana
Be aware that the more your vehicle is worth, the higher your loan amount could be through a title loan.¹ If your income supports a higher loan payment, the chances of acquiring a significant total could be larger than your chances with an unsecured loan.¹ However, secured loans could offer more than just a way to get more cash.¹ Since a title loan is secured, its interest rates tend to be more competitive than other types of loans.¹ For unsecured loans, you would generally deal with expensive and excessive interest rates that are difficult to repay if your credit history is not ideal.
What if you don't know your car's current value? Luckily, an online calculator tool is available for ChoiceCash title loan borrowers to quickly find an estimate on their vehicle's equity with a no-obligation quote!¹ You would only need to input some details from your car to use the tool:
The Year a Manufacturer Released Your Vehicle
Any Alterations or Modifications Made to Your Vehicle
The Make and Model of Your Vehicle
Any Surface or Cosmetic Damage Done to Your Vehicle
The Current Mileage Listed on Your Vehicle's Odometer Reading
The Style of Your Vehicle
With this information, you could find out if you need to work on your car's condition to improve its equity. You could always talk to a ChoiceCash title loan agent to see if your vehicle's positive equity is enough to qualify.¹ If you're already on the line with them, don't hesitate to ask any questions you may have about Indiana car title loans!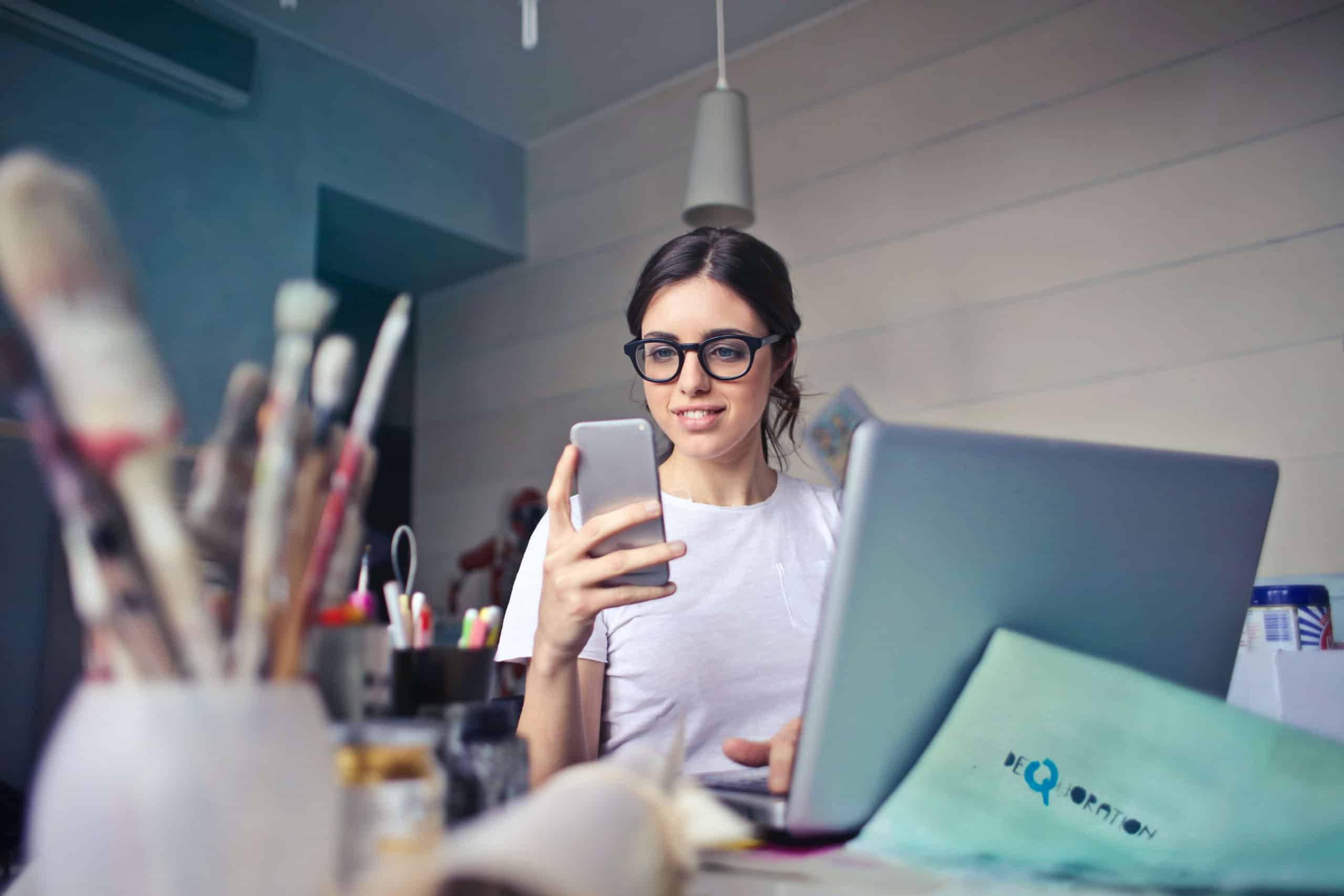 Keep Your Car During the Repayment Process for a Title Loan
For most borrowers, their vehicle is their primary source of transportation. Naturally, if you are in this demographic, you may be concerned about your car's whereabouts once approved for a title loan in Indiana.
Some title pawn lenders would require you to leave your car with them until you complete your monthly payments. Thankfully, when you inquire about a ChoiceCash car title loan, you can still keep your vehicle! However, you would only have this privilege if you make consistent, on-time payments.
Keep in mind that a title loan lender can repossess your car if you do not honor the terms of your loan contract. This means that you are paying back your loan on time, as agreed to in the terms of the agreement you signed. Potentially, if you do not satisfy your loan, they could sell your vehicle to cover the remainder of what you owe. If you have issues during repayment, contact a ChoiceCash title loan representative at 855-914-2945. Discuss any financial hardship you may have before you default!
Do You Need Documentation to Obtain Indiana Title Loans?
When you inquire about title loans in Indiana, you must submit a few documents to a ChoiceCash title loan agent. These documents can help them verify your information and further the loan inquiry. Borrowers can stress about finding the proper documentation, but don't worry! You could easily find your paperwork lying around your house or car!¹ Once you have them, you could quickly send in your information from the same online portal you inquired about an Indiana title loan.¹
The exact documents you may need to apply for a car title loan will often vary depending on the state you reside in. Yet, you can expect to submit the following documentation during the second step of the title loan process:
The Title to Your Car: During the inquiry process, you must ensure your vehicle title is in your name. If you happen to share a name on the title or you are currently financing your vehicle, you may still be able to qualify for auto title loans online.¹ Dial the toll-free number 855-914-2945 to see what you can do to ensure your car's title is in tip-top shape for a car title loan. Don't worry if you lost or misplaced your title, as you could always contact a ChoiceCash title loan representative to help you find out how to request a duplicate title. Or, they could assist by letting you know how to request a car title transfer at your local Bureau of Motor Vehicles.
Proof of Reliable Income/Alternative Income: You don't need a traditional occupation to prove you can pay off auto title loans in Indiana¹; several alternative forms of income could work to validate that. For example, you could use pay stubs, retirement income, worker's compensation, settlement income, bank statements, Social Security/Supplemental Security Income, or even a letter of employment from your employer!
Proof of Government/State-Issued Identification: A ChoiceCash title loan agent will ask you to prove your identity by providing a government-issued photo I.D. card. You could validate that requirement by providing your driver's license, passport, or other certified state identification cards. Ask a ChoiceCash title loan representative about what other government-issued cards are acceptable to use.
Recent Photos of Your Vehicle: Take pictures of your car's exterior(hood, rear, driver's side door, passenger-side door), VIN# (Vehicle Identification Number), and odometer reading so a ChoiceCash title loan representative can verify its condition. Borrowers could easily submit their images online directly to a ChoiceCash title loan agent from their smartphone.¹
Proof of Indiana Address: You will need to provide a ChoiceCash title loan agent with proof that you currently reside in the state of Indiana. Fortunately, you can submit different documents, such as recent mortgage statements, credit card statements, lease agreements, utility bills, phone bills, etc.
References: References are sometimes required. They can be professional, personal, or both.
How Do You Pay Off Online Title Loans in Indiana?
Thankfully, with a ChoiceCash title loan, you could conveniently pay your loan online.¹ In today's busy world, you need options- and with a ChoiceCash title loan, there are many options available when it comes to paying your loan back!
When you are approved for a car title loan in Indiana, you will pay a principal amount through a designated monthly payment. In addition to the principal amount, you will also pay an interest rate on your loan. In case you didn't know, interest is simply the price you pay to borrow money from a lender.
With ChoiceCash auto title loans, there is an online account portal for approved borrowers to access during repayment. If you decide to repay a title loan online, you can use the online portal to complete transactions and look at your loan information. Typically, the loan information that is readily available to you through the portal will be:
Billing and Payment Information
Loan Scheduling and Due Payment Dates
Basic Account Information
Available Payment Methods
Any and All Updates/Messages Concerning Your Loan
But you don't have to do everything online, though. You could select different ways to pay off a loan when you opt for a ChoiceCash title loan, such as:
Pay Through Your Phone By Using a Debit/Credit Card
Pay via Mail By Sending Checks to the Payment Center
Set Up an Automatic Electronic Withdrawal
Use Your Smartphone and Pay Through the App
Pay In Person By Visiting a MoneyGram Location Near You
What are the Benefits of Getting Indiana Car Title Loans?
It's important to choose a loan option that helps your loan experience, not hurt it. With car title loans, there could be a lot of benefits you could enjoy besides quick funding.¹ But when you inquire about ChoiceCash title loans in Indiana, you could expect exclusive perks.¹
Contact a ChoiceCash title loan representative to learn more about each benefit listed below:
Payments That May Decrease²: Indiana residents could get rewarded when they're responsible for their payments!² When you're on time with each installment, your monthly payments and interest rates may decrease!²
Competitive Interest Rates¹: Interest rates usually determine the amount you'd have to repay during the loan process. Essentially, it is the cost of borrowing money and a separate quantity from the principal. The problem with many loan types is how expensive and excessive these rates can be if a borrower does not have perfect credit! But with loan options like a ChoiceCash title loan, qualified borrowers can expect competitive interest rates.¹
Flexible Online Approval Process¹: Since collateral is the primary basis for loan approval, it could be much more flexible than unsecured loan options!¹ Even if your credit is less than ideal, it wouldn't necessarily lead you to be denied a title loan.¹
No Prepayment Penalties: Many loan options punish borrowers for wanting to pay a loan earlier than expected, and people shouldn't have a penalty for being responsible. With a ChoiceCash title loan, you are allowed to pay sooner than your original due date! You don't have to worry about paying a fee for it. There are also no hidden fees or balloon payments that will surprise you along the way.
Borrowers that inquire about ChoiceCash title loans can also benefit from exceptional customer service! ChoiceCash title loan agents are available six days a week for extended hours to assist you with any issue you may have. You can expect to speak with a considerate and knowledgeable representative when you dial 855-914-2945! If you're already on the line, don't forget to ask them any questions you may have about the benefits of an auto title loan!
Inquire About Online Auto Title Loans in Indiana Today!
Take advantage of the convenience of online title loans by going through a flexible inquiry process!¹ All you need to do is follow these three simple steps to get started on a short and easy car title loan inquiry¹:
Start Your Inquiry:
You have two choices for how you can initiate your Indiana title loan: fill out a short preapproval form online or dial the toll-free number at 855-914-2945 to speak with a ChoiceCash title loan representative. Remember, a ChoiceCash title loan agent is available six days a week for extended hours to help you with any questions you may have!
Submit Your Required Documents:
Quickly deliver your paperwork online through an email or fax!¹ Through that method, you could receive an approval status in no time and move on to the final step in the loan process!¹
Get Your Money!¹
You may be ready to collect your cash if you're approved for a title loan! You can choose between a direct deposit to your bank account, a check sent to your Indiana address, or simply pick up your funds at a participating money transfer location nearby!¹
See if you can get the financial assistance you need to cover your emergency! Quickly apply for an auto title loan through an easy online process within minutes!¹ If you qualify, you could receive funds in as little as 24 hours!¹ Contact a ChoiceCash title loan representative if you need assistance.