A bad credit history can prevent an Ohio resident from qualifying for the cash they need. If your financial situation is stressful, you may still qualify for some Ohio loans with bad credit!
Some alternative loan options that are available to borrowers with bad credit are:
Title Pawns
Payday Loans
Applying for fast cash with a poor credit history can be difficult. Whether you need cash to make ends meet this month or to pay for an unexpected expense, a bad credit loan can be a good choice. But not all bad credit loan options are the choice you want to make. Many loans that cater to borrowers without a good credit history know that you may not have another choice and will lead you to a cycle of debt.
If you have bad credit, consider looking at all the pros and cons of your loan options available before you make a big financial decision.
What is Considered Good Credit or Bad Credit in Ohio?
A credit history can impact many different areas of your life. If you are a resident of Ohio, your credit history could help determine:
Your Ability to Obtain a Vehicle
The Available Housing Options You Have
Your Ability to Qualify for a Loan in Ohio
Your credit history is determined by your actions as a borrower and your habits financially. Three major credit bureaus will monitor those habits and your debt, which is reported by the lenders you choose to work with.
The better your credit history is, the more likely it is you will qualify for a loan. While you can still find Ohio loans with bad credit, you may not have access to the loan amount you need or low interest rates that can help your financial situation.
Where Can I Find the Best Deal on Ohio Loans with Bad Credit?
If you do not qualify for a traditional loan option, you may find that you can still apply for Ohio loans with bad credit. Some of the most notable alternative loan options in Ohio are:
Title Pawns
You've likely passed by a local pawnshop at some point. Pawn shops and title pawn lenders can offer a loan to borrowers with bad credit that uses their vehicle as collateral. Generally, title pawns are advertised as loans that do not check your credit. While title pawns and title loans are thought to be the same, a title pawn option will often not allow a borrower to retain possession of their vehicle throughout the duration of the loan. They are a fast cash option if you are willing to part with your vehicle for a while, but they do come at a price. Title pawn loans are notorious for high interest rates and fees.
Payday Loans
These loans were created to help a borrower in-between payday periods. Payday loans are generally anywhere between $50-$500 depending on your income and pay period. Many payday loans are advertised as a loan option that does not require a credit check and can get you the cash you need the same day you apply. While this does sound appealing to many borrowers, it is not a choice you should make lightly. Payday loans often come with high interest rates and fees that can trap borrowers in a tight cycle of debt that is tough to repay.
Title Loans
Unlike title pawns, a title loan through ChoiceCash Title Loan is a bad credit loan option in Ohio that can allow responsible borrowers to keep their vehicle during the repayment process. Title loans are a secured loan option that is designed to let a borrower use their vehicle's title instead of their credit history to secure funding. Qualified borrowers through ChoiceCash Title Loans could get their funds in as little as one business day!1 If your credit history is poor and you need an Ohio loan with bad credit, you may qualify for a title loan with competitive interest rates.1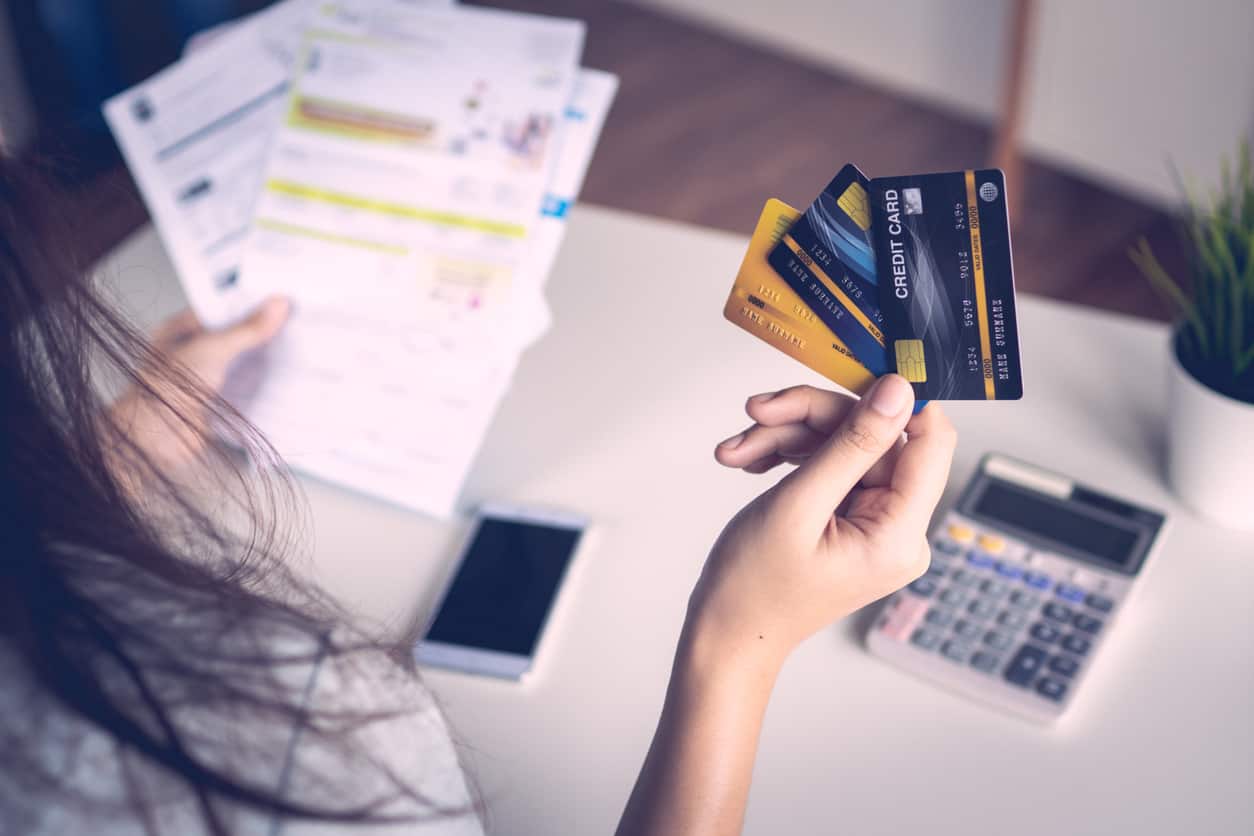 Are Title Loans a Good Idea for Quick Cash in Ohio?
If you are looking to find Ohio loans with bad credit, a title loan can help you get back on your feet. Title loans are secured through collateral, which helps minimize the risk for a provider to lend to a borrower without a strong credit history.
While your credit history can often prevent you from qualifying for the cash you need, a title loan can cater to borrowers without a perfect score. Title loans can offer many benefits to borrowers besides just cash! With ChoiceCash Title Loans, qualified borrowers can take advantage of these benefits:
Qualify Customer Service: Loan agents are available for extended hours, seven days a week. Your loan questions may happen outside of a 9-5 job, and ChoiceCash Title Loan agents are available to help!
Keep Your Keys: Responsible borrowers that make their payments on time to not need to give up their normal driving habits.1
Payments Start Low and Can Get Lower2: A loan option can help you get set up for success. With ChoiceCash Title Loans, there is an opportunity for qualified borrowers to earn a lower interest rate and payment each month!2
What Do I Need to Apply for Ohio Loans with Bad Credit?
Ready to apply for the cash you need? If a title loan is your answer to help you get back on your feet, there are a few simple things you will need for the Ohio title loan approval process:
A Title in Your Name
Steady Income or Alternative Income
Documents to Prove Your Address, Income, and Identification
It can be easier thank you think to qualify for Ohio loans with bad credit!
Where is the Best Place to Get Ohio Loans with Poor Credit?
Ready to see if your vehicle will qualify for the cash you need? A title loan can be a great way to get an Ohio loan with poor credit. If you aren't confident with your credit history, don't let that stop you from seeing if you can qualify for funding to get back on your feet. Get started on a title loan today by:
Heading Over to the ChoiceCash Title Loan Website, or
Give a Loan Agent a Call at 855-914-2945
It can take no time at all to see if you qualify!1