Learn About the Requirements for a Florida Title Loan!
Need some extra cash to make your budget stretch this month? Consider using your vehicle title to secure emergency cash through a car title loan! With a title loan in Florida, you may be able to receive money in no time if you qualify for a ChoiceCash title loan!¹ However, you could be curious about any other car title loan requirements you need to meet to get approved. The last thing you want when you're desperate for some funding is to struggle with demanding qualifications. Thankfully, the requirements for a title loan in Florida could be flexible when you inquire with ChoiceCash Title Loans!¹
Read below to learn more about the approval process for an auto title loan in Florida, or dial 855-914-2945 to speak with a ChoiceCash title loan agent.
What are the Requirements for a Car Title Loan in Florida?
As you may have read, auto title loans allow borrowers to use their car title to obtain quick emergency funding.¹ Rather than requiring you to have a perfect credit score like many unsecured loan options, car title loan requirements have a different approval focus. While your credit history is still considered, other factors may carry more weight.
So if you have bad credit, don't stress; you may still qualify for a ChoiceCash title loan in Florida!¹ Make sure you meet these three basic qualifications to potentially acquire a title loan today¹:
Age Requirement
To qualify for online title loans in Florida, you must be a legal adult in the United States. For most states, including Florida, the legal age of adulthood is eighteen years old. That's an age requirement found with most loan options, which can be a good thing if you're a young borrower looking for financial assistance. Since loans are a considerable commitment, you must be the right age to acquire one. But even if you meet the minimum age requirement, it may be best to consider some things before applying for a loan.
A common issue with many unsecured loan types is that they can have high-interest rates if you have poor or no credit history. That can be challenging to repay! You may not have a substantial credit history if you're young. Luckily, you may not need one to acquire a secured loan like a title loan, but you will need to be of age to apply.1
Qualified borrowers could access competitive interest rates that benefit their overall loan experience.¹ It's essential to have that as a young person since it could potentially help you save money towards a great future.
Vehicle Requirement
Borrowers must have a qualifying vehicle with a title in their name to obtain loan proceeds. You may still be able to apply for a title loan if you are financing the vehicle, but you must have a qualifying car either way.1 A qualifying car is simply one with a significant amount of equity, meaning the market value is greater than the amount a person owes(if any). A certain amount of positive equity is essential because it helps title loan lenders determine your eligibility and the loan amount you'd potentially receive. That means the more value your car has, the higher the funding amount could be!¹ Borrowers that use their vehicle's title as collateral could borrow off their car's available equity and turn it into cash!¹ However, collateral goes both ways, as it ensures lenders that you will pay off auto title loans in full. When you begin the repayment process, a title loan lender will place a lien on your car title. Once you complete the monthly installments, they will remove the lien.
Do you know your car's current equity amount? It's okay if you don't! An online calculator tool is available for ChoiceCash title loan borrowers to find an estimate with a quote, free of obligation!¹ You would only need to input the following details from your vehicle to use the calculator:
The Make and Model of the Car
The Year a Manufacturer Released Your Car
The Car's Current Amount of Mileage Found on the Odometer
The Style of the Car
Any Cosmetic or Surface Damage Made to Your Car
Modifications or Alterations Done to Your Car
With that information, you could determine if your vehicle's equity is enough to warrant the cash total you need. Contact a ChoiceCash title loan agent for advice on how you could boost your car's value!
Income Requirement
The ability to repay monthly installments is crucial when you apply for a car title loan in Florida! Instead of solely relying on your credit score, a title loan lender will look at your debt and overall income to see if you can afford a loan. However, your income doesn't have to come from a traditional 9-5 job¹; you could always present alternative forms of income to prove you can pay off title loans without a problem!¹
These are examples of alternative documents you could submit for Florida title loans:
Bank Statements
Pay Stubs
Social Security/Supplemental Security Income
Worker's Compensation
Pension Income
Settlement Income
And More!
Go online to begin a flexible and convenient approval process to determine if you qualify for a title loan.¹ If you have questions about these requirements, do not hesitate to call 855-914-2945 to speak with a ChoiceCash title loan agent.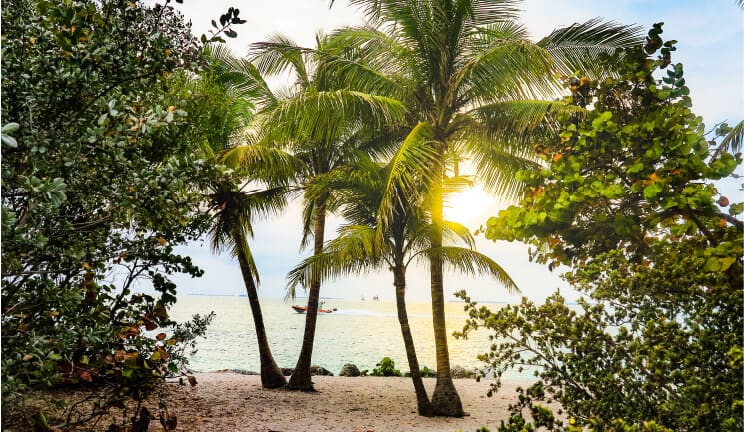 What Documents are Required to Obtain an Auto Title Loan in Florida?
A title loan agent will ask you to submit a few documents during the inquiry process. While it sounds daunting, you may already have these documents on hand! Even better, you could upload your information online instead of turning the paperwork in at a physical location. That way, ChoiceCash title loan agents could reach out to you in no time if you are missing information or need to resubmit documentation.¹
The required documents you will need to meet for car title loans in Florida are:
Government/State-Issued Photo Identification: You must validate your identity to a ChoiceCash title loan agent. You must show a government or Florida-issued photo ID card to do so. Borrowers tend to use a driver's license to satisfy that requirement, but you can also use a passport or other certified state identification cards.
Proof of a Florida Address: To qualify for a car title loan funding in Florida, you must provide proof of residence. That can be done using recent utility bills, mortgage statements, recent credit card statements, lease agreements, and more. Call 855-914-2945 if you have questions about what other documents are acceptable.
Proof of Income: Remember, having a traditional job is unnecessary for this requirement.¹ You could just present approved alternative forms of income to prove your ability to repay the loan.
The Title to Your Vehicle: The title to your car must be in your name to prove ownership. If it is not in your name because you are currently close to paying it off, let a title loan agent know at the time of inquiry. However, if you lost or misplaced your vehicle title, contact a title loan agent to help you find out how to replace it or request a title transfer.
References: You may have to present professional or personal contacts during the inquiry process. Yet, you could provide both types of references if you prefer that.
You can also choose to scan your documents and send them directly through email or fax to a car title loan representative. After completing this step, you may move on to the final step in the approval process: collecting your cash if approved!¹
Is a Vehicle Inspection Required for a Title Loan in Florida?
A vehicle inspection works as another requirement for car title loans in Florida. Title loan lenders require this to verify your car's condition and see if it has enough value for eligibility. Typically, many lenders prefer to inspect in person, which is an inconvenient way to see if your vehicle qualifies for emergency cash! But with ChoiceCash title loans serviced by LoanMart, you could conveniently complete your vehicle inspection online!¹
The only thing you need is a smartphone or camera to take clear and visible photos of the following features from your car:
The Driver's Side Door
The Passenger Side Door
The Hood
The Rear
The Vehicle Identification Number (VIN #)
The Vehicle's Odometer Reading
Make sure the images display all the necessary angles from your car. Once you finish taking the pictures, upload them through the online portal; a title loan agent will use the photos to confirm the condition of your vehicle.
If your car has internal or external surface damage, the principal amount you receive may be less than the estimate you initially had. But you may still be able to obtain enough money to cover an expense when you inquire about a ChoiceCash title loan!¹
How Much Cash Can You Get If You Meet the Requirements for Florida Title Loans?
Before you sign the loan agreement, it's understandable to wonder– "How much cash can I get through car title loans in Florida?" Typically, there is no set minimum loan amount when you obtain Florida title loans; in fact, there are no Florida title loan laws that limit the amount you can borrow! But the total money you'd earn depends on your car's available equity and your income level.¹ So, the more equity your vehicle has to borrow from, and the more considerable your income, the more significant your loan amount can be when you are approved for online title loans in Florida!¹
The Loan Amount You Can Usually Borrow Through a Title Loan in Florida
With most car title loans, an approved borrower could access anywhere between 25%-50% of their vehicle's equity; that means you could get a loan amount ranging from $1,000-$10,000!¹ If you want a good amount of funding from your title loan, it's essential to maintain your car in good condition. Don't forget to use the online title loan calculator to see if your vehicle's equity qualifies for your desired amount!¹
Start on your title loan by inquiring about a ChoiceCash title loan today! You could receive the funds you need in as little as 24 hours.¹
If You Qualify for a Car Title Loan in Florida, What Can You Use Your Money For?
Suppose you meet all the requirements for a title loan in Florida. In that case, you could be curious about what you can spend money on. While there are limitations to what you can use your cash for, there are also many things you can spend your funds on. Of course, not every title loan borrower shares the same financial situation, but you may find that many go through similar scenarios.
Some of the most common ways an individual will spend their title loan cash are:
Consolidate Debt
Unexpected Expenses or Medical Bills
Paying for a Car Repair
Living Expenses
Renovating a Home
Paying for a Wedding or Funeral
Paying Rent
Speak with a ChoiceCash title loan representative if you have questions or concerns about what you can spend the money on.
Inquire About Online Florida Title Loans Today!
Assuming you meet the requirements for a car title loan in Florida, you may be ready to acquire the funds you need! Just follow these three easy steps to get through the approval process in a flash¹:
Call or Click: Start your loan inquiry by choosing between calling a title loan agent at 855-914-2945 or submitting a short preapproval form online! Both steps could be easy to complete and may take no time!¹ Be aware that title loan representatives are available six days a week for extended hours to assist borrowers with any questions or issues they may have.
Send Your Required Documents: Remember that if you are preapproved for title loans in Florida, you would need to submit some documents. If you send everything online, you may move on to the best part of the process: funding time!¹
Collect Your Cash!¹ If you qualify for a car title loan, you could get your funding in as little as one business day!¹ During this step, you can discuss your loan agreement with a title loan agent before you sign it. Additionally, you can select from various methods to retrieve your funding, such as: a direct deposit to your bank account, a check sent to your Florida address, or pick up your money at a participating money transfer location near you.
Take advantage of a convenient online process to get the necessary loan proceeds for an emergency.¹ Dial the toll-free number at 855-914-2945 if you require assistance. Inquire about a ChoiceCash title loan today!