If you are in a financial situation where you cannot pay an unexpected bill or expense, a title loan can serve as a great alternative financial resource. With loan options like ChoiceCash Title Loans, you may receive funding in as little as one business day!¹
When you are considering applying for cash, you may have some questions about the requirements. You may even be wondering – what kind of documents do you need to apply for a car title loan in Florida? While the process may seem confusing, it can be simpler than you think! With loan options like ChoiceCash Title Loans, the approval process can be convenient and easy. ¹
What Documents Do You Need to Apply for an Auto Title Loan in Florida?
Before applying for a loan, you might ask yourself- "What Kind of Documents Do You Need to Apply for a Car Title Loan in Florida?" The answer is the kind of paperwork you may already have handy!
These documents serve to help a loan agent verify your information, and can be submitted online for your convenience:
Proof of Income: Bank statements, pay stubs, social security benefits, a letter of employment from your employer, benefit statements, invoices, or any alternative forms of income serve as proof of your income. Alternative forms of income can often be accepted as well.
A Vehicle Title in Your Name: It's important that your vehicle has your name on it. If the title is not in your name or if it's missing, a loan agent may help you with requesting a transfer.
Photo Identification: You can show your driver's license, passport, or any other government-issued ID to validate your identity.
Photos of Your Vehicle: With ChoiceCash Title Loans, you can skip an in-person inspection of your vehicle by uploading pictures of it online. You only need to take pictures of the front, back, and sides of your vehicle, as well as the odometer and identification number.
Proof of Address: You can use credit card statements, utility bills, rental/mortgage agreements, voter registration cards, insurance statements, phone bills, etc. to prove your Florida residency.
Luckily, ChoiceCash Title Loans makes it easy and convenient to submit these documents online! All you have to do is scan your documents onto your computer or take pictures using your smartphone.
What Other Documents Do You Need to Inquire for a Title Loan in Florida?
A loan agent may ask for you to provide additional documents to inquire for a title loan in Florida. Besides the title and pictures from your vehicle, it must also have a certain amount of equity to qualify for a loan. This cannot be proved through the vehicle's title, so you will need to provide additional information during the approval process.
If you're like most borrowers, you may not know your vehicle's available equity. Thankfully, ChoiceCash Title Loans has an online calculator tool that makes it easy to find an estimate.¹ To use this tool, you must input the following details:
The Current Condition of Your Vehicle: The level of care you've given to your car may determine the loan amount you could receive.¹ This means the better condition your vehicle is in, the higher the loan amount may be.¹ A loan agent determines this by examining the interior/exterior of your vehicle. With ChoiceCash Title Loans, you can easily do this online by submitting recent pictures!
The Make and Model of Your Vehicle: Some variations of makes and models can slow the declining value of a vehicle. If your car comes from a popular make or model that is currently on demand, the value of your vehicle may be higher. ¹Luxury cars and vehicles with more fuel economy have a higher probability of having a large amount of equity.
The Year of the Vehicle: The age of the vehicle can go both ways in determining its value. Older cars can struggle with a declining market value, while recent models tend to be more valuable. But older cars could still have some value as long as they have been well maintained and meet the right criteria. ¹ If the vehicle is older but comes from a popular make or model, the value can still be high!¹ Classic cars are sometimes even worth more than recent models! As long as it is in good condition, your car may still qualify despite its age. ¹
The Style of Your Vehicle: Things like color, style, and technology packages help boost a car's resale value. Some specific styles of vehicles have more market value than others. Compact cars, midsize cars, and entry-level luxury cars are examples of car styles that had the best resale values in 2021.
The Current Mileage on the Odometer: The mileage of your vehicle can increase or decrease the value of your car. It demonstrates how much the engine has been used and if it is well-traveled. The higher the mileage is, the more it can negatively affect your vehicle's value. But don't be discouraged! Vehicles that have a high mileage can still qualify for a title loan.¹ But if you want a high loan amount, a low mileage is ideal.
Any Modifications Done to the Vehicle: Modifications or alterations done to the vehicle can affect its value. However, there are some upgrades that can contribute positively to it. If you recently upgraded your car's engine or exhaust, they could grant opportunities of increasing its value!
A loan agent may also ask you to provide for some references. These can come in the form of family members, friends, or professional references that know you. If you have questions about any of the documents listed, the experts from ChoiceCash Title Loans are here to help! Call 855-277-4847 today.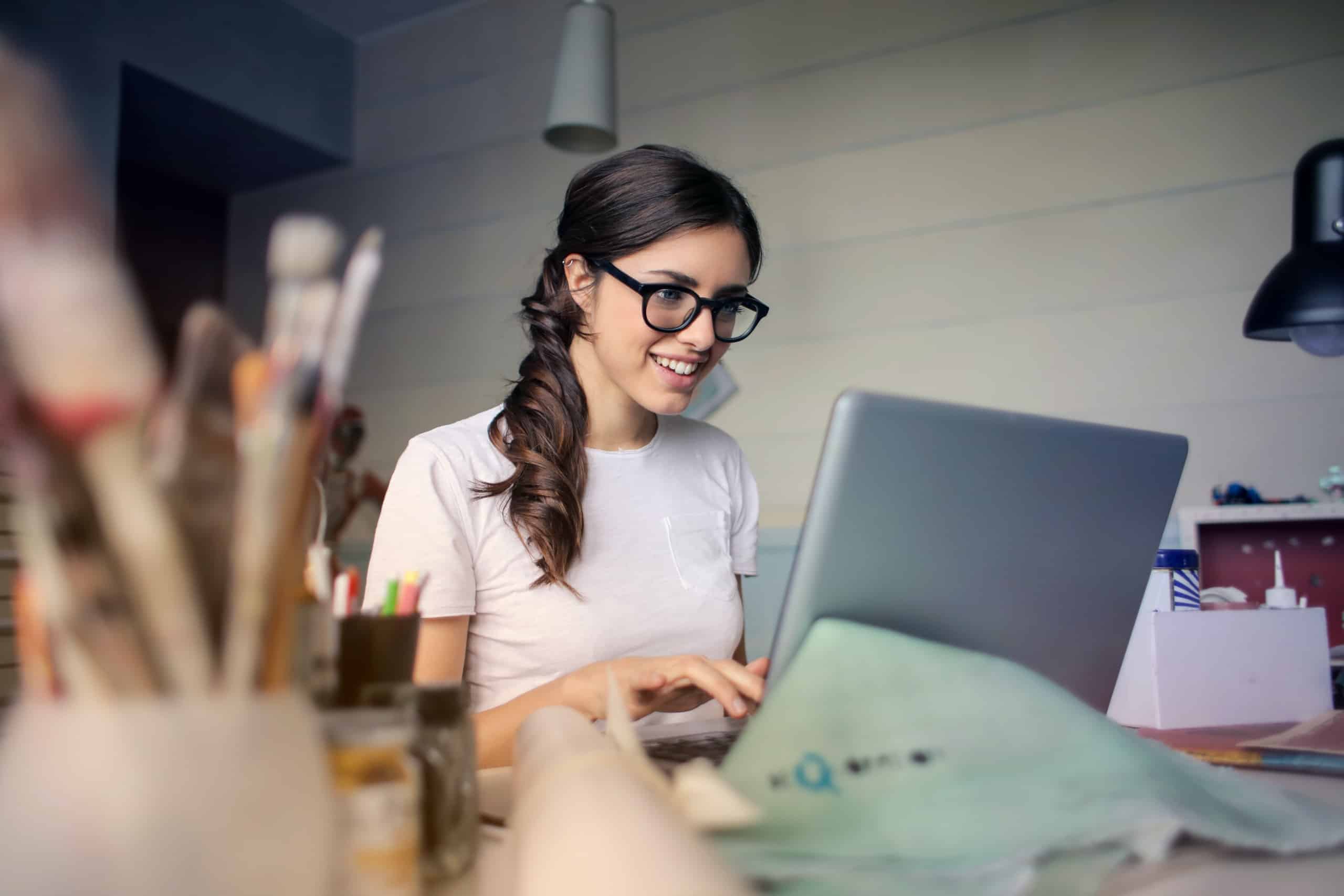 What Other Kinds of Documents Do You Need to Apply for an Auto Title Loan in Florida?
If you are wondering about the other kinds of documents you need to apply for a car title loan in Florida, the answer is there is not a lot left! The only other documents you will need to apply for a title loan in Florida concern your income. If you do not have a 9-5 job, you may be concerned about how you can prove your income to a loan agent during the approval process. Luckily, alternative income can be accepted when you submit your paperwork.
Some of the forms of alternative income that are accepted are:
Worker's Compensation
Settlement Income
Self-Employment or Small Business Ownership
Pension Income
Annuity Payments or Retirement Income
SSI or Disability Income
Government issued income like SSI income and pension income can often be proved through award letters or bank statements. For settlement income or retirement income, bank statements can also qualify as proof of income. If you are self-employed, you can use your tax statements or bank account to show that you have the ability to repay the loan.
Once You Have All the Paperwork You Need to Apply for a Car Title Loan in Florida, Here's a Few Ways to Spend Your Cash
Everyone has a different financial situation and struggles. If you are down on your luck financially, a car title loan may be the perfect solution to help you get back on your feet.
When you gather all the documents you need to apply for a car title loan in Florida, you may be wondering what you can use your cash for.
While your financial situation may be different than another borrower's, there are a few typical ways you can spend your cash after approval:
Pay for a Wedding or Event
Cover the Cost of an Unexpected Bill or Expense
Consolidate Credit Card Debt
Pay for Medical Bills, Veterinarian Bills, or Surgery Costs
Cover a Nice Vacation or Travel Expenses
There are many different ways to spend your title loan funds! If you have questions about what you can use your title loan cash on, don't hesitate to contact the experts at 855-277-4847.
What Kind of Credit Do You Need to Apply for a Car Title Loan in Florida?
When you inquire about a title loan in Florida, your credit may be considered during the approval process. Thankfully, your credit background is not the main focus of the qualification process.1 Borrowers with all different kinds of financial backgrounds and credit histories could still inquire for a title loan. ¹
While your credit history is considered, your vehicle's title matters more during the approval process. Since it is used as collateral, it makes the approval process more flexible for borrowers who may not have a strong credit history.1
But despite your credit history, it's important to know that your vehicle's value and income are the most important factors in the approval process. Even without a strong credit history, you may still qualify for the cash you need through a car title loan.¹
If I Have all the Documents Needed to Apply for a Car Title Loan in Florida, What Happens to My Car After Approval?
Most Florida vehicle owners rely on their car as their main source of transportation. If you are a member of that majority, you may be concerned about the whereabouts of your vehicle during the repayment process. You need cash, but you also need your car to get you where you need to be!
As you make your loan payments on time, you can keep driving your vehicle like it is business as usual! No need to rely on ridesharing services if you are a responsible borrower that makes their payments on time.
One of the ways to ensure that your payments are made on time is to enroll in automatic payments for your loan. This can take the stress off you if you are a person that needs many reminders to get bills paid or stuff done! Avoid late fees and keep your normal driving routine going by enrolling in automatic withdrawal for your title loan.
What Benefits Do You Receive When You Apply for an Auto Title Loan in Florida?
Did you know that there are more benefits that come with a title loan besides fast funding? With loan options like ChoiceCash Title Loans, you can take advantage of these benefits after being approved for a loan:
Competitive Interest Rates¹
A Chance for More Available Funding¹
Payments Start Low and Could Even Get Lower²
Pay Off Your Loan Early with No Prepayment Penalties¹
Keep Driving Your Car
How Can I Apply for a Car Title Loan Online in Florida?
Do you have all the documents required for a title loan, but you aren't sure where to go? With ChoiceCash Title Loans, the approval process for a title loan in Florida is as easy as three simple steps¹:
Submit a Short Inquiry Form Online, Or Call a Loan Agent at 855-277-4847.
Call or click online today to get started! Simply fill out a short inquiry form online or contact a loan agent directly. Both options are a prequalifying step that can take no time at all to get through.1
Send in Your Paperwork to Verify Your Information
Once you've completed the initial form, the next step is to send in your paperwork. This can conveniently be done online via email or fax! Just snap a few pictures of your paperwork and attach them online to get the job done. This step can speed the process along and help a loan agent verify your information.
Find Out if You Qualify for Cash!¹
Once your documents have been viewed and verified, you'll be contacted by a loan agent to receive an eligibility decision. It takes no time to find out if you qualify for the cash you need!¹ Now that you know what documents you need to apply for an auto title loan in Florida, why wait to see if you qualify for cash?