Where Can I Get Online Car Title Loans in Florida?
Residents of Florida that find themselves in the middle of an emergency and need money quickly could benefit from a title loan.¹ Through this resource, you can use a vehicle title as collateral to obtain quick funding!1 Since you use collateral to secure the loan, the chances of a car title loan lender approving you could be greater than your chances of qualifying for an unsecured loan that solely relies on your credit history for approval.¹ On top of that, a borrower that inquires about a ChoiceCash title loan could receive funding in as little as one business day!¹ That means you wouldn't have to wait long to cover your financial situation!¹
Nowadays, people prefer doing things online. Whether it's shopping for groceries, clothes, and even cars, it would only take a few clicks to do something from the comfort of your home. So if you can order groceries online, why shouldn't you apply for a Florida title loan the same way? Thankfully, you could inquire about a ChoiceCash auto title loan online in no time!¹ You could save gas money and time by getting through a flexible online loan process that could be accessible to almost anyone.¹ The convenience of handling financial difficulties over the phone or computer is unparalleled!
So are you ready to find out if you can qualify for emergency funding? Take advantage of a fast and easy online approval process today!¹ You could go online or speak with a ChoiceCash title loan representative by dialing 855-914-2945 to begin your inquiry!
Read below for all the details on obtaining online car title loans in Florida.
What are the Requirements for Auto Title Loans in Florida?
While many traditional loan options have demanding qualifications that are challenging to meet, a title loan in Florida can work a bit differently. Instead of solely focusing on your credit history or financial background, approval is largely focused on a few key requirements.¹ If you have a qualifying vehicle, you may experience a flexible approval process with a title loan!¹ However, it's essential to familiarize yourself with the other basic requirements you need to qualify for an online title loan¹:
Possess a Vehicle Title in Your Name
Have a Car With Enough Positive Equity
Be Able to Prove Your Ability to Repay Florida Title Loans
Be Over 18 Years of Age or Older
Once you have met these qualifications, you could easily start on your car title loan.¹ But, be aware of how title loan lenders base your loan approval on the available equity in your vehicle and current income level. So if you're looking to acquire a considerable loan amount, your car would need a high-value rate, and you will need the income to support that amount!¹ Keep in mind that when you begin the repayment process, a car title loan lender will place a lien on your title. Once you complete the monthly installments, the lender will remove the lien from the title. The lien is the lender's assurance that you will repay your loan in full, and if you do not fulfill the terms of your contract, it could be repossessed. Make sure you communicate any financial hardship to your lender!
After reading a little about the repayment process, you may wonder how the rest of it works. First, you don't need a 9-5 job to satisfy this requirement!¹ You could just present an alternative source of income to demonstrate your ability to meet title loan payments!¹ As long as you can responsibly pay for every due date, you could get the opportunity to retrieve quick funding.¹ Yet, if you start missing installments and fail to repay an auto title loan, you could, unfortunately, lose your car to a repossession! If you're confronting a financial issue during repayment, you could contact title loan agents with ChoiceCash for assistance!
To find the current amount of equity in your car, people often use Kelley Blue Book. But an online calculator tool is available for borrowers inquiring about a car title loan with ChoiceCash! You could quickly obtain an estimate with a quote, free of obligation!¹ You could acquire an estimate in no time by simply placing a few details from your vehicle into the calculator tool¹:
The Mileage on Your Car's Odometer
A Vehicle's Make or Model
The Condition of the Car, Which Refers to Any Damage Made to Its Interior/Exterior Surface
The Style of the Vehicle
The Age of Your Car
Any Modifications or Alterations Done to Your Vehicle
With a ChoiceCash title loan, you could complete the online loan inquiry in no time!¹ Speak with a title loan representative today to see if your vehicle qualifies for emergency funding.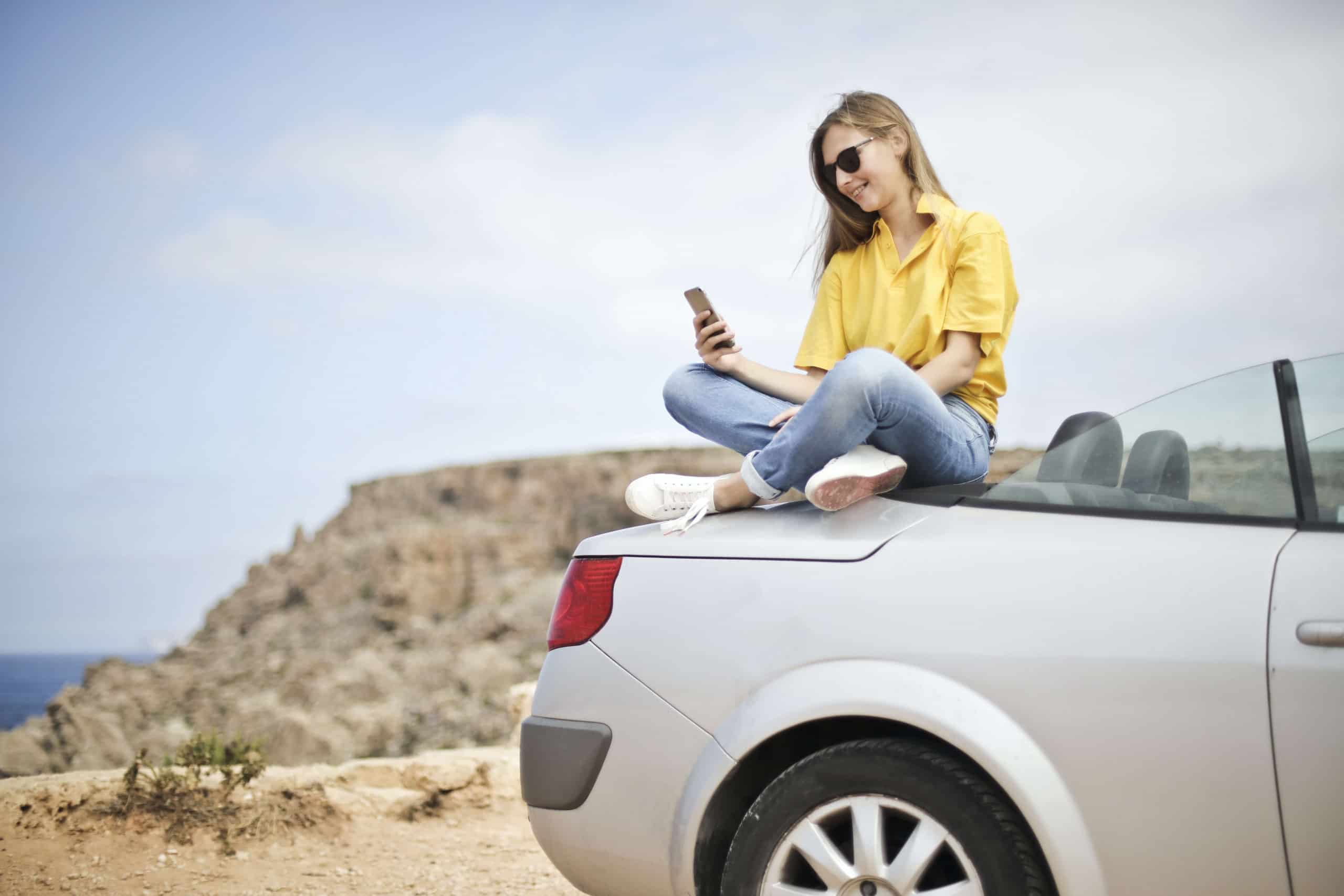 Do I Need Documentation to Qualify for Title Loans in Florida?
Another thing you need to do before starting your title loan in Florida is to submit a few documents. While it sounds daunting, you may already have these documents on hand! The good thing about this part is that you don't have to leave your home to send documentation; you could simply access the online portal to submit everything quickly!¹ That way, title loan agents with ChoiceCash could reach out to you in no time if you are missing information or need to resubmit documents.¹
With these required documents, a title loan agent can verify your information and speed up the process:¹
Proof of Florida Address: You will need to provide a title loan agent with proof that you currently reside in the Sunshine State. Thankfully, you can do that by submitting different kinds of paperwork, such as credit card statements, lease agreements, recent mail, utility bills, mortgage statements, recent phone bills, etc.
A Vehicle Title in Your Name: To borrow off your car's equity, you will need to make sure your vehicle's title is in your name. On the other hand, you could still qualify for Florida title loans if you present a car that you're close to paying off, but you're still financing.¹ Don't worry if you share a name on the title, as you may still be able to acquire a loan.¹ Contact a title loan representative with ChoiceCash if you lost or misplaced the car title, as they could help you find out how to replace it or request a duplicate title.
Proof of Government-Issued Photo Identification: A title loan agent must see a valid, government-issued ID card to verify your identity. That can mean a driver's license, a passport, or other certified state identification cards. Before you use any of the previously mentioned forms, make sure they are current and not expired.
Proof of Reliable Income: Remember, you don't need a traditional job to prove you can afford online title loans¹; many alternative forms of income could work as proof of income. Some examples include bank statements, pension income, pay stubs, a letter of employment from your employer, settlement income, Social Security/Supplemental Security Income, retirement income, worker's compensation, or other alternative forms! Speak with a title loan representative if you have questions about what other sources of income are acceptable.
References: You may have to provide personal or professional references to a title loan agent.
The requirements for a car title loan in Florida don't have to be a hassle! Just submit your paperwork via email or fax to a title loan agent with ChoiceCash, and you're good to go! Don't hesitate to dial that toll-free number if you need assistance with this part of the approval process.
Do I Need a Vehicle Inspection to Obtain Florida Title Loans?
Borrowers that want to acquire a car title loan in Florida must subject themselves to a vehicle inspection. This is required to verify the car's condition and to determine its current value. It can be a huge inconvenience for most car owners to drive to a physical location just to get a car inspection done. But luckily, there may be a convenient option through a title loan with ChoiceCash that could work for you!¹
If you can apply online for a title loan, why should you leave anywhere for a car inspection? With a ChoiceCash title loan serviced by LoanMart, you can skip the in-person inspection and do it online! You would only need to snap some clear and visible pictures of your vehicle's hood, rear, driver-side door, passenger-side door, Vehicle Identification Number(VIN #), and odometer reading. Once you have them ready, you can send your photos online via the online form, email, or fax!
After this step, you may be ready to collect the money you need for a financial emergency!¹
Can I Apply for an Auto Title Loan Without a Car?
Suppose you don't have a car readily available. In that case, you may wonder if you're still able to inquire about a Florida title loan. Did you know that you do not need a car to apply for online title loans? In fact, you could retrieve the cash you need today through a lineup of qualifying vehicles!¹ Those could include:
Motorcycles
Vans
Trucks
RV's
And More!
Call a title loan representative with ChoiceCash to see if your vehicle is eligible for a car title loan. While you're at it, you could ask them questions about the loan procedure and other loan-related queries.
Do I Need Good Credit to Qualify for a Title Loan?
The problem with most loans is that they demand applicants to have good credit histories in order for them to qualify for cash. That could deter many borrowers with poor credit who simply need the money to cover their unexpected expenses! But as you may already know, car title loans in Florida could offer a flexible approval process when you use a car title as collateral.¹ That means your credit score is considered, but it isn't the main focus when you inquire about a car title loan.¹ So, even if you're not confident with where your credit is, you may still be eligible for a title loan in Florida.¹
It's important to note that a title loan lender will often check your credit. During the inquiry process, you will go through what is known as a hard inquiry check. Although it could take off a few points from your credit score, it could heal with time and effort.
What are the Benefits of Getting a Car Title Loan in Florida?
When you inquire about a ChoiceCash title loan, benefits could add to your overall loan experience.¹ In addition to a convenient online loan process and quick funding, you could take advantage of some of the following exclusive perks¹:
Competitive Interest Rates¹
Keep Your Keys During the Repayment Process
Affordable Payments That May Decrease²
Quality Customer Service
No Hidden Fees and Zero Prepayment Penalties
Contact a title loan representative with ChoiceCash at 855-914-2945 if you have any questions about these benefits.
Inquire About Title Loans in Florida Today with ChoiceCash!
So you finally read everything there is to know about car title loans in Florida. Now it's time to take the money you need through an easy, online approval process!¹ If you qualify, you could get your money in as little as 24 hours.¹ Just follow these three basic steps to get started on your title loan inquiry¹:
Call or Click Online
The first step in getting title loans in Florida is to begin the inquiry process in two ways: filling out a prequalification form online or calling a title loan representative with ChoiceCash at 855-914-2945. Both steps could be easy to complete and may take no time!¹ Keep in mind that title loan agents are available six days a week for extended hours to assist you with any questions or concerns you may have.
Submit Your Documentation
Remind yourself that if you are preapproved, you would need to submit some documents to a title loan agent. If you send everything online, you could quickly move on to the final step in the loan process!¹
Get Your Money!¹
Once you get through the procedure, you'd finally get what you've been waiting for: your money!¹ You can choose between a direct deposit to your bank account, a check sent in the mail, or if you like doing things in person, you can pick up your funds at a participating money transfer location nearby!
Find out if you qualify for the cash you need by inquiring about a ChoiceCash title loan in Florida! Borrowers would only need a brief period to get through the online application before receiving their funds in a flash!¹