Obtain Online Title Loans-No Store Visit in Louisiana!
If you currently reside in Louisiana and are struggling with a financial situation, you may be looking at all of your options. Out of all the choices available, you choose to get a loan as a way to access funding. While that could be a quick solution, most traditional loan types could be difficult to obtain. Borrowers that don't have a perfect credit score or financial background could have a hard time finding a lender willing to lend them money. Suppose you find a lender willing to approve you. In that case, you could end up in a more challenging spot than before. The problem with many unsecured loans is that if you do not have a great financial history, they usually have excessive, high-interest rates and hidden fees that are expensive to pay off. So what can you do? Is there no way to ease your financial problems?
Thankfully, there could be a much better option for you to use. With a title loan, you may find that the approval process is much more flexible since the loan is secured.¹ You could present your vehicle's title as collateral for the cash you need!¹
When you inquire about a title loan with ChoiceCash, you could receive your money in as little as 24 hours!¹ Borrowers with a limited time to cover their expenses could benefit from that speed of delivery.¹
Some traditional loans would require you to complete the loan process in person. That can be incredibly inconvenient and expensive, as gas prices are rising. But with a ChoiceCash title loan serviced by LoanMart, you could start the approval process from the comfort of your home!¹ By going online, you could save time by taking advantage of a convenient and flexible approval process.¹ There's no reason to leave your house to apply for the cash you need to get back on your feet.
Dial the toll-free number 855-277-4847 to speak with a title loan representative about online title loans with no store visit in Louisiana.
Do Borrowers Need Good Credit to Get Online Title Loans-No Store Visit in Louisiana?
If you are thinking of inquiring about online title loans with no store visit in Louisiana, just know that good credit isn't necessary.¹ As you may have read previously, you could secure funding by using your car's title as collateral, which means credit isn't the main focus of the approval process.¹ So don't worry if you don't have a high score; you may still be able to qualify for a title loan!¹ Yet, a title loan lender may consider checking your credit during the approval process.
Don't be alarmed, though. A credit check might not hurt your chances of getting a title loan.¹ If a lender decides to verify your credit, it would go through what is known as a hard inquiry check. Although it could take off a few points from your credit score, it might improve with time and effort. But with these two main requirements met, you could be closer to receiving approval from a title loan lender:
Enough Positive Equity in Your Car
Enough Income/Alternative Income to Support a Title Loan Payment Each Month
Your credit history is used by lenders to determine whether or not you are a financial risk. However, life happens, and your financial history may not be perfect. With loan options like a ChoiceCash title loan, your past financial history is just that-the past.1 If you have a less-than-perfect credit score, you may still qualify for a title loan online. ¹ Go online to start on an easy title loan process for quick funding today!¹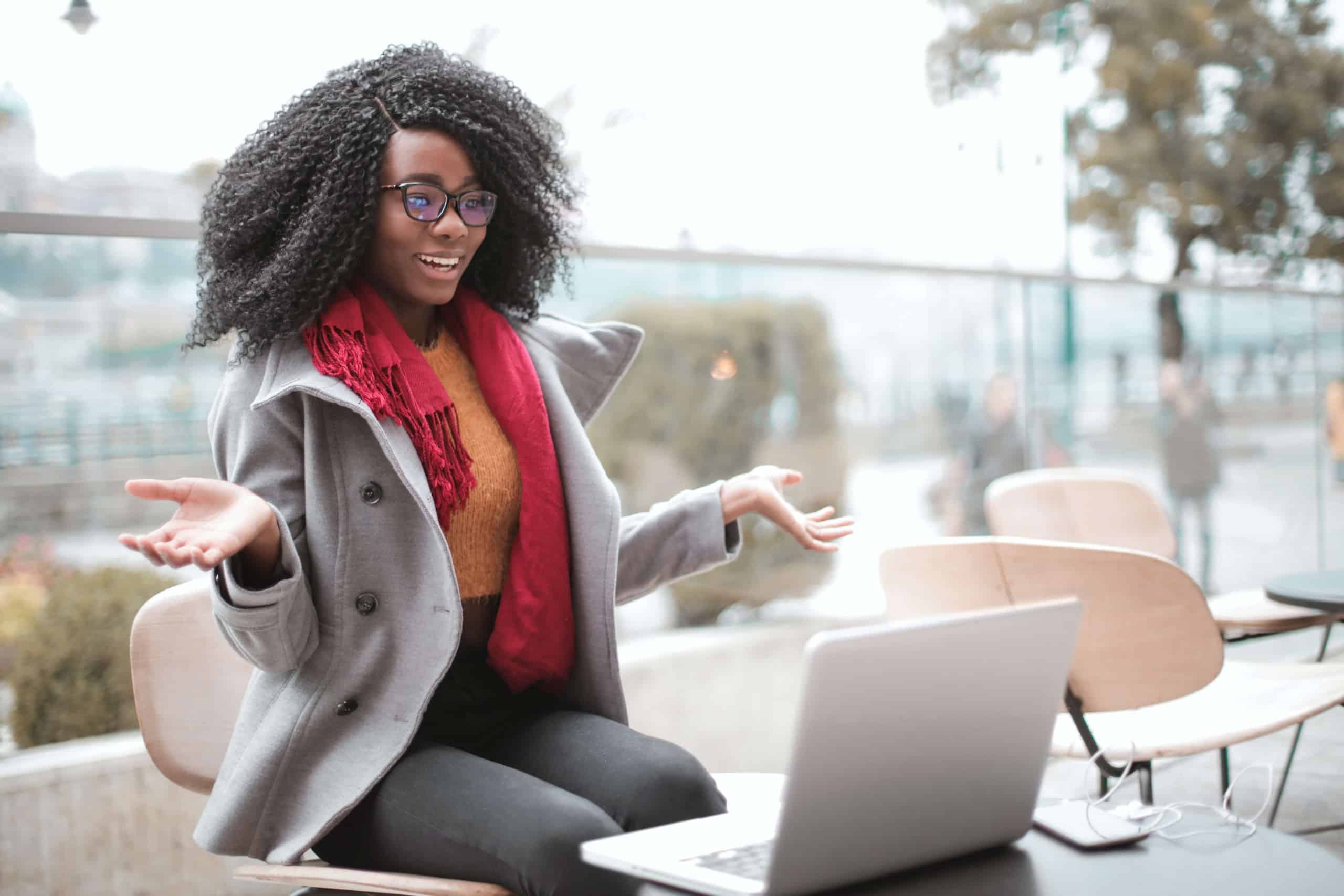 How Do You Know if Your Vehicle Qualifies for Car Title Loans with No Store Visit in Louisiana?
Looking to apply for a car title loan? Fortunately, you do not need to have a specific car type to obtain loan approval. Instead, the title to your vehicle is a determining factor for approval. However, your car must have a certain amount of equity to qualify as collateral for the loan. But, what if you don't know what the current equity in your vehicle is? Fortunately, ChoiceCash has an online calculator tool available for title loan borrowers to find an equity estimate. Additionally, they may be able to obtain a title loan quote, free of obligation!
You could easily use the tool by inputting some details about your car¹:
The Year a Manufacturer Released Your Vehicle
Any Cosmetic or Surface Damage Done to Your Vehicle
The Current Mileage of Your Car, Listed on the Odometer
Any Modifications or Alterations Made to Your Car
Your Vehicle's Make, Model, and Style
With this information, you could find out if you need to work on your vehicle's condition to increase its equity. You could call a title loan representative from ChoiceCash at 855-277-4847 to see if you have enough equity to qualify.¹ Also, if you're looking to obtain a considerable loan amount, your car must have plenty of equity and the income to warrant that quantity.¹ So if you maintain your vehicle in good condition, it could retain plenty of value!¹
If you're in contact with a title loan representative from ChoiceCash, don't hesitate to ask any questions about auto title loans with no store visit required in Louisiana!
Do You Need Documents to Qualify for Auto Title Loans with No Store Visit Required in Louisiana?
There are a few documents you would have to submit as part of the approval process for title loans in Louisiana. It can sound stressful, but it may be easier than you think.¹ You might only have to look around your house to find them all!¹ In addition to that convenience, you could send them in online and skip the hassle of applying in person.¹ That could be helpful if you need to resubmit documents or are missing information. That means you could instantly send them again without wasting time.¹
Before you submit your documents, contact a title loan representative with ChoiceCash to see if the state of Louisiana requires additional information or documents during the inquiry process. But, generally, you can expect to turn in these documents during the inquiry process for a title loan:
Recent Pictures of Your Vehicle: During the approval process, title loan agents must conduct a car inspection to verify its condition before approving you for funding.1 That could be a simple requirement, as you would only need to take clear and visible photos of the vehicle's front, back, sides, Vehicle Identification Number(VIN), and odometer reading. As soon as you have them ready, you could send the pictures from your smartphone.
Vehicle Title: The title to your car must be in your name for you to use it as collateral. Don't worry if you happen to share a name on it, as you could still qualify for a title loan.¹ If there is an "OR" in between both names, either you or the other member could do the loan process unassisted; but if there is an "AND" in-between, all parties must submit documents separately. Speak with a title loan representative if you have lost or misplaced your title, as they could help you find out how to transfer it, or replace it with a new one.
Proof of a Louisiana Address: To get a title loan in Louisiana, you must prove to a title loan agent that you reside within the state. You could validate that by using recent utility bills, phone bills, mail, lease agreements, current credit card statements, mortgage statements, etc.
Proof of Income or Alternative Income: Borrowers wouldn't need a 9-5 job to satisfy this requirement.¹ You could easily use various alternative income sources to prove your ability to pay off a loan, such as bank statements, retirement income, pay stubs, worker's compensation, a letter of employment from your employer, pension income, Social Security/Supplemental Security Income, settlement income, etc.
Proof of Government-Issued Photo Identification: You must use a valid, government-issued photo ID card to prove your identity to a title loan agent. Borrowers could easily do that by presenting their passport, driver's license, or other certified state identification cards.
References: Title loan agents typically ask borrowers to provide personal or professional references. You could have the option to provide both if you wish.
After you send each document through the online portal, you could quickly move on to the final step: collecting your cash if you are approved for a title loan!¹
How Soon Could You Get Your Money With Online Title Loans-No Store Visit in Louisiana?
In many cases, a person needs a title loan because they have to cover an unexpected expense quickly. If that is your situation, you probably can't wait long to collect your funds. The problem with many loan options is the time they take to complete things; for example, a lender could take a while before deciding to approve you or not. If they agree to lend you money, you might have to hold on a little longer for them to process your loan and deliver your money. Perhaps you chose online title loans with no store visit in Louisiana because you anticipate having quick funding. Luckily, when you inquire about title loans with ChoiceCash, you could get cash in one business day after approval!¹
Since the process of obtaining title loans could be fast and flexible, you might see your money shortly.¹ Just take a few minutes to go through the title loan process today with your smartphone or computer.¹
How To Quickly Pay Off Title Loans-No Store Visit in Louisiana
Looking to apply for online title loans with no store visit in Louisiana? You might expect the convenience of applying for a loan to translate to your entire loan experience. With a loan option like a ChoiceCash title loan, you could also make your payments online! You could meet your monthly installments without having to travel anywhere.¹ There are multiple ways for you to complete your payments. Choose a method that is more convenient for you:
Set Up Automatic Withdrawals
Use Your Smartphone to Pay Through the App
Pay via Phone By Using a Debit/Credit Card
One thing that most people have in common is being busy- that's just how life is. That's why it's understandable if you struggle with your budget, or how to budget correctly. But you don't have to undergo this struggle alone!
Here are examples of what you could do to manage your payments to complete them quickly:
Follow the 50/30/20 Budget Plan
Pay Off Your Loan Early
Be on Top of Every Statement and Payment Dates
Make Extra Money on the Side When You Can
Pay More Than What You Need to Each Month, If You Can
Calculate the Interest and Create a Payment Plan to Pay Quickly
Ask a Title Loan Agent for Help or Advice
The last strategy is one you shouldn't hesitate to take advantage of! Title loan representatives from ChoiceCash are available six days a week for extended hours to be of service to you. So no matter what issue you may go through, a title loan representative is available to take your questions. Call a title loan agent today to learn more!
Apply for Online Title Loans No-Store Visit in Louisiana Today!
Make use of the benefits that come with car title loans with no store visit in Louisiana!¹ Borrowers could easily get the funding they need through a convenient online process.¹ Just follow these three basic steps so a title loan agent can approve you for funding¹:
Call or Click: Borrowers have two choices to consider if they want to begin a title loan inquiry. They could dial 855-277-4847 to speak with a title loan representative with ChoiceCash, or simply submit a quick form online!
Submit Your Documents: There are other methods you could use to send in the documentation. You could scan your documents and email them directly to a title loan agent, or fax them in!
Collect Your Cash!¹ It's worth noting that you must sign a loan agreement to receive your money if a title loan agent approves you for funding. Once you do that, you could choose between a few different ways to collect your cash. You could opt for a check in the mail or a direct deposit to your bank account.
Find out if you qualify for title loans without ever leaving your home!¹ You could quickly do every step of the loan process from your laptop or smartphone.¹ Contact a title loan representative with ChoiceCash if you need assistance. Call 855-277-4847 today! Don't wait to find out if you can qualify for the fast financial relief you need.
Frequently Asked Questions:
Do I Need Good Credit for an Online Title Loan in Louisiana?
No, you don't need a high credit score to qualify for a title loan. Lenders will look at your credit history, but it's not the main focus of approval. They care more about your car's value and if you can pay back the money.
How Does an Online Title Loan in Louisiana Work?
Online title loans work by allowing a person to borrow money off of the available equity in their vehicles. In exchange, a lender will place a lien on the car's title and remove it once the money is repaid. This is also called a secured loan option.
What Are the Requirements for a Title Loan in Louisiana With No Store Visit?
You can begin your inquiry for a title loan online if you need money quickly. However, you must be an adult at least 18 years of age, have a qualifying vehicle title in your name, and show proof of consistent monthly income.
What Vehicles Qualify for an Online Title Loan in Louisiana?
Most vehicles types are accepted during an online title loan inquiry. As long as your car has some positive equity and you can provide the necessary documentation, obtaining approval can be quick and straightforward.
How Quickly Can I Receive Money From an Online Auto Title Loan in Louisiana?
Online title loans can provide fast approval to qualified borrowers because the inquiry process is flexible! You could potentially receive access to money within the same day as starting, as long as you meet the requirements.