Getting a Car Title Loan in Florida
If you find yourself in a pickle and need money quickly, getting a car title loan may be one of the best options out there. Going through the process of applying for a title loan is simple, but your experience can differ slightly depending on which state you live in. In some states, you may need to submit more documents than others during the inquiry process. But what does not change is the convenience of applying for the cash you need!1
People living in the sunny state of Florida can apply for a ChoiceCash title loan online– that means you don't have to leave your home to inquire about the funds you need! The convenience of handling financial difficulties over the phone or computer is unparalleled. Keep reading to learn why getting a car title loan in Florida is a straightforward process that may potentially help you solve your financial woes1.
What are the Advantages of a Car Title Loan in Florida?
Florida is one of the most geographically unique states in the U.S., but that's not the only reason it's unique. When you are approved for car title loans through ChoiceCash, you become eligible for many advantages. These benefits are incredible, especially in comparison to other options. Below are a few examples of why applying for a car title loan in Florida can be straightforward and beneficial1:
A Fast Approval Process1: People prefer applying for title loans with ChoiceCash in Florida because of how quickly and hassle-free it can be.1 In some cases, borrowers can get approved within the same day of speaking to a loan agent1. When you need money fast, you probably want to talk to someone who knows what they're doing and can get things done in a timely manner1. That's what you can expect from a ChoiceCash loan agent! You could access same-day preapprovals and same-day cash.1
Don't Stress About Bad Credit1: Applying for a bank, personal, or traditional loan can be stressful for someone with fair or below-average credit. You're more likely to get rejected or deal with a more protracted process with intensive background checks. One of the best parts of applying for a car title loan through ChoiceCash in Florida is that lenders don't care about your credit score! Since you'll be putting the value of your car up for collateral, a credit score isn't a very relevant topic.
You Can Keep Driving Your Vehicle: With a ChoiceCash title loan in Florida, there is no need for you to give up your car while you make your payments. Unlike other types of loans out there, like title pawn loans, you're allowed to keep your vehicle the entire time you're paying back your loan! That kind of convenience is important to many people who need money quickly. If you are like most Florida residents, your vehicle is your main source of transportation. As long as you make your payments on time each month, it can be easy to keep your car and driving privileges.
Competitive Interest Rates in Florida1: Each state across the U.S. has different rules and regulations regarding the minimums and maximums of loan amounts, as well as the interest rates. In Florida, if you qualify for a title loan with ChoiceCash, you can expect competitive interest rates.1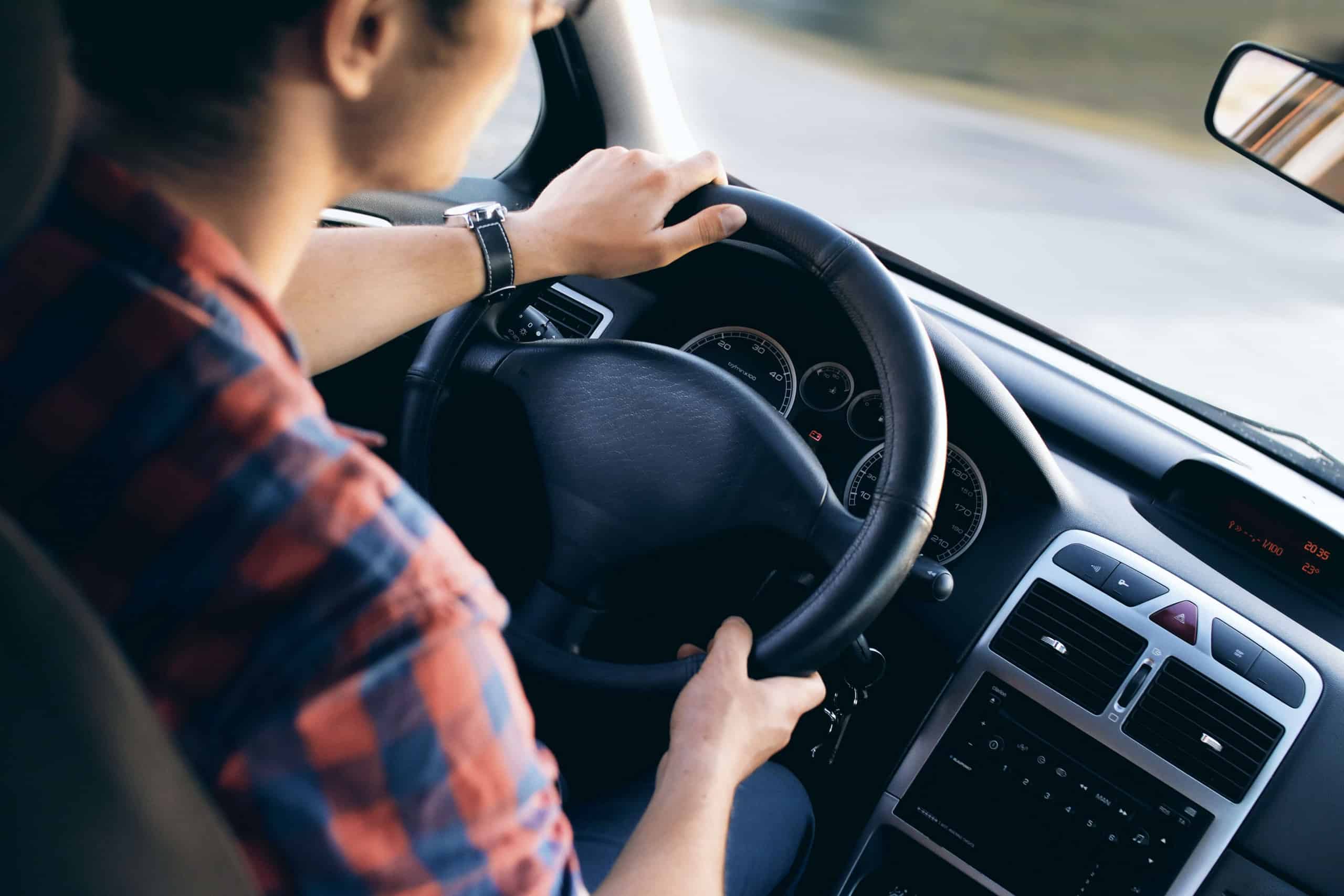 What Are the Requirements for Applying for a Car Title Loan in Florida?
The requirements for a car title loan in Florida do not have to be complicated, but there are a few important requirements to familiarize yourself with before beginning your inquiry.1
Age Requirement: You must be an adult, which means you are 18 years of age or older to be considered for this type of loan. There are no exceptions to this rule. A loan is a big financial commitment to consider, so you need to be at the right age to apply.
Income Requirement: Additionally, you must be able to show proof of income. This may stress some people out, but it's okay– you don't need to have a traditional 9-5 position to prove your income. Many alternative income forms, like disability income, self-employment, or retirement income can potentially be accepted. You can speak with a title loan agent from ChoiceCash about your situation and options!1
Vehicle Requirement: Finally, you can't apply for a car title loan without being able to prove that you own a vehicle, or are close to owning it. You may still be able to apply for a car title loan with a car that is close to being paid off, but the important requirement is that the vehicle must have enough positive equity to borrow from.1
The best thing about inquiring about a title loan with ChoiceCash is that you can expect a flexible approval process with simple requirements.1 It doesn't matter if your credit is not where you'd like it to be or you don't have a traditional occupation– you can still apply for a car title loan in Florida!1 Apply for same-day cash with ChoiceCash today! 1
What Documents You Will Need for a Title Loan in Florida?
It's never fun to experience an emergency that casts an extra financial burden on your life. If you find yourself in this kind of situation due to medical debts, a car accident, or increased bills for some reason, a title loan could make a big difference.1 Title loans were created to help borrowers like you in their time of need.
There are a few things you need to do before you can start your title loan inquiry online or over the phone. One of the first steps you should take is gathering the necessary documents to apply. Below are the documents you will need to have on hand while discussing your title loan options with an agent:
Government Issued Photo I.D.: You will need to prove your identity with a government-issued photo identification card. That can mean a driver's license, a passport, or another valid, state-issued card. These forms of I.D. must be current, which means they can't be expired. Make sure you check the information on yours before moving forward!
Proof of Income: You will need to show documents that prove you have money available to help you repay your loan. You don't need a regular 9-5 job to offer this kind of proof; there are many alternative forms of income that can be accepted. Show proof of your alternative income to a title loan agent. Consider showing recent pay stubs or bank account statements if you are employed, on Social Security Income, or even if you receive a pension.
Proof of Address in Florida: You will need to be able to prove where you live in Florida. You can do this by showing a recent piece of qualifying mail, such as a credit card statement or utility bill. Make sure they are recent and not a few years old!
Car Title in Your Name: Car title loans operate by allowing you to borrow off of the available equity in your car. To do this, you will need to use your car's title as collateral. It is an essential piece of the loan. Because of this, you will need to prove that you own your vehicle and that it is registered under your name in Florida. If you do not currently own your vehicle, you will need to be close to owning it. Call 855-277-4847 to speak with a ChoiceCash title loan agent to find out more!
Recent Photos of your Vehicle: The amount of money you can potentially receive through a car title loan is dependent on your ability to repay it, as well as the amount of value your vehicle has. Many things can affect the value, including what year the car was made and how much has been paid off. Photos of your vehicle can help a title loan agent determine the current value and condition of the car. While an in-person inspection is usually required by a lot of title loan options, you can skip that with ChoiceCash and just send in a few photos with your smartphone!
Having these documents on hand will ensure that your loan approval process is as simple and speedy as possible1. The requirements for a car title loan in Florida do not need to be a hassle! You can even begin inquiring online or speak with a title loan representative at ChoiceCash over the phone today. That means you can complete the approval process without leaving the comfort of your own home!1
You've Met the Requirements for a Car Title Loan in Florida- Now What?
Everyone knows that life can get busy, and running around all over the place to finish errands is never fun. Thanks to technology, you can now apply for a car title loan in Florida entirely online or over the phone! You can begin by filling out an inquiry form with ChoiceCash today on the website or call a title loan agent at 855-277-4847. Or, there is an online title loan calculator tool that can be used to get an estimate of your car's current equity, free of obligation. This is a helpful tool for you and the lenders to determine how much your vehicle is worth1. Apply for convenient, same-day cash!1
How Much Funding Can I Get From a Car Title Loan?
Looking for more information about what a car title loan entails and how much funding you can potentially qualify for?1 A car title loan is where you use the equity of your car as collateral to secure funding from a lender. If your application is accepted, borrowers can typically receive anywhere from $1,000-$10,000, depending on their state and a few other factors.1
These factors include the value of your vehicle, as well as your income and what you are able to repay each month. So, there is no set amount of cash you can obtain from a car title loan, because every application and situation is unique! 1
What Happens After I'm Approved for an Auto Title Loan in Florida?
Meeting the requirements for a car title loan in Florida should not be difficult, but not everyone will qualify for a title loan.1 Some people may not have the correct documents on hand, or perhaps their vehicle does not qualify. There could be a million little reasons why things don't go through, but a title loan is still a flexible loan option that was designed to help borrowers from all different backgrounds and walks of life.1
Completing the Title Loan Application
If you meet the requirements for a car title loan and are approved for the cash, a few things happen. First, a lien is placed on your car's title. The lender then becomes the lienholder, which means they have legal rights to your vehicle while you are repaying the loan. Once the loan is repaid in full, the lien is removed and your title is clear!
As long as you make your payments on time each month, you can keep driving your vehicle like it is business as usual. This means you can continue your daily life and routine, no problem!
Apply for a Car Title Loan in Florida Today!
There's no reason you should be living your life constantly stressed out about not having enough money. Applying for a car title loan with ChoiceCash may potentially grant you access to same-day cash when you need it most.1 It has never been easier to begin the approval process!1 You can complete the inquiry online by filling out the short preapproval form on the website. Or, dialing 855-277-4847 to speak with a title loan representative.
The process is simple and only takes a few steps. The requirements for applying for a car title loan with ChoiceCash in Florida are as follows:
You will also need to present other documents, such as a government-issued photo I.D., proof of residency, and pictures of your current vehicle. The best part about applying for a car title loan with ChoiceCash is that you don't need a perfect credit history to qualify for the financial help you need!1
Florida is a uniquely beautiful place. You should be able to enjoy all the wonders that this state has to offer without worrying about your finances! Find out if you qualify for quick funds today with a ChoiceCash title loan, serviced by LoanMart1.