Where Can I Get Online Title Loans in California?
People who struggle with a financial emergency tend to look for ways to collect quick cash. While many financial resources could satisfy the need to stretch your budget, not all options are good for you in the long run. You could deal with plenty of high-interest rates and hidden fees that leave you in a worse spot than before. That can be inconvenient when you just need loan proceeds for financial relief!
Thankfully, there's an alternative option to consider. With a car title loan, you could use your vehicle title as collateral to obtain funding.¹ Since you use collateral to apply for auto title loans, the approval process could be much more flexible and open to borrowers that may otherwise not qualify for other loans.¹ What's even better is the possibility of earning quick funding for your expenses!¹ When you inquire about a ChoiceCash title loan, you could receive money in as little as 24 hours!¹
But could you access this loan type if you're a resident of California? Why yes, you can! Simply take advantage of a quick and easy online approval process to retrieve funds in no time!¹ You could also speak with a ChoiceCash title loan representative at 855-914-2945 to begin your car title loan inquiry.
Read below for more information on how you could get a title loan today in California!
How Do California Title Loans Work?
As you may have read previously, an auto title loan is a secured loan that lets you secure cash with your car's title instead of just your credit history.¹ Unlike most lending options that require borrowers to have excellent credit, you can meet a few requirements and use your car's title to retrieve quick funding with a title loan in California.¹ While your credit will be considered during the approval process, it is not the focus of your loan inquiry.
What title loan lenders focus on during the inquiry process for a car title loan are two main things:
Your Car Has Enough Positive Equity
Your Ability to Responsibly Pay Off a Title Loan in Full
Collateral can often make the approval process much more flexible and straightforward, unlike some unsecured loans.¹ The reason title loan lenders require this asset (the title to your car) is that they use it to ensure you will repay the loan one way or another. When you start the repayment process, a lender will place a lien on your vehicle title until you have completed your monthly payments. Once you have finished all your installments, the title loan lender will remove the lien. If you fail to meet your payment obligations, a lender has the legal right to repossess your vehicle. However, most lenders prefer to avoid that decision since it could be expensive and difficult to arrange a repossession.
Contact a ChoiceCash title loan representative for questions about California car title loans. They could help you understand more about title loans and what you need to qualify for one!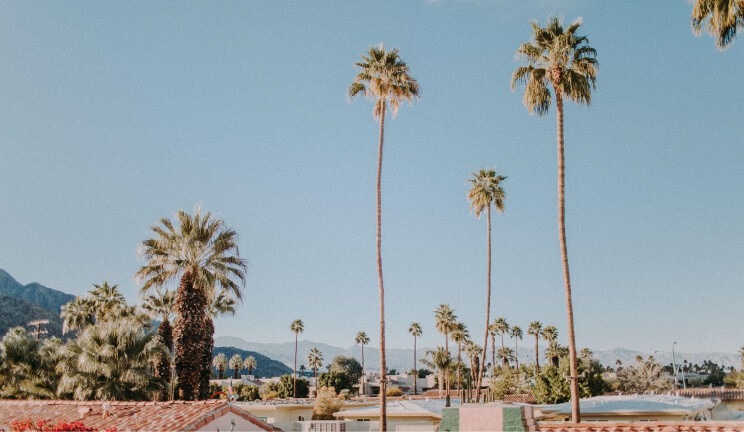 How Can I Get Car Title Loans in California?
People that ask, "Is it difficult to qualify for a California title loan?" may be pleased to know that the requirements can be simple and straightforward!¹ You would only need to meet these three initial things when you inquire about a ChoiceCash title loan serviced by LoanMart:
A Vehicle Title in Your Name
Proof of Reliable Income/Alternative Income
A Qualifying Car That Has Enough Equity
Once these California title loan requirements are met, you could quickly get started on your auto title loan.¹ However, you should know how essential your car's equity and income are when it comes to loan approval. If you want to get a lot of money, your vehicle would need a high-value rate, and you would need the right income to warrant that total.¹ So, no matter what loan amount you're looking to acquire, it's essential to consider those two main factors.
Don't worry- you don't need a 9-5 job to qualify for a car title loan!1 As long as you have the means to pay off a car title loan, you could often use an alternative source of income to prove your ability to repay a loan.¹ If you have problems during repayment, you could always contact a ChoiceCash title loan representative for assistance or other solutions. They are available six days a week for extended hours to provide support whenever needed.
What if you don't know your car's current equity amount? That's okay! Many first-time borrowers don't know it either! Equity is simply the difference between the market value of your vehicle and what you currently owe on it (if anything). An online calculator tool is available for ChoiceCash title loan borrowers to find an estimate with a no-obligation quote.¹ You would only have to input a few details from your vehicle to get started:
The Current Condition of Your Car
The Make, Model, and Style of Your Car
Any Alterations or Modifications Made to Your Car
The Current Mileage Listed on Your Car's Odometer Reading
Any Interior or Exterior Surface Damage Done to Your Car
The Year a Manufacturer Released Your Car
How Quick is the Approval Process for Auto Title Loans in California?
When you're dealing with an unexpected expense or upcoming bill, you cannot afford to wait long for your money. It's crucial to meet your payments in full when you have a limited time to repay that expense with a minimal budget. That's why options like a ChoiceCash title loan are streamlined, so qualified borrowers can access their funding quickly!¹ You could get your cash in as little as one business day after approval.¹
Once you open up the online inquiry form on your smartphone or laptop, you can inquire about car title loans in just a few minutes.¹ After that, you could receive a quick response about your potential approval status!¹ California title loans could be the solution you're looking for if you are dealing with a challenging financial situation.
Find out if you can qualify for online title loans in California today! Inquire about a ChoiceCash title loan online or over the phone with an agent.
Do I Need Documentation to Qualify for California Car Title Loans?
Before getting a title loan online in California, you must submit a few documents with an agent. Although it sounds stressful, you may already have these documents with you! Once you have found all your paperwork, you wouldn't have to leave the comfort of your home to send them in.¹ By sending everything online, a ChoiceCash title loan agent could quickly reach out to you if you need to resubmit documents or are missing information.¹
Contact your local Department of Motor Vehicles if there is any additional information that California requires you to have at the time of inquiry. However, you can expect to need to submit this paperwork with your inquiry :
Recent Pictures of Your Vehicle: As part of the loan process, ChoiceCash title loan agents will ask to examine your car to determine its current condition. Most title loan options require a borrower to undergo an in-person vehicle inspection. That can be inconvenient for many borrowers since it could take a long time, and you would need to drive to their office. When you're in a tricky financial situation, you don't have time to waste! With a ChoiceCash title loan, you don't need to do all that; you can just take a few photos of your vehicle's hood, rear, driver's side door, passenger-side door, odometer reading, and Vehicle Identification Number(VIN #). Even better, you can send all these images online with a click of a button through your smartphone!
Proof of a California Address: You need to provide a ChoiceCash title loan agent with proof that you reside in the state of California. Fortunately, you could use various documents to prove that, such as recent phone bills, mortgage statements, mail, recent credit card statements, lease agreements, utility bills, etc.
Proof of Reliable Income: There are plenty of alternative forms of income you can use to prove your ability to repay a title loan in California. Examples of documentation include bank statements, Social Security/Supplemental Security Income, retirement income, pay stubs, settlement income, pension income, worker's compensation, or even a letter of employment from your employer!
The Car Title: To qualify for a car title loan, you must have a valid vehicle title in your name. Yet, it's essential to note that you could still be eligible for funding if you share a name on the title.¹ Contact a ChoiceCash title loan representative for details on what you could do. But don't worry if you have lost or misplaced your car title, as a ChoiceCash title loan agent could help you find out how to replace it or request a duplicate title at your local Department of Motor Vehicles.
Proof of Government/State-Issued Photo Identification: A ChoiceCash title loan agent must see a valid, government or state-issued ID card to verify your identity and age. That could be a passport, driver's license, or other certified state-issued identification cards.
References: You may have to provide personal or professional contacts to a ChoiceCash title loan representative during the inquiry process.
Borrowers could easily submit their documents through the convenience of the online ChoiceCash title loans portal. If you have questions or concerns about documentation, dial 855-914-2945 to receive assistance from a ChoiceCash title loan representative.
How Much Cash Could I Get with Auto Title Loans in California?
Online title loans could allow borrowers to use their vehicle's title instead of their credit history to secure the cash they need. But what is the exact loan amount you'd receive? California title loan laws dictate that car title loans have a minimum loan amount of $2,500; anything under that amount won't be feasible for you to obtain. While some may find that inconvenient, others may not have an issue since people often ask for higher loan amounts.
Keep in mind that a borrower's loan amount and eligibility are primarily dependent on these two factors:
The Value of Your Car
Your Income and Ability to Pay Off a California Title Loan
The more equity your vehicle has in California, the more considerable your loan amount could be!¹ But remind yourself how you would only have that amount if your income can support it.¹ With a title loan in California, you could borrow off your car's equity and turn it into cash.¹ Don't forget to use the online calculator tool if you don't know your vehicle's current amount of equity.
Do I Need Good Credit to Apply for a Title Loan in California?
That is something that many borrowers worry about when they ponder the idea of applying for a loan. If you've been suffering financially, chances are, you may not qualify for many types of unsecured loans because of your credit history. Luckily, a title loan could help people from all kinds of credit backgrounds.¹
But be aware that your credit will likely be checked during the inquiry process. During this process, your credit will go through what is known as a hard inquiry check. While it may take off some points from your credit score, it could get back up with time and effort on your part. As long as you have the right collateral and the income to support a loan, you could likely qualify for a title loan without an issue.¹
What are the Benefits of Car Title Loans in California?
When you inquire about auto title loans in California with ChoiceCash title loans, there could be benefits that add to your loan experience.¹ In addition to a simple loan process and access to quick funding, you could take advantage of some of the following perks¹:
Competitive Interest Rates¹
Flexible and Convenient Online Approval Process¹
Keep Driving Your Car While You Make Payments
No Hidden Fees or Prepayment Penalties¹
Excellent Customer Service Agents that Care
Inquire About a Title Loan Online Today!
People that inquire about a ChoiceCash title loan get the opportunity to access a flexible online inquiry process.¹ Just follow these three simple steps to get started on your title loan inquiry¹:
Start Your Inquiry
Initiate the process of acquiring a title loan by submitting a short form online or by calling a ChoiceCash title loan representative at 855-914-2945. Both options could take no time to do.¹ If you are prequalified for a title loan, you could quickly move on to the next step.¹
Submit Your Documents
A ChoiceCash title loan agent could verify your information if you send your documents online via email or fax!¹ No need to leave your home to apply for a title loan in California.
Get Your Money!¹
If you qualify for funding, you could receive your money as soon as the next business day!¹ You could choose between a check in the mail, direct deposit to your bank account, or simply pick up your funds at a participating money transfer location nearby.
Don't hesitate to find out if you qualify for the money you need right now for an unexpected bill or expense. Go online and access a quick approval process that could give you the funding you're looking for if you qualify!¹